This post may contain affiliate links, from which we earn an income.
Eighteen of the Best Road Trips in Europe
Europe is perfect for an epic road trip! From the rolling fields of Tuscany and the soaring mountains of the Sierra Nevada to the beaches of the South of France and the mighty Alps, you can find a European road trip route to suit your taste and travel style. No flying required!
Whether you're road tripping in Europe for a week, a month, or a year, our top eighteen best Europe road trip itinerary ideas will give you plenty of inspiration to get on the road.
With routes and itineraries planned out, ideas about what do to and see, and accommodation recommendations, if you've got wheels and a road trip playlist, there's a European road trip here for you!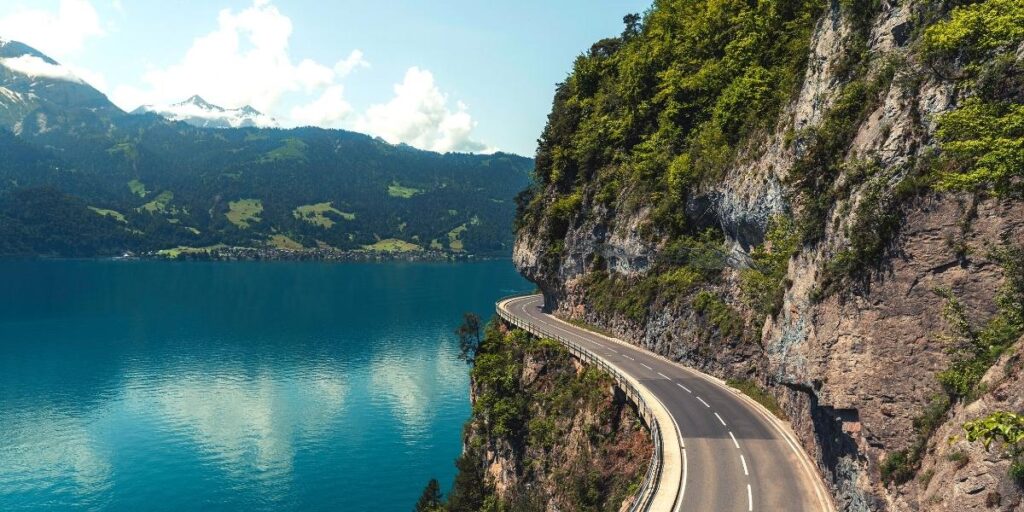 Europe Road Trip Planner
We have travelled all of these European roads in and on a variety of vehicles! Whether you ride a motorbike, drive Europe by car or you're travelling in a motorhome or RV, you'll find you'll find some of the best Europe road trips here.
If you're on a flying visit and or want a month long road trip around Europe, we have the best Europe road trip itineraries for you. Read on for specific road trip routes, amazing hotel recommendations and insider travel tips to help you plan a driving holiday in Europe.
Scroll down for handy road trip resources and information about driving in Europe.
Europe Road Trip Map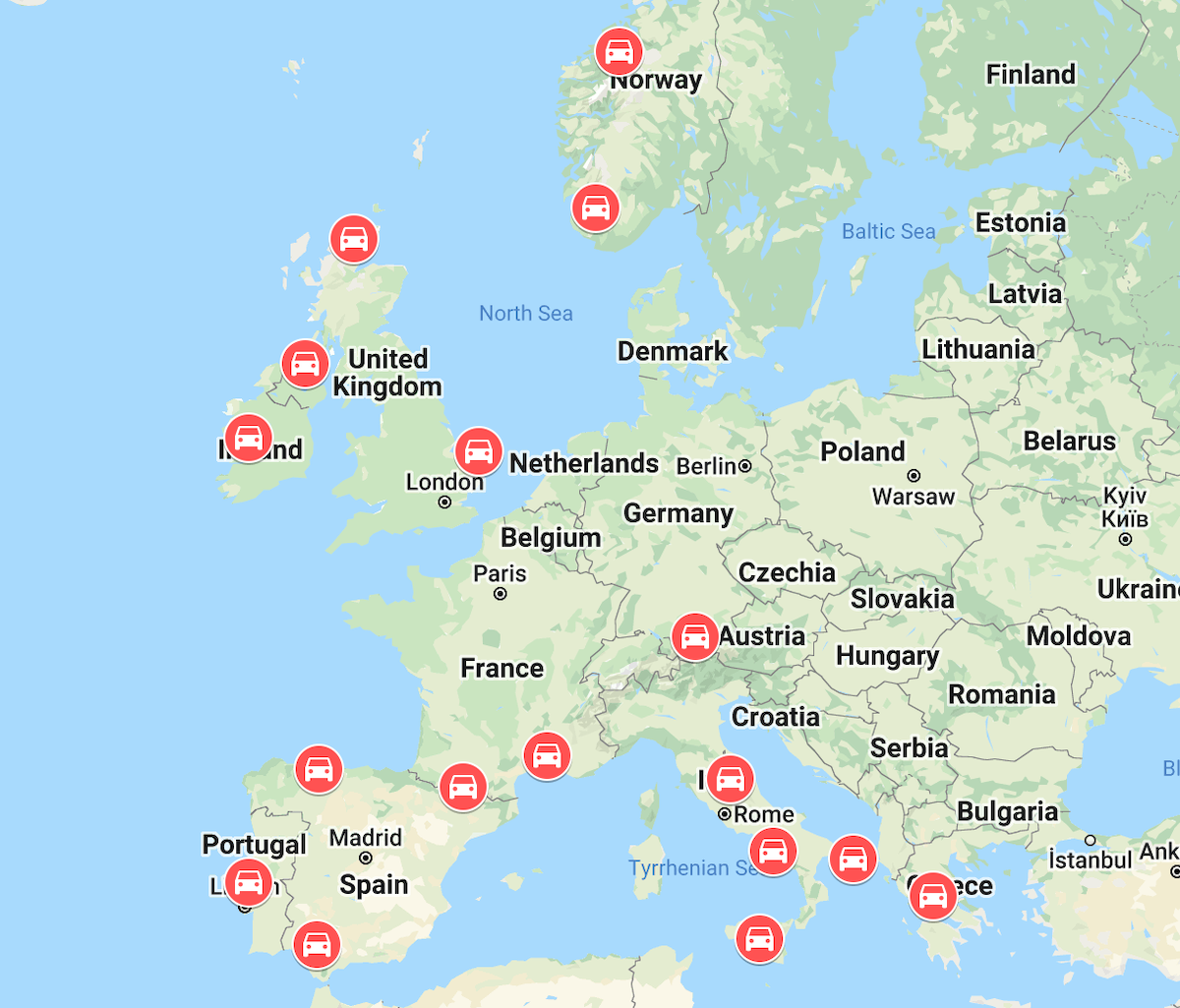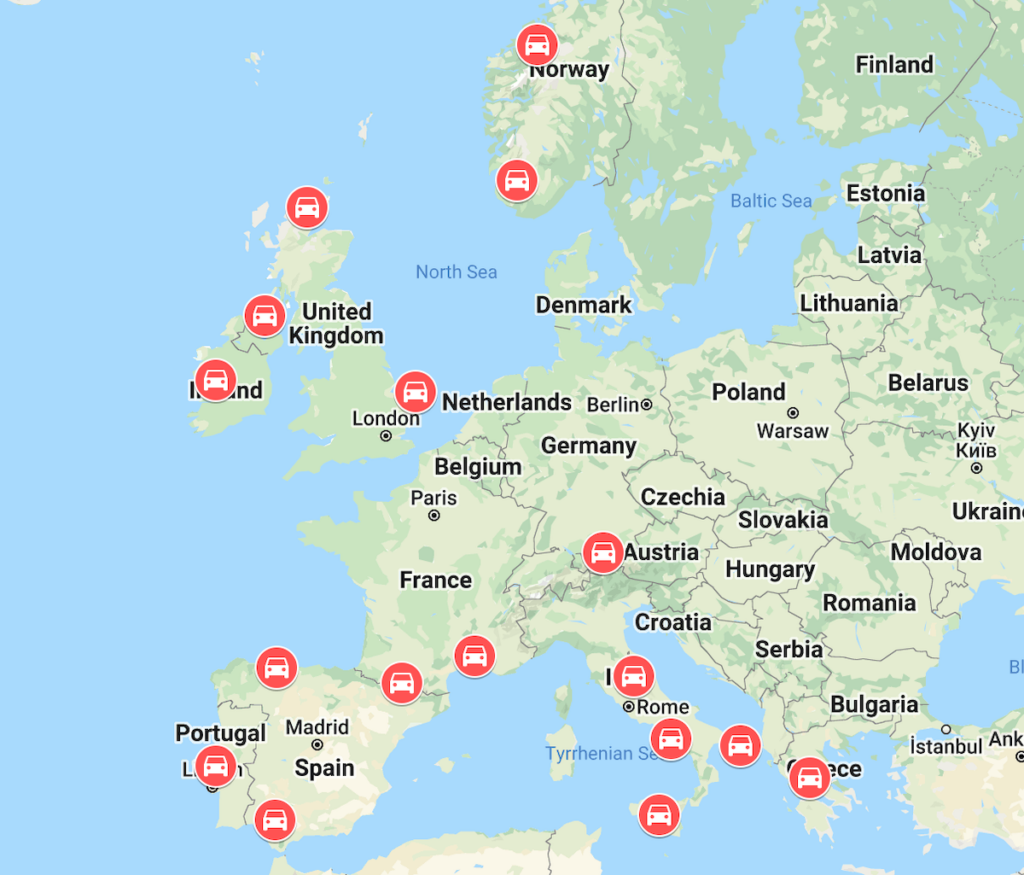 RELATED POST: Why We Think These Are the Best Driving Roads in Europe
France
Occitanie
Lyon – St Croix du Verdon – Aups – Aix-en-Provence – Cassis – Bezier – Carcassonne – Toulouse
A road trip in France is one of the best ways to see this beautiful country, and because France is so accessible, this is an easy 2 week Europe road trip from UK.
Start in the foodie city of Lyon, a five hour drive south from Paris, before using the Route Napoleon to travel south. It's one of the best drives in Europe, free and incredibly scenic.
Find all out top tips and places to stay if you're road tripping or touring France in a motorhome or campervan.
Moustiers-Sainte-Marie is a gorgeous little town and worth a stop before you take and a jaunt around the stunning Gorge du Verdon.
Try some wild swimming here before making your way to Aups for their authentic farmers market and Provencal vibe.
Stop at Cassis to explore the Calanques, huge gashes in the coastal cliffs, often only accessible by boat. Take a day trip out for a picnic and an idyllic afternoon of soaking up the sun and snorkelling.
Head north to the vibrant and pretty city of Aix-en-Provence and spend an evening strolling through the charming squares and winding alleys of this elegant and cultured city..
Next up is the drive east across the hauntingly beautiful and off the beaten track Camargue, before arriving at Bezier, famous for the nine locks of the Midi Canal.
Move on to Carcassonne, dipping into the Pyrenees en-route to see the incredible Peyrepertuse Castle, before spending a few days marvelling at La Cite, the Disneyesque medieval citadel of Carcassonne.
The pink city of Toulouse is your last stop and what a road trip destination it is! Head into the old town for great food, live music and a typically Occitan atmosphere of noise, heat and fun.
Highlights
♥ Walk through the fragrant iconic lavender fields of Valensole in Provence (June is the best month).
♥ Kayak tours in the stunning Calanques National Park from Cassis.
♥ Discover the atmospheric UNESCO World Heritage site of the medieval citadel in Carcassonne.
Where to Stay
Lyon ⇒ Mob Hotel Lyon for stylish design, contemporary dining and live DJ sets.
Aix-en-Provence ⇒ Le Pigonnet for its beautiful location and luxury with a touch of glamour.
Carcassonne ⇒ Hotel de la Cite for the Citadel location, traditional character and spa.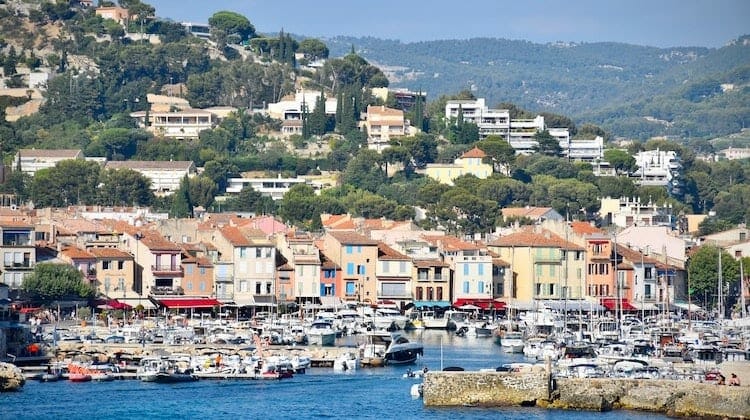 RELATED POST: France Road Trip – 13 Amazing Itineraries
Pyrenees
Lourdes – Cauterets – Gavarnie – Arreau – Bagnares-de-Luchon
This is a Pyrenees road trip and hiking tour all in one. With four easy to moderate classic Hautes-Pyrenees hikes en-route and some of the most spectacular mountains on the map of Europe at your feet, this is an amazing route.
One of our go-to happy places, you'll find a detailed guide, including an interactive map of hikes and the suggested route, A Seven Day Pyrenees Hiking Tour.
Highlights
♥ Taking a dip in the crystal clear waters of the beautiful Lac de Gaube on a hot summers day.
♥ The nail-biting drive up the Pic du Midi and the incredible views from the Col due Tourmalet.
♥ Standing at the top of Pic de la Pahule with the entire Pyrenees mountain range at your feet.
Where to Stay
Lourdes ⇒ Villa L'Orante for its commanding views, beautiful bathrooms and delicious home-made breakfasts.
Gavarnie ⇒ Hotel Le Taillon for its location, views and hearty mountain food.
Bagnares-de-Luchon ⇒ Le Castel d'Alti for its elegant decor, heated jacuzzi and pool and live music in the bar.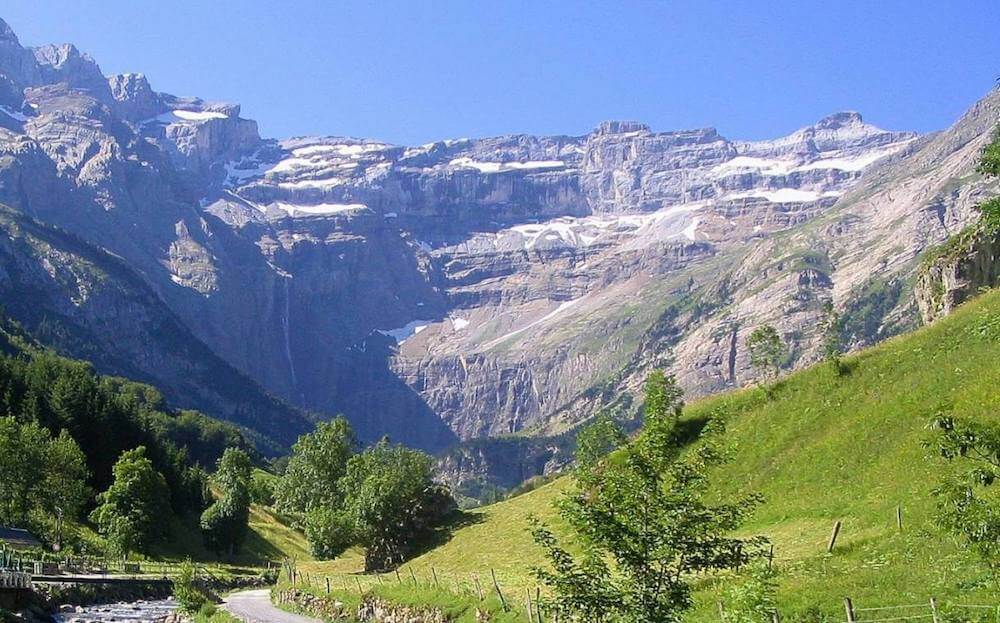 ---
France Travel Resources
---
Find out everything you need to know about SIM cards for long-term travel in Europe, including portable WiFi devices, eSIM cards, local SIM cards and monthly contracts which don't have a data cap!
Germany
Bavaria
Wurzburg – Rothenburg – Ludwigsburg – Burg Hohenzollern – Fussen – Oberammergau – Linderhof – Munich – Chiemsee
This route follows part of southern Germany's famous Romantic Road and is a comprehensive palaces and castles of Bavaria tour.
Some of the most picturesque and stunning schloss in Europe are situated in this small part of Germany, perfect for a road trip.
As you head south, enjoy the views of the magnificent Alps ahead.
You could rush around in a week but we think ten to fourteen days gives you enough time to visit a few other places of interest when you're all castled out!
You can find lots of tips on motorhome touring in Germany here, if that's your road trip style.
Visiting in the summer will provide you with sunshine and clear skies but if you can do this route in winter, then you'll be rewarded with some of the best Christmas markets in the world, fairytale snowy landscapes and Schloss' decorated for the festive season. Check out driving in Germany in winter for more information.
More of a palace than a castle, the Wurzburg Residence is a huge Austrian/German Baroque palace. Beautiful inside, the real draw here is the gardens, laid out in a typically formal French style.
From here, head to Rothenburg ob der Tauber, a fairytale Bavarian town packed with medieval architecture, half timbered houses and cobblestone streets.
Next up is Ludwigsburg Residential Palace one of the largest Baroque palaces in Germany. It's sumptuous interiors, with gold leaf and painted ceilings are on a similar scale to Versaille, and the Palace Theatre is pretty impressive.
Schloss Lichtenstien is a pretty little Neo-Gothic castle built in the romantic style. It may not have the scale of other castles but it's charming and quirky, with amazing views.
Hohenzollern Castle does have the scale, along with grandeur, Rapunzel towers and a long royal history. It's one of the most magical places to visit in Germany.
Hohenzollern Palace (also known as Sigmaringen Castle) sits 50km to the south-east and can be seen on the horizon for miles around and is a real hidden gem in Germany.
Our next stop is the daddy of German castles, Neuschwanstien. Just outside Fussen, in the village of Schwangau, Neuschwanstein is a truly stunning Cinderella-esque schloss built by the fascinating historical figure of King Ludwig II, who ruled Bavaria in the 19th century.
If you have time when visiting Neuschwanstein Castle, take a walk out to Marienbrucke bridge where you can take the perfect images of the castle, the earlier the better! This castle gets very busy every day through the year, make sure you book tickets online before arriving.
Take in Oberammergau, home of the famous once-in-a-decade Passion Play.
There is also a fantastic public spa here, which may be just the thing after a few days driving. The German's know how to do a spa and this is one of the best we've visited.
If you've time to spare, visit the Zugspitze, you're only an hour away from Germany's highest mountain. This natural wonder is easy to summit, with the help of the cog wheel train and cable car; it is absolutely worth the detour and the views are stunning.
Next stop is Linderhof Palace, our favourite of the German schloss. This beautifully symmetrical and elegant palace is arguably King Ludwig's finest creation. Check out the grotto's in the landscaped grounds; they're pretty special!
Finally on to the Munich for the Nymphenburg Palace, one of the premier royal palaces in Europe with magnificent interiors and gardens. Spend a day discovering Munich and if you're road tripping in autumn, you could also take in the Oktoberfest, Munich's famous beer festival. 
Herrenchiemsee Palace is the last stop on this Bavaria road trip. Known as the 'Bavarian Versaille', this palace is in a beautiful location on Herreninsel, the largest island on the Chiemsee lake.
Highlights
♥ Discover the pretty medieval houses and architecture of Rothenburg ob der Tauber.
♥ Be in awe of King Ludwig's before-their-time building innovations at at his fairytale castles.
♥ Take some fantastic images of Neuschwanstien from Marienbruck at dawn, when the light is perfect and you'll have the bridge to yourself. 
Where to Stay
Rothenburg ob der Tauber ⇒ Hotel Reichs-Kuchenmeister for its altstadt location, traditional Bavarian decor and fabulous breakfast!
Oberammergau ⇒ Mammhofer Suites for their family-run hospitality, central location and kitchen access for self-catering.
Munich ⇒ Roomers Munich for stylish design, superb customer service and an excellent restaurant.
RELATED POST: Six Unmissable Germany Road Trips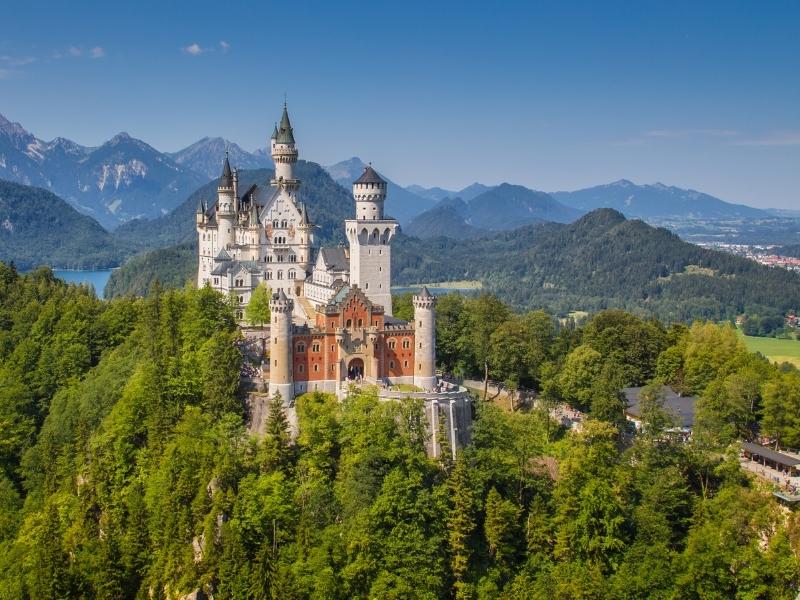 ---
Germany Travel Resources
---
Greece
Athens to Thessaloniki
Athens – Delphi – Galaxidi – Nafpaktos – Parga – Meteora – Mount Olympus – Thessaloniki
The landscape of mainland Greece is dotted with ancient Greek monuments and temples, UNESCO World Heritage sites, hot springs, road side churches, lemon trees overhanging the roads, and traditional tavernas where you'll be welcomed with open arms.
This trip hits all the big highlights of Greece, taking you from the most charming coastal towns to the mountanous interior on one trip.
Visit the most important archaelogical site in Greece, Ancient Delphi, and be in awe of the gravity defying monasteries in Meteora, before making your pilgrimage to the most mythical of all sites in Greece, Mount Olympus.
Highlights
♥ Looking across the magnificent landscape of Meteora, to capture that iconic image.
♥ Sipping a carafe of chilled Greek rose on the harbourside in Parga.
♥ Taking the hike up to the Acropolis in Athens the early morning, before the crowds arrive.
Where to Stay
Ancient Delphi ⇒ Fedriades Delphi Hotel, for its perfect location and fantastic Greek breakfast.
Parga ⇒ Villa Coralli apartments for its perfect location overlooking Krioneri Beach and 200m from the centre of town.
Thessaloniki ⇒ Plaza Hotel in Ladadika, for its beachside location close to all the major attractions.
RELATED POST: Greece Road Trip – Two Incredible Routes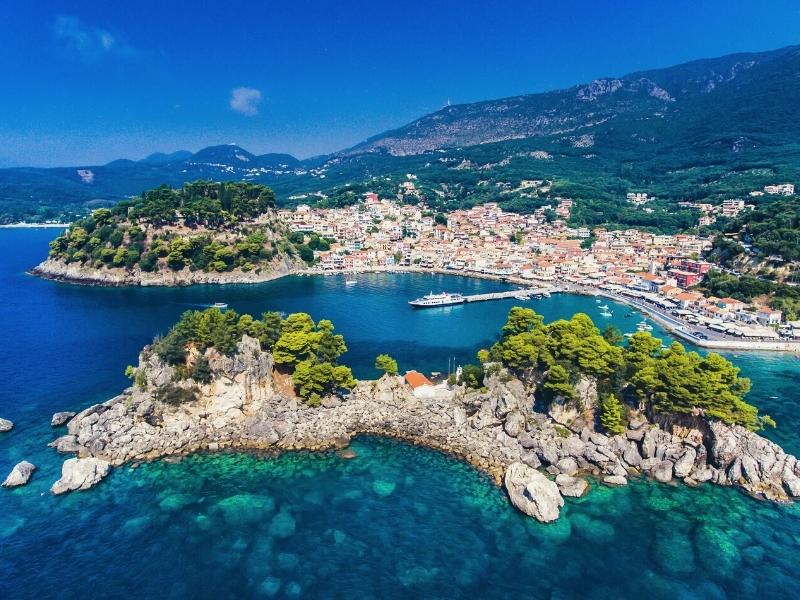 ---
Greece Travel Resources
---
Iceland
The Golden Circle
Reykjavik – Thingvellir National Park – Geysers of Haukadalur Valley – Gullfoss Waterfall – Reykjavik
Close to Iceland's capital city of Reykjavik, The Golden Circle is easily the most touristy thing to do in the land of fire and ice, and traditionally the first stop on Iceland's Ring Road, so it can get very busy, especially in peak season.
Start early if you can, and hop onto the Iceland ring road (route 1), which takes you first past the Reykjavik waterfront, and then out to the three stops on the Golden Circle. It's a short drive away from Reykjavik, and should only take about 40 minutes to get to the first stop, Þingvellir National Park, a UNESCO World Heritage site.
Located right in Þingvellir (or Thingvellir) National Park, you can walk through the middle of the large area where the North American and Eurasian tectonic plates have been splitting apart over the course of the centuries. This is one of the coolest things to do while you're visiting the Golden Circle.
Don't miss the other attractions in the national park where the Continetal Divide is located. It's home to Iceland's first Parliament, where chieftains formed the first laws and court proceedings at what is known as the Lögberg, and has lots of trails and beautiful nature to explore if you have the time. You can even go snorkelling at Silfra, and see the divide in the tectonic plates under water!
The next stop, about 60 kilometers from Þingvellir, is the two geysers at Haukadalur. These geysers are easy to visit because they erupt very regularly, so you'll definitely see at least one eruption while you're there. Strokkur is the larger of the two, but don't get too close as the water really is boiling hot!
The last stop on the Golden Circle is the Gullfoss waterfall, just one Iceland's incredible waterfalls, of which there are 10,000! The waterfall, located at the end of the Hvítá River, is absolutely gigantic, and produces beautiful rainbows and light prisms from every angle.
There are viewing places galore here. A concrete path makes it easy to see the waterfall at various points, though there are clearly marked signs and ropes warning you where you should stop, as it can be very windy and slippery the closer you get to the edge.
After you've finished seeing Gullfoss, it's about an hour and a half drive back to Reykjavik to complete the circle. There are add on's which aren't traditional Golden Circle stops, but you may want to take a lovely warm bath at the Blue Lagoon just outside the city, or enjoy a slightly more natural thermal experience at the Reykjadalur Hot Spring Thermal River, or head to the Kerid Crater if you're in an off-road vehicle.
RELATED POST: One Day Reykjavik Itinerary – Map, Tips & Guide
Highlights
♥ Spending an hour lounging in the Reykjadalur Hot Springs whilst taking in the incredible scenery.
♥ Standing at the continetal divide where Europe becomes North America, and being in awe of Iceland's geology.
♥ Doing the cirel in reverse and getting to Gullfoss before the crowds arrive.
Where to Stay
Reykjavik ⇒ Sand Hotel for its city centre location and Icelandic character and design.
RELATED POST: Iceland Road Trip – 26 Epic Things to See & Do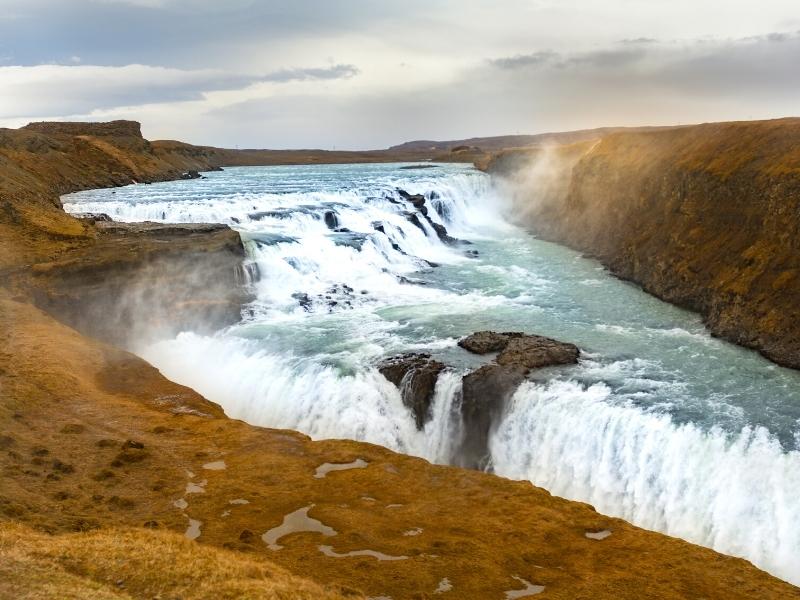 ---
Iceland Travel Resources
---
Ireland
Wild Atlantic Way
Co. Donegal – Co. Sligo – Co. Mayo – Co. Galway – Co. Clare – Co. Limerick – Co. Kerry – Co. Cork
From Co. Donegal to Co. Cork and passing through counties Leitrim, Sligo, Mayo, Galway, Clare, Limerick and Kerry, the Wild Atlantic Way winds down the intricate coast of western Ireland and the edge of Europe.
Taking in the must-see's of Malin Head, the Killarney National Park, the Cliffs of Moher, Ring of Kerry and the Dingle Peninsula, this is a truly epic Ireland road trip.
This huge trip from the north to south of Ireland is best done with time on your side. Three weeks is just about enough, four weeks or longer will give you time to explore more and perhaps participate in some activities along the way.
If this is too long for you, then pick out one of the six regions that appeals the most and take a couple of weeks to cover that specific area. You can find out more about these from the official Wild Atlantic Way website.
The Bay Coast stretches south from Erris to Galway Bay and takes in the wild beauty of Connemara, the incredible 365 islets of Clew Bay, pretty Georgian Westport, dramatic Downpatrick Head and the medieval city of Galway.
There's plenty to see and do if you love wide open spaces, wilderness and raw nature, one of the reasons we adore this bit of the Wild Atlantic Way.
A great alternative is to road trip from Dublin to Galway, travelling the southern half of the Wild Atlantic Way in a huge circle, and visiting Waterford, Dingle and Cork on the way.
Dublin is a great place to start your road trip with an easily accessible international airport and lots of car rental choices.
RELATED POST – One Day in Dublin – Itinerary, Map, Tips & Guide
Highlights
♥ Watch the rollers crashing from the savage beauty of Malin Head in Co. Donegal.
♥ Tap your foot, sip a pint of Guiness and enjoy a hooley (live traditional Irish folk music) in Galway.
♥ Take the steep and winding road to Dunquin Pier on the Dingle Peninsula for a memorable photo opportunity.
Where to Stay
Westport Co. Mayo ⇒ Knockeranny House Hotel and Spa for sublime Clew Bay views, Irish hospitality and elegant dining.
Rossnowlagh Co. Donegal ⇒ The Sandhouse Hotel and Marina Spa for it's stunning beachfront location, contemporary decor and excellent spa.
Glengarrif Co. Cork ⇒ Eccles Hotel and Spa for it's snug and traditional decor, superb restaurant specialising in local seafood and proximity to the pretty village and harbour.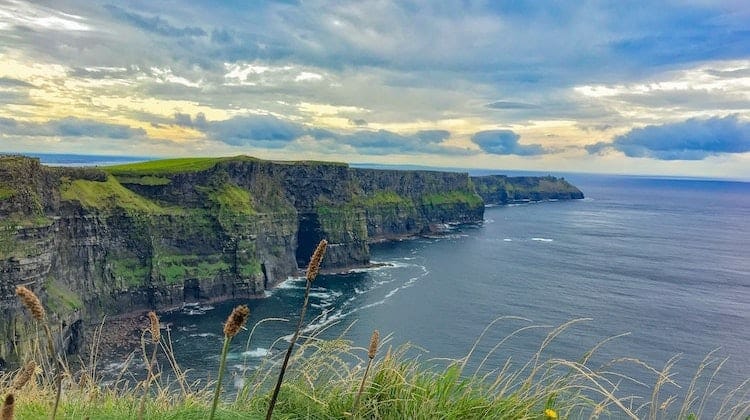 ---
Ireland Travel Resources
---
Italy
Amalfi Coast
Sorrento – Positano – Amalfi – Ravello – Salerno
The Amalfi Coast road, the SS163, is a 50km spectacular stretch of tarmac, hugging the cliffs and coves of the Tyrrhenian Sea and is surely one of the best driving roads in Europe.
Like the roads around Portofino and the Cinque Terre, this is a car route only and the road is permanently closed to motorhomes and RV's.
In a car or on a bike, it is best driven early in the morning in the months of April, May, October and November due to the monstrously high amount of traffic in the peak months.
Check out this post about driving in Italy before you tackle this road, it's a bit different to driving at home!
You can do the entire road in a day and stop in Ravello for lunch, but two or three days will give you longer to enjoy the glorious views and pretty towns en-route.
Start from easily accessible Sorrento and head south across the peninsula until you get to the coast at San Pietro. Your first view of the glistening sea and this epic road are pretty special, prepare to be wowed.
Stop at Positano, the quintessential coast road town and the image on a thousand travel magazine covers. Take a wander through the maze of steep streets, pastel painted stacked houses and steps to find charming hotels and restaurants alongside chic independent boutiques.
Next up is Amalfi itself. This hugely popular holiday resort is the largest town along the coast road. The pretty seafront, with its cafes and glamorous boutiques gives this town a great vibe.
Head west on foot to Spiaggia del Fornillo from Amalfi, a long stretch of soft sandy beach perfect for an afternoon's relaxing.
Ravello has to be one of the most romantic villages in Italy and is right up there on our list of favourite places in Europe. Perched high above the sea and overlooking immaculate terraced slopes full of vines, Ravello is home to lush mediterranean planting and charming sun-dappled squares.
The 20km round-trip detour to Ravello from the main coast road is so worth taking. Visit Villa Rufolo, host to beautifully landscaped and dramatic gardens with superb sea views.
Check out our detailed Amalfi Coast road trip itinerary for more ideas of what to do and where to stay.
On to Salerno and the end of the Amalfi Coast road, or turn around and drive it again! We think this is one of the best romantic road trips in Europe, there are so many perfect spots for a proposal!
Highlights
♥ The glorious coastal views from the gardens of Villa Rufolo in Ravello.
♥ Taking a Limoncello tour and tasting this delicious local liquor where its made.
♥ Watching the fiery sun sink into the Tyrrhenian Sea at the end of a perfect day.
Where to Stay
Positano ⇒ Hotel Marincanto for its stunning cliff-hugging position, beautifully decorated rooms and hands-on owners.
Ravello ⇒ Hotel Villa Maria for its romantic dining terrace, old-world Italian charm and fabulous breakfasts.
Vietri sul Mare ⇒ Palazzo Suriano for its fragrance filled terraced gardens, excellent home-made breakfasts on the terrace and gorgeous decor.
RELATED POST – A Bucket List Amalfi Coast Road Trip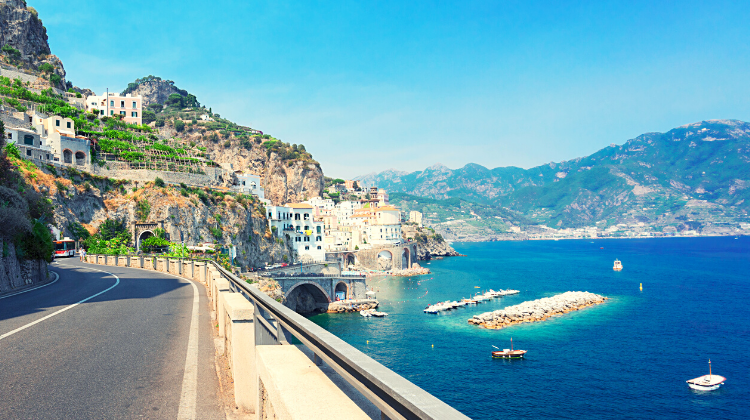 Puglia
Taranto – Gallipoli – Santa Maria di Leuca – Lecce – Ostuni – Alberobello – Bari
Puglia, the heel of Italy's boot, is a beautiful place for a 7 day road trip in Europe. With Trulli houses, a fabulous sandy coastline and whitewashed villages, there is a lot to see and do here.
The abundance of fresh, local produce means you will eat and drink well on this road trip! We spent an amazing seven days exploring beautiful Puglia and fell in love with the region.
Highlights
♥ Visit the UNESCO Trulli houses at Alberobello for an other-world experience.
♥ Discover Gallipoli's atmospheric, oh so Italian old town and castle.
♥ Find a salumeria (deli) and enjoy the local specialities over a lazy lunch.
Where to Stay
Gallipoli ⇒ Palazzo Presta for it's fabulous old town location, eclectic design and excellent service.
Lecce ⇒ La Fiermontina Urban Resort for its contemporary art and sculpture, outdoor pool set in an olive grove and gorgeous rooms.
Alberobello ⇒ Tipico Resort for its superb location, fabulous breakfast and for being a Trulli!
RELATED POST – Beautiful Puglia – A Road Trip Itinerary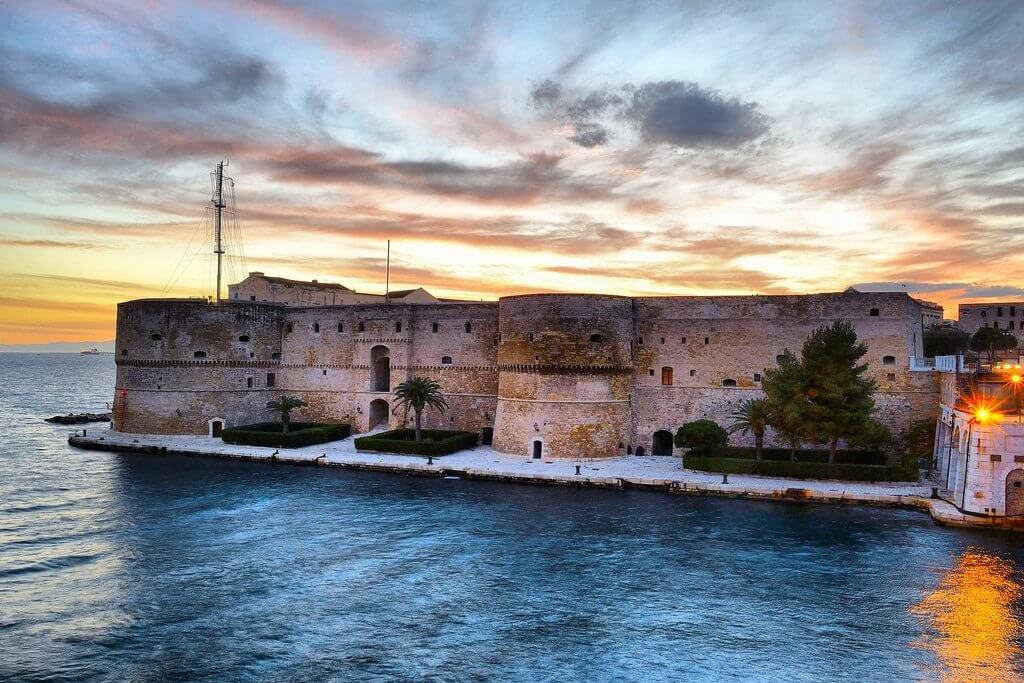 Sicily
Catania – Syracuse – Ragusa – Agrigento – Marsala – Palermo – Cefalu – Taormina
A coastal road trip around Sicily can take a few weeks or a few months, there is so much to see. From ancient, immaculately preserved temples to modern and vibrant cities, via jaw-dropping natural wonders, this rich and diverse island is a world away from anywhere you've ever been before.
Read our detailed guide to road tripping eclectic Sicily, which includes an itinerary along the island's coastal ring road, and start planning your trip!
RELATED POST – How to Road Trip Eclectic Sicily
Highlights
♥ Take a hike above the clouds to the summit of Mount Etna and look deep into the rumbling magma below. 
♥ Be awed by the ancient Valley of the Temples in Agrigento.
♥ Wander the charming historic back streets of Ortigia, the old town of Syracuse.
Where to Stay
Syracuse ⇒ Hotel Gutkowski for lovingly crafted and unique interiors, beachcomber chic and a cool roof terrace.
Palermo ⇒ BB22 for its perfect piazza location, cozy home from home feel and palazzo style.
Taormina ⇒ Hotel Villa Ducale for spectacular views, a relaxed vibe and legendary cocktails!
RELATED POST – One Day in Palermo – Itinerary, Map, Tips & Guide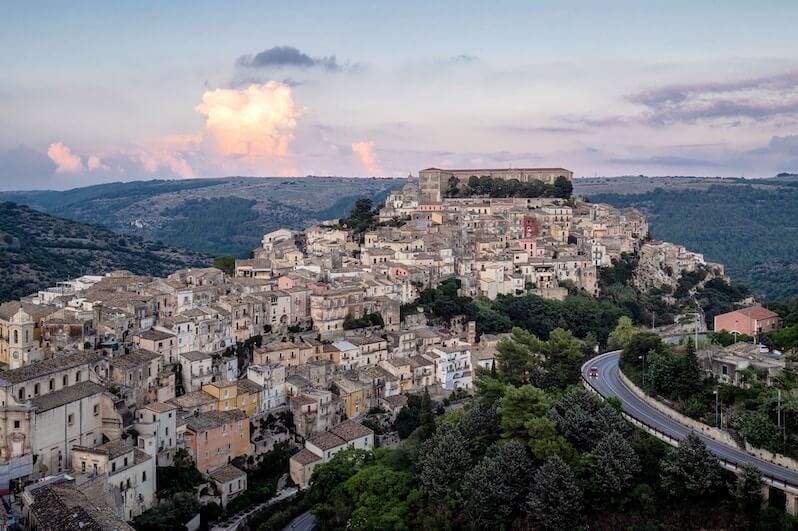 Tuscany & Umbria
Pisa – Lucca – Florence – San Gimignano – Siena – Arezzo – Cortona – Pienza – Montepulciano – Assisi – Spoleto
Italy is a gorgeous country for a road trip, no areas more so than Tuscany and Umbria, which are easily accessible by car from the UK. The rolling fields of vines and golden wheat, studded with tall cypress trees and creamy stone villas are iconic.
This is a truly epic journey packed full of culture, great food and wine and fantastic roads. There is much to see and lots of interesting places to stop between the main route destinations, make sure to do your research before leaving home!
If motorhome touring is more your bag, you'll find lots of tips about travelling in Italy here.
Pisa is a great place to start this road trip. The leaning tower is a bit cliched but has to be seen. Lucca is perfect to explore on foot, with narrow lanes opening onto charming piazzas lined with historic buildings.
Florence is the jewel in Tuscany's crown. A surprisingly compact city with the imposing Duomo at the centre, a must-see. Book well in advance for anything to do with the Duomo, it's strictly ticketed and you won't be able to buy a ticket on the day.
You'll probably want at least two days in Florence to see everything at a manageable pace, although it can be done in a day if you plan well. Leaving Florence is the time to set your sat nav to 'no autostrada' and get off the beaten track in the Tuscan countryside …yes, it may take a little longer but it will be worth it!
RELATED POST – One Day in Florence – Itinerary, Map, Tips & Guide
San Gimignano, famous for its thirteen towers, sits high on a hill south of Florence. Between April and September, this thriving hill village is busy with tourists visiting the churches, palazzos independent shops and restaurants.
Motorhomes will need to park in the sosta in Santa Maria and get the number one bus up the hill. From here you're heading deeper into Tuscany and the beautiful city of Siena and its famous Piazza del Campo.
Onwards to Arezzo and then Cortona, one of the oldest and most scenic hill towns in Tuscany. Pienza is a delightful village and has perfect, interesting streets for wandering and admiring the 15th century architecture.
The drive through the Val d'Orcia from Pienza to Montepulciano on the SP146 is like driving through a film-set! Sweeping curves, rolling vineyards and photo opportunities at every bend; this is quintessential Tuscany.
From Montepulciano, follow the road around the tranquil Lake Trasemeno to Assisi, our favourite Umbrian destination. The imposing Basilica of St Francis can be seen hugging the hillside for miles around. Your last stop is the gorgeous hill town of Spoleto, stuffed with monuments, churches and other historic buildings.
For us, this has got to be one of the best European road trips we have taken; for the fabulous ride (we did it on a motorbike, highly recommended!), the stunning landscapes and beautiful Italian hospitality.
Highlights
♥ The breathtaking drive through the Val d'Orcia to Montepulciano with photo opportunities galore and a glass of local red waiting for you!
♥ Discover Siena's perfectly laid out, beautiful fan-shaped Piazza del Campo.
♥ Climb the dome of the Duomo in Florence for spectacular views, inside and out!
Where to Stay
Florence ⇒ AdAstra Suites for their stunning location, classy and interesting decor and magnificent terrace.
Montepulciano ⇒ Palazzo Carletti for attention to detail, gorgeous frescoed interiors and central location.
Assisi ⇒ Nun Assisi Relais and Spa – for its lavender filled gardens, incredible Roman spa and fabulous restaurant.
RELATED POST: The Ultimate Bucket List Italy Road Trip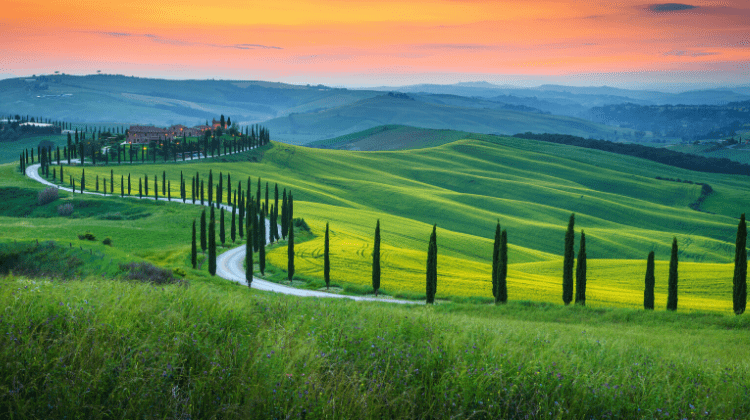 ---
Italy Travel Resources
---
Norway
West Coast
Bergen – Loen – Geiranger – Trollstigen – Kristiansund – Trondheim – Jektvik – Bodo – Tromso
Taking in the iconic sights of Norway's west coast, this route will take you through tunnels, over fjords, along the Atlantic Ocean Road and the infamous Trollstigen Mountain Road.
This is a route for those that love the journey more than the destination; it's all about the road – even getting to Norway is a road trip in itself!
Start in beautiful Bergen, the city surrounded by seven fjords and seven hills. There's lots to do here, including visiting the lively Vagen harbour in Bergen's old quarter, Bryggen.
From Bergen, take the E39 motorway north to Loen where you'll find the awesome new Loen Skylift which takes you to the top of Mount Hoven for spectacular views of the white-blue Jostedalsbreen glacier.
If you prefer to get to the top under your own steam, then take the via ferrata up and the zip-line down! Is sea-level activity is more your thing? Then head for glacial Lake Lovatnet where you can swim and kayak.
At Hellesylt, you'll take the ferry through Geirangerfjorden to Geiranger itself before picking up the RV63, the Trollstigen Mountain Road. Incredibly beautiful, this road was opened in 1936 and includes eleven hairpin bends and a 9% incline. Stop at the Ornesvingen viewing point for incredible vistas and again at the top to admire the Stigfossen waterfall.
Once you reach Andalsnes, head west and then north on the E39 to Vevang, and the start of the Atlantic Ocean Road, which runs across seven bridges and follows the islands between them like a silver ribbon. If you want to visit picture-perfect Alesund on the way, take a slight detour and head south on the E39 instead of north – if you have a few extra days, y0u won't regret it!
Next up is Trondhiem, Norway's original capital city. This excellent customised private tour is an ideal way of getting to see the city with a local.
Onwards to Jektvik, you can either take the E6 Arctic Highway all the way, or around 80km north of Trondheim and just after Steinkjer, pick up the FV17 and take in the glorious landscape and coastal views from the magnificent Kystriksveien Coastal Route.
This Atlantic road route will add a fair few kilometres, two days and six fjord ferries to your journey, but the detour will be worth it if you have the time. You'll cross into the Arctic Circle at 66 degrees, on the ferry between Kilborghavn and Jektvik.
At Bodo, you can get a ferry out to the Lofoten Islands if you are making this a longer trip. Perfect for hikers and nature lovers, Lofoten has become Norway's go to place for adventure – you can even swim with Orca whales here!
Mount Romvik, outside Bodo and with minimal light pollution, is a good place to see the Northern Lights.
Otherwise, keep on trucking to Tromso, Norway's party city. From here, you can head on to Nordkapp where the sun never drops below the horizon from mid-May to the end of July.
Hauntingly beautiful but incredibly busy, you may prefer the true northernmost point of continental Europe at Knivskjelodden, an 18km hike away and inaccessible to vehicles.
You could also take a ferry to Svalbard and visit the polar bears, catch the Hurtigruten ferry back to Bergen or Oslo, or get on a flight to pretty much anywhere in the world. Wherever you end up, it will take you a while to forget what is surely one of the best road trips in Europe.
Highlights
♥ Drive the thrilling and impressive Trollstigen Road from Geiranger to Andalasnes
♥ Cross the Arctic Circle into the land of the midnight sun and Northern Lights.
♥ Follow the Kystriksveien Coastal Route and see the real coastal Norway of fishing villages and subsistence agriculture.
Where to Stay
Bergen ⇒ Det Hanseatiske Hotel for its harbourside location, dining options and cozy decor.
Narvik ⇒ Narvik Mountain Lodge for its truly spectacular location, traditional log cabin style and amazing coastal views.
Tromso ⇒ Scandic Ishavshotel for its harbour location, fabulous breakfasts and excellent customer service.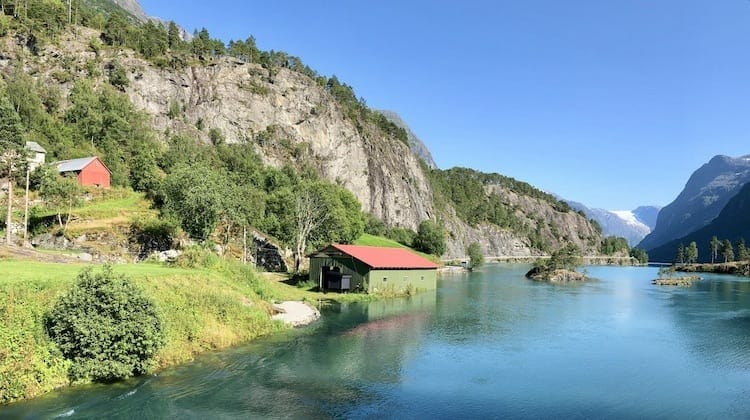 RELATED POST: Norway Road Trip – Three Unmissable Routes
Western Fjords
Stavanger – Preikestolen – Kjeragbolten – Trolltunga – Flam – Bergen
This is an outdoor enthusiasts adventurous road trip! If you've ever looked at those amazing images of people perched on tongues of rock, sheer cliffs or precipitously balanced boulders whilst gazing out over stunning blue fjords, then this is the road trip for you. We did this Norway route by campervan, and it's got to be one of our favourite travel experiences!
You'll start in the pretty and typically Norwegian city of Stavanger before heading off to hike to Preikestolen (Pulpit Rock) which is 4km and can be done in half a day with an early start.
Next up is the Kjeragbolten hike, site of a giant boulder wedged in a crevasse 1084m above Lysefjorden, where you can also base jump. This is a longer hike at 10km and you will need a full day to complete it.
Both hikes can get busy and you may have to wait if you want the obligatory photo, so allow plenty of time. If you're not a confident hiker, consider taking a guided hike, you'll learn lots on the way.
Everywhere you drive in Norway, you are surrounded by mountains, fjords and waterfalls. The scenery is simply spectacular, with new thrills around each bend in the road. Route 13 from Stavanger to Odda is known as the Ryfylke National Scenic Route, one of Norway's eighteen official touring routes designated for their stunning scenery and tourist-friendly infrastructure.
As you drive through Norway you will motor through tunnels and need to get a ferry to cross a fjord. Allow several hours longer than Google Maps suggests; this is a full days drive and you should start early.
Your next stop is Odda, for the infamous Trolltunga (literally Troll's Tongue) one of the best hikes in the world. The most challenging of the three, this hike is 20km across mainly flat terrain but can be tricky underfoot with changeable weather. Hiking Trolltunga is not for the faint-hearted or unprepared but is an absolute must-do on your Norway road trip.
Take a few days down-time in Flam, a small village right at the top of the beautiful Aurlandsfjord. Surrounded by mountains, waterfalls and water this is a playground for hikers, water sports enthusiasts and mountain bikers.
From Flam, you can drive to Bergen or take the spectacular Flamsbana railway there, considered one of the most spectacular train rides in the world.
RELATED POST: How to Visit Flåm in the Summer
Highlights
♥ Take the incredible Flam Railway to Myrdel and cycle the Rallar Road.
♥ Stand on the edge of the Troll's Tongue with the world at your feet.
♥ Discover the imposing and dramatic Lysefjorden by boat.
Where to Stay
Stavanger ⇒ Sola Strand Hotel for the breathtaking beachfront location and modern spa.
Odda ⇒ Vikinghaug Apartments for their amazing fjord views and the post-Trolltunga bath!
Flam ⇒ Flåmsbrygga Hotel for its superb central position, cosy traditional decor and micro-brewery.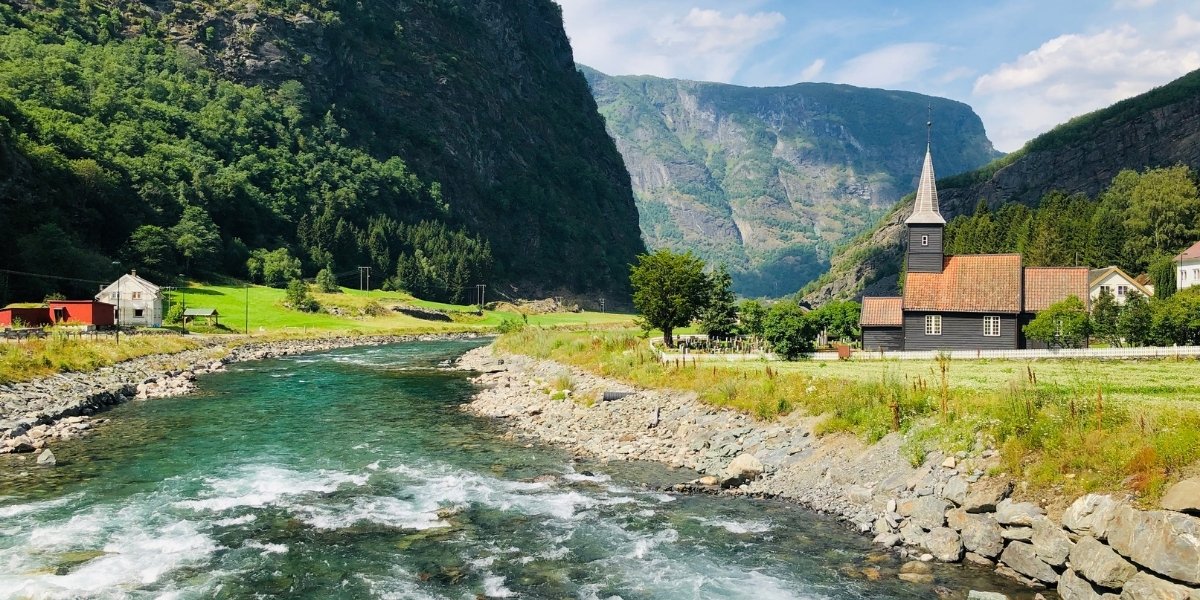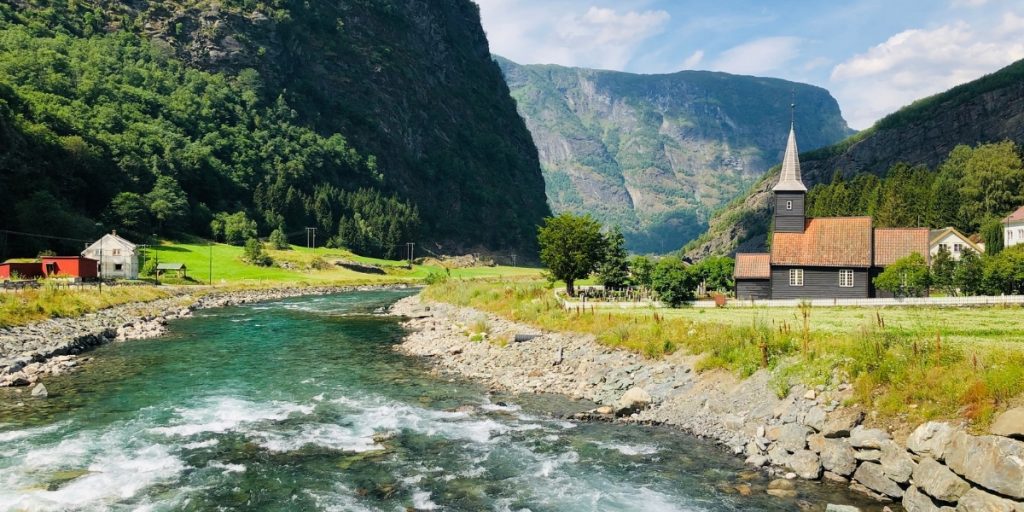 ---
Norway Travel Resources
---
Portugal
Atlantic Coast
Porto – Coimbra – Nazare – Sintra – Lisbon
Portugal is a tiny country but it packs one hell of a punch. This Portugal road trip itinerary can be managed in five days, but seven gives you the opportunity to revel in the cities of Porto and Lisbon and enjoy a beach stop en-route.
You could easily do this as a 7 day road trip in Europe from UK if you fly into Porto and out of Lisbon, or vice versa. One way car rental is possible from either airport. If you're road-tripping Portugal in a motorhome or campervan you can find lots of tips and information here.
Porto is a lively and fun city, intimate and friendly. There's a lot to do in Porto but walking over the mighty Douro river on the iconic Luis I Bridge to Vila Nova de Gaia and the historic port lodges, has to be top of the list.
Head south from here to the less-travelled city of Coimbra, Portugal's ancient capital. Stacked on the banks of the river Mondego, the Moorish old town is dramatic and atmospheric. This is a great place to stop at a bar for authentic live fado or Portugese guitar music.
Half-way between Coimbra and Lisbon, take a short detour to Nazare on Portugal's Silver Coast. Known for its monster waves and daredevil surfers, this is a great place if you like huge beaches and dramatic landscapes.
Heading south, Sintra, in the mountains of the same name, is a love it or hate it kind of place. Home to Portugese royalty for centuries, the lush landscape is dotted with pastel coloured palaces, villas and houses.
You can also take a day trip to Sintra from Lisbon if you'd prefer to base yourself in the city. Visit and decided for yourself!
Finally to wonderful Lisbon for picture-postcard panoramas and fabulous food! This most Portugese of cities serves up fantastic baccalau, pastel de nana and port from the Douro Valley. Head for the exotic Tropical Botanical Gardens and stroll amongst giant banana plants before visiting the Mosteiro dos Jerónimos, a haven of peace amongst the bustling city.
If you want to stretch your week in Portugal, you'll find the beautiful Algarve region just three hours south of Lisbon. This stunning part of Portugal is famous for its incredible beaches and perfect climate. Make for the charming town of Lagos and stay at Vivenda Miranda, a beautifully restored boutique hotel.
Highlights
♥ Take a port wine tour and tasing in one of Porto's historic port wine lodges.
♥ Head to a fado bar to hear the traditional and haunting music of Portugal played live.
♥ Taste hundreds of delicious foods at the Mercado de Ribeira, Lisbon's buzzy food hall.
Where to Stay
Porto ⇒ Flores Village Hotel and Spa for its central location, roof-top bar views and stylish design.
Coimbra ⇒ Sapientia Boutique Hotel for perfect location, stylish design and warm hospitality.
Lisbon ⇒ Valverde Hotel for its gorgeous interiors, walkable location and courtyard pool.
RELATED POST: Road Trip Portugal – Two Incredible Routes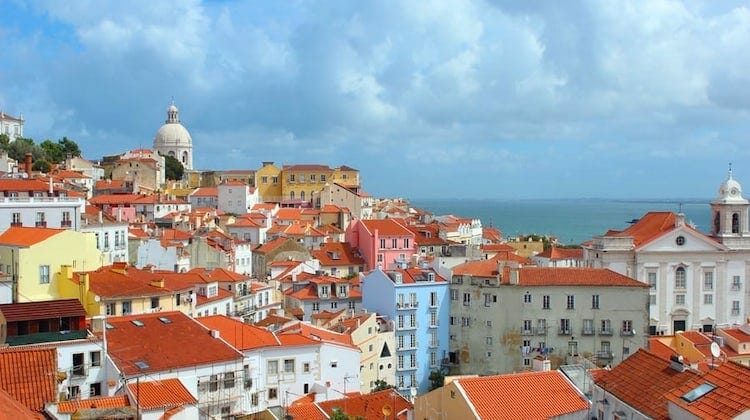 ---
Portugal Travel Resources
---
Spain
Andalucia
Marbella – Ronda – Cadiz – Jerez de la Frontera – Seville – Cordoba – Granada
Andalucia epitomises Spain for most visitors; vibrant, colourful and passionate. This itinerary will take you to the major cities of Andalucia, bringing Spain alive.
If you're looking for a longer holiday, it's perfect for a 3 week European road trip itinerary with a bit of beach time thrown in, even if you visit in winter.
You can find tips and ideas for places to stay if you're road tripping or touring Spain in a motorhome or campervan rather than a car.
This is a perfect road trip to start and finish in Malaga. Fly in, hire a car and within a few hours you can be on the beaches of the Costa del Sol, enjoying year round sunshine.
In Marbella, spend a day soaking up the sun and visit the charming old town. Make for Taberna Casa Curro Marbella where you'll find great tapas and fruity Spanish wine.
Head north to Ronda and the stunning mountains of the Sierra de Grazalema Natural Park. If you have a few extra days, now is the time to visit the atmospheric cities of Cadiz and Jerez de la Frontera.
Your next stop is Seville, a city almost too good to be true and everything you ever through Seville would be.
Cordoba is home to the breathtaking Mezquita, or mosque-cathedral, started by the Moors and finished by the Spanish reconquistadors in the sixteenth century. Seeing this alone would make a visit to Cordoba worthwhile.
Pass through Antequera and learn the local legend of the Lovers Rock before making your way high into the Sierra Nevada to Granada and the famous Alhambra. Make sure you book your priority tickets online at least three months in advance, this ancient palace of kings sells out quickly.
Highlights
♥ Visit the beautiful La Casa del Rey Moro in Ronda for unrivalled views of the Puenta Nuevo.
♥ Watch steamy live flamenco in Seville's atmospheric Barrio Santa Cruz.
♥ Be wowed by the incredible Moorish architecture of the Mezquita in Cordoba.
Where to Stay
Marbella ⇒ Amare Beach Hotel for its fun adults only vibe and glamorous beach club.
Seville ⇒ Casa del Poeta for the beautifully renovated interiors, Barrio Santa Cruz location and roof-top views to die for.
Granada ⇒ Hotel Santa Isabel la Real for cozy rooms, spectacular Alhambra views and a really special cooked breakfast.
RELATED POST – The Perfect Andalucia Road Trip
Green Spain
San Sabastian – Bilbao – Comillas – Oviedo – Ribadeo – A Coruna – Santiago de Compostela
This Spanish road trip will take you through the beautiful and lush, aptly named Green Spain, hugging the north coast along the Bay of Biscay.
From the border with France and through the regions of the Basque Country, Cantabria, Asturias and Galica, you'll see some of the most picturesque landscapes in Spain, enjoy amazing food and criss-cross the famous Camino de Santiago.
Start in San Sabastian, a sophisticated city with a renowned restaurant scene, famous for sea food and pintxos (pronounced pinchos), which are similar to tapas.
Take a gastronomic tour for the best experience. Eat your fill and head west to Bilbao, home of the incredible Guggenhiem museum. The building itself is a work of art, with beautifully curved and sweeping architecture.
Head west, making sure to stop at the cave of El Castillo to see the 35,000 year old drawings there.
Continue along the coast to the stunning Santillana del Mar, known as the town of the three lies; not holy (santi), flat (llana) or by the sea (del mar).
This medieval town is beautifully preserved and worth a wander before you make your way to Comillas, further along the coast. Traditionally low rise, you'll find a pretty beach, tiny fishing port and a charming cobbled old centre here.
Don't miss El Caprichio, a Gaudi designed villa. If you have a few extra days, head into the Picos de Europa, the small but perfectly formed mountain range.
Oviedo is the next stop and the starting point of the lesser known Camino Privitivo (the oldest Camino). This compact and elegant city is another foodie delight, with a lively gastronomic scene.
Home to Spanish cider (who knew?), you'll find traditional sidrerías along Calle Gascona, known as cider boulevard. Visit in September for Fiestas de San Mateo, a live theatre and music spectacular. If you go in October, you'll be in the middle of the Asturias apple harvest.
A Coruna is up next, passing by the spectacular Playa de Las Catedrales en-route. There is so much to do in A Coruna, a dynamic city which is home to a busy modern port, a relaxed beach front resort and an atmospheric old town.
The sea food here is some of the freshest and finest in Spain, with sea food tapas being a speciality. Take a walk out to the Tower of Hercules, the least looking lighthouse we have ever seen!
Finally, you'll reach Santiago de Compostela, the end point of the famous Camino de Santiago and your last stop. As you enter town, you'll see pilgrims covering the final few miles into one of the most beautiful cities in Spain, proudly displaying their vieira, the scallop shell badge that you'll have seen along your route.
Twisting alleys, dramatic squares and historic religious buildings make up this labyrinth of a city, also a UNESCO World Heritage Site. There are too many must-sees to list them, consider a walking tour with a local to make the most of the time you have in this gorgeous city.
Highlights
♥ Eat delicious pintxos straight from the bar in the Basque Country. 
♥ Walk along the boardwalks at Playa de Las Catedrales and marvel at the extraordinary natural arches.
♥ Explore the cathedral in Santiago de Compostela and make the climb to Las Cubiertas, the cathedral roof, for incredible views of the city and landscape beyond.
Where to Stay
San Sebastian ⇒ Lasala Plaza Hotel for a big dose of glamour, sea views and cool roof top pool.
Oviedo ⇒ Barcelo Oviedo Cervantes for its laid-back vibe, modern decor and smooth service.
Santiago de Compostela ⇒ Parador De Santiago de Compostela for it's history, traditional decor and HUGE breakfast buffet.
RELATED POST: Six of the Best Road Trips in Spain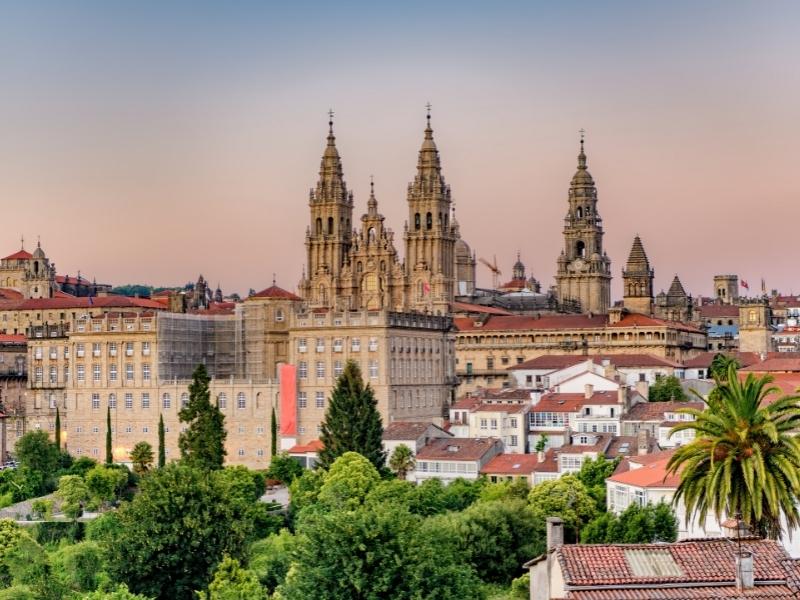 ---
Spain Travel Resources
---
United Kingdom
Causeway Coastal Route
Derry-Londonderry – Port Rush – Bushmills – Cushendun – Carrickfergus – Belfast
The wild and unspoiled Antrim Coast in Northern Ireland is made for a road trip. Peppered with fascinating places to see and exciting things to do, this route will appeal to outdoor adventurers.
If you are a Game of Thrones fan, there are lots of places along this route which featured in the show, or book a tour to find them all.
Start in the walled city of Derry-Londonderry, one of the finest examples of a walled city in Europe and the only remaining completely walled city in Ireland. The walls, which are around 1.5km in circumference, form a walkway around the inner city and provide a unique promenade to view the layout of the original town.
From here head north on the coast road, past the magnificent and unmistakable mountain of Binevenagh and stop at Benone beach for a bracing walk along the sands. Don't miss the Mussenden Temple perched on the cliff edge at the eastern most point of the beach.
Make your way to the pretty sea-side town of Port Rush for a local ice-cream before meandering along the coast to Bushmills, home of the whiskey distillery. This is the perfect start point for the gloriously breathtaking Giant's Causeway, Northern Ireland's first UNESCO site.
As you head west, make sure to stop at the picture perfect harbour of Ballintoy and test yourself at the Carrick-a-rede rope bridge.
Take in the conservation village of Cushendun, steeped in character and folklore before heading on to Carrickfergus Castle. This imposing Norman castle stands on the northern shore of Belfast Lough and is one of the best preserved medieval structures on the island of Ireland.
Belfast is your final stop; don't miss the fantastic Titanic Quarter, historic Crumlin Road Gaol and the buzzing nightlife of the Cathedral Quarter. Check out this detailed post for more things to do in Belfast.
If you have longer, start in Belfast and head in the opposite direction. From Derry-Londonderry head across the border into raw and wild Co. Donegal and pick up the Wild Atlantic Way. This makes for a great island of Ireland 2 week road trip in Europe.
Highlights
♥ Discover the Giant's Causeway, a truly spectacular natural wonder.
♥ Cross the iconic Peace Bridge in Derry-Londonderry and then walk the ancient city walls. If you love the Peace Bridge, then check out these other famous bridges! 
♥ Take a black cab mural tour in Belfast for a unique cabbie's take on local politics and the troubles.
Where to Stay
Londonderry ⇒ Bishop's Gate Hotel for its perfect location, fascinating history and tasteful decor.
Bushmills ⇒ The Bushmills Inn Hotel for it's homely peat fires, great Irish breakfast and proximity to the Giant's Causeway.
Belfast ⇒ Ten Square Hotel for its superb central location, fantastic grill restaurant and contemporary decor.
RELATED POST: UK Road Trip – 18 Unmissable Routes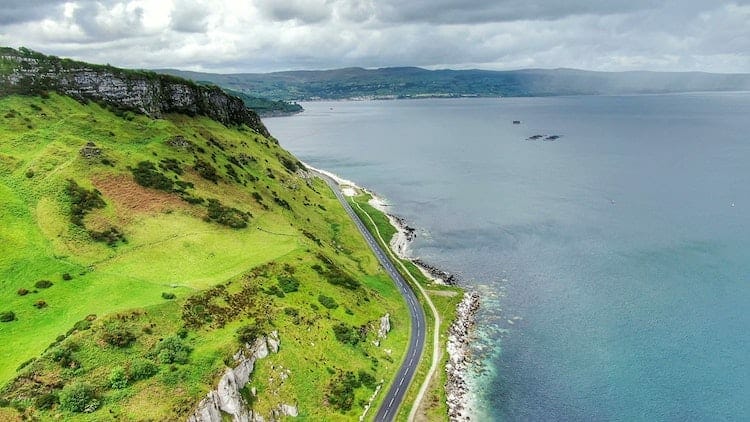 North Coast 500, Scotland
Inverness – Wick – John o'Groats – Durness – Lochinver – Ullapool – Applecross
A favourite of motorhomers and campervanners, this iconic Scottish road trip is a 516 mile route that wends its way around the spectacular north coast of Scotland, starting and ending in Inverness.
Passing through the remote and wild landscapes of the Scottish Highlands and the spectacular west coast, the North Coast 500 route delivers dramatic roads with spectacular views and is one of the must do road trips in the United Kingdom.
Highlights
♥ Hiking to beautiful Sandwood Bay Beach, for the incredible sight of the Am Buachaille sea stack, a remnant of when the Highlands and North America were connected, millions of years ago.
♥ Whale watching from Gairloch, where you might also see porpoise, dolphins and sharks, as well as seals, otters, puffins and and maybe white-tailed eagle. 
♥ Driving Bealach na Ba, the legendary Applecross Pass and one of the best (but also most dangerous) roads in the UK.
Where to Stay
Inverness ⇒ Kingsmills Hotel for its traditional Scottish decor, lively bar and spa.
Wick ⇒ Mackays Hotel for their award-winning service, great restaurant and ideal location.
Gairloch ⇒ Shieldaig Lodge Hotel for its wonderful loch side location, traditional hunting lodge style and seriously good breakfast.
RELATED POST: North Coast 500 Route Planner + Highlights, Map & Tips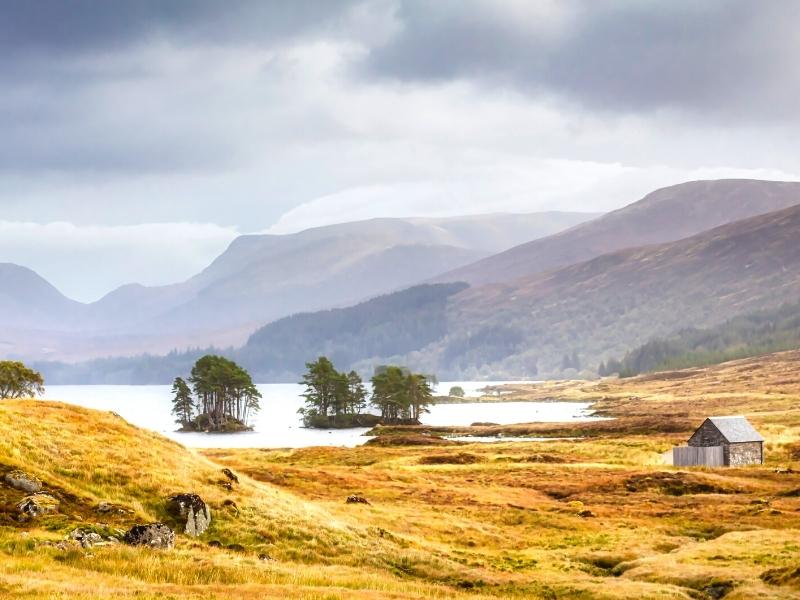 Norfolk
Norwich – Wroxham – Winterton – Cromer – Hunstanton – Sandringham – Kings Lynn
This delightful coastal road trip will take you through the county of Norfolk to the Norfolk Broads, old-fashioned English sea-side resorts and onto the beautiful and unspoilt North Norfolk Coast.
Summer road trips in the UK are best if you want sunshine, but visit the UK in winter for more cost effective travel and you'll enjoy incredible beaches, big skies and perfect solitude, especially when you road trip in Norfolk, England.
From the historic and pretty city of Norwich, head east towards Wroxham, the self-styled capital of the Broads. The dramatic landscapes and raw natural beauty of the Norfolk Broads were created when peat digs flooded in the 14th century.
This area is now a national park and a haven for wildlife and birds. Take a Broads cruise, hire a boat or head off for a long walk along tow paths and through fields, where seeing flapping sails in the river is an everyday occurrence.
Nearby is the loud and bright town of Great Yarmouth, a traditional bucket and spade destination, with great nearby beaches and lots to do – you certainly won't get bored here!
From the Broads, head east to explore the pretty towns and incredible beaches of the Norfolk coast. Winterton-on-Sea is a perfect place to see seal pups in the winter. Further north is the popular sea-side town of Cromer, renowned for its lively pier.
From Cromer make a short detour south to the stunning Jacobean Blickling Hall, home of Anne Boleyn.
Continue along the coast road to Blakeney and practice your crabbing skills from the harbour. Make a stop at the beautiful and huge Holkham Beach, where the ending of 'Shakespeare in Love' was filmed.
Onwards from here to Hunstanton, another bucket and spade destination, which is close to the medieval and Hanseatic port town of King's Lynn.
From here it's a short drive to Sandringham, home of the Queen. There's lots to do here, including visiting the house, gardens and country park.
If you have time, head to 12th century Castle Rising before making your way to the Hanseatic town of Kings Lynn. The towns heritage is reflected in the fine merchants' houses which stretch down to the river between cobbled lanes and the elegant Custom House that overlooks the harbour.
Highlights
♥ Walking on Holkham Bay, one of the most beautiful beaches in the country.
♥ Traditional, delicious and fresh fish and chips from No 1 Cromer.
♥ Discover the stunning historic estates of Blickling Hall and Holkham Hall.
Where to Stay
Norwich ⇒ The Georgian Townhouse for its informal vibe, lively bar and restaurant and contemporary decor.
Thornham ⇒ The Lifeboat Inn for its romantic retreat style location, open fires and really seriously good pub grub.
Kings Lynn ⇒ Bank House for its prime location, Grade II exterior and go-to, lively brasserie.
RELATED POST: Road Trip England – 10 of the Best Routes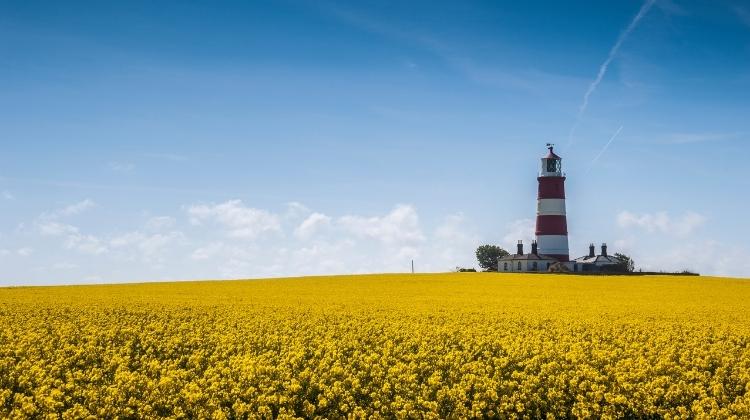 ---
United Kingdom Travel Resources
---
European Road Trip Resources
Information About Driving in Europe
You must carry your passport or ID documentation when driving in Europe. You must have at least three months remaining on your passport (issued in the past ten years) at your intended date of departure from Europe. If you're travelling to Ireland, your passport must remain valid for the duration of your stay (UK citizens do not need a passport to visit Ireland, which is in the Common Travel Area).
Drivers from non-EU countries may require an International Driving Permit to road trip across Europe. If you are from the UK, your UK licence allows you to drive in all EU countries unless it's a paper licence or a licence issued in Gibraltar, Guernsey, Jersey or the Isle of Man, then you will need an International Driving Permit.
You must have at least 3rd party insurance for your auto in Europe. Update August 2021 – you no longer require a green card to prove you have vehicle insurance cover when travelling in Europe in a UK registered vehicle.
You must carry the original registration document of the vehicle.
If you're travelling to Europe from the UK, from 28th September 2021 you will have to display a UK sticker on the rear of of your vehicle, instead of a GB sticker, unless you have a new style UK numberplate which displays the Union Jack flag. If you're road tripping in Spain you will have to display a UK sticker regardless of whether you have a UK numberplate displaying the Union Jack.
Your headlights must be adapted for driving on the right.
Most European countries, especially those with mountains, have rules about snow tyres and snow chains. Make sure you check these rules if you're taking a road trip of Europe in colder weather.
You may want to consider carrying an electronic toll pass for the duration of your European road trip itinerary. These devices deduct the toll fees from a credit card automatically, meaning you don't have to stop at a booth or barrier.
Many cities across Europe have low emissions zones, which can be easy to stray into accidentally. The Urban Access Regulation in Europe website has information on a country and city by city basis, to help you plan your trip. They also share links for purchasing LEZ stickers online.
Make sure you're aware of the specific rules for each European country that you intend to visit. Some have obscure rules about driving in flip-flops or eating road trip snacks at the wheel! You can find more information about rules of the road and what to carry in your vehicle here.
You are not required to have breakdown cover, although it is strongly advised. UK registered vehicles may be able to add this to an existing policy or take out a policy for the duration of the trip. If you're hiring a car to road trip around Europe, make sure to check breakdown arrangements with the car rental company.
RELATED POST: Driving in Europe – Everything You Need to Know
Are you looking for more road trip inspiration? Check out these top posts…
Georgia is undoubtedly one of the best road trip countries in Europe, with all four corners of this tiny nation offering diverse experiences, surrounded by the glorious backdrop of dramatic mountains, beautiful coasts and rolling steppe. We spent three months road tripping around Georgia in 2022, and in this Georgia country road trip guide we'll share the best Georgia road trip ideas, with suggestions about what to see and do on the way, and travel tips to help you plan your perfect trip.
Love it? Pin it!