Italy is a country like no other. The culture, history, gastronomy, and landscape of "the boot" will suck you in, until you never want to leave – or count down the days until you return.
Find out everything you need to know before you visit Italy, including trip highlights, travel tips, road trip guides and city itineraries, with our Italy visitor's guide.
Intro to Italy
From Florence, Italy's graceful monument to the Renaissance, via stunning Tuscany to the east-meets-west culture of Sicily, Italy is full of rich delights and more UNESCO world heritage sites than any other country on earth. With stylish and lively urban landscapes full of world-class museums and galleries, superb restaurants, and historic architecture everywhere you look, la dolce vita really is a thing in Italy.
You'll find rolling vineyards studded with tall Cypress trees, picture-perfect medieval hill towns, mountains of glacial lakes and wonders like the Cinque Terre and Mount Etna, one of Italy's three fiery volcanoes.
The Mediterranean islands of Sicily, Sardinia, Ischia, and Capri beckon, offering frazzled city visitors respite and downtime, whilst the beautiful and understated Puglia will balm even the most cosmopolitan city visitor.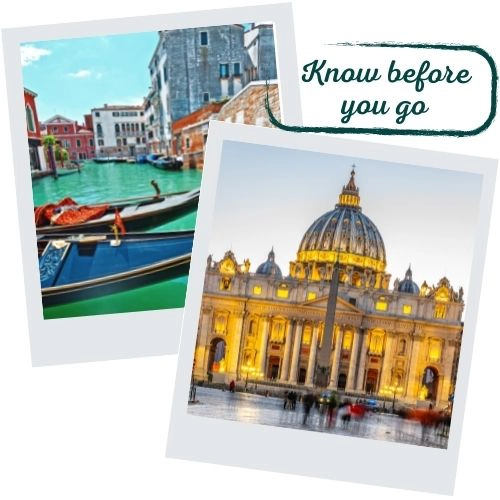 Best Time to Visit Italy
Italy can be blisteringly hot in the height of summer and freezing in the winter. There are officially four temperature zones in Italy; mild continental in the Po Valley to the north of the country, cold in the Alps, Mediterranean on coasts and islands, and cool and windy in the Apennine Mountains, which run down the middle of the country.
April and May will bless you with carpets of spring flowers and perfect weather if you stay out of the mountainous regions, and the city streets will be just a little less busy. July and August are the hottest and most crowded months, especially in Rome and the cities of Tuscany.
Spring and fall are the best times to visit if you're looking for deals on flights and accommodation. It will be warm in the day but you will need layers for the evenings.
The winter may be warm in the south if the winds are blowing from Africa, but the weather can be unpredictable. This is a great time for city visits if you don't mind chilly weather, but crave empty museums and squares, and love Christmas markets!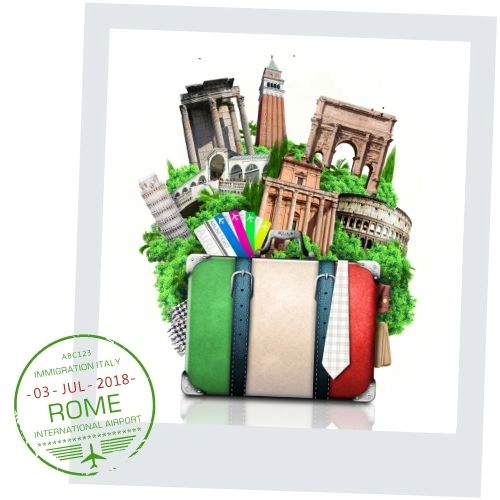 Italy Packing Tips
Pack layers for shoulder season trips and loose cotton or linen for summer.
Include one longer dress or linen trousers/pants or longer shorts, and something to cover your shoulders, if you want to enter religious buildings.
Sun protection, sunglasses, and a cap or hat are a must in summer.
Winter visitors should bring a waterproof or showerproof jacket and a few warm layers for colder days.
Bring at least one warm top for summer visits, and a couple for autumn and winter visits, plus thermals if you're planning to visit the mountains.
Make sure to bring a waterproof jacket, or showerproof top, even in summer.
If you're visiting Italy's historic towns and cities, make sure to pack trainers or comfy walking shoes. Cobbles can be tough on the feet!
Technical gear that washes easily and dries quickly is a great option if you're road tripping or moving about a lot.
Don't forget an easy-to-manage day bag, such as a rucksack or day sack.
Italy Highlights
Italy Road Trips
Italy City Itineraries
Italy Motorhome Resources
Things to Know About Visiting Italy
Italy is a country of two halves. The wealthy industrial cities of the north have a fast and cosmopolitan pace of life with a full-on tourist presence for much of the year. The laid-back (and poorer) south has suffered from a lack of investment in tourism infrastructure, meaning cities here are quieter but offer a more authentic experience.
Italy observes riposo (siesta)and many museums, churches, and shops close from 1:30pm to 4:00pm so that workers can go home for lunch, and sometimes a nap, during the day's hottest hours. In bigger cities, you will find some establishments open but riposo is taken very seriously, so double-check when planning your trip.
Restaurants, shops, and attractions also close on Sundays and the twelve public holidays are celebrated in Italy. Check here for dates and try and avoid them if possible, especially if you only have 24 hours for your city visit!
Mealtimes start later in Italy, with dinner rarely being eaten before 7.30pm, and even later in summer. Most restaurants will close after lunch service and only open after 7pm, but you may find it very quiet if you go at this time. For a true Italian atmosphere and a lively restaurant, do as the Italians do and adjust your mealtimes.
If you are planning to visit places of worship (this is Italy after all!) you must cover your torso and upper arms. Shorts and skirts must reach below the knee or you will be denied entry and considered disrespectful. The dress code applies to both men and women.
Italians are wonderfully friendly and will talk the hind leg off a donkey if allowed! They also see tourists as fair game, so always check the price before ordering, especially if you can't see it listed anywhere, and beware of 'freebies' such as a bread basket at the start of your meal, which is never complimentary.
Book everything well in advance. At one point in 2019, there were no available time slots to climb the Duomo in Florence for three months! You'll find information on how and what to book in all our one day city itineraries.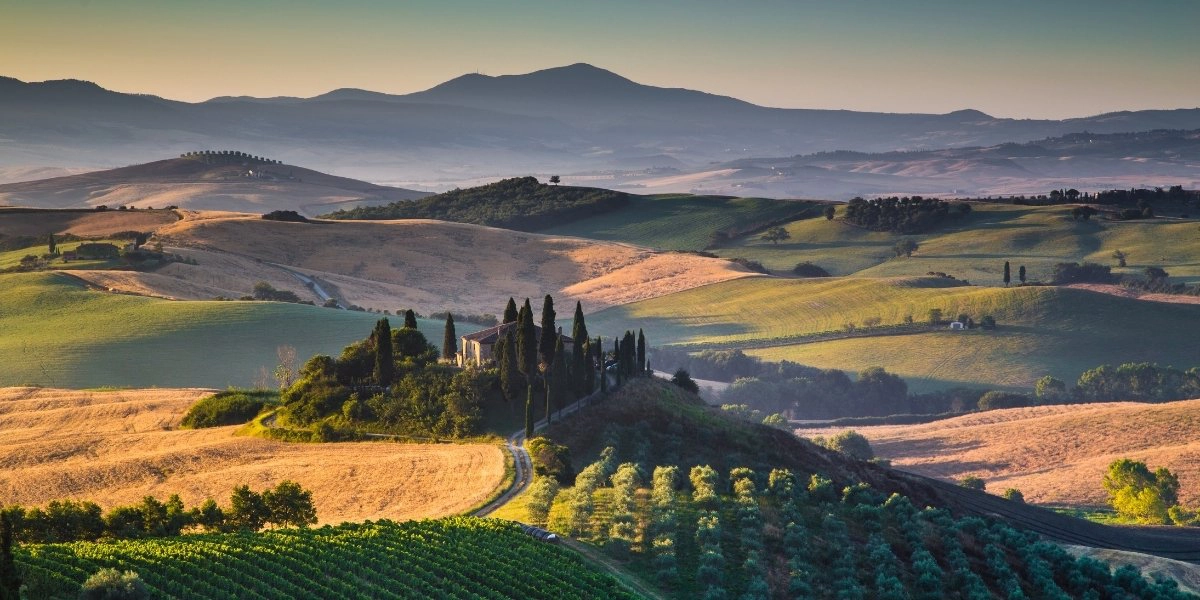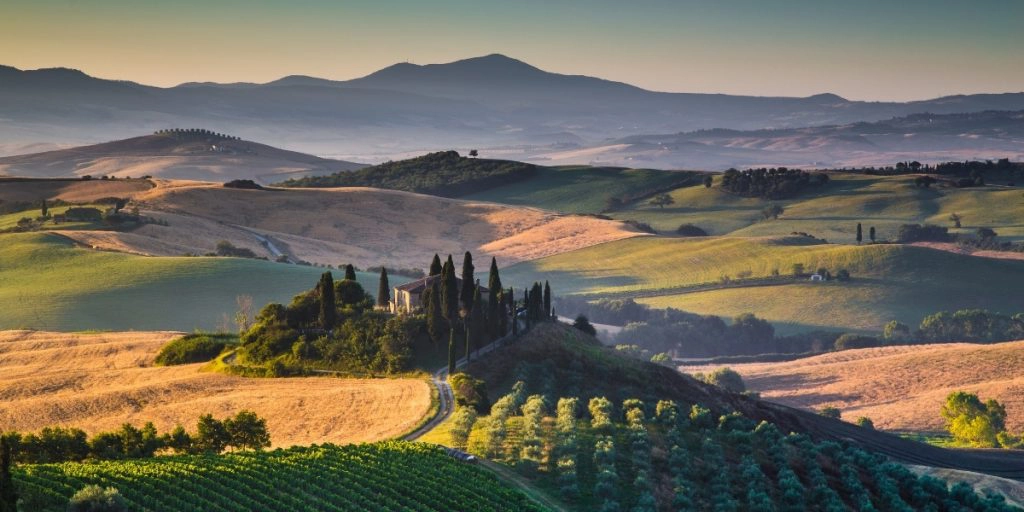 Italy Travel Resources
Getting There
Fly into one of 9 international airports, with Rome and Milan serving the most routes.
Driving
Drive from Europe or the UK into Italy or hire a car in the country.
Need a Visa?
Some countries citizens need a visa to visit Italy – find out if you need one here.
Travel Insurance
Cover medical expenses, delays and lost luggage.
Places to Stay
Find hotels, guesthouses, AirBnBs, hostels and homestays.
Tours & Activities
Find city guides, ancient site tours, day trips, sailing and extreme sports.
Essential Travel Products for Your Italy Trip
New On the Blog…