Whatever you need for your motorhome, you'll find it here. Having the right kit can make a huge difference to life on the road, from route planning, to comfort, safety and even being able to cook your favourite meals. From major equipment, to gadgets, accessories and motorhome essentials, we have it covered!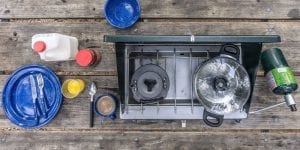 Deciding what to take on your motorhome road trip is hard; it can make or break a holiday. This essential motorhome packing list has all of the top things you need for a motorhome along with a packing list for you to print. Go on, get packing!  
Read More
Subscribe now to get regular tips & info about exciting new motorhome & campervan gadgets & accessories direct to your inbox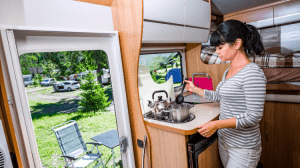 Microwave ovens are essential bits of kitchen equipment for most of us and it's no different when we travel in our home from home. If you're looking to retro-fit or carry a microwave in your motorhome or campervan, we've got all the information you need to make the right choice.
Read More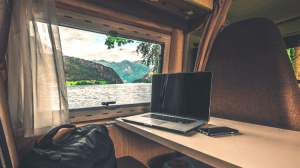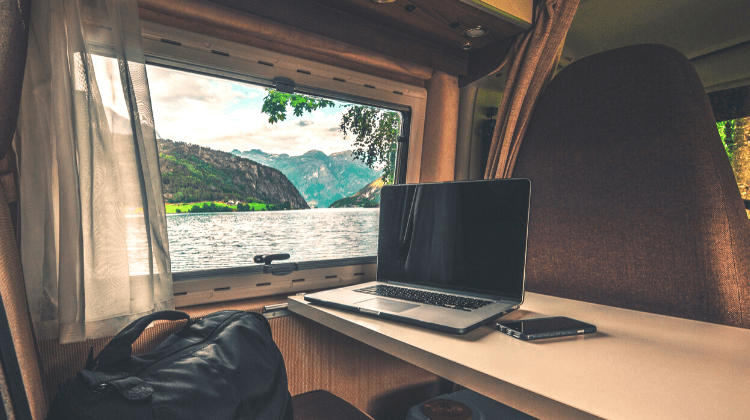 Wifi and internet access in life has become essential. Living in a motorhome is no different – researching, blogging, social media, keeping in touch and even smart motorhome connectivity means wifi and internet is critical. If you're wondering how to get internet in a motorhome, this easy and definitive guide to getting internet and wifi in your motorhome is for you.
Read More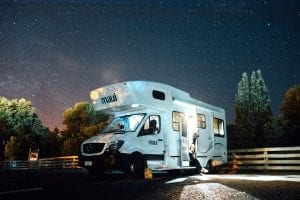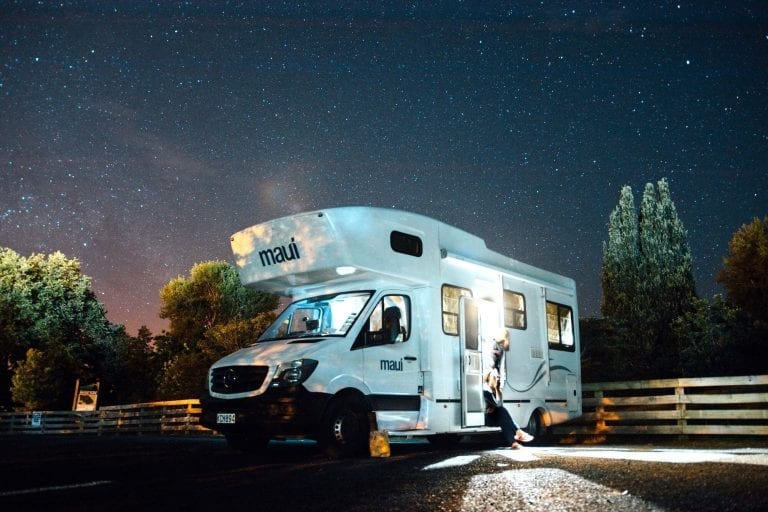 Are you confused about motorhome electrics? How do motorhomes work? What is the difference between mains electricity and batteries? What does a solar panel and inverter do and do I need a generator? And how do I get power without EHU? Don't be confused, this easy guide to your motorhome electrical systems explains it all.
Read More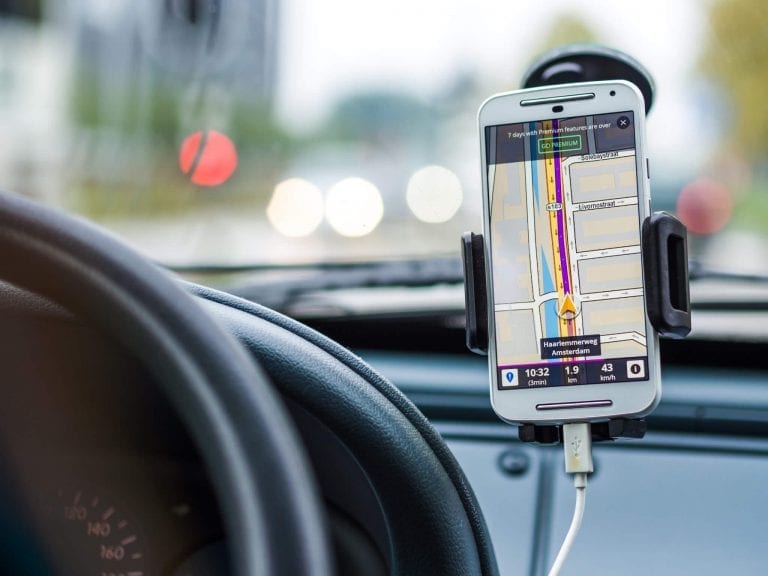 If you've already decided not to have a sat nav in your motorhome and prefer to use a navigation app with a phone tablet or via a media centre, then you're in the right place!  Here we will explore all the best motorhome navigation apps on the market today, look at their pros and cons and highlight what you need to know about motorhome navigation apps.
Read More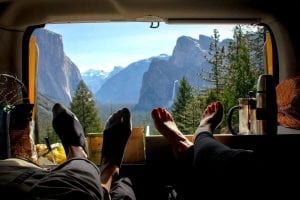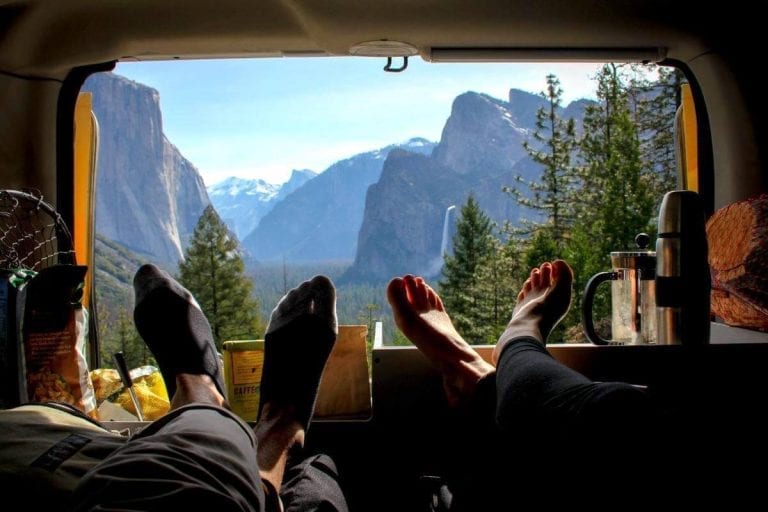 If you love motorhoming then you'll know that having the right kit makes all the difference. Check out our pick of the best and most useful motorhome gadgets tried and tested by us over 18 months of full-time motorhome life.
Read More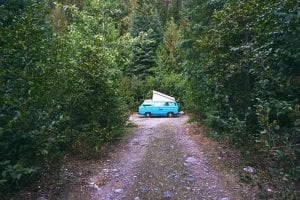 Do you have a bad smell in your motorhome? How do you prevent condensation and damp? We're here to help with this comprehensive guide to motorhome odours.
Read More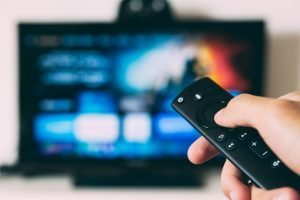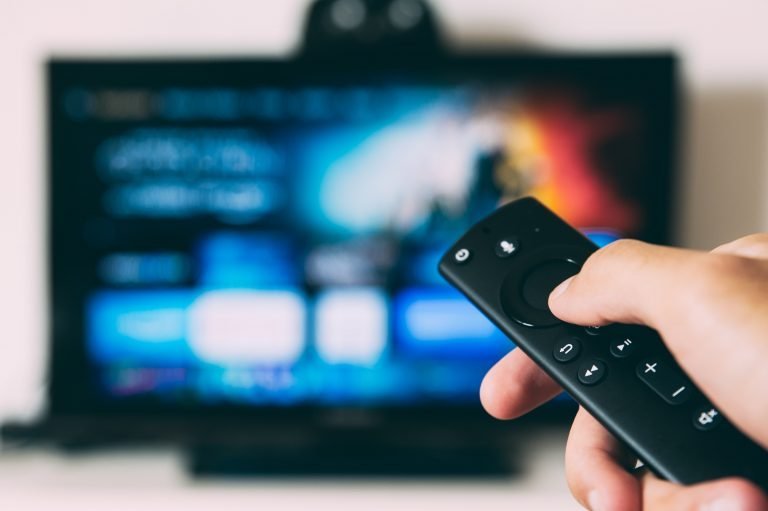 Whether you holiday or full-time, tv in your motorhome is probably a necessity. You may not watch much, but when it's raining or you fancy a duvet day, being able to curl up with a great film is one of life's pleasures. Our guide has all the information you need on how to get tv in a motorhome.
Read More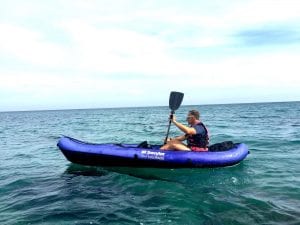 We love being on the water, an important part of travelling and motorhome life for us is finding places to kayak, SUP and wild swim. This is our review of the Sevylor Colorado inflatable kayak we purchased and have paddled in fast flowing rivers with white water, slow rivers, coastal and open sea.
Read More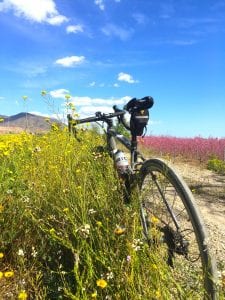 If you're heading off on a motorhome tour, you may want another means of transport to get about once you're pitched up.   What is the best bike for your motorhome and needs?  Find out all the information you need to choose the best bike for your motorhome here.
Read More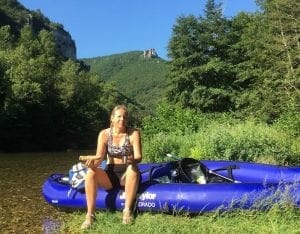 If you like a bit of adventure and love being on the water, then an inflatable kayak is for you.  If you're an inflatable kayak beginner you'll find advice on the best inflatable kayak, tips on planning your inflatable kayak paddle safely and how to manage the logistics of using an inflatable kayak.  
Read More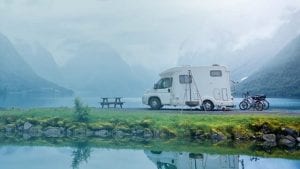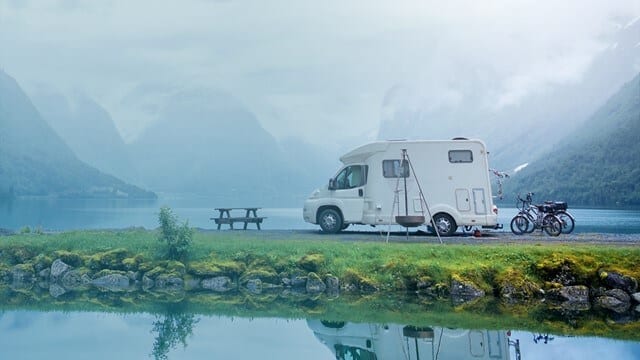 The motorhome equipment & options available to you when you buy a new or second-hand motorhome can be bewildering.  Just like choosing your motorhome, what equipment you need/choose will be determined by how you're going to use your motorhome.  Full-timers will probably want heating and a full bathroom set-up…if you're spending 2 – 4 weeks a year on holiday, you may want to spend the money on something else!
Read More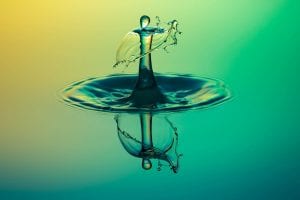 In a motorhome, there's no plumbing to take everything away, or fill everything up again. Your motorhome toilet, waste and water has to be managed on an almost daily basis. This easy guide to motorhome toilets, waste and water systems will explain how it all works.
Read More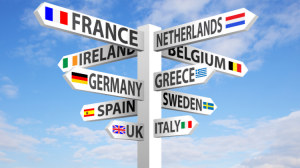 The writing on the Brexit wall is becoming clearer and the reality is that come January 2021, motorhome travel in Europe will be inexorably changed. Find out what taking a motorhome to Europe after Brexit will look like and how you can still travel long term on the continent. 
Read More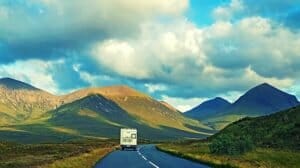 This iconic Scottish motorhome road trip is a 516 mile route around the spectacular north coast of Scotland, which starts and ends in Inverness. Passing through remote and wild landscapes, the North Coast 500 route delivers dramatic roads with spectacular views and is one of the must do motorhome routes in the UK.  
Read More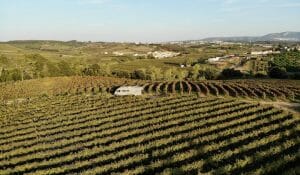 What better way is there to discover a country than meeting the locals, exploring the landscape and enjoying delicious local produce made with tradition and love? Enter Portugal EasyCamp…
Read More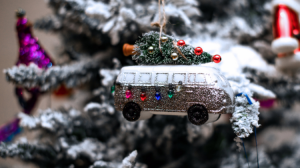 Whether you're planning to spend Christmas in your motorhome because it's your happy place or you live there every day, we've got lots of tips and ideas to make it the best motorhome or camper van Christmas possible!
Read More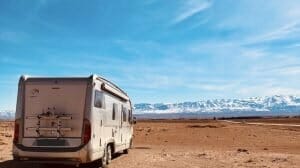 Back in May 2020, we reached a milestone – we had been travelling Europe in a motorhome full time for two years! These are our thoughts, musings and lessons learned in our second year of full time motorhome life.
Read More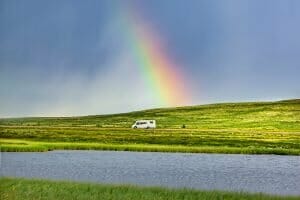 Are you planning a tour of Europe in your motorhome or camper van? Find out about the cost of travelling Europe in a motorhome or campervan and whether you need a pot of gold at the end of the rainbow to finance your trip.
Read More