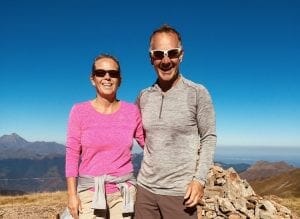 Hi there! 
We are Phil and Izzy. We've been adventuring and road tripping all our lives, covering over 30,000 miles in 28 countries.  Two years ago, we quit work, sold our home and have been travelling and living on the road full-time ever since.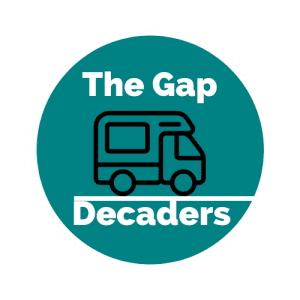 The Gap Decaders blog is for people who love motorhoming and road trip travel. If you like a bit of adventure as well, then you're in the right place!
We share information about destinations, travel tips, road trip itineraries and practical motorhome advice and stories from our life on the road.  
You can keep up to date with us and join our community by subscribing, following us on social media or joining our Facebook group…whichever works for you is great with us! 
Phil is practical with bags of common sense and a real can-do attitude.  He's happiest when kite-surfing and making new friends (he's Irish!).
Izzy is a multi-tasker and works well under pressure.  She adores reading, learning new things and eating chocolate (or maybe drinking a glass of red!). 
We are both passionate about motorhoming, camping, being active outdoors and having adventures; it's in our DNA!
How did we get here? We spent years in the rat-race, pursuing careers and financial stability.  We travelled and renovated properties in our spare time whilst dreaming of a different way of life.  In 2018, we made that dream a reality.  We sold our house, quit our jobs and bought a motorhome to road trip Europe. 
Travel has always been a big part of our lives together, from motorhoming in Europe and the States, to life under canvas on family holidays and motorbike touring across Europe.  We have tried lots of of travel styles in between, but always come back to being on the road, our absolute favourite way to travel.
Drop us a line, we love to hear your stories, adventures, questions, comments and thoughts.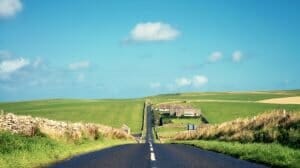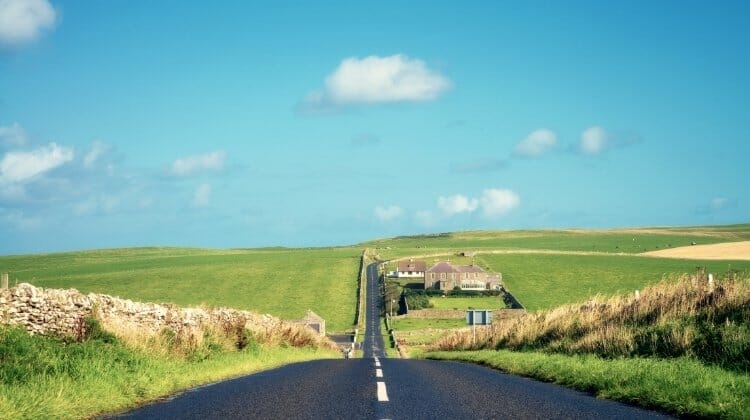 If you want to escape day to day life, explore new destinations and enjoy travel freedom, then take a road trip. And where better than in the glorious isles of the United Kingdom, where landscapes vary from the gentle to the dramatic, and roads thread through the patchwork countryside between quaint villages and historic towns? If you've got wheels, we've got the best UK road trip ideas for you!
Read More