Welcome!  This page is for excited but daunted motorhome newbies and it's where you'll find all the tips, tricks and hacks we have learnt in a life-time of camping and motorhome travel. We've made our fair share of mistakes along the way and often had to learn the hard way…we want to help you avoid that!  Enjoy being a motorhomer, it really is a wonderful way of life!
If you want all our beginner resources (and a few extras just for you) in one place, take a look at our ebook 'A Complete Guide for Motorhome Beginners'. This book brings all our learning into one easy to read, downloadable volume which you can take with your wherever you go.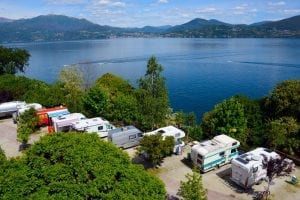 So, you've decided to buy a motorhome…great decision! You've joined a growing family of people who love the freedom of motorhoming. The ability to get away spontaneously and change your mind half way there to go somewhere else is priceless.  
Read More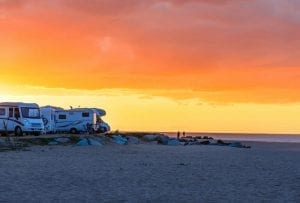 Choosing a motorhome or campervan is one of the biggest buying decisions you'll ever make and high on lots of people's bucket list. Read our buyers guide to make sure that when you choose a motorhome or van, it's the perfect motorhome for you!
Read More
Sign up for our six day beginners email series where we share all of our top tips to get you started!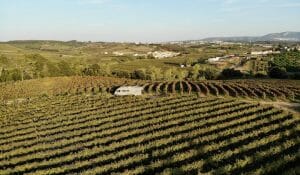 What better way is there to discover a country than meeting the locals, exploring the landscape and enjoying delicious local produce made with tradition and love? Enter Portugal EasyCamp…
Read More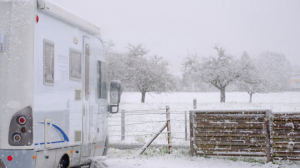 Travelling and living in a motorhome in winter can be really special – think a cosy van, snuggly blanket and hot chocolate from your whistling kettle, along with clear crisp winter sun days and blissfully quiet campsites. To really enjoy winter in a motorhome, your van and gear need to be properly prepared. We'll show you how!
Read More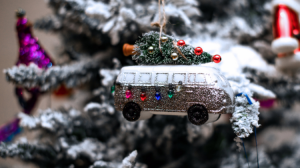 Whether you're planning to spend Christmas in your motorhome because it's your happy place or you live there every day, we've got lots of tips and ideas to make it the best motorhome or camper van Christmas possible!
Read More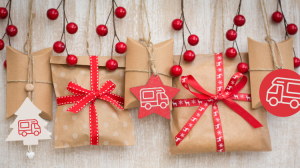 Our specially chosen and unique motorhome gift ideas are perfect for motorhome lovers to make them smile on their birthday, at Christmas or whenever you just feel like showing the love!
Read More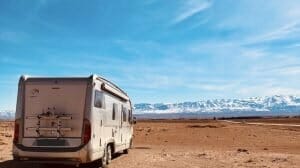 Back in May 2020, we reached a milestone – we had been travelling Europe in a motorhome full time for two years! These are our thoughts, musings and lessons learned in our second year of full time motorhome life.
Read More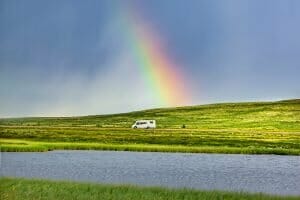 Are you planning a tour of Europe in your motorhome or camper van? Find out about the cost of travelling Europe in a motorhome or campervan and whether you need a pot of gold at the end of the rainbow to finance your trip.
Read More