This post may contain affiliate links, from which we earn an income.
Are you planning a long trip to Europe? Having reliable data is important when you're traveling but most American and UK service providers will not cover your long-term data needs in Europe without expensive extra charges and punitive fair usage policies to limit your online activity.
Whether you're looking to keep in touch with family, post those iconic images to your socials, or work on the road, we've got all the information you need about SIM card options for European travel, to keep the data flowing and your costs down.
We've spent over five years in Europe, covering many thousands of miles through almost all of Europe's countries, and blogging and vlogging as we go. In this guide to the best SIM cards in Europe, we're sharing what we know about the different ways of data roaming in Europe and the best EU SIM cards for long-term travel and digital nomads.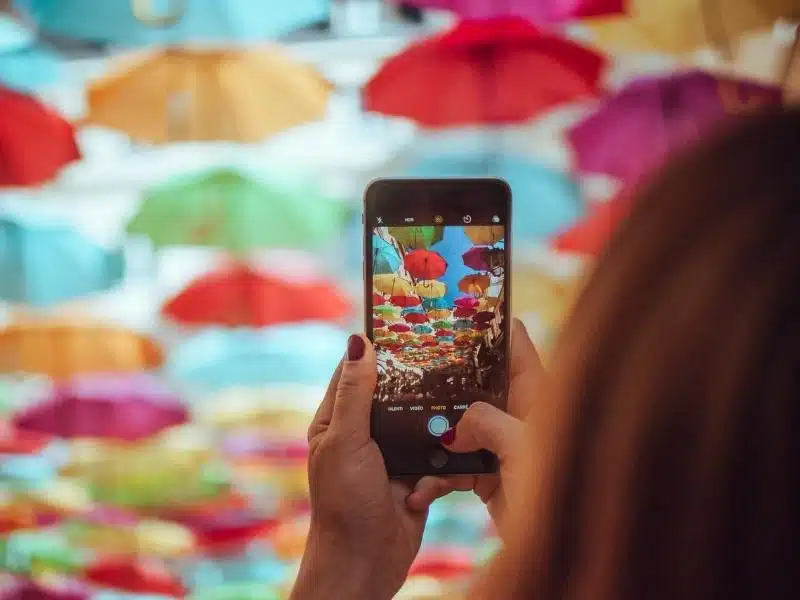 Frequently Asked Questions
Do I even need an EU SIM card?
Most European hotels, cafés, and restaurants have pretty good WiFi services, so you may be wondering why you even need a SIM card for travel in Europe.
If you're always on the go, using public transport or driving, and hopping between cities and attractions, then a travel SIM card is invaluable. The convenience of being able to check your bank balance, use your mobile phone for Google Maps or to translate, order an Uber, book a hotel, or even call for roadside assistance, just makes life on the road a little bit easier.
Also, public networks in accommodation, shopping malls, and eateries do not offer secure internet access. If you need to manage personal banking, send emails, or do anything other than browsing and streaming, you'll be vulnerable using public WiFi unless you have VPN.
RELATED POST: SIM Card Europe Unlimited Data: Best Options for High Usage
Is there a SIM card that works all over Europe?
Yes, there is an eSIM card that works all over Europe, and a couple of Cloud SIM devices too.
First off, lots of providers only offer coverage in the EU – that is the 27 countries that belong to the European Union. They may also include Iceland, Liechtenstein and Norway which are members of the EEA or European Economic Area.
If you wern't already confused enough, those three countries plus Switzerland are also members of the European Free Trade Association or EFTA.
The countries of Albania, Andorra, Belarus, Bosnia and Herzegovina, Bulgaria, Kosovo, Moldova, Monaco, Montenegro, North Macedonia, Romania, Russia, Serbia and Ukraine are geographically European but not members of any EU bodies.
Check carefully with your chosen provider where you want to visit. Many plans only inlcude the 27 EU states and you'll find that your regional plan doesn't work in some of those off-the-beaten-path places, or even Norway and Switzerland!
Is it better to buy a SIM card in Europe?
From a budget perspective, buying a prepaid SIM card in Europe is the best option as it's always going to be more cost effective.
To get the best value for money with your local European SIM card, look for country-specific SIM cards in the first country you visit that allow roaming across the rest of Europe.
You can scroll down for more tips and helpful information on buying a local SIM card.
Which sim is best for digital nomads in Europe?
We think the best and most convinient Europe travel SIM card for remote workers is the Airalo eSIM. Having a regional eSIM is super-convinient and Airalo covers more different countries than any other eSIM provider.
We've been using an Airalo eSIM card across Europe for over six months of this year. We blog and vlog from our overland truck and have used their eSIM for hotspotting to our MacBooks, successfully uploading weekly YouTube videos, hundreds of blog posts and thousands of stories, reels and posts to our social media pretty much without fault.
Get the best deals and your Airalo eSIM here and use code IZZY9131 for US$3 off.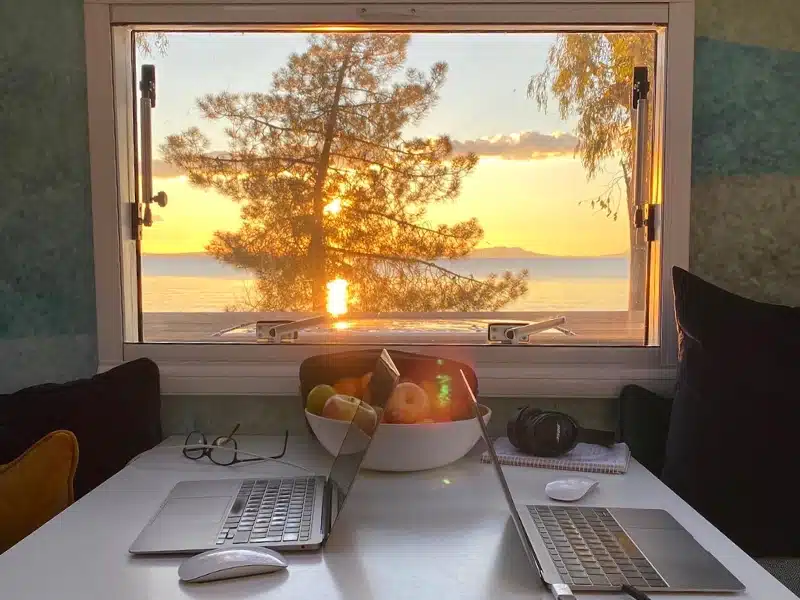 Planning a road trip adventure in Europe? Get inspired with all the best road trips in Europe including maps, itineraries, and ideas about what to see and do on the way.
Using Your Existing Mobile Data Provider in Europe
Virtually all modern smartphones are compatible with Europe's mobile infrastructure and every major US and UK carrier has an international SIM plan that partners with different local carriers in each country, so your phone should work once you step foot onto European soil.
However, EU data plans are really expensive, and most traditional providers will cap the amount of data you can use for international travel, and also limit how long you're allowed to roam before deeming you a permanent traveler and cutting off your EU service.
Good to Know: If you do choose to use your domestic provider's EU data plan, be very careful about monitoring how much data you use or ask your provider to add a spending cap. Some of the plans can be super complicated and if you don't manage your usage, it's easy to find yourself going over and getting an expensive bill.
US Providers
Most providers say that data roaming is "not for extended international use; you must reside in the US and primary usage must occur on our network". Dig a little deeper into the Terms and Conditions and you'll find something like this "If more than 50% of your data usage requires connection to another provider's network for any two billing cycles within any 12 month period, your service may be cut off".
Basically, this means that even if you're using your data allowing in Europe (because your US provider will need to piggyback onto a different network) you may not do so for more than one month in a two month period. Additionally, you must pay around $5-10 a day to use your data on an international plan, or $2 per 1GB off-plan.
UK Providers
All UK providers have introduced extra fees after Brexit and now set data caps on EU roaming, even with unlimited data plans. Many also charge a daily fee, usually £2, for using your data in Europe.
In addition, fair usage policies limit how many days in a rolling period (usually 60 days in a rolling 120 day period) you can use your SIM to roam in Europe, to ensure you're not a permanent traveller.
If you go over your data allowance, you're looking at charges of £3 per gigabyte of data, and you'll be cut off if you exceed the fair usage roaming time period.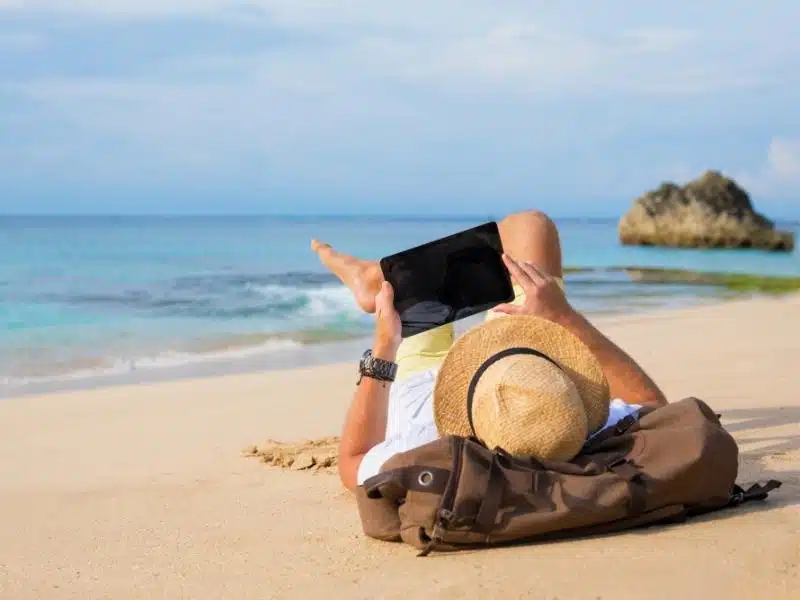 Buying a Local Prepaid SIM Card in Europe
To avoid potential charges and additional fees, we think one of the best options is to buy a local prepaid SIM card plan for Europe. But, this is only if you're staying in one European country for a week or more, or you'll find yourself researching and buying a different SIM card with every new country.
How does it work?
Buying a local SIM card does require you to remove your regular SIM (unless you have a dual SIM phone …lucky you!), and your phone, tablet, mobile device or MiFi must be unlocked. It's easy to use WhatsApp, FaceTime, or Messenger for phone calls home and to send messages.
You will get a new phone number for the country you're in when you buy a local SIM and will be able to make local calls. This is helpful for people who plans to stay in one place for a while, like seasonaires, travel reps or digital nomads planning a longer stay.
Good to Know: If you regularly use 2FA (two-factor authentication), removing your SIM may be inconvenient – I carry an old smartphone which is home to my regular SIM when I'm using a local SIM card, and turn it on when I need to receive a one-time passcode by SMS.
Which provider should I use?
All European countries have their own popular local providers. You will see familiar international brands such as T-Mobile, Vodafone, and Verizon, and EU brands such as Orange, Movistar, and Telefonica.
A little internet research will provide you with all the information about the price, cell coverage, and likely signal strength that you need to make a choice of country-specific mobile phone SIM provider.
How do I buy a local SIM card in Europe?
Although you can buy local SIM cards and data at airports and land borders, we think it's a better option to go to the provider's store with your phone and passport, and the staff will let you know what deals they have, which you're unlikely to get at the airport.
There may be some language barriers, but we manage with a combination of a translation app and bits of common language like English. You'll pay a few euros for a new SIM card and anywhere between €1-3 for 1GB of data. The further west you are in Europe the more expensive the data.
Most telecoms providers now have the added bonus of an app that gives easy access to data usage and top-up options for your prepaid SIM card. It's a good idea to check with the provider whether their app is geo-locked, as it can be almost impossible to get around this, and not being able to top-up online might be an issue for you.
If you can't us an app to recharge, the best place to buy top-up vouchers is at grocery stores, newsagents, petrol stations and kiosks, as well as the providers own stores. To check your data usage, you normally dial a number and get a text back with the information.
Good to Know: In the EU you'll be able to use credit cards to buy SIM cards or data packages, but some providers in European countries outside of the EU may only accept cash.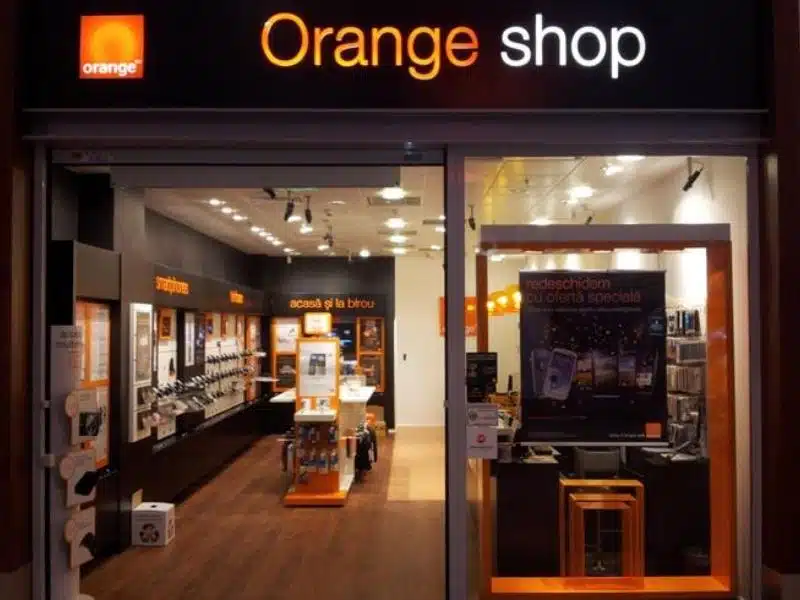 Get our complete guide to planning a road trip, including tips on budgeting, packing, booking, and free downloadable checklists so you never forget anything again!
Using an eSIM in Europe
An eSIM is a virtual data SIM and is a good option if you're travelling between a lot of different European countries over a long period of time, and don't want the hassle of buying a local SIM for each one. The other benefits of eSIMs are multiple;
For many, these virtual SIMs are the most convenient option, but you do have to pay for the convenience, and the per gigabyte cost can be high in comparison to local prices. 1GB of data in Europe with popular eSIM provider Airalo costs £1.75/US$2 if you buy a 50GB pack, in comparison to the European average of £1/US$1.15 for 1GB of top-up data.
Good to Know: Your device needs to be unlocked. e-SIMs don't work with all mobile devices – you can check whether your phone is compatible here.
You also need to have an internet connection when you buy or activate your virtual SIM card, and you may need a second device or be able to use someone else's phone. This is because some providers email you a QR code, which you need to be able to receive and then read on the phone which will use the eSIM.
Some providers now have systems where you can download and activate your eSIM directly in the app, although you still need to be connected to a mobile network to do that!
Holafly
Price: £19 to £87 / US$19 to US$99
Included: There are many different options, from 5 days to 90 days of unlimited data across Europe. There is no tethering or hot-spotting allowed with these EU unlimited data SIM cards, but we still think this is the best SIM card for Europe with unlimited data.
Top-Up: At the end of the unlimited period, just buy another data pack online.
How: Buy online and receive a QR code (so you need a second device or someone with you) to scan, and you're good to go. Use code THEGAPDECADERS to get 5% off your order.
RELATED POST: Holafly eSIM Review: The Best Unlimited eSIM for Travel?
Airalo
Price: £4.30 to £160 / US$5 to US$185
Included: From 1GB to 100GB of data, valid for seven days to 180 days for the largest 100GB data pack. There is no unlimited data option. These eSIMs can be used for tethering and hotspotting.
Top-Up: Add additional data and validity by topping up online. When you top up, your existing validity does not add to the new SIM validity i.e. if you top up two weeks before the end of your time, you'll lose those two weeks, so best to top up as close to the end date as possible …or, just buy another pack.
How: Buy online and receive a QR code (so you need a second device or someone with you) to scan, and you're good to go. Use code IZZY9131 to get US$3 discount on your order.
Good to Know: Airalo covers European countries like Albania and Montenegro, which others don't. If you're visiting a specific country, make sure to check with your chosen eSIM provider that it's covered.
RELATED POST: Airalo Review: The Best eSIM Card for Travel?
Nomad
Price: £8 to £16 / US$9 to US$18
Included: From 1GB to 5GB of data valid for 7 days for the smallest data pack and 30 days for the larger packs. You can use this SIM card Europe to tether and hotspot, and there are top-up options available via the Nomad app.
How: Buy online and receive a QR code (so you need a second device or someone with you) to scan, and you're good to go. Use code IZZY47KJ to get US$3 discount on your order.
RELATED POST: Nomad eSIM: The Best eSIM for Europe?
Yesim
Price: £7 to £29 / US$8 to US$33
Included: From 3GB to 20GB of data, valid from 7 to 30 days. You can use this Europe travel eSIM to tether and hotspot. Also included is a VPN (only if using an iPhone)
Top-Up: At the end of the unlimited period, just buy another pack in the app for your existing eSIM.
How: Buy online and add automatically, no need for a QR code of second device, but you do need internet. Use code Gap24 to get €3 dicsount.
RELATED POST: Yesim Review: The Best eSIM Option for Europe?
BreatheSIM
Price: £1 to £54 / US$1.50 to US$75
Included: From 1GB to 20GB of data, with all but the smallest two packs valid for 30 days. You can use this Europe travel eSIM to tether and hotspot.
Top-Up: At the end of the unlimited period, just buy another data pack online.
How: Buy online and make some changes to your settings (explained very clearly on their website) and the eSIM will activate automatically once you connect to a network in a country covered by the bundle.
ETravelSIM
Price: £4 to £56 / US$4.50 to US$65
Included: From 1GB to 50GB of data valid for 30 days, and four unlimited eSIMs valid for 5, 7, 14, or 30 days. You can use the fixed data eSIMs to tether and hotspot, but the unlimited data plans do not allow this.
There is also a fair usage policy for the unlimited plans which say "Our eSIM plan provides unlimited data throughout the agreed-upon duration. However, the network provider may exercise their prerogative to implement a Fair Usage Policy to ensure optimal network performance for all users."
Top-Up: At the end of the unlimited period, just buy another data pack online.
How: Buy online and receive a QR code (so you need a second device or someone with you) to scan, and you're good to go.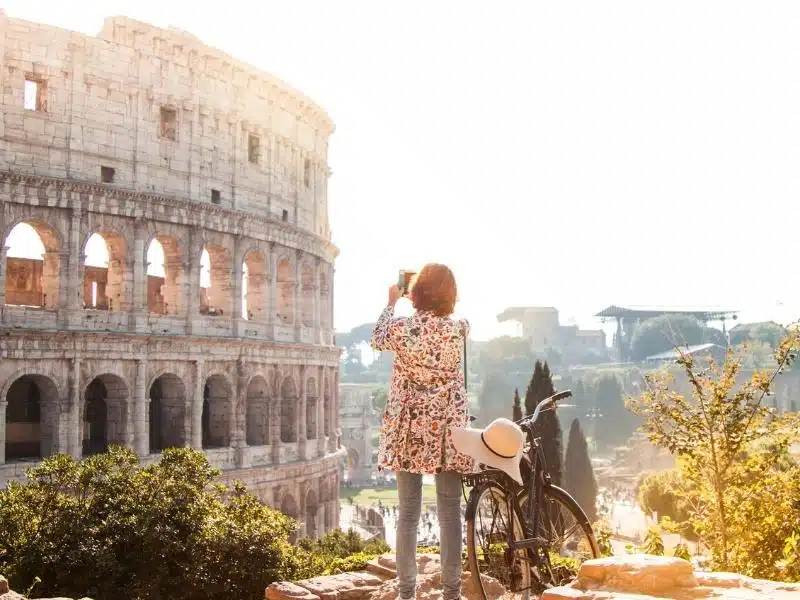 Order a Physical SIM Card Online
If you like to be organized and want to pop that travel SIM card for Europe into place as soon as you arrive on your European adventure, then ordering a physical SIM online for delivery to your home or workplace is the ideal choice. Other reasons to buy a physical SIM card online include:
The only downside to this type of SIM is that unless you have a dual SIM phone, you need to replace your usual provider's SIM card. Some domestic mobile operators allow you to port your number, but if you don't want that inconvenience, you could forward calling or use a service like WhatsApp for calls and messaging.
Good to Know: Remember that you need an unlocked phone to use a replacement physical SIM.
Popit Mobile
Price: £13 to £25 / US$15 to US$30
Included: From 10GB to 100GB data on a rolling 30 day contract, which can be cancelled at any time. Roaming is capped to six months at a time before you have to use your SIM in the UK for two weeks.
Top-Up: Add additional data by topping up online.
How: Buy online, receive in the post, and activate on the Popit website, and you're good to go.
Good to Know: The SIM card can only be posted to a UK address, but the good news is there is no requirement for you to be a UK resident. This could work well if you're visiting the UK as part of a wider trip, or have someone in the UK who could post the SIM to you.
Tiekom
Price: €43.90 / £38 / UD$47
Included: This Spanish-based company offers a data-only SIM loaded with 400 GB of data on a monthly rolling contract in Spain. 200GB of your 400GB can be used every month for roaming in the rest of the EU. This is one of the best European SIM cards for travelers who need a lot of data over a long period of time.
Top-Up: No top-ups are available, once you're out of data you need to wait for the new 30 day period to start.
How: Contact Tiekom and organise your contract and delivery.
Good to Know: Tiekom is super helpful and will deliver your SIM across Europe to pretty much any address. This is a great option if you're a digital nomad looking for lots of data.
SimCorner
Price: £15 to £52 / US$21 to US$58
Included: 8GB to 140GB valid for between 28 and 60 days. Some SIM cards include calls and SMS texts.
Top-Up: No top-ups are available, just buy a couple of SIMs if you need more time or data.
How: Buy online, receive in the post and the SIM activates when you place it into your phone or MiFi device.
Good to Know: SimCorner has online stores in the USA, United Kingdom, Canada, Europe, and New Zealand, and will also ship to Hong Kong, Japan, Malaysia, Singapore, Thailand, and South Korea.
Other Providers
It's becoming harder to find a physical prepaid SIM card for Europe that can be sent to your home address before you travel. Popular providers like Orange Holiday Europe, SimOptions, Bouygues Telecom, and Simify have now moved to providing eSIMs only.
Good to Know: The availability of 5G across the European Union depends very much on location, and some providers will charge more for SIM cards with 5G capability, which you may not need or even be able to access.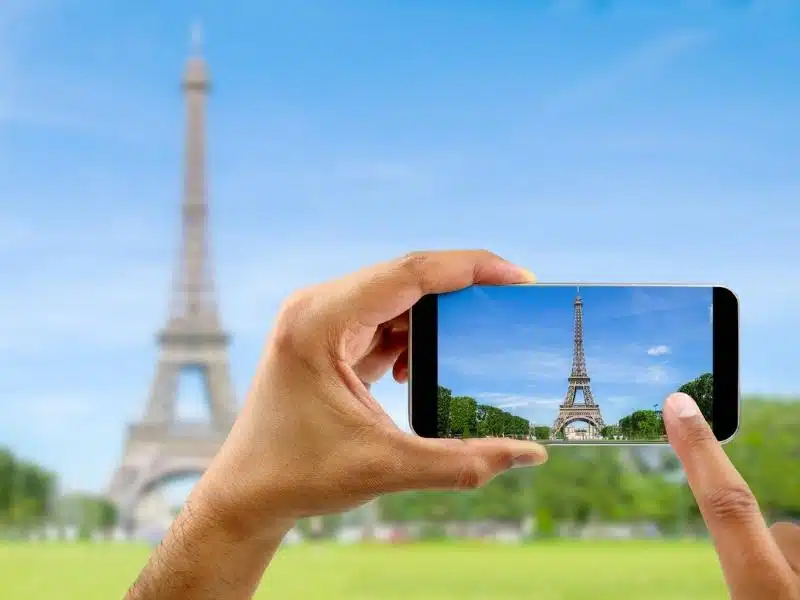 Portable WiFi Devices for Europe
A portable WiFi device or portable hotspot means you can keep your number, and tether or hotspot to the device, wherever you are. Pocket WiFi devices like these operate like a router at home, meaning more than one device can be connected simultaneously.
One of the main advantages of a portable device is that instead of connecting to your internet service provider, these data services use cloud SIM technology, meaning you don't need to buy a SIM card because it's already included.
ConnectPls
ConnectPls allows you to connect your cell phone, tablet, and laptop to fast and secure portable WiFi with cloud SIM technology across the whole of Europe. In fact, you can connect up to ten devices, so this Europe internet solution is ideal for couples and families, or those looking to create a WiFi network in a motorhome or campervan.
We have been using and recommend ConnectPls for cloud SIM connectivity in the UK and Europe. You can choose from unlimited data packs to just single days, depending on your needs. The device is no larger than a slimline smartphone, can be charged easily with a USB, and can be delivered within a few days of ordering.
The device is included in the plan price and can be delivered anywhere in the world. From £99/US$110 a month for unlimited global data, this is perfect for heavy users.
Use the code 'thegapdecaders' at checkout to get 50% off in the first month!

GlocalMe
GlocalMe devices usually come pre-loaded with a few GB of data, and then you can buy more data via their app or online. GlocalMe offers a variety of packs from one-day passes for £3.60/US$4, to an 8GB 30-day pack for £40/US$45.
Just register your device online or in the app and purchase data packs for immediate mobile internet connectivity.
Looking for more travel gear? Check out these top posts…
Are you traveling to Europe and thinking about buying a Yesim eSIM so you can stay connected? In this Yesim eSIM review and guide, we'll answer all your frequently asked questions, look at using a Yesim eSIM in Europe, and share our honest review of the Yesim eSIM based on our own experiences.
Love it? Pin it!