This post may contain affiliate links, from which we earn an income.
Are you a motorhomer, van lifer or overlander?
And does it really matter? We've recently made a decision to change our van for something a bit different, which has made us think about how we describe ourselves and our lifestyle.
Having lived full-time in a motorhome for three years, we consider ourselves motorhomers. But, with the change of vehicle comes a whole new perspective, and a recognition that whether we consider ourselves motorhomers, campervanners, caravanners or overlanders, it's all essentially the same thing!
We are all drawn to the freedom of the road, the excitement of seeing new places and meeting new friends on the way. The ability to get up, change plans and go with the flow keeps us loving life on the road, whatever our means of transport.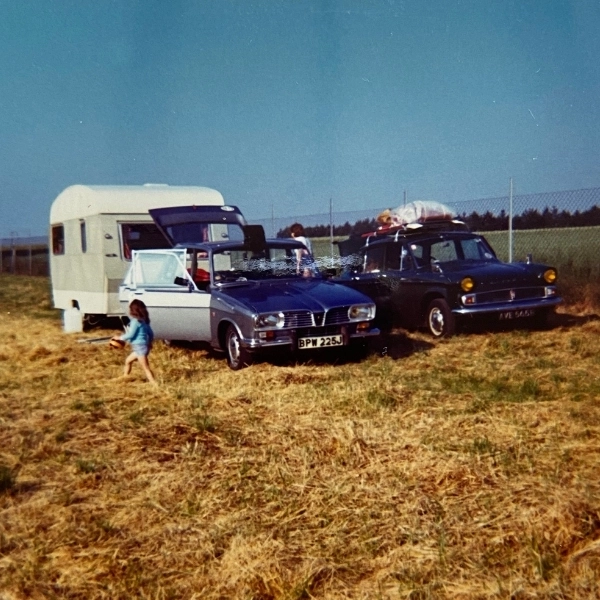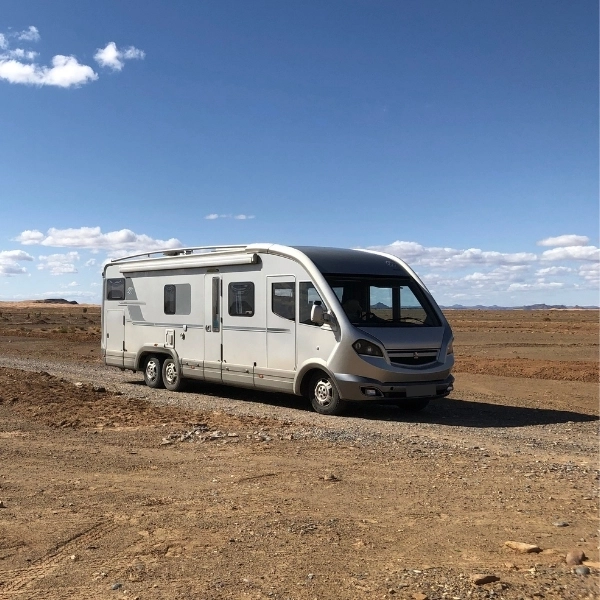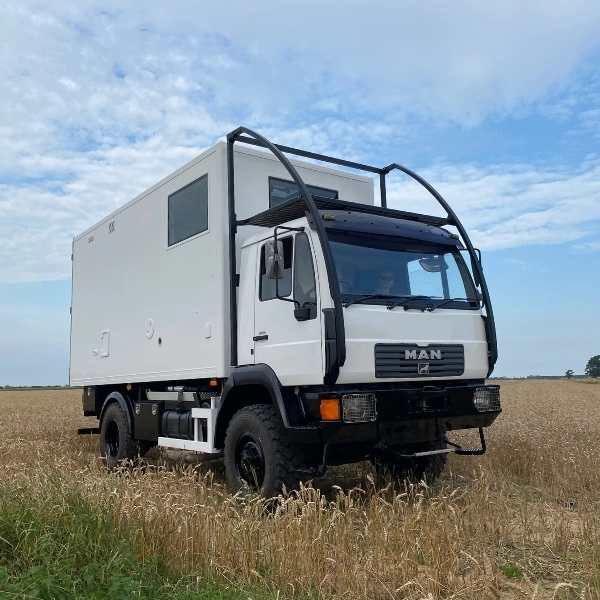 Why the Change?
After years of campervans and then motorhomes, the last three spent living in a motorhome in Europe, we started to find that we couldn't quite get where we wanted to go in our large nine metre tag axle.
We love to wild camp and some of the best spots were hard to reach. We also have a yearning to travel outside of Europe – the two things sort of coincided and we started to wonder how we could achieve both aims.
We love the van we are leaving. It has masses of storage, carries a scooter in the garage and has behaved perfectly during the time we've owned it. Coming up for 14 years young, our Knaus is a trusted German brand, built to last. It has everything we need and more – in a way, the 'and more' is the problem. It's become too large for our needs.
We thought about a campervan, but after spending an afternoon in several, we remembered why we bought a motorhome to full-time in – for us a campervan is just not big enough.
But what fits the brief that's not a motorhome, nor a campervan? An expedition truck, that's what!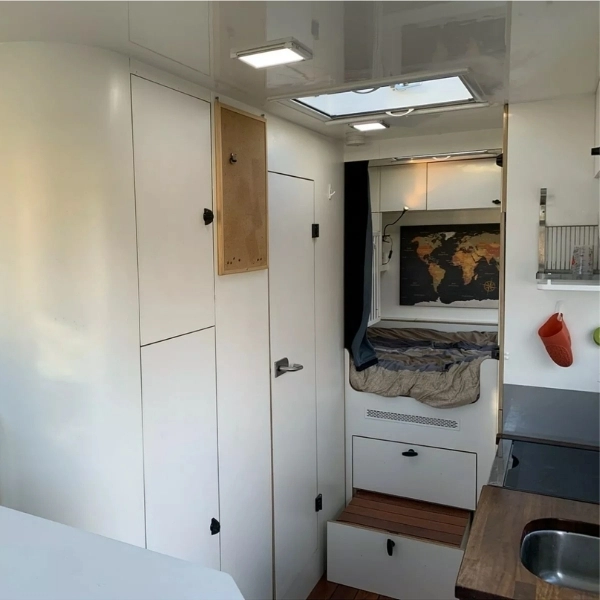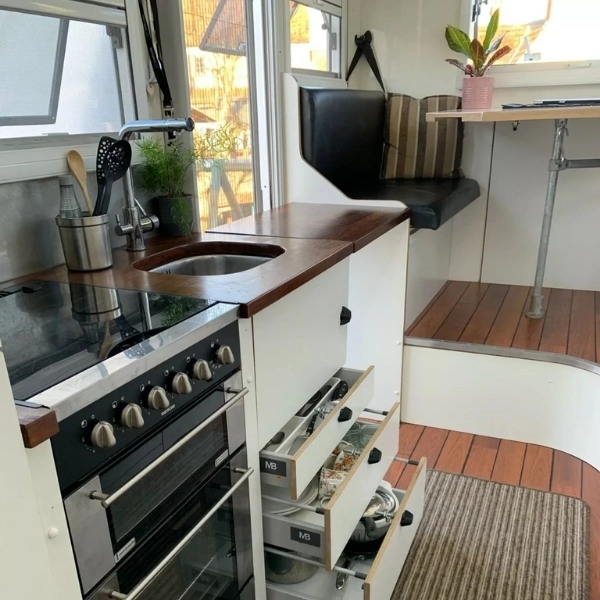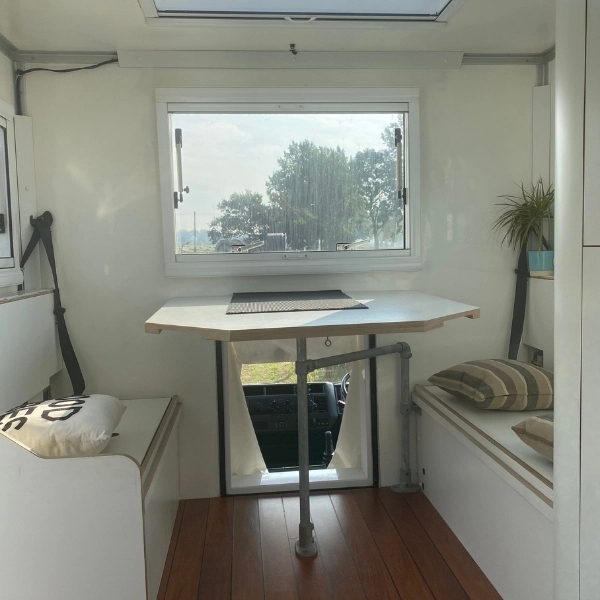 Fitting Out
Having bought the truck, we're currently in the process of making some changes so that we are as comfortable in this vehicle as we have been in the last.
The truck was first converted in 2011 and had a full overhaul a few years ago. The body and systems are all sound and we could drive off into the sunset tomorrow! The two things we have to have are cab air conditioning and a grey waste tank, so we thought we'd just go the whole hog and get everything we wanted done before we hit the road again.
Reupholstering of bench seats
Fitting out cupboards with internal drawers
Adding a grey waste tank
Adding belt driven air conditioning – probably the biggest and most expensive job
Changing the kitchen worktop
Re-fabricating external stairs as currently they require bolting together at each use
Fitting a SOG system to the toilet
Removing the spare wheel to under the chassis and modifying the existing motorbike rack
Adding an electric winch
Modifying the emergency escape hatch to the cab and changing the table leg
Adding a solar powered wireless reversing camera
Adding a drinking water filter
Finding somewhere to fit a TV – possibly the biggest challenge!
Future upgrades may well include lithium batteries and a composting toilet (Phil is very pro, I'm not really sure!).
Vehicle Comparisons
Item
Engine
Mileage / Year
V5 Classification
Dimensions
Weight
Fresh & Waste Water
Toilet
Batteries
Solar & Inverter
Heating & Hot Water
Bed Layout
Motorhome
Fiat Ducato 3l
45,000 / 2007
Motor Caravan
9m long / 3.1m high
5 tonnes
100l / 80l
Thetford Cassette 17l
210ah
120w / 2000w
Alde 3010 gas & electric
Twin singles with infill
Truck
Man LE2000 4×4
44,000 / 2001
Motor Caravan
7.5m long / 3.9m high
8.4 tonnes
370l / 60l
Thetford Cassette 19l
430ah
600w / permanent 1600w
Hurricane diesel
Transverse king
So actually, we've gone bigger in weight but smaller in size and with a good dose of versatility thrown in!
We'll continue to write about amazing destinations, incredible road trips (whatever your vehicle) and provide practical advice and guides, we'll just be doing it from a truck not a motorhome!
Follow us on social media, watch on our new YouTube channel, or subscribe for regular updates as we start the next part of our journey!
Popular posts right now…
Do you want to wild camp in your motorhome? Are you feeling a bit nervous about wild camping for the first time? Then read on for all our top tips and practical advice about how to wild camp in a motorhome and get off the beaten track like an expert!