This post may contain affiliate links, from which we earn an income.
Travelling Europe in a Motorhome After Brexit
Brexit is done and dusted and there is an agreement in place, and since January 2021, motorhome travel in Europe has inexorably changed.
An historic deal was agreed between the UK and EU on Christmas Eve 2020, avoiding a no-deal Brexit. This means that most aspects of travel documentation remain relatively simple.
Find out what taking a motorhome to Europe after Brexit looks like in this new era, and how you can still travel long term on the continent, plus how travel in a motorhome after Brexit will change.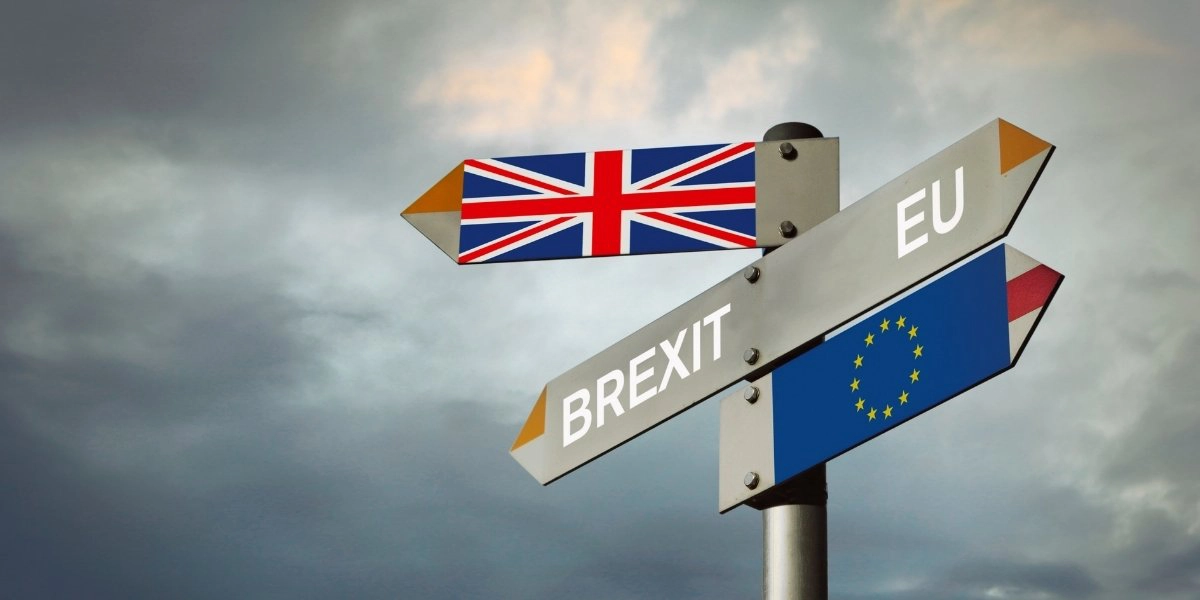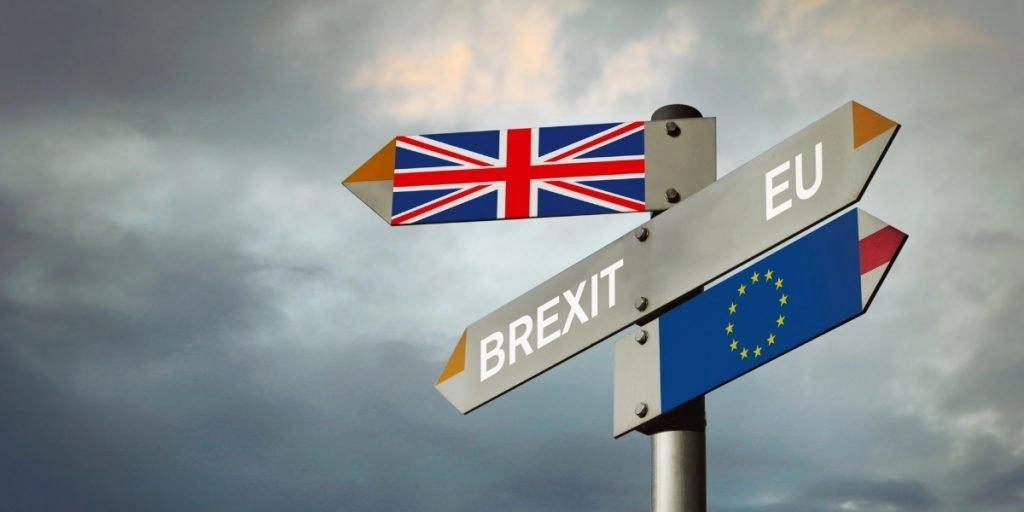 What is a 'Third' Country?
The EU defines a third country as 'a country that is not a member of the European Union as well as a country or territory whose citizens do not enjoy the European Union right to free movement'.
What is the Schengen Area?
The Schengen Area is a zone where 26 European countries, through the Schengen Agreement, abolished their internal borders and allow the free and unrestricted movement of people.
The UK did not sign up to the Schengen Agreement in 1985, but through its' membership of the European Union, UK citizens have enjoyed the right to freedom of movement throughout the EU.
How Does That Affect Motorhome Travel in Europe?
Many of us have become used to spending the entire winter in southern Europe, chasing the sun or living in our motorhomes on a favourite site. A motorhome road trip of six months or more was not unusual, with some motorhomers choosing to travel and live in their motorhomes permanently in the EU.
But from 1st January 2021, UK citizens will only be able to stay for 90 days in every 180 days in the Schengen Area.
The 90 in 180 day rule works on a rolling basis and it can be difficult to work out whether you are within the rules or not, especially if you have visited the Schengen area on several occasions in the preceding 180 days.
Remember also that the day you depart a Schengen country for a non-Schengen country will be counted as a full day in each, meaning that if you are trying to escape the Schengen zone for 90 days, you will overstay your non-Schengen allowance, which in the vast majority of countries bordering Europe is also 90 days.
The key is to make your travel plans with flexibility and allow spare days in which you can move from country to country without penalty. Use this calculator to check that you are not about to overstay your welcome.
Which Countries Are in the Schengen Area?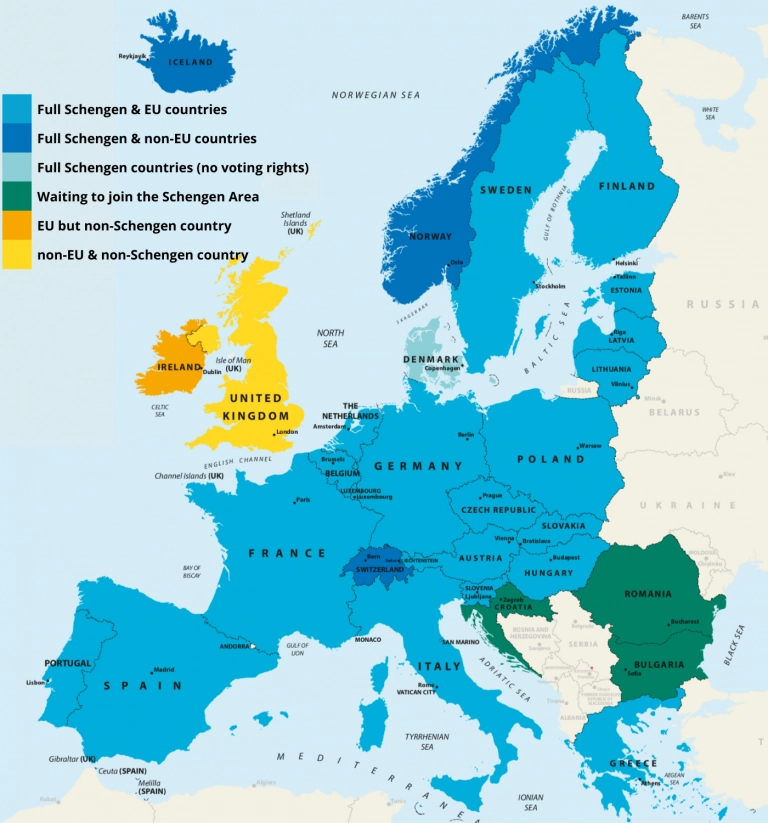 Will I Need a Visa?
Currently, no visa is required for UK citizens to travel to Europe, Iceland, Liechtenstein, Norway and Switzerland, for trips of less than 90 days. In 2025, the EU will introduce the ETIAS (European Travel Information and Authorisation System).
This will be an additional entry requirement for visa-exempt travellers and will most likely include British citizens. Whilst the ETIAS is not a visa, it will involve the traveller registering their details online before travelling, mainly for security purposes.
How Can I Travel Europe Long Term After Brexit?
Head for non-Schengen Countries
This is probably the easiest way to stay on the continent (or beyond) for longer than the 90 days.
Motorhomers can hop across to Morocco from Spain, a boat journey which only takes an hour or so. A popular winter destination with French motorhomers, Morocco is also a stunningly beautiful and interesting country to visit. The per day cost of living is cheap and the country has motorhome camping in most of the places you will want to see.
Turkey is also easily accessible, either by boat from Greece or overland via Bulgaria. Whilst you're in that area, Bulgaria, Cyprus and Romania do not yet belong to the Schengen Area, and could be an option for some of the 90 days you need to spend outside the zone (each allows British travellers to stay visa free for 90 days in any 180 day period).
And let's not forget motorhoming in Ireland, a country easily accessible from both the UK and France.
The European micro-states of Monaco, San Marino, Vatican City and Andorra are not part of the European Union nor the Schengen Agreement. Before you go hot footing it off to see the Pope, Vatican City is clearly out of the equation, as is Monoco as motorhomes and campervans are banned from the tiny principality.
San Marino and Andorra are potential options, but you would need to make very careful records about when you were there and be able to evidence that, as neither have formal border controls, and be sure that small country is a place where you want to spend 90 days.
Van life after Brexit could look something like this;
In reality, your travel plans will probably end up being less flexible and you will need to calculate your 90 day period exactly and make sure you allow enough driving time to get between the Schengen and non-Schengen countries, or store your motorhome in the Schengen and fly out.
But, long-term post Brexit travel will be possible if you're prepared and willing to take the time to research and plan.
A good example is that when you depart Spain for Morocco, it is counted by Spain as a day in the Schengen, but also counted as day one in Morocco. This means that to be out of the Schengen for 90 days you would have to overstay in Morocco (not advised!) or try and get back into the Schengen two days early.
To combat situations like this, leave yourself enough time out of your 90 Schengen days to get back into the bloc and get to another non-Schengen country (relatively easy if you're in Turkey for example) or extend your three month stay in Morocco, which can be done once in the country.
Recommended Reading
Do you want to explore Europe in your motorhome or campervan? There is enough culture, nature and diversity to last a lifetime. Taking a motorhome across Europe seems like an awesome idea, especially with our ultimate guide to help you work it all out!
Morocco is the perfect post-Brexit escape if you're looking to spend three months out of the Schengen area. To enjoy your motorhome or campervan tour, planning and preparation is critical. Read on to find out all you need to know.
Explore Visa Options
It may be possible to get a working holiday visa post Brexit, although this has yet to be confirmed and will depend on the negotiations currently ongoing with individual countries. Working holiday visas are country specific and all countries have differing criteria and rules, which you can find here. Most working holiday visa's allow one to two years travel in a specific country (although some EU countries also extend this to the Schengen Area) and are age limited from 18-35. For the younger van lifers amongst us, it could be an option.
Some EU countries also offer a long stay tourist visa that is usually valid for one year. The criteria can be quite tough – you need to evidence that you can support yourself for the year that you'll be in the country, have medical insurance and you won't have any rights to work. Also, you'll only be able to travel in that one country for the year – it won't give you rights to travel in the Schengen Area.
Spain and France have non-lucrative visa schemes which are a good option for people who want to retire in the country as well as those non-EU citizens want to live in the country but work remotely – perfect for digital nomads! As the name suggests, you need to have the financial means to support yourself and any accompanying family without working. Find out more here.
Many countries offer university courses in English, at a fraction of the price of the equivalent course in the UK. There is a Schengen student visa, but this only covers you for 90 days of study. For longer courses, each country has its own criteria for awarding a student visa, so you would need to decided where you want to study first. Again, such a visa does not usually cover Schengen wide travel.
Find out everything you need to know about SIM cards for long-term travel in Europe, including portable WiFi devices, eSIM cards, local SIM cards and monthly contracts which don't have a data cap!
Become an EU Resident
Now UK is no longer a member of the EU, most EU countries will require you to invest at least €500,000 (Greece and Latvia let you in for a mere €250,000) for your residency permit.
Each countries' criteria of what constitutes residency is different and each country has also made different commitments as to how they will approach residency applications post Brexit and what their requirements will be.
Residency in an EU country does not infer freedom of movement across the Schengen Area outside your country of residence until you become a citizen of that country, which may take many years. But, if you were to travel over a land border occasionally, who would know?
Get an EU Passport
If you have parents or grandparents born in an EU country, then you may be entitled to dual nationality (and therefore a passport) of that country. Similarly, if you were born on the island of Ireland, then you're automatically an Irish citizen and therefore can carry an Irish passport. Holding the passport of an EU member state places you in the same position you were in prior to Brexit, and will give you freedom of movement across the Schengen Area.
Marry an EU Citizen
If you are a UK citizen married to a passport holder of an EU country, then under Article 6(2) of Directive 2004/38/EC, you have the right to a family life and may travel together under the same rules as the passport holder. Effectively, you will be able to travel throughout the Schengen Area as you did prior to Brexit.
We asked the EU Commission to confirm our rights under this directive and received this response;
"According to Article 6(2) of Directive 2004/38/EC non-EU national family members of mobile EU citizens have the right of residence in another Member State for a period of up to three months if they are in possession of a passport and are accompanying or joining an EU citizen, without any limitation to 90 days in a 180-day period. Therefore the Directorate-General for Justice and Consumers considers that Schengen Member States may not refuse entry to its territory to the non-EU national family member accompanying an EU citizen because he has already been in the Schengen area for 3 months and has not left the Schengen area for another 3 months."
Update August 2021 – after spending all of 2021 until late July in Spain, Portugal and France, we were able to cross successfully out of the Schengen area and into the UK, departing from Calais. Phil travelled out of France on his Irish passport and I travelled on my UK passport – there was a bit of questioning at border control but as soon as I showed them the legislation (printed in French) they allowed us to leave with no issues.
What Happens If I Overstay?
It is well known amongst travellers from existing non-members states such that not all countries are scrupulous about checking your passport as you leave. A general rule of thumb seems to be that the further south in Europe you are, the more lax the border control is in terms of looking at your passport, but that doesn't help much if you need to drive back to the UK.
You may get lucky, be able to overstay and not get caught, but this is a very risky strategy when a fine, deportation and being banned from re-entering are the penalties.
What Documentation Do I Need for EU Travel?
From 1st January 2021, the UK Government has confirmed the following;
You must have at least three months remaining on your passport (issued in the past ten years) at your intended date of departure from Europe.
Your passport is valid for travel until expiry in the Republic of Ireland.
You can no longer use the EU/EEA passport lanes.
You may be asked at the border to provide evidence of a return or onward ticket and for you to prove you have enough money for your stay. If you can't provide such evidence, they are within their rights to refuse you entry to the country.
You must have at least 3rd party insurance for your vehicle. Update August 2021 – you no longer require a green card to prove you have vehicle insurance cover when travelling in Europe.
From 28th September 2021, you will have to display a UK sticker on the rear of of your vehicle, instead of a GB sticker, unless you have a new style UK numberplate which displays the Union Jack flag.
Your UK licence allows you to drive in all EU countries. If you only have a paper driving licence or a licence issued in Gibraltar, Guernsey, Jersey or the Isle of Man then you will need an International Driving Permit.
You will require an Animal Health Certificate to take your pet to the EU or Northern Ireland. Your pet must be microchipped and have received a rabies vaccination before the AHC can be issued by a vet.
Your current EHIC card will be valid until it expires. You can then apply for a new card called the UK Global Health Insurance Card (GHIC), which, unlike the EHIC, won't cover you in Switzerland, Norway, Iceland or Liechtenstein. Like EHIC, the new card will cover chronic or existing illnesses and routine maternity care as well as emergencies but any specialised treatment, such as dialysis or cancer treatment, "must be subject to a prior agreement between the insured person and the unit providing the treatment" to ensure the treatment is available. The government's advice, however, still says you should buy travel insurance with healthcare cover before you travel in Europe.
Conclusions
Long-term motorhome touring in Europe after Brexit will still be possible, but you may have to plan a little bit more carefully and jump through a few more hoops to be able to stay and travel across Europe for longer than three months.
We think that the coming changes will open up some of the countries bordering the EU a little but more, encouraging better motorhome facilities for travellers who are keen to stay out of the UK for longer. But, inevitably, insurance and breakdown costs will increase, possibly making the idea of cheap over-winter motorhome road trips a thing of the past.
Are you looking for more motorhome tips and advice? Check out these top post…
Our van life gift guide is full of fun, creative and unique gifts for anyone who loves the van life. Whether you're looking for personlalised campervan gifts, funny campervan gifts or throughtful vanlife gifts for a loved one, you'll find the perfect something here.
Love it? Pin it!