This post may contain affiliate links, from which we earn an income.
How to Take a Mid Life Gap Year
Do you wish you could step off the wheel and find a different way to live your life? Are you stuck in a career rut and need time out to re-assess and re-connect? Or just wondering what else is out there? An adult gap year may be just what you need…
What is an Adult Gap Year?
We couldn't find an actual definition for a grown up gap year, so we wrote our own!
A career break or sabbatical from work, typically for a year. The aim of an adult gap year is to assess, de-stress and re-connect with life at a different pace. Many older people take a gap year to experience something specific, for others it's about exploring whether there may be another way to live life.
The Gap Decaders
Is a Gap Year Right for Me?
Gap years are no longer the preserve of the young; one third of people taking gap years are now over 30 years old. A quick search of Facebook and Twitter will reward you with thousands of posts by mature people taking a so called 'silver' gap year abroad.
Whether you're an empty nester taking a golden gap year or early retirement, or a hot-shot senior executive with a stressful business career, now is the perfect time in your life to have the adventure you've always dreamed of.
Mid life gap years aren't just for the over 50's though. If you're taking a gap year in your 30s or 40's, needing a break from life in the rat race, then you can still head home and resume your career after you take a year off and travel the world.
A gap year for over 60s (or even a pensioner gap year!) means you can take more time, and the chances are you're in a better position than ever to make it happen.
You're never too old to have new experiences, gain skills or revisit a hobby from your younger days. Do you thirst for learning? Want to see new cultures? Are you wondering what life is all about or looking for a different way?
Why not quit your job and take a gap year?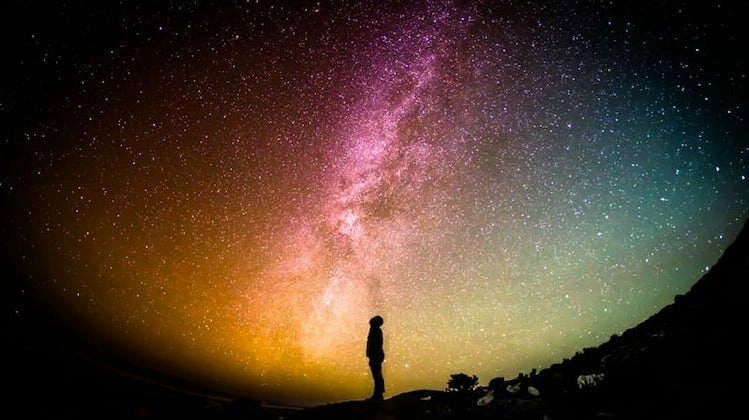 Where Can I Go During My Adult Gap Year?
There are so many places to go on a gap year; the world is your oyster! After years of being chained to a desk, steering wheel or other inanimate work object, it can take some head space to get used to the idea that going anywhere is possible during a career gap year.
What is important to you during this gap year? What gap year experiences are you hoping for? Don't head for Outer Mongolia with a tent and backpack if you like home comforts.
Similarly, if you're desperate for a bit of adventure, then pottering around France for six months probably isn't going to cut it.
Whatever your circumstances or budget, there is a gap year for grown ups out there that's right for you.
What Can I Do in My 50 Plus Gap Year?
Wondering what to do in a gap year? What do you want to do?
We think the reasons people take gap years in later life fall into three broad categories, this will inevitably dictate what you choose to do on your grown up gap year.
I just need a break from work for a while…
If you need to de-stress and put your phone and email away for a bit, then taking a gap year from work is for you. Consider the following;
Once-in-a-lifetime, bucket list type travel experience – this could be a round the world cruise or a trip to a remote place like Patagonia or Antarctica; somewhere that might take a bit of time to get to and you'll only do once in your lifetime.
Become a campsite warden for a summer season – if you enjoy being outdoors and meeting people, then this may be for you. You'll get paid and your accommodation costs will be covered making this a good option if money is tight. Check out this Facebook Group for a flavour of warden life.
Get educated! Take some classes in whatever interests you or learn a new language in a foreign country.
If it's not a break from work, but a break from your current job that you need, then consider working whilst travelling. There is lots of paid work abroad for over 50's from fruit picking in New Zealand and South Africa, to becoming a digital nomad and working online. Making money on the road has never been easier, whatever you age and finding grown up gap year jobs is simple thanks to the internet.
Become a house sitter or pet sitter. There are thousands of people taking time off from work to travel the world in this way, seeing foreign countries and not needing to pay for accommodation.
Write a book. Clearly you need desire and skill to achieve this, taking a gap year is just a way of finding the time.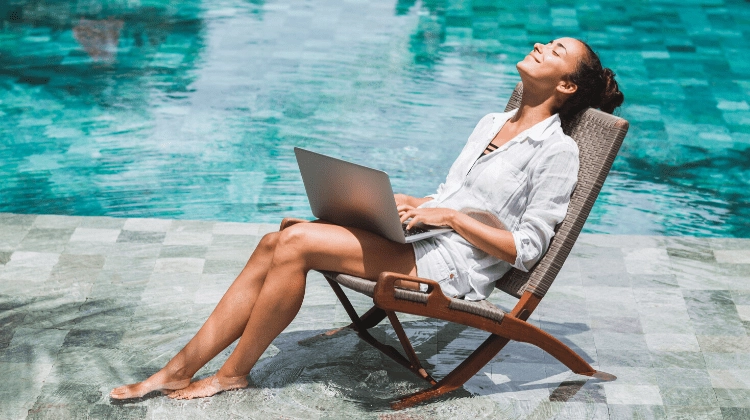 I want to give back a little…
If it's time to stop driving your career and success to help others for a bit, then taking a year off work to volunteer is a great option for a gap year.
GVI tackles critical local and global issues by providing education and training programs around the world. Their gap year for adults programmes range from community development in Sri Lanka to marine conservation in the Seychelles and everything in between.
The Peace Corps offer volunteering opportunities in agriculture, the environment, community economic development, health, education and youth development. Whatever your skill set, it can be put to good use in one of their programmes across the world.
If you have a particular skill or profession, then VSO have internships for retirees which bring inspiration, energy and vital practical skills to secure better healthcare, education and opportunities for poor communities in Africa and Asia.
Teaching English abroad through the TEFL Academy is paid, and if you opt to teach English in India or Asia, you'll certainly be helping people in dire need of education.
Oyster World Wide offer gap year programs for adults, including gap year family travel and can help you with any physical limitations you may have. Whether you're passionate about animals conservation in Costa Rica, or keen to give a helping hand to underprivileged children in Fiji, they have some amazing opportunities whatever your age.
If you're between 25-75 then Raleigh Expedition is an exciting opportunity to work alongside and support young people to become leaders who empower communities to create lasting change.
Workaway is a slightly different deal. It's still volunteering but often working for individuals rather than communities or charities. This means there is more flexibility and the work required is varied and interesting and can be for days, weeks or months. From farm stays to small scale sustainable construction alongside more traditional roles Workaway operates in over 170 countries and excels at connecting travellers and hosts. Find out about Workaway pros and cons here.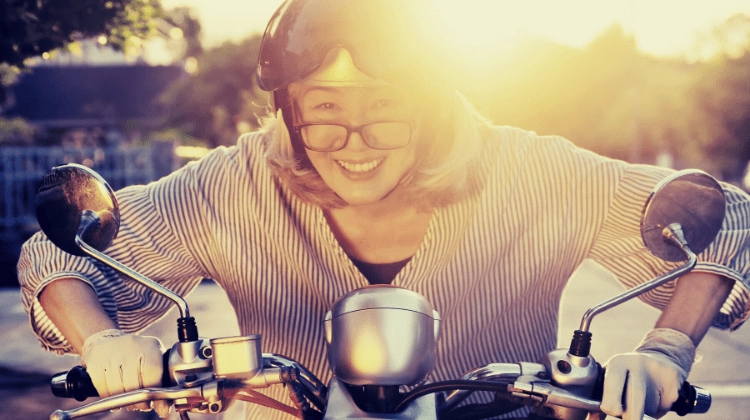 I want full-on adventure…
Now it gets exciting! If you're looking for adventure travel oversees, there are some awesome ways to get your kicks, whether you're taking a gap year at 60 or a gap year at 35!
Sail the world! If you don't have a yacht or the means to buy one, check out Semesters at Sea who operate a programme for lifelong learners.
If you're looking for pedal to the metal action then how about an overland trip? Check out Overland Adventure Tours who have a couple of eight month long trips across Africa and South America.
Join a rally like the Mongol Rally for 10,000 miles of true adventure (and chaos!). This takes some serious planning and sponsorship, but you'll make friends for life and have the most incredible experiences on the way.
How Can I Fund My Adult Gap Year?
If you're lucky, you may have a nest egg built up and have paid off your mortgage. Taking a gap year at 55 may work if you have a UK private pension from which you can take a lump sum to fund early retirement travel.
Consider renting your property for a steady monthly income during your gap year. If you have equity, you may want to sell for a lump sum you can draw on or invest.
Think carefully before you take this step, only you can decide which option is the right one.
You may be able to continue working or freelancing during your gap year as a digital nomad or perhaps you want to share your travel stories and work as a blogger?
Most of the world now has access to 4G at the right price, making working abroad fairly simple with just a laptop for travelling and a phone.
It is always possible to secure temporary manual work and earn as you travel, although often it will be the equivalent of minimum wage in whichever country you're in. If you're happy to sleep in hostels or have a camper van, then this is definitely an option.
As with all questions financial, you should discuss with your Independent Financial Advisor before making any decisions. If you don't have an IFA, you can find one on the Financial Conduct Authority register. With any adventure, it is always advisable to have access to emergency funds should a problem occur.
Don't forget that you'll need comprehensive travel insurance, especially if you're looking for adventure on your year long holiday!
What If I Don't Want to Go Back to Life Before?
Some people spend their gap year assessing their lives and decide they don't want to go back to how things were. After all, there was a compelling reason for you to take a gap year in the first place, right?
For some, this means returning from a gap year but living differently, perhaps more sustainably or minimally than before. For others, a complete change of direction calls, perhaps to a nomadic life or living in another country.
This happened to us; after a year of travelling Europe we decided that we didn't want to return to the UK or the consumerist, work driven life we lived before.
We were happier and healthier after a year on the road than we'd ever been.
The Gap Decaders blog was born and we now work as digital nomads, splitting our time between travelling and living in our motorhome and our off-grid property in the mountains of Spain.
For us, our gap year at 50 really did change our lives.
I'm Still Not Sure Whether a Gap Year is Right for Me
That's understandable, this is a big step to take…a leap of faith. The key here is to research, research and then research some more.
Talk to your family and friends and make a list of pro's and con's. Don't take any major steps that cannot be undone, such as selling your house or quitting your job, until you are certain that you want to make the leap.
Approach your employer and ask for a sabbatical or see if you can transfer, maybe to another country so you can get a feel for living abroad.
Working abroad, but with support from the organisation your work for is a good half way house and may encourage you to take the next step or help you recognise otherwise.
Still wondering how to take a year off and travel the world looking for more gap year ideas for adults? Check out the experiences of others who have shared their stories in The Gap Years Travel Series, you may find just the inspiration you need!
Are you looking for more adult gap year inspiration? Check out these top posts…
Selling up to live in a motorhome or campervan is a HUGE step to take, and even if you've spent a long time thinking about it, making the final decision is tough. Having sold up and quit the rat race to spend years living in a motorhome and travelling Europe, we share the good, the bad and our tips for selling up for a life on the road.
Love it? Pin it!