This post may contain affiliate links, from which we earn an income.
Is Risking Everything to Travel a Good Decision?
It's lunch time. You pull that old tupperware box out from your bag with the warm, unappetising sandwich you made the night before. Ham maybe. Cheese and pickle perhaps. Coronation chicken if you're feeling really adventurous.
You tell yourself tomorrow you'll have a salad, maybe even go to the shop around the corner for lunch. Splurge a little. Why not? But inevitably, with thoughts of saving money and spending more time at your desk you end up with another tepid, taste-bud insulting, pre-made sandwich.
The Perfect Job?
This was me a few years ago. I worked in finance in a corporate office for a reputable company. It was a great job. Good pay, great benefits, progression if you had the motivation (which I did), good staff, nothing to complain about really. In fact, if anything, it should have been my dream job.
Steady hours, a respected position and a solid pension is something I'd spent my whole life working towards. I'd spent my early twenties working in customer service roles in hotels and airports; shift work for little pay. I'd flitted between a myriad of jobs, from raising money for wildlife charities to cheap labour for cleaning companies.
Years of making my way up to manager positions only to be made redundant had taught me the harsh realities of corporate life. So this job I'd fallen into seemed like the best thing that had happened to me. I had a purpose. I had offers of promotion with a team of people working under me at just 26.
So why did I quit?
There Must Be More To Life
It was another day of lukewarm sandwiches at my desk when I scrolled past three words on my phone which caught my eye – WORK IN TRAVEL, they shouted.
I'd been on a few trips; my first solo trip on a G Adventures tour to Vietnam, jetting off with a backpack to New Zealand with my redundancy pay out, meeting inspirational women on a two week trip to Costa Rica.
Travel, which I think you'd agree with me, was eye opening. These trips had been some of the best experiences in my life. But what if it wasn't just a hobby that eventually came to an end, just to return to a cubicle to eat cheap sandwiches?
What if I could travel full time? Be that fun, happy, best version of myself always. Maybe a solid pay check and my "five year plan" mattered less than actually enjoying my life. Before I knew it, I'd hit apply, hoping that I could find a way to make traveling a career.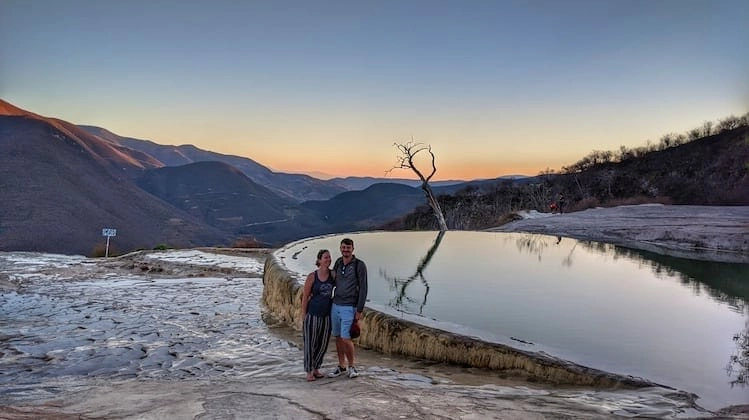 The Reality
What had I done? I'd applied to be a trip driver for an international 18-35's travel company. What that meant in fact was that I'd be driving fifty three people around the windy roads of Europe in a coach. Had I ever driven anything bigger than my VW Polo? No.
But hell, they offered me a job where I could get paid to travel. I took the job. I sold just about everything I had. I quit my sensible career and prepared to full-time travel. Scared the hell out of my family and friends who thought I had gone a bit nuts.
Bus driving tests passed, it was all go and ten weeks of intensive training on some of the craziest roads in Europe (and A LOT more warm ham sandwiches). A couple of weeks later I had an awesome kick *ss job.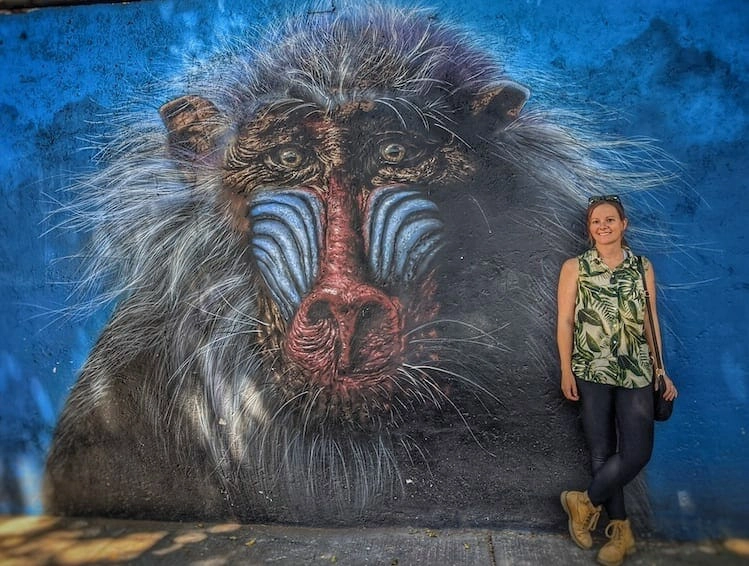 Working in Travel
Three years in, I have met some of the most amazing people on the planet. I've driven around pretty much every major tourist city in Europe and had the opportunity to do some ridiculously awesome things.
Some days I drive for ten hours, starting in the serene mountains of Switzerland and ending in the mad streets of Paris, then clean for a few hours more. Some days I get paid to go paragliding (for research purposes of course) and spend time with travellers from all over the globe. I get to try all of the best food from Italy and see all the best sunsets in Greece, all for work!
I've been astounded by stories from the Berlin Wall, got lost in Pompeii, and eaten at Salt Bae's restaurant in Istanbul. If you want to tick everything off your bucket list, work in tourism! I get to show people snow for the first time and tell them all about things they never knew existed. Sharing my love for travel is the single best thing about my job.
Sharing is Caring
So what do you do if you have something great to share with the world? Start a blog of course!
Lost Wanders began in January 2019 as a way to share secrets of the travel industry with savvy backpackers. When the summer is over Europe gets quiet, and quite frankly, a bit cold! So, with my partner Tom (who I met through work), I continue travelling to further corners of the planet. We've been digital nomads in Mexico, Sri Lanka, Malaysia, Singapore, Indonesia, Japan, Russia, Jordan, Belize, Guatemala and Colombia to name a few.
I get to chat to people from all over the world and have a great network of friends within the travel industry. I share all of these tips and nuggets of knowledge on my site. I also do some freelance writing and virtual assistant work to pay for our non-stop travel life, as one of the many digital nomads making a living online all over the world.
Van Life
Our dream is to become van owners to be more eco friendly, rather than permanently living out of hotel rooms and Air BnB's. We both love nature and would love to go off grid. We are constantly striving to be more sustainable and try to reduce our impact on the environment as much as possible.
We rarely buy new, avoid plastic, and I haven't bought any clothes for nearly a year now. I grew up with every family holiday either in a tent or our trusty campervan and love the sense of community you can get wherever you pull up. Home is where you make it, and I think it's one of the best ways to travel!
Why Doesn't Everyone Do It?
Travelling full time really is a lifestyle full of highs and lows. You can take the road in life that's safe, well trodden, and known. Or you can risk it all for a chance of adventure and endless summers.
I feel extremely lucky to have made the choices that have landed me where I am today. But if I can do it, so can you! What I'm really passionate about is helping others travel more and, if possible, full time.
Life isn't just laid out in front of you to work to fill someone else's pockets. It's yours, so why not enjoy it?
A Brit that got fed up of the 9 to 5 corporate life, Jo Williams sold everything to become a full time wanderer and blogger at Lost Wanders. As a self confessed nature nerd she follows wildlife to some of the most unique places on earth. She shares her experiences and nuggets of knowledge hoping to inspire others to get lost more and go for a good wander. Find Jo on Facebook and Instagram.
If you're interested in adult gap years, gap years for older people, or taking a year out from work to travel or volunteer, check out our Gap Years Travel Series for travel tips, information and stories from those who've already taken the leap!
Are you looking for more adult gap year inspiration? Check out these top posts…
Selling up to live in a motorhome or campervan is a HUGE step to take, and even if you've spent a long time thinking about it, making the final decision is tough. Having sold up and quit the rat race to spend years living in a motorhome and travelling Europe, we share the good, the bad and our tips for selling up for a life on the road.
Love it? Pin it!