This post may contain affiliate links, from which we earn an income.
Italy Driving and Road Trip Tips
Are you planning to drive in Italy? Driving in Italy can be different to driving back home and the roads, habits of other drivers and general approach to road safety need to be understood before you get behind the wheel of a vehicle in Italy.
We've been driving and traveling in Italy for most of our lives, and spent four months there road tripping several years ago. We share all you need to know about driving and road rules in Italy, so that touring Italy by car is a pleasure and you stay safe on the road.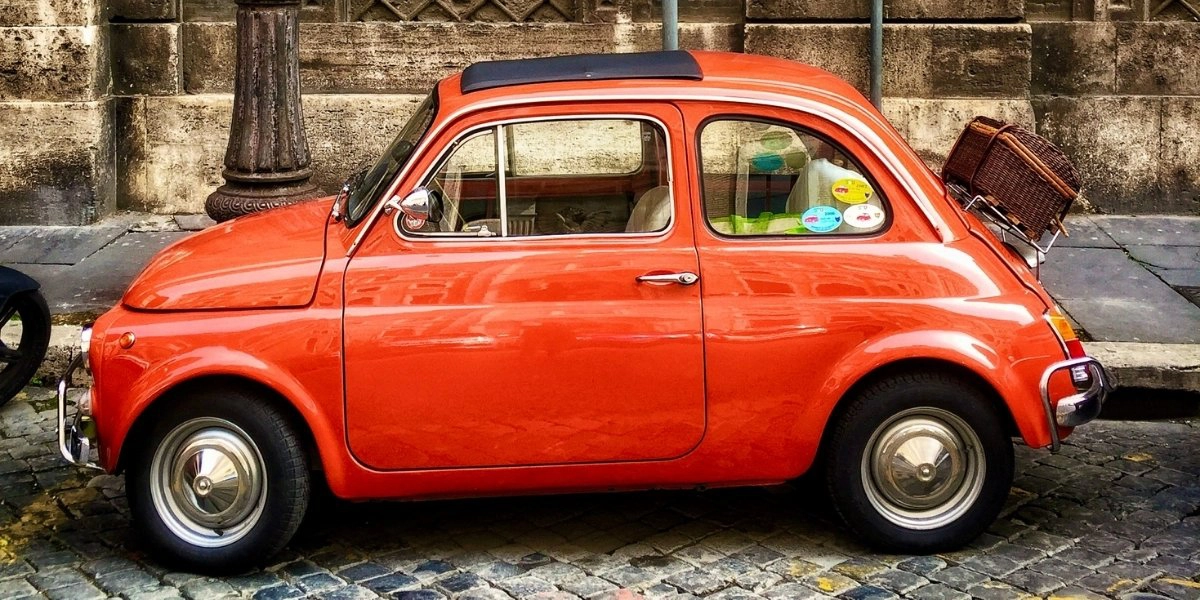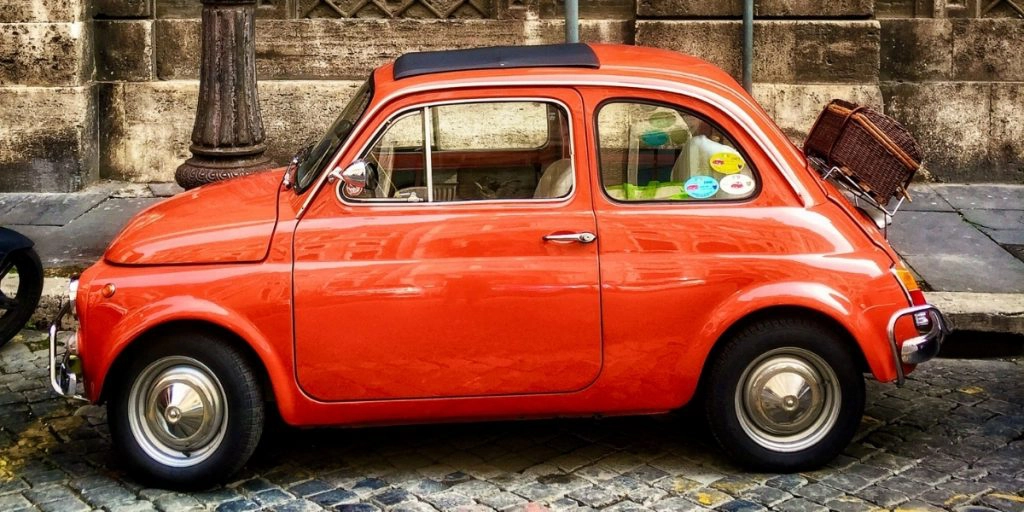 Is Driving in Italy Safe?
Yes! As long as you are aware of the challenges and obstacles and haven't just passed your test, then it's perfectly safe. Ideally, you will be a confident driver, especially if you are in an unfamiliar vehicle such as a rental car.
Is this your first time visiting Italy? Get all the information you need in our Italy Travel Guide, including what to pack, the best time of year to go, getting there and practical tips to help you have the best trip!
Renting a Car in Italy
Renting a car in Italy is easy as long as you meet the driving in Italy requirements. All airports and major cities have car rental depots. Car rental companies in Italy will require you to have the following;
You must be over 18 to hire a car in Italy and have held your licence for over one year.
If you are a non-EU citizen, you need an International Driving Permit for Italy, this needs to be arranged before you arrive. Travellers from the UK do not require an IDP for Italy unless the licence is paper only, or issued in Gibraltar, Guernsey, Jersey or the Isle of Man.
You should also carry the driving license from your home country.
Check with your car hire company about taking your car outside of Italy if you are planning this as part of your road trip. Most do allow this but need to be notified in advance.
Hire a car in Europe for your Italian road trip from a reputable and recommended national or international chain like our trusted partners in Italy, Rental Cars. These are some common situations that occur when collecting a rental car in Italy;
Not all marks and scratches (inside and out) have been noted. Make sure you note anything down that it not recorded and take dated photographs.
You are not given the opportunity to inspect the vehicle or asked to do this in the dark. Insist on a full inspection, use a torch if necessary. Better still, try and arrange to arrive in daylight hours.
Fuel marked as full on paperwork but gauge showing empty. Take photographs and query this with the rental company hand-over staff.
You are asked to purchase further insurance. Many online hire car companies are brokers and can provide you with CDW (collision damage waiver) cover, usually purchased online at the time of booking. This means that if you do have an accident, the deductible or excess (usually a hefty sum) will be covered by the insurer and not you. If you have already bought this cover, you do not need to purchase it again. We highly recommend taking out CDW insurance when hiring a car in Italy.
RELATED POST: Driving in Europe – Everything You Need to Know
Taking Your Own Vehicle to Italy
Driving to Italy from the UK or European Union is pretty straightforward and you may import your vehicle for up to six months. You need the following documentation;
You must have at least three months remaining on your passport (issued in the past ten years) at your intended date of departure from Italy.
Vehicle registration document.
You must have at least 3rd party insurance for your vehicle. Update August 2021 – you no longer require a green card to prove you have vehicle insurance cover when travelling in Italy.
Driving License. If you are a non-EU citizen, you need an International Driving Permit for Italy, this needs to be arranged before you arrive. Travellers from the UK do not require an IDP for Italy unless the licence is paper only or issued in Gibraltar, Guernsey, Jersey or the Isle of Man.
The driving age in Italy is 18 and over.
Italian Road Rules
Always follow Italian law on the roads;
Seat belts must be worn at all times.
Italy has a strict drink-drive limit of 0.5mg of blood alcohol. This means that you cannot drink more than one glass of wine without risking going over the limit. Penalties for being caught above this limit can be fines, vehicle confiscation, license bans and imprisonment.
Stick to the speed limits in Italy which are strictly enforced. Unless you see a sign indicating otherwise, the speed limits in Italy are 130km/h on highways like the Autostrada and range from 50km/h to 110km/h on other roads.
If your vehicle is over 3.5t, the limits are reduced to 100km/h and 80km/h respectively.
Mobile phones can only be used through a hands-free device.
Driving in a bike lane or bus lane is illegal.
Children under age 12 aren't allowed to ride in the front seat of cars.
Children up to age four must be harnessed in appropriate child safety seats.
Reflective vests are required and must be carried in the car so they can be put on before you exit the vehicle.
You must carry a spare tyre and warning triangle.
Motorcyclists and scooter riders must wear a helmet.
Headlights or daytime running lights must be turned on at all times.
Autostradas are generally toll roads. Pay using a credit card where possible, as change is not always provided, especially if you use a large note. Instead you'll receive a printed credit note which you must take to the nearest highways office to be cashed in!
Road Etiquette
Italian drivers are generally pretty inconsiderate, don't follow road signs, park badly and have little regard for others vehicles. This can be evidenced by almost all Italian cars, especially in cities, having a variety of bumps and scrapes.
Flashing indicators and headlights are used as a way of letting you know they want to get passed and the horn is heard frequently.
Road Quality
The quality of the roads in Italy varies depending on how far north or south you are. Generally speaking, the further into Southern Italy you go, the worse the roads will be.  
Rural and out of town roads tend to be poorly maintained with large pot holes, often verging on craters being common. These are mainly confined to smaller roads but there are some sections of main autostradas are in an appalling condition.
Road markings are also often lacking, either worn away or not applied in the first place. Expect this and take it easy where it's not clear.
Road Hazards
The singular biggest hazard on the roads in Italy is other drivers. Indicators are rarely used (other than to indicate you should move over or give way) so you must guess the drivers intentions at roundabouts and junctions.
Slow down on the approach and be ready to brake quickly. If you are unsure about right of way, give way to the other driver and ensure they have passed you before making your manoeuvre.
Italian drivers also like to overtake, even if you are travelling near or on the speed limit. If you are a cautious driver, then you will have cars driving very close to your rear bumper as they wait for an opportunity to get past, try not to be intimidated by this.
Other hazards include large pot holes, road surface damage and generally poorly maintained roads.
Driving in Cities
If you can avoid driving into large Italian cities, then do. This is partly to avoid limited traffic and low emission zones (traffico limitato) which are common but also because it's a bit of a white-knuckle experience! Italian city driving is fast, frantic and involves an 'everyman for himself' approach.
You may prefer to park outside the city and get public transportation.
RELATED POST – Rome in a Day – Itinerary, Map, Tips & Guide
Places to Avoid!
Avoid driving in Rome, Naples and the Cinque Terre towns (in which you can't actually drive!) at all costs!
The Amalfi Coast is a wonderful drive but should be avoided peak seasons, or if you're driving a motorhome or RV. Find out the best times to visit the Amalfi Coast before you set off.
Parking
Parking in Italy, especially in historic cities and urban areas which not designed for cars is stressful. Italians just abandon their cars wherever there is the tiniest space, often blocking others in or creating a hazard. Follow this guidance or research parking garages online and drop your car off for someone else to park.
Areas painted white are available for anyone to park for free.
Areas painted blue are pay-to-park. There will be an pay machine somewhere nearby, make sure the ticket is on display.
Areas painted yellow are for handicapped parking and require the appropriate permit displayed in the car.
Weather
If you are visiting mountainous areas of Italy in winter, like the Alps or the Dolomites, then it is likely you will encounter snow. Vehicles must be equipped appropriately;
Winter tyres are recommended between October and 15 April or, at other times if conditions dictate.
Snow chains are required between October and 15 April or, at other times if conditions dictate.
Some parts of Italy can introduce their own legislation making the use of winter tyres and snow chains compulsory, you should check for signage and ask as tourist information offices.
Fuel
Italian filling stations often have a self-service and a servizio (serviced) option. Often the forecourt attendant will direct you to the serviced option when you drive in. For this pleasure you will pay around 15c more per litre on some of the most expensive fuel in Europe. Ignore the directions, unless you want to be fleeced, and fill up yourself.
Benzina = unleaded
Gasolio = diesel
Should I take a road trip to Italy?
Absolutely! Italy is a gorgeous country with beautiful landscapes, amazing food and great wine to sample. A road trip in this amazing country is one of the best ways to see all Italy has to offer.
Are you looking for Italian travel inspiration? Check out these top posts…
Sicily is a gem of an island. Rich in Greek and Roman architecture, with stunning Baroque towns dotting the landscape, incredible natural wonders and fantastic outdoor adventures, a Sicilian road trip is the best way to see this eclectic Italian island. Our Sicily road trip route and itinerary with interactive map is a coastal trip around the island, hitting all the top spots on the way to ensure you discover the very best of Sicily.
Love it? Pin It!