This post may contain affiliate links, from which we earn an income.
Driving Norway Road Trip Tips
Norwegian roads are made for driving. With incredible scenery, long sweeping stretches of empty highway and exciting driving roads high in the mountains and around fjords, Norway is the perfect country for road trips and longer tours.
We've been driving and traveling in Norway for years, and spent three months road tripping in Norway several years ago. We share all you need to know about driving and road rules in Norway, so that touring is fun and you stay safe on the road.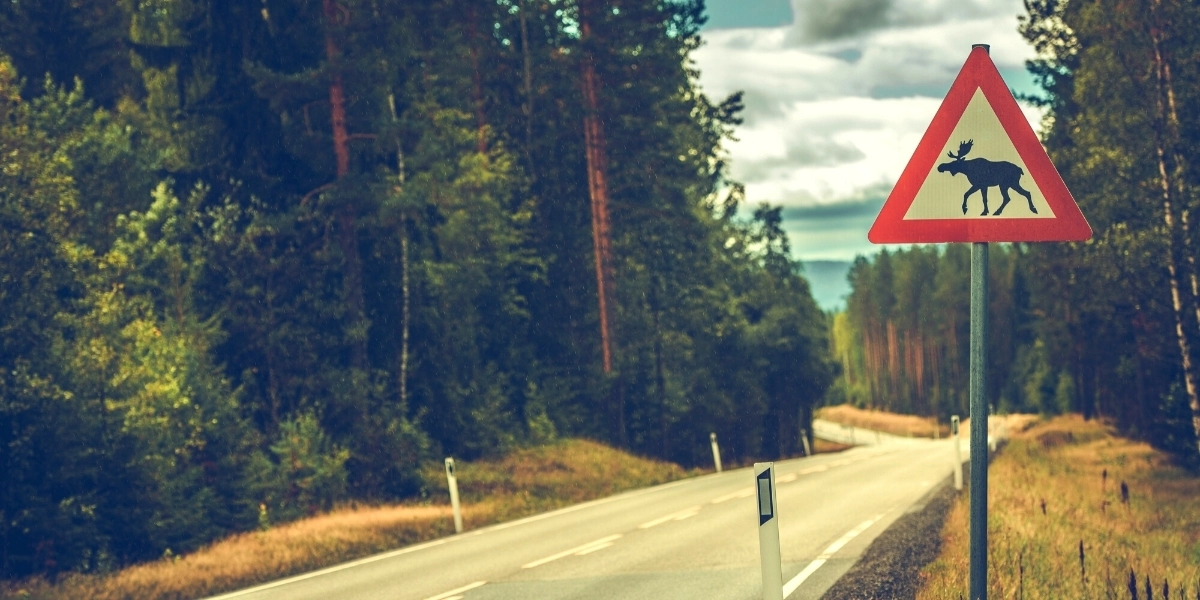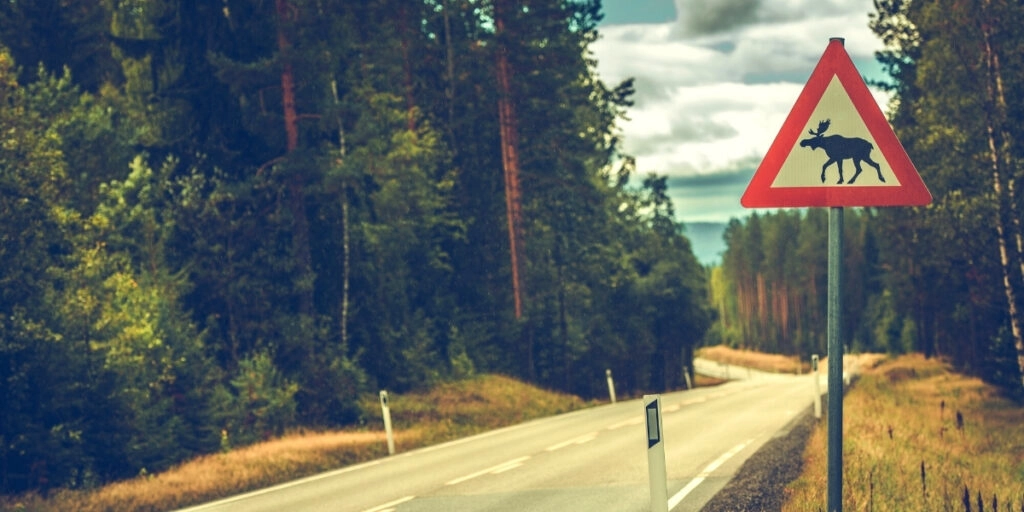 Rent a Car in Norway
Hiring a car in Norway is pretty straightforward, and in many respects an easy option in a country where winter driving requirements and a complicated toll system for foreigners makes taking your own car just a bit more challenging.
If you do decide to rent a car in Norway, you'll be able to pick-up at all the major airports and have the benefit of one way drop off – perfect for road trippers looking to see as much as possible in this huge country. There are a few requirements to be aware of;
You must be 21 years or older to rent a car in Norway.
You must have held your driving license for at least 12 months.
Non EU/EAA licences can be used in Norway for up to three months.
You'll need an international driving permit if your licence is not in English.
There are a few things you should make sure of when arranging your car hire;
Book the most fuel efficient hire car possible – along with everything else in Norway, fuel is expensive.
All cars in Norway must have winter tyres fitted by law, but double check with your rental company that this is the case.
Check that the car has an AutoPASS electronic toll tag fitted – the toll fees are usually added to your final bill.
Check the excess and if it's too high, buy an independent excess policy before you arrive – this will help keep costs down.
Don't expect car rental in Norway to be the same cost as in Spain – the price is likely to be at least treble what you would pay in southern Europe. Brace yourself, book early and you'll get the best deals for your fly drive Norway holiday.
We recommend Rentalcars.com for Norway car hire because they have have a huge amount of purchasing power in the rental car market and always come up with the best price.
Take Your Own Car to Norway
Norway is easy to get to from Europe as long as you don't mind long hours of driving to get there. If you're planning to take your own vehicle to Norway, here's what you need to know;
You must have at least 3rd party insurance for your vehicle. Update August 2021 – you no longer require a green card to prove you have vehicle insurance cover when travelling in Europe.
From 28th September 2021, you will have to display a UK sticker on the rear of of your vehicle, instead of a GB sticker, unless you have a new style UK numberplate which displays the Union Jack flag.
Your headlights must be adapted for driving on the right.
A UK licence allows you to drive in Norway for up to three months. UK drivers who have a paper driving licence or a licence issued in Gibraltar, Guernsey, Jersey or the Isle of Man then you will need an International Driving Permit.
You'll need an international driving permit if your licence is not in English.
You may want to take out breakdown cover for your trip – it will be expensive if you require recovery and repairs in Norway.
It is compulsory to carry a warning triangle in all vehicles in case of a breakdown.
Reflective jackets are compulsory for residents and strongly recommended for visitorrs.
It is recommended that you carry spare bulbs for your car's external lights, a fire extinguisher and a first-aid kit.
If there is snow or ice covering the roads, winter tyres, studded tyres or snow chains are compulsory (motorhomes & RV's over 3,500kg must use snow chains). You can be fined for travelling on icy/snowy roads using summer tyres only. You can expect your vehicle to be checked at or near the border in winter – if you are not carrying or using the right tyres you must purchase them or return to the border.
Make sure your vehicle is serviced before your trip. Driving through Norway is hard on cars, with steep gradients, switchbacks, hairpins and bendy twisting roads being common. In many rural areas accessing breakdown assistance can be difficult.
Is this your first time visiting Norway? Get all the information you need in our Norway Travel Guide, including what to pack, the best time of year to go, getting there and practical tips to help you have the best trip!
Norway is a wonderful country for a road trip. Starkly beautiful, with glistening deep blue fjords, rugged mountains and waterfalls at every turn, this is a country to meander through as you gasp at each new landscape. Hit the highlights as you go, making sure to visit all the iconic sights on these top Norway road trips, worthy of any bucket list.
Are you planning an adventure or road trip in Norway but don't want to fly? With a lots of different driving routes from UK to Norway, it's easy to take your own car or campervan to this stunning country. We help you decide which is the best route so you can arrive refreshed and ready to go!
Norway's Atlantic Road is a dancing ribbon of tarmac that connects a string of islands in Western Norway. We have put together a 4-5 day itinerary and share everything you need to know about the Atlantic Road, taking in the best that this part of Norway has to offer.
Driving in Norway
General Tips
Do not underestimate how difficult and time consuming it is to travel around Norway, especially if you want to go north enough to see the Northern Lights or enter the Arctic Circle. It takes a whopping 30 hours of solid driving from Oslo in southern Norway to the Lofoten Islands for example.
Norwegian drivers are usually disciplined and calm, happy to give way and wait where necessary.
The road system is well maintained, even on smaller 'B' type roads, and you can often drive long distances without seeing other vehicles.
Some mountain roads and roads around fjords that have not been replaced with tunnels are narrow and larger vehicles may only be able to pass by pulling in at passing places. This can lead to traffic jams in popular areas like Gerainger in summer – patience is key!
Norway Driving Rules
These are the main rules of the road that you need to be aware of;
Norway drives on the right hand side of the road.
Seat belts are compulsory for all occupants of the car.
You must use dipped headlights or daytime running lights at all times.
Unless indicated by a sign, vehicles approaching an intersection from the right have right of way.
Trams always have the right of way and should be passed on the right.
Pedestrians always have the right of way at marked pedestrian crossings.
Mobile phones must not be used while driving.
It is forbidden to use radar detectors in Norway.
Speed Limits in Norway
Norway has four general speed limits;
Residential areas – 30km/h
Other built-up areas – 50km/h
Rural roads – 80km/h
Motorways – 90km/h
General speed limits in Norway are not usually signed, you're expected to work it out based on the road's surroundings.
Other speed limits are referred to as 'special speeds limits' and these are signed – they are common in residential and urban areas but can be found anywhere, so keep your eyes peeled for signs.
Other Norway Travel Ideas & Guides
Mountain Passes
Norway's mountain passes are beautiful to drive but often have very long and winding downhill stretches, which can cause brakes to overheat. To avoid this, drive in a low gear so you do not have to brake too hard, or too often.
On the uphill sections, keep an eye on the car's temperature gauge as the engine can quickly overheat when driving up steep gradients.
Some of the higher mountain passes (many designated national tourist routes) can still have snow or ice on the road in the shoulder seasons, particularly in April and early May, and in late September and October.
Wildlife Hazards
In rural and forested areas, beware of elk, moose or deer near the roadsides as they can suddenly decide to cross the road, especially at dusk and dawn.
In northern regions, reindeer (often in groups) may also wander into the road. There are usually warning signs in areas where wild animals are known to make frequent crossings.
Driving in Norway in Winter
There is no reason why you can't take a winter road trip to Norway. The Scandinavian countries have the right infrastructure to manage snow on their roads and it does not disrupt day to day life as it does in other European countries, who are less used to the white stuff.
Snow ploughs keep the main routes open in cities and around the country, but some of the Norwegian Scenic Routes and high passes will be closed – you can check driving situations and conditions in Norway here.
But if you're not an experienced driver or have no experience of driving on snow and ice, and want to see the best of this beautiful country, then a summer road trip in Norway is definitely preferable. If you do decide on winter road trip, you need to make sure your vehicle is prepared;
Winter tyres are a legal requirement for winter driving in Norway – it would be impossible to drive in the winter without them. Many Norwegians use spiked or studded tyres rather than winter tyres as they give a better grip ion ice.
When winter tyres are used they must be fitted on all four wheels and must have a minimum tread depth of 3mm.
If used, studded tyres must be fitted to all four wheels.
You may use studded or spiked tyres from 1 November to the first Sunday after Easter. If used, studded tyres must be fitted to all four wheels.
In the three Northern counties of Nordland, Troms and Finnmark, studded tyres are permitted from 15 October to 1 May.
You will be charged a fee for using studded tyres in the cities of Oslo and Trondheim because they damage the asphalt and generate airborne particles, which causes reduced air quality. There are vending machines on the main roads into both cities where you can buy a sticker for the day.
Ensure that your engine cooling system has the required level of antifreeze for Norway's very low winter temperatures.
You'll also need antifreeze in your windscreen washer bottle.
Make sure you have an ice scraper, shovel, additional warm clothing, water and snacks in the car.
Low Emissions Zones in Norway
There is a combined congestion and LEZ zone in Oslo called the Oslo Charging Scheme. The cost of entering the LEZ is calculated within the toll charges for driving in Oslo. No sticker or vignette is required.
Oslo also operates emergency measures and closes to diesel traffic when emissions are high. 24 hours notice are given of any closure, you can check here for updates and current status.
Bergen is planning to introduce a similar scheme in 2023.
Toll Roads in Norway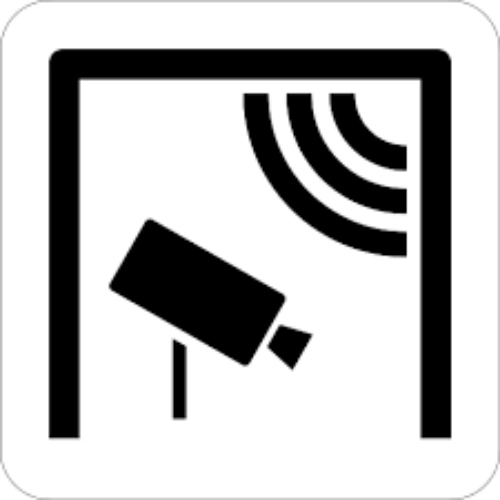 There is a sophisticated and comprehensive toll system in Norway.
You will know you're on a toll road by the signage of a camera and wifi, but it's safe to assume if you're on a major main road, or in a city, it will be a toll road.
Now it starts to get complicated! The system is not straightforward but this is what you need to do;
Register your vehicle for electronic tolls with one of the AutoPASS authorised providers. Head to the section entitled 'register a payment account for your foreign vehicle'. Leave plenty of time for this step, so your electronic toll tag can arrive in the post.
Flyt is one of the user-friendly options on the list and we would recommend them. Their tag covers you for toll roads, bridges, tunnels and some fjord ferries in Norway and you are invoiced by email monthly in arrears.
If you want an electronic tag to cover you for Sweden and Denmark as well, EasyGo operate this scheme and using it gives a discount on both the Strebaelt and Oresund Bridges when linked up with a BroPas account. EasyGo don't actually issue the tags themselves, you need to use one of their operators such as the Oresund Consortium. The EasyGo tag is only worth doing if you're planning to cross to Norway over the Danish bridges and/or travel in Sweden.
If you choose not to have the tag (or the discounts), you only need to register with Epass24 who manage billing and collect monies on behalf of AutoPASS, who are the toll system operator (until April 2021, the collector was EPC [Euro Parking Collection], so if you registered with them previously, you'll need to do so again with the new provider). Once registered, you can choose to get your invoice monthly by email and pay with a credit card or make payments via a linked credit card as you go.
If you don't register, you will be identified via ANPR and will receive a bill in the post from Epass24 with an assumed class and emissions category, and a charge for not registering.
There is no manual way of paying tolls whilst travelling Norway, other the Alesund Tunnel.
Low Emissions Zones
There is a combined congestion and LEZ zone in Oslo called the Oslo Charging Scheme. The cost of entering the LEZ is calculated within the toll charges for driving in Oslo. No sticker or vignette is required.
Oslo also operates emergency measures and closes to diesel traffic when emissions are high. 24 hours notice are given of any closure, you can check here for updates and current status.
But who wants to drive into a capital city in a motorhome anyway? Park or camp outside and use the excellent public transport system to get around.
Fjord Car Ferries
From time to time, you will need to take a car ferry across a fjord on your Norway road trip route. These are usually quick crossings designed to get you from one place to the other as fast as possible, a bit like public transport.
It is not complicated, the road stops with no option to take another route and there is a ferry slip (fergekai) ready for the boat. Google Maps or your sat nav will know this and direct you accordingly.
Usually, the ticket seller will come to your vehicle with a mobile card device and dispenser. Expect to pay around NKR100 or €10 for most regular ferry crossings, or use your electronic toll tag to pay.
Fuel in Norway
Petrol & Diesel
Diesel and petrol costs are similar or slightly higher than the UK, but considerably cheaper than France or Italy. Look for self-service stations like Uno-X and Jet – they only accept credit cards with a 4-digit PIN number but fuel is quite a bit cheaper.
Fuel stations may be rare in the mountains and other remote areas, especially in northern Norway, so keep a close eye on your fuel levels. It is better to fill the tank when you have the opportunity rather than risk running out of fuel if you don't find another garage.
Autogas
There are more than one hundred LPG/autogas pumps in petrol stations across the country. The most common connection is a Dutch bayonet. Many stations provide an adapter that will work regardless of your car's system. Use the myLPG.eu app to find petrol stations with autogas.
Electric
Norway is investing heavily in electric vehicle infrastructure. Quick charge stations are being built in increasing numbers on long distances between bigger cities and more and more hotels offer electric charging, sometimes for free. Check the map for EV charging points here.
Parking in Norway
Many Norwegian towns have free parking and parking garages (P-hus) are common in the larger cities.
Where you have to pay for parking, you'll find an automated parking meter (P-automat). To use the meter, park your car and then purchase a parking ticket from the nearest P-automat to display on the dashboard of car.
You can also pay using the clever EasyPark app, which operates across the whole of the country.
Drink Driving
Drinking and driving penalties are severe in Norway and include heavy fines, prison and the surrender of your driving licence.
The legal limit is much lower than the UK at 20 milligrams of alcohol per 100 millilitres of blood (in the UK its 80 milligrams) so be mindful of this.
Are you looking for more road trip resources? Check out these top posts…
Are you desperate for some Portuguese sun but don't want to fly? With great routes across Europe, it's easy to drive to Portugal by car, arriving refreshed and unstressed from the comfort of your own vehicle.
Love it? Pin it!