Motorhome touring in the beautiful and eclectic country of France is a pleasure, you will be welcomed with open arms. From the Cote d'Azur with stunning views of the Mediterranean to the deserted and tranquil interior and twisting crystal clear rivers, France is the perfect place to spend a summer (or a year!) in your motorhome. Read this complete guide to motorhome travels in France and go prepared!
France is a beautiful and welcoming country with an amazing array of good food and wine. Everywhere we went during our campervan trip in France was clean and well kept. But, it is by far the most expensive country we have visited in Europe in our motorhome (other than Norway, which you can read about here), and this has to be factored into your plans. 
Whether you're planning France campervan holidays, touring Brittany in a motorhome or looking for a Loire Valley motorhome route, you'll find these tips and information about how to travel around France helpful.
Motorhome Rental in France
If you're planning on touring France but don't have your own motorhome or campervan, then hire one! You can collect from lots of French airports and also in Calais or hire in the UK and travel over. Just google France motorhome hire or campervan rental in France. Check the reviews of the van hire company, particularly their customer service record; you want a reliable organisation if something goes wrong when you're abroad on the road – check out this comprehensive guide for more hiring tips and info. 
Compare prices of motorhome hire to campervan hire in France and UK before booking, one may be considerably cheaper than the other and if you're happy with either this is a good way to economise. Motorhome hire in France is great way to get a taste of motorhome life if you're a beginner or haven't toured in Europe before. If you are heading off for the first time, find out all you need to know about your first camping car trip here.
There are a number of ways of taking your motorhome or camper to France.
Dover-Calais ferry – takes around 1 hour to cross, loading can be time-consuming.
Folkstone-Calais channel tunnel – probably the quickest and most regular but as with the ferries, the queue can be horrendous in peak season and at peak times. 
Check out the slightly more obscure campervan travel routes which are a little longer but often cheaper and with more special offers. Try departing from Newhaven for example or arriving at Dieppe or Le Havre.
There are longer (and more expensive) crossings from Portsmouth, Poole and Plymouth to France and Spain, which should also be considered.  You may find that the added ferry costs are covered by the savings in fuel, tolls and less driving time on your motorhome trip.  
Motorhome Destinations in France
Your can find out about our 2018 motorhome tour of France when we spent four months in touring France by motorhome. We followed a route down the eastern side of the country, dipping into the Alps to marvel at Mont Blanc before spending time in Provence and on the Cote d'Azur on a fabulous south of France road trip. From here, we headed inland and west, covering the Cevennes and Herault before a small sojourn in the Pyrenees. Then it was north to the Dordogne before heading east to the wild Atlantic Coast of south west France, before we made our way into Spain.  
If you're looking to plan your own route or want ideas for the best campervan routes in France, you'll find lots of information on the best French holiday destinations here, which will help with trip planning and explores some of the best places to visit in France by car and motorhome.  From the sun drenched lands of southern France and Occitanie, to the breathtaking chateaux of the Loire Valley and the fascinating traditions and medieval history of Brittany and Normandy, you'll find something to inspire you.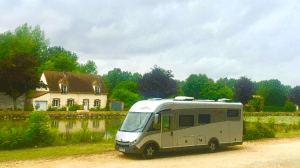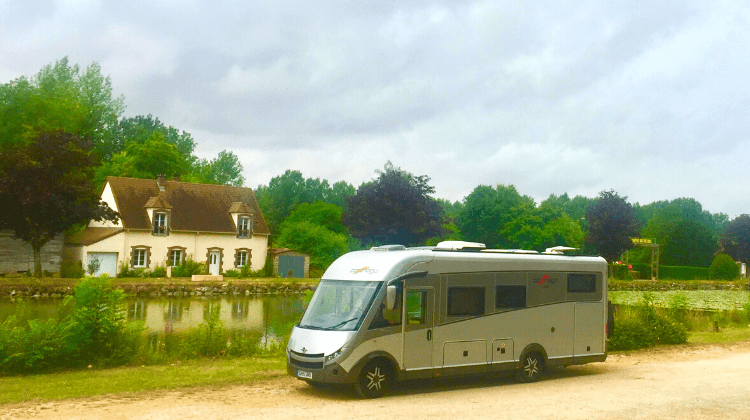 If you're off to France in your motorhome or campervan, chances are you'll be thinking about wild camping. Find out all you need to know about wild camping for motorhomes in France, finding the perfect spot and staying safe here.
Read More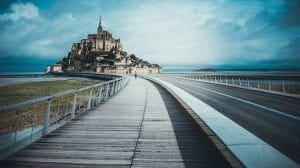 France is so easy to get to in a motorhome or campervan. Just hop across the channel and you're in another world.  Find all the best destinations for motorhome and campervan holidays in France here.
Read More
Driving a Motorhome in France
French drivers are impatient and often rude, particularly when stuck behind a motorhome! They are dreadful tailgaters and really, really dislike being overtaken. On the other hand, French roads are generally in good condition and ideal for motorhomes, camper vans and RV's, even in mountainous areas. Follow our driving in France advice and tips;
In 2019 there was a significant increase in speeding fines issued by French authorities to Brit drivers. Many get home from a holiday or road trip to a nasty surprise in the post. Be aware and stick to the speed limit when driving your motorhome in France.
You must carry your driving licence and have a minimum of third party insurance cover for your motorhome or campervan in France. Post the Brexit transition period, you may need a 1968 International Driving Permit and a green card as proof of insurance. 
Subscribe to keep up to date with changes regarding motorhome travel in Europe and receive monthly updates and content direct to your inbox
You must carry at least one reflective jacket within the passenger compartment of your vehicle and must put it on before you get out in an emergency or breakdown situation. 
You must carry a warning triangle.
You must fit snow chains when driving on snow-covered roads in accordance with local road signs. A maximum speed limit of 31 mph (50km/h) applies.
On motorways, French drivers will sit on your outside bumper, almost as if they are intending to nudge between you and the central reservation.  Do not be intimidated by this, change lanes only when it's safe to do so.  Make sure you leave a large gap between yourself and the driver in front so that if you do have to stop quickly, you cannot be considered at fault.
France has introduced 'clean air' windscreen stickers as a legal requirement in some of its cities, to identify a vehicle's emissions levels and to, in some cases, restrict access in order to improve air quality.  These are known as Crit'Air Vignettes and you may need one for your motorhome, depending on where you are visiting. Find out more here.
Touring France can be hideously expensive if you use toll roads. Often the system will class your motorhome or RV as Cat 3; if you press the telecoms button at the booth and simply say "je suis un camping-car" (I am a camping-car), the operator will change your category to 2, which will be significantly cheaper. The technical measurement of whether you are Cat 2 or 3 is height, anything over 3m is a Cat 3. However, we have never known anyone to be measured and have always been able to get changed to a Cat 2.  Try using this European route planner with tolls to get an idea of costs.  
Why not try setting your motorhome sat nav to avoid motorways and get off the beaten track across France?  We've found some of our favourite places doing just that but be cautious when visiting small villages, most are not designed for large motorhomes, even though your sat nav might find a route.
You may want to consider carrying an electronic toll pass which deducts the fees from a credit card automatically, meaning you don't have to stop at a booth or barrier.
France has very strict drink driving laws compare to UK. The UK maximum is 0.8 mg/ml and the French maximum is 0.5 mg/ml of alcohol per litre in your blood . If you are tested and found to be over the  limit, you may face up to €4,500 fine and have to appear in court.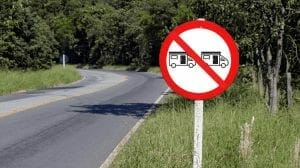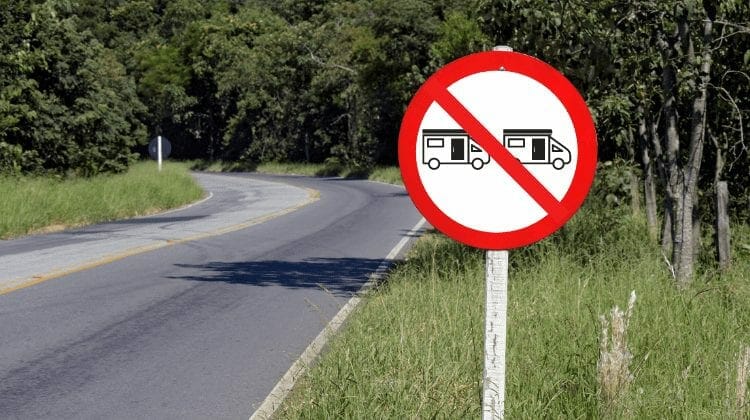 If you live or travel in a motorhome then you need to know how to stay safe and keep on the right side of the law.  You will find everything you need to know here about staying safe and legal in your motorhome.
Read More
Motorhome Stopovers in France
Motorhome Aires in France
France has really embraced motorhome culture and provide great services in all cities and larger towns and most small towns and villages. Motorhome camping aires in France are place for motorhomes to park overnight, sometimes for free but usually for a small fee. We always try to have a beer or do some shopping in the smaller towns and villages where these are provided, to thank the locals for having us!  You can read more about French aires and how to find them here.
You cannot book motorhome camping aires in France, it is advisable in the holidays and in popular places to try and get there early in the morning or just after lunch-time. If you arrive at 6pm expecting a place, then you will probably be disappointed. Always have a second choice in reserve, use All the Aires France, Park4Night and other free motorhome apps to help you find places to stay in your motorhome.
Aires in French towns and villages are super safe, often with several other motorhomes and camper vans around. Avoid motorway aires for anything more than a quick stop to make a cuppa or use the loo. They are notorious for theft, particularly from motorhomes and you don't want to be broken into when you're sleeping. Gassing is a myth, about which you can read more here, however theft and break-ins are not.
Arrangements in aires can differ; some have proper services of the Flot Blue et al type, where you pay for fresh water and waste; others are more rural and basic.  Some services require a jeton (token) which you can buy at the site, local sports halls and the town hall (it will tell you where at the services). Its usually worth getting a few extra jeton so you have a supply, but different services take different ones, just to make life more complicated!  Many more now take a credit card, making life an awful lot easier.  
There are a growing number of commercial aires which have barriers and more strictly controlled; these are generally very well run. Check out the best motorhome aires in France here.
GET OUR FREE EMAIL SERIES – THE FIVE SECRETS TO STRESS FREE MOTORHOMING – AND MAKE LIFE ON THE ROAD A BREEZE
Wild camping in France for motorhomes is very possible, we use the Park4Night app to find wild camping spots.  Again, it's a good idea to have a reserve option in case you arrive and don't like the look of your choice. The authorities in France generally seem tolerant of motorhome wild camping, although there are some places where it is impossible, think all along the Med coast! Read this post about how to wild camp in your motorhome for tips on equipment and safety. 
Many supermarkets also offer service points if you have been wild camping, you can fill your fresh water and drop your waste for a few euros. Look for the motorhome dump station signage.
France Passion is a popular scheme where you can stay on farms, orchards, vineyards etc in your motorhome, campervan or RV with no charge. There are often no services and sometimes people feel obliged to buy produce, although this is not something we have experienced. We usually do get a few bottle of wine as it is more cost effective than buying in supermarkets and we enjoy the tastings and gaining knowledge from the growers.  On a road trip in France, France Passion provides the perfect balance of free overnight stops along with interest in some great off the beaten path French destinations.
Motorhome and campervan sites in France are ten a penny and out of season you will be able to use your ACSI card to get really good rates. In season, sites can be quite expensive, often €50 plus per night. During the French summer holidays, even the best French holidays parks and best caravan sites in France will be noisy and the swimming pool will be packed with kids enjoying time out of school. But, there is a certain something about French campsites in summer that we love and you can find some of the best motorhome campsites France here.
France Travel Inspiration
Life in France is always lived to its' fullest. French people generally live simply but enjoy good quality and high standards; they will always choose better foods but have less of them, for example. This principle is applied to much of French life. Understanding the French culture is one of the most important things to know about France.
French people do not say "scare bleu", "zut alors" or "mon dieu"; although real words they are very outdated expressions used exclusively by the Daily Mail whenever they want to highlight a juicy French story.
French people are incredibly proud of their country and way of life; any criticism of France, or unfavourable comparison to other countries, is considered rude. We can perceive this pride as arrogance but it is really just part of who they are and their culture.
France is an incredibly cultured environment, with public spaces and building seeming very grand and sometimes regal. As you Tour France in your motorhome, you will see the motto "Liberté, Egalité, Fraternité" on public buildings. Egalite (equality) is considered more important than the latter two and this influences the French way of life.
French people embody romance and passion; extra-marital affairs are normal and it is the only country in the world where a crime of passion is a defence!
Everyone in France takes the time to say bonjour (hello) and au revoir (goodbye). To not make time to do so is considered incredibly discourteous.
In villages and small towns, it is likely that shops will close from 12 noon until 2pm for lunch. Shops will not be open on Sundays unless you are in a large town or at an out-of-town hypermarket.
Museums, even in Paris, are often closed on Tuesdays…who knew?
Beware of le pont (the bridge); this is a custom where when a public holiday falls on a Tuesday or Thursday (they are taken whichever day of the week they fall on, unlike the UK where it's always a Monday), then businesses and shops stay closed for the Monday or Friday. For a list of public holidays in France, click here.
As tempting as it may be, farmer's markets are a very expensive way to buy fruit and veg. Buying locally will help sustain the local farmers, but you will get a much better price at a roadside stall, of which there are many.
France has a temperate climate, the same as the UK. That's fine for motorhome living in France in the spring, summer and autumn but if you want to overwinter in your motorhome in France, you will need heating, even on a road trip to south of France.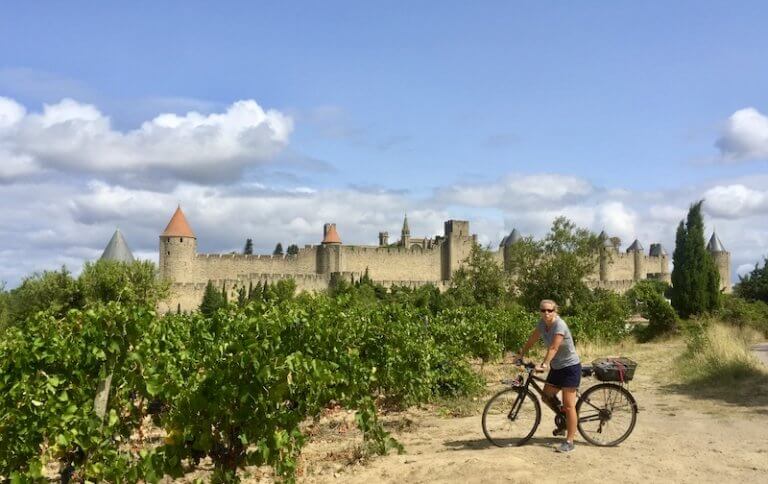 Food & Eating Out in France
Food and drink is a HUGE part of French life, I could write a separate post about it!  Eating together in France, as family or friends is sacrosanct; eating is seen as intensely pleasurable…why spoil that by rushing or eating on the go?
Meal times in France are lengthly occasions, with chatter debate and laughter.  Often there are three courses involved and the table will be fully set; this slows down the meal, allows diners to relax and digest their food more comfortably.
The word for breakfast is le petit déjeuner (the little lunch).  In France you dunk your croissant into a milky drink of coffee or hot chocolate; the croissant is not buttered as it is made from butter!  
Breakfast or early morning is the only time to drink milky coffee; the coffee is served black and in small cups during the rest of the day, unless you ask otherwise.
Le dejeuner (lunch) is generally served from noon to 1.30pm.  You will struggle to find restaurants open much after that unless you are in a city or tourist area.  Lunch is a more important meal than dinner.
Le diner (dinner) service does not usually start in restaurants until 8pm.
You will eat a lot of bread in France; all towns and villages have a

boulangerie (

bakery), often baking up to three times a day.  A baguette may only have four ingredients by law; wheat flour, water, yeast, and common salt.  As there are no preservatives, the bread goes stale very quickly.  There is nothing quite like the taste of a warm baguette slathered in beurre doux (unsalted butter) and local jam, fresh from the

boulangerie

and 

eaten in your motorhome with the door open to enjoy the stunning landscapes of France!

Bread will be offered at meal-times, it is not usual to butter it but to use it to mop up sauce and juices.  The only time to butter bread is at breakfast!
Some restaurants will include a service charge in the bill. If not, you may want to leave a tip although it is not necessary.  Locals generally tip only the change from a euro, if there is any!
Although you may find it upsetting, la viande de cheval (horse meat) is common on French menus.
If you want to try les escargots (snails) they taste much better with a garlic and parsley sauce! Les cuisses de grenouille (frogs legs) are usually imported and no longer authentic.
We have been living and travelling in Europe and France in our motorhome for over 18 months. We think motorhoming is the best way to travel around France! To find motorhome in France advice, road trip itineraries and other places we have visited, head across to our motorhome blogs France pages.
LOOKING FOR MORE MOTORHOME TOURING GUIDES? CHECK OUT THESE TOP POSTS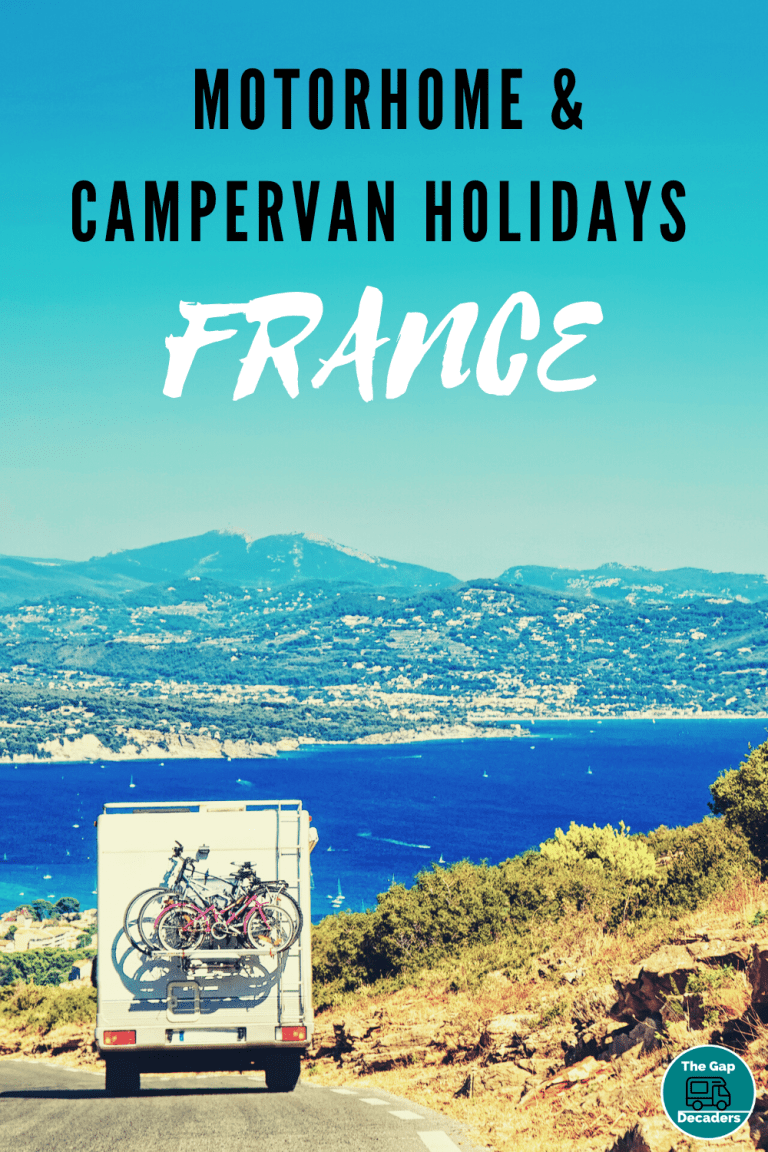 Tour France in a motorhome and campervan for the best holiday you've ever had. Take your own or hire a campervan in France #motorhometouringinfrance #francebymotorhome #motorhometips #motorhomefrance #motorhomtravelfrance #franceroadtrip
#campervanfrance #wildcampinginfranceformotorhomes #frenchaires #motorhomerentalfrance #campervanhirefrance