This post may contain affiliate links, from which we earn an income.
What is the Cost of Living in a Motorhome in Europe?
Are you planning a tour of Europe in your motorhome or camper van? Find out about the cost of travelling Europe in a motorhome or campervan and whether you need a pot of gold at the end of the rainbow to finance your trip.
Lots of people contact us and ask about the costs of taking a road trip in Europe in a motorhome – it's one of the top motorhoming questions we get asked. Costs can vary dramatically – when planning a two week motorhome or campervan trip your objectives will be different to those you might have for a three month trip or a year away.
For most of us, money is an important aspect of our lives and when we budget for our motorhome road trips we have many factors to consider. Our motorhome costs and figures come from real life traveling by motorhome – we have now spent over five years living and travelling in Europe in a number of different countries, so can give a balanced and fair breakdown.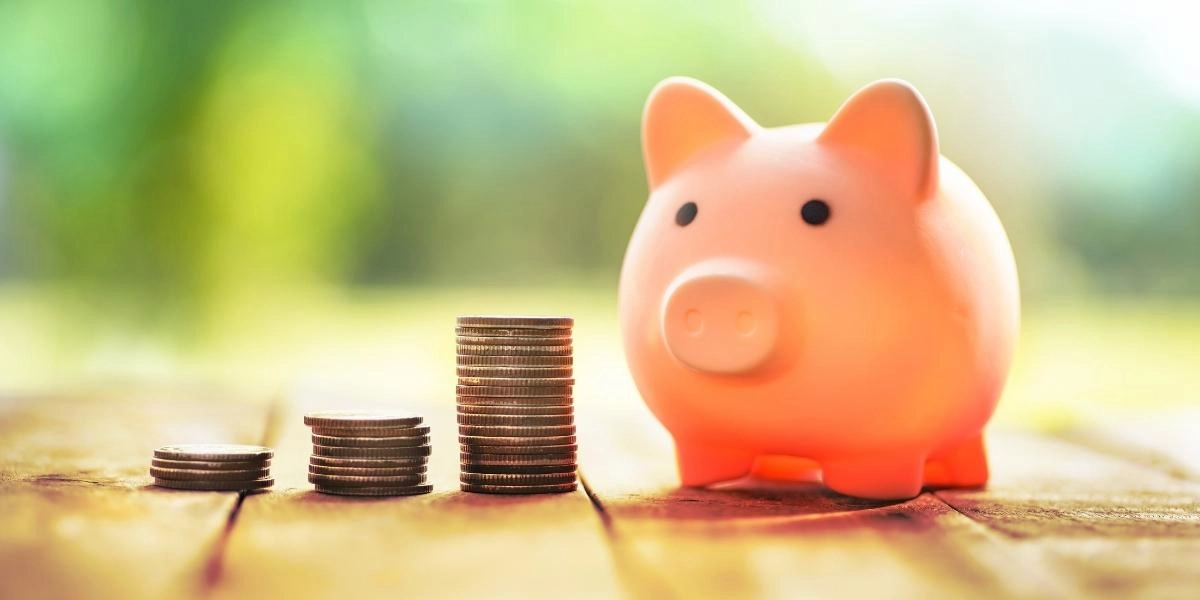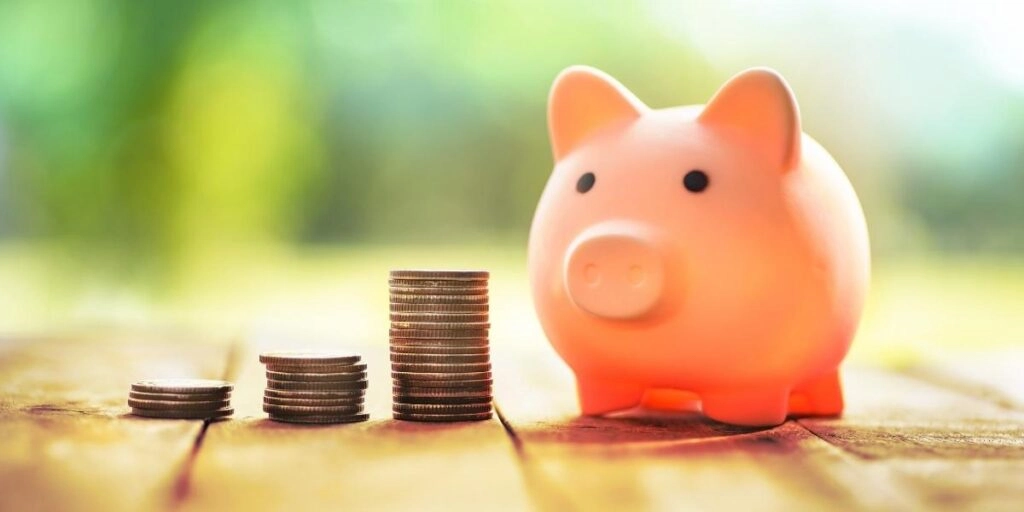 Factors That Will Affect the Cost of Travelling Europe in a Campervan
When you are budgeting for living in a campervan in Europe, bear in mind the following;
The exchange rate may affect you if you are travelling long term and regularly need to change pounds into euros, or other currency.
Your choice to you use campsites, aires or free overnight wild camping spots will impact your costs significantly.
How far you want to travel and what type of roads you use will affect your fuel costs and travel bills.
Not all motorhomes are created equal. The vehicle age, engine size and the way you drive will affect your fuel consumption. If you are looking at used motorhomes for your Europe trip, check the efficiency online first.
The value, make and model of your motorhome can have a huge impact on insurance costs, especially if you require full-time insurance cover.
Sadly, your age will affect the cost of any travel or medical insurance.
Your motorhome travel philosophy will probably have the biggest impact of all. How often you like to eat out, whether you're a culture vulture and want to visit every museum or prefer a free hike, the wine you like to drink… all will affect your budget.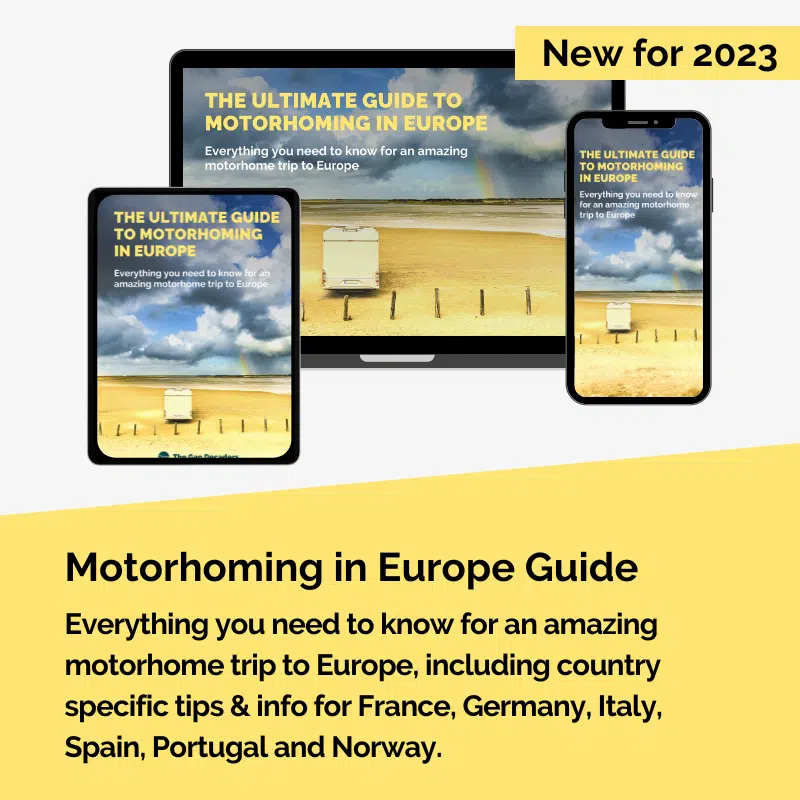 The Ultimate Guide to Motorhoming in Europe
If you're planning a motorhome trip to Europe for the first time, our guide has tips, advice and information to help you plan your European tour.
Don't struggle trying to plan your Europe trip, find out everything you need to know before you go + loads of motorhoming tips for when you arrive.
Motorhome Europe Budget & Costs
In this example year, from January to December, we spent three months in France, two months in Portugal, five months in Spain and two months in Norway. We updated these costs in 2022 to reflect the increased cost in fuel and living expenses across Europe.
Cost of Travelling Europe in a Motorhome by Length of Tour
Cost of Travelling Europe in a Motorhome By Category
All groceries but not meals out
365 European motorhome insurance including breakdown cover
True Traveller annual backpackers insurance
Life insurance
50% wild camping
30% aires at an average of £5 per night
20% campsites at an average of £20 per night
UK phone contracts + overseas SIM cards – we use around 500gb a month, so our costs here are high.
Netflix
Annual service and MOT
Repairs and replacements including two new tyres and new windscreen wipers
Alcohol bought in shops but not drunk in bars or restaurants
Toll costs and vignettes
Ferries (to Norway and UK)
Flights back to UK
Meals
Alcoholic and soft drinks
Coffees and ice creams
Toiletries and medication
Cleaning chemicals, cloths etc
Loo rolls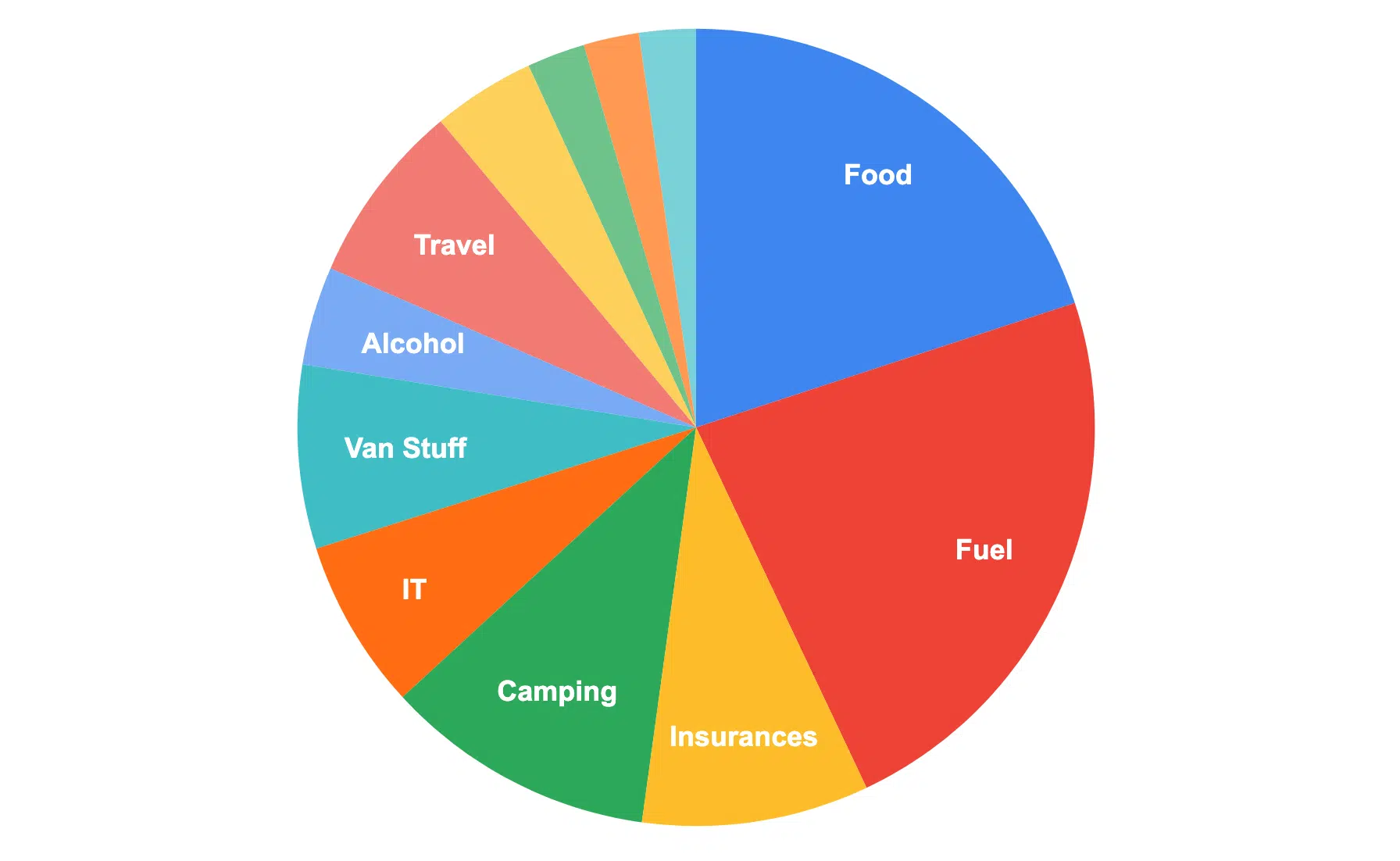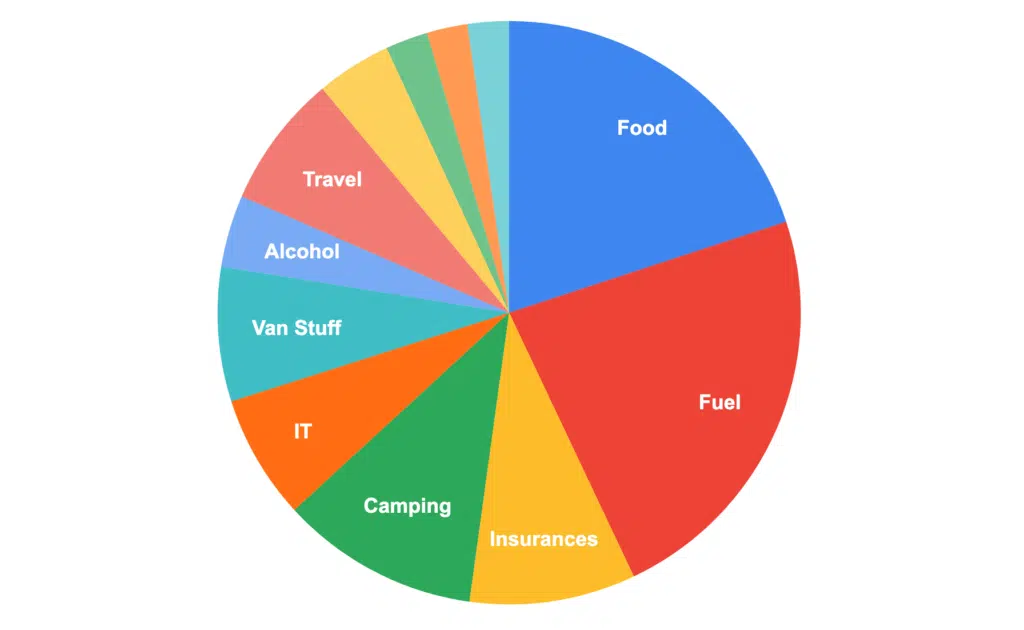 14 Tips & Tricks for Touring Europe on a Budget
There are lots of things you can do to help manage your budget effectively and save money as you travel Europe by motorhome;
Wild camp or use free campsites and motorhome aires as much as you can. Across Europe, water and disposing of waste is usually free or only a euro or two. Find out more about how to free camp in your motorhome here.
Equip your motorhome with the right accessories. Solar power will mean you can wild camp for longer and not pay for EHU where its an extra cost on a campsite. Refillable gas is much cheaper at the pump than continually replacing bottles and buying new country specific regulators.
It makes sense to get an ACSI camping card to help with the cost of campsites out of season – it will pay for itself even if you only use sites occasionally.
Shop daily or every couple of days if your trip itinerary allows. Motorhome fridges are not always that efficient if you're traveling Europe in a motorhome in summer – we've found ourselves throwing food away.
Lidl is a popular budget supermarket across Western Europe. Did you know they source much of their fruit and veg locally? This means you'll always get what's in season with a low carbon footprint. Also, Lidl don't have height barriers to their car parks and often provide motorhome parking spaces …the perfect supermarket!
Slow travel if you can, and really savour getting to know new places. You'll use less fuel over a longer period of time, especially if you steer clear of driving on motorways and avoid toll roads.
Make sure that you use a card provider who doesn't charge for overseas purchases or ATM withdrawals, or try an international transfer service like Wise, which also comes with a card.
Try and get breakdown cover (and travel insurance) with your bank if possible. Some motorhome insurers include breakdown cover at a much reduced cost.
Go dry for your trip…ok, just an idea!
We use a lot of data to manage our touring Europe in a motorhome blog, so our contract is expensive. Try looking at European data only sims for your time abroad and download when you're in supermarkets, cafes and other places where wifi is provided free of charge.
Avoid expensive countries like France and Norway. Some of our favourite European motorhome holiday destinations are in countries just as beautiful, but much cheaper – think campervanning in Italy (the southern half!), Spain, Slovenia and the Czech Republic.
Shop around for motorhome insurance and motorbike insurance if you carry one, and remember that if you're full-timing, it will always be more expensive.
Take public transport when visiting a city. Camp on the outskirts and catch a train or bus into the centre. It's safer to see cities in this way too.
Research what you can do for free when you visit new places. Museums often have days of the week when it's free to visit, and some have a city pass which covers the cost of transport and attractions.
If you remain unsure about whether the budget is manageable, hire a motorhome for a few weeks to get a feel for costs.
Find out everything you need to know about SIM cards for long-term travel in Europe, including portable WiFi devices, eSIM cards, local SIM cards and monthly contracts which don't have a data cap!
Motorhome Touring Guides
Money Saving Motorhome Accessories
It may seem counter-intuitive, but spending a little upfront before your European trip can save you money in the long run.
An average wash at a laundry on the continent will cost around €5. Add drying for another €5 and you've potentially got an annual cost of €520 just for washing! If you have room, buy a portable washing machine and do it yourself. If space is at a premium, foldable washing machines can manage smaller items and at least save some of the cost.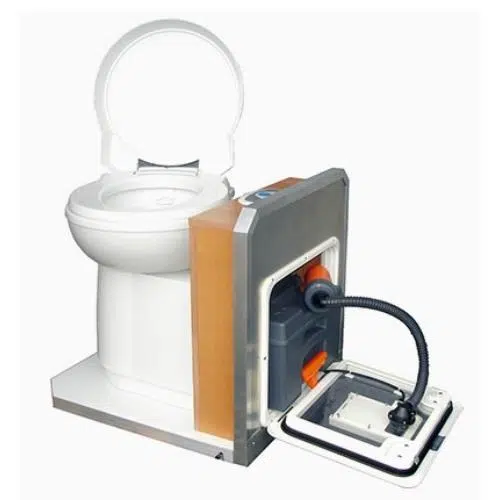 Get a SOG toilet system fitted. The SOG system uses negative pressure to take away the smells – when the toilet blade is opened a fan starts up and takes the smell away through a vent. This means that the contents of your cassette break down naturally and no expensive chemicals are required. It's much better for the environment too.
Get the best data only sim cards for use in Europe. All data is now capped on the continent, but use the sim cards in the right way and you can have continuous data. If you use a Vodafone sim to stream tv, you may not need a VPN, saving at least £79 per year. Always check T&C's carefully regarding activation and roaming conditions.
Carry a low wattage electric kettle and hotplate to use when you're in a campsite where EHU is included and save on your gas costs. You could use a normal kettle and hotplate, but often in Europe the amps provided on sites are less than in the UK and you could end up tripping the system if you use too many high wattage items.
These are our travelling van life costs and tips. We know van lifers who spend half of what we do campervanning in Europe and similarly, we know well-heeled motorhomers who spend double – eating out every night and visiting every vineyard en route to stock up on fine wines.
There will always be costs which can't be avoided but much of what you spend travelling in your home on wheels can be managed – eating out, alcohol and sightseeing costs are areas where we have really trimmed what we spend.
Safe and happy travels, wherever you decide to go!
Are you looking for more motorhome tips & tricks? Check out these top posts…
Our van life gift guide is full of fun, creative and unique gifts for anyone who loves the van life. Whether you're looking for personlalised campervan gifts, funny campervan gifts or throughtful vanlife gifts for a loved one, you'll find the perfect something here.
Love it? Pin it!