Motorhoming Frequently Asked Questions
Motorhoming is a fantastic way to travel, but van life is not always simple! How a motorhome works, or how to motorhome might not be obvious for new motorhome owners and we regularly get asked the same questions. We gathered all these together in one place, along with our answers and useful tips to help your motorhoming journey go smoothly.
---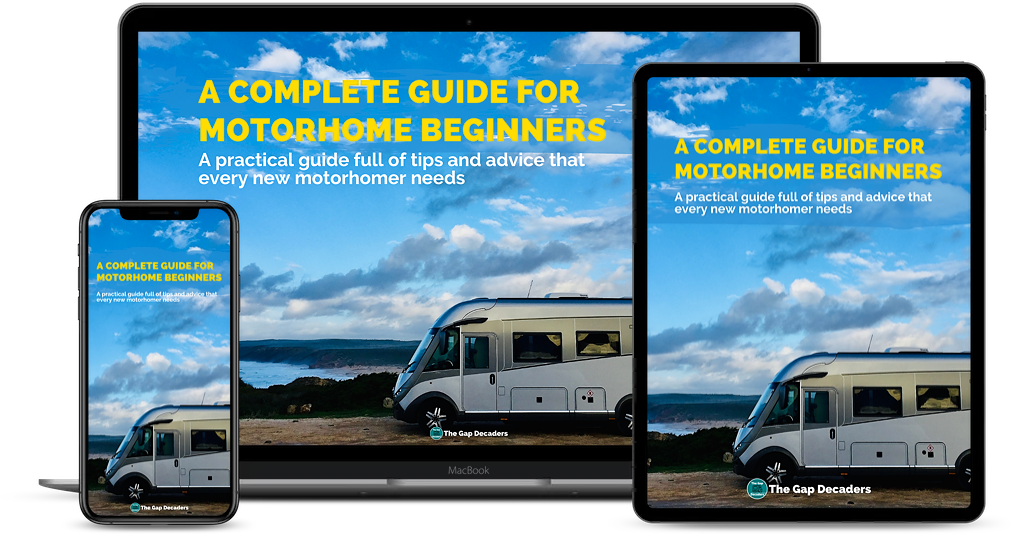 The Ultimate Beginners Guide to Motorhomes
If you want to see all our motorhome beginners tips and advice in one place, plus lots of extra info and support you won't find on the website, check out our motorhome guide for beginners. With over 70+ pages packed with helpful knowledge, first hand advice and motorhome basics, this is the ebook every new motorhomer needs in their van.
---
DO YOU WANT FREE MOTORHOMING CHECKLISTS TO HELP MAKE LIFE ON THE ROAD A BREEZE?
Are you looking for more motorhoming advice? Check out these top posts…
Choosing a motorhome or campervan is one of the biggest buying decisions you'll ever make and high on lots of people's bucket list. Read our buyers guide to make sure that when you choose a motorhome or van, it's the perfect motorhome for you!
Love it? Pin it!