This post may contain affiliate links, from which we earn an income.
The Best Motorhome & Campervan Gadgets
If you love motorhoming then you'll know that having the right kit makes all the difference. Check out our pick of the best and most useful motorhome and campervan gadgets and essential accessories, tried and tested by us over three years of full time motorhome life.
All our camper gadgets have been picked because we, or other van lifers we know, have tried and recommended them.
Our gadgets only make the list if they perform, are lightweight and are (usually) dual or multi purpose, and all of them will make life on the road just that little bit easier.
Motorhome Gadgets for Tech & Power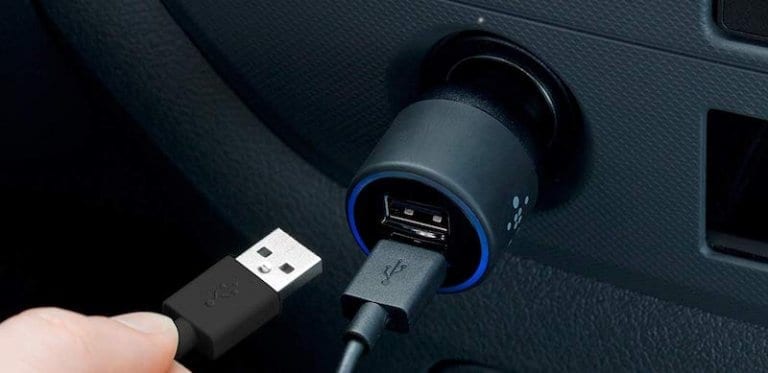 The daddy of all car phone chargers and one of the best motorhome accessories for a road trip. It took us a while to click on to keeping stuff fully charged on the move rather than using our leisure batteries once stationary (a bit thick, I know!).
Since then we have tried a few; they wobble around in the cigarette lighter hole, lose connection when you go over a bump and charge your devices at a snail's pace, especially when it's a tablet or charging brick. This Belkin Dual USB Charger is sturdy, feels well made and fits the hole perfectly 😉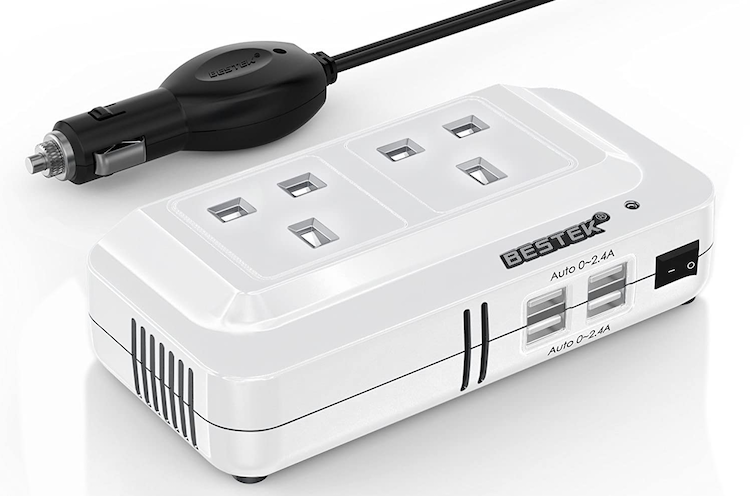 This nifty little Bestek 200w Mini Invertor plugs into your motorhome 12v socket (you may need an adaptor for non-UK motorhomes) and provides two USB ports and two conventional plug sockets.
This handy inverter will power all your essential campervan accessories such as your tv, devices and smaller items like a camera or shaver. It's not suitable for things like hairdryers, straighteners, irons or kettles 🙁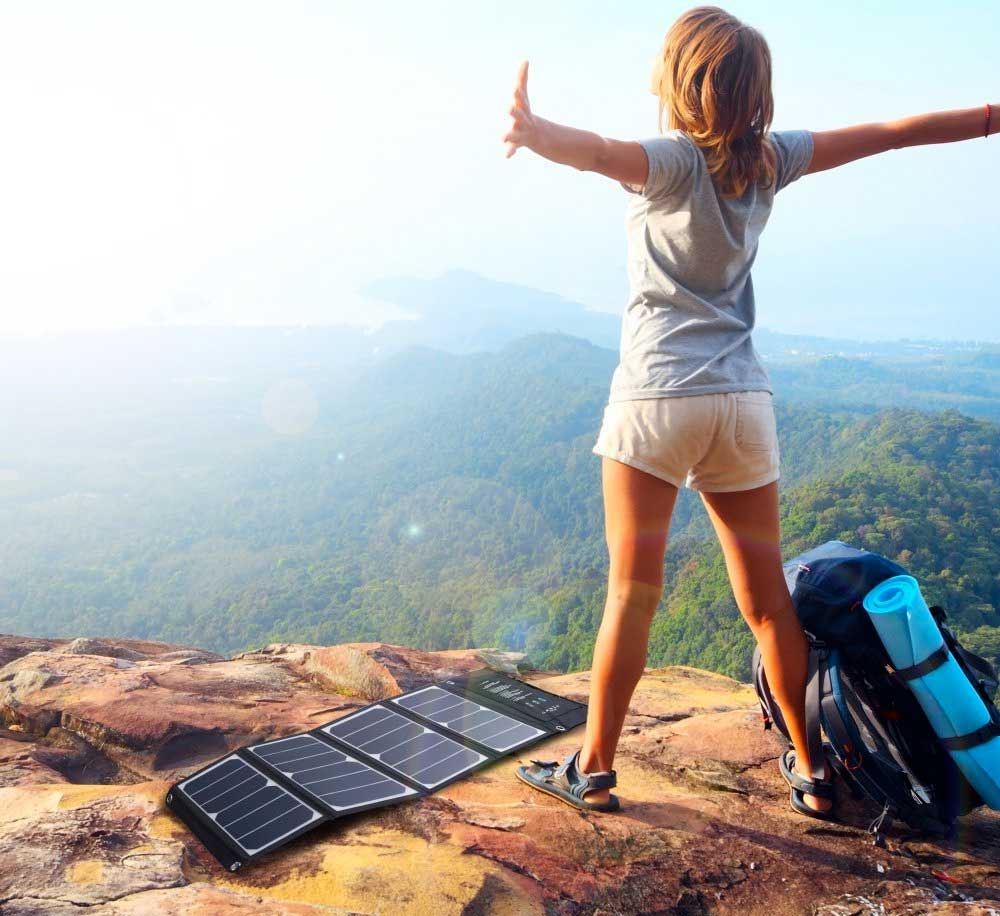 Alternatively, or if you prefer to use the power of the sun and don't want fixed solar panels, this BigBlue 28W Folding Solar Charger is one of our favourite van life gadgets and packs down flat, weights hardly anything and is waterproof.
The folding panel will charge three devices simultaneously via the fixed USB ports and will provide insurance against flat batteries, a must have for your next motorhome camping trip.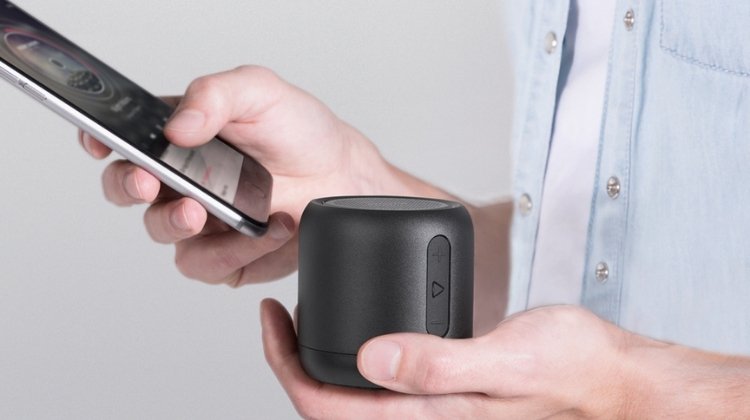 This tiny Anker Soundcore Mini Portable Wireless Bluetooth Speaker delivers great sound and 15 hours of playing time from a single micro USB charge, never worry about battery life again!
Perfect for your motorhome or awning, especially when you're wild camping and can blast out your favourite hits!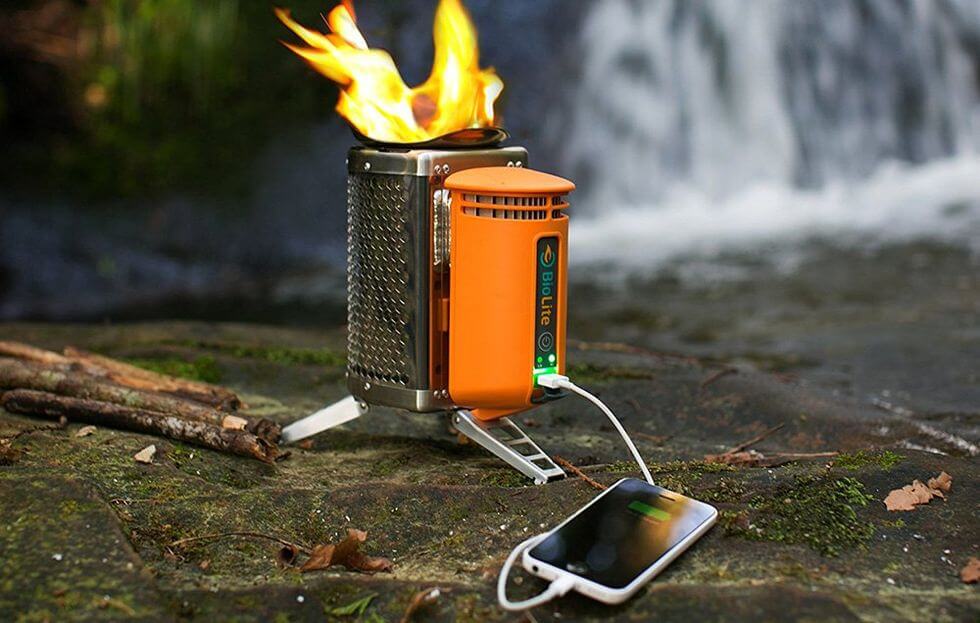 If you like truly innovative and cool motorhome gadgets and wild camping gear, then this BioLite Campstove Stove & Charger is for you. This stove will convert energy to charge your phone whilst heating your hands or water for a cuppa… how cool is that?
This little wood burner has a USB port, is light and compact and ideal for motorhome wild camping. Remember not to use where there is a fire ban in place or risk of wild fires.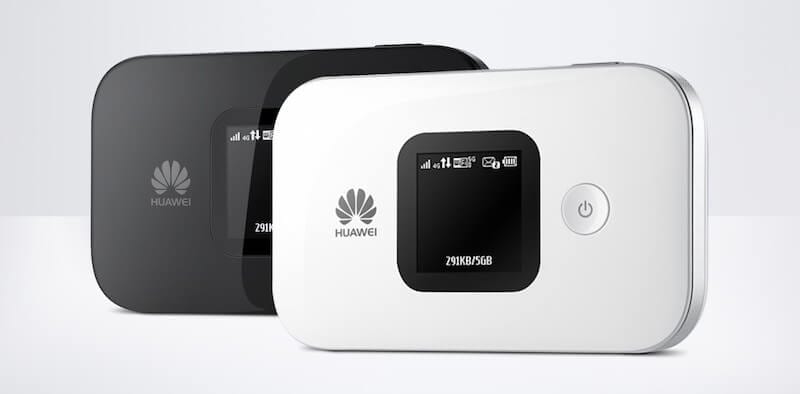 This Huawei E5577 Mobile Wifi mifi device will pull in all the 3/4g around you and create a wifi signal for up to ten devices to create a wifi zone in your motorhome, or when you're out and about.
We have been able to get signal with this when our mobiles have the dreaded 'no service' and as it creates a wifi zone, you can use it to download where wifi is required.
RELATED POST: An Easy Guide to Motorhome Wifi & Internet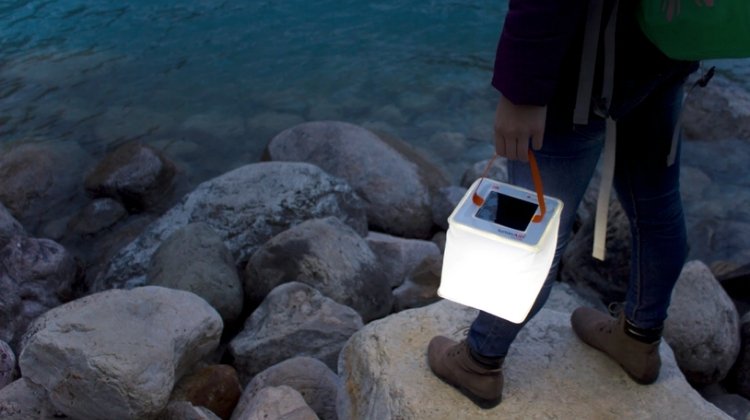 This little superstar light is 100% solar powered, portable, wireless, inflatable, waterproof (IP67 rating) and collapses flat. The LuminAID Solar Inflatable Lantern has four brightness settings and will illuminate your awning, motorhome or campervan for up to ten hours hours after spending the day in the sun – better than any fairy lights!
One of the most innovative and cool camping gadgets, which looks good too.
RELATED POST: Five Ways to Watch TV in a Motorhome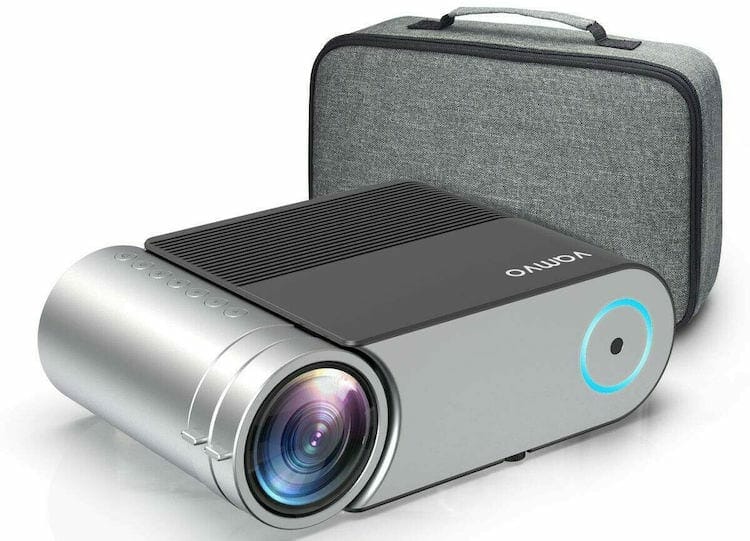 Forget the motorhome tv, this Vamvo Mini Projector can be used anywhere in your motorhome or awning (you might need a cube extension lead like this one) perfect for campervan life on those hot summer nights!
Just connect to your phone or streaming service and watch whenever and whatever you want!
If you're travelling with expensive gadgets, make sure your motorhome insurance or travel insurance covers them. We recommend True Traveller who have a range of gadget insurance options.
Motorhome Gadgets for Comfort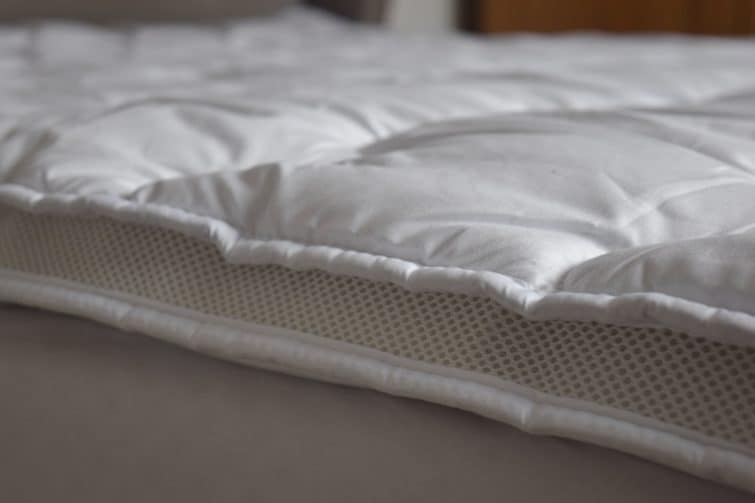 Good motorhome bedding is really important, especially if you live in your van full time or you're travelling in Europe in the height of summer when it can get stuffy at night. We had cheap toppers for comfort which were ok but when the time came to change them, we stumbled upon these Silentnight Airmax Mattress Topper.
This topper has literally changed my life…I'm usually quite cynical about product claims but this topper really does do an amazing job of providing comfort and keeping me cool in bed. One year in use and it continues to perform! You can also get single and bunk bed sizes.
RELATED POST: The Best Bedding for Motorhomes & Campervans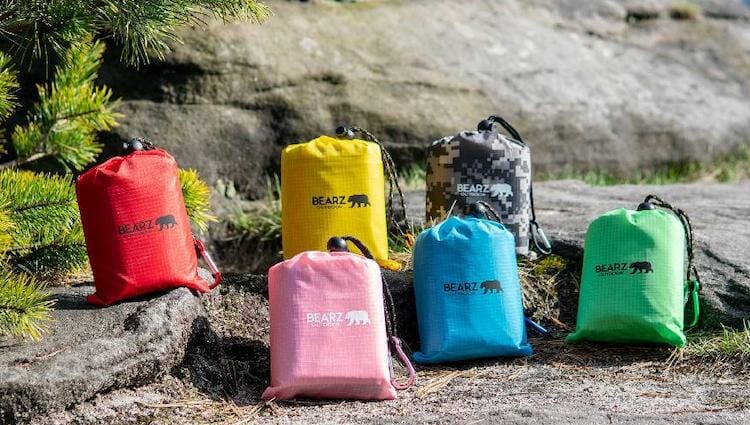 Never get sand in places you don't want it again with this Bearz Outdoor Picnic Blanket and Camping Mat. Multipurpose and waterproof, this versatile and lightweight pocket blanket comes with its own stuff sack, which all fits into the palm of your hand when rolled up. Simple, like all the best campervan stuff!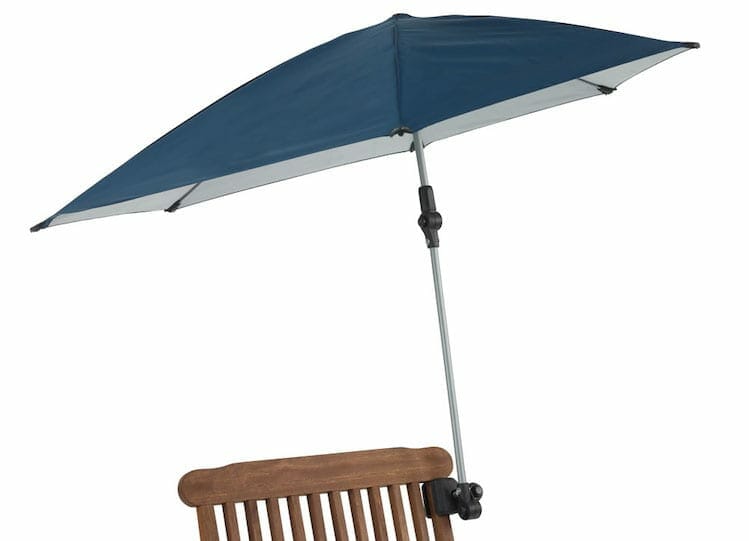 These Sports-Brella Umbrella Parasols clamp on to your camping chairs and are perfect if you're wild camping and don't want to get your awning out.
The tough fabric is water-repellent and provides sun protection wherever you are. The arm is flexible so the you re-position as the sun moves.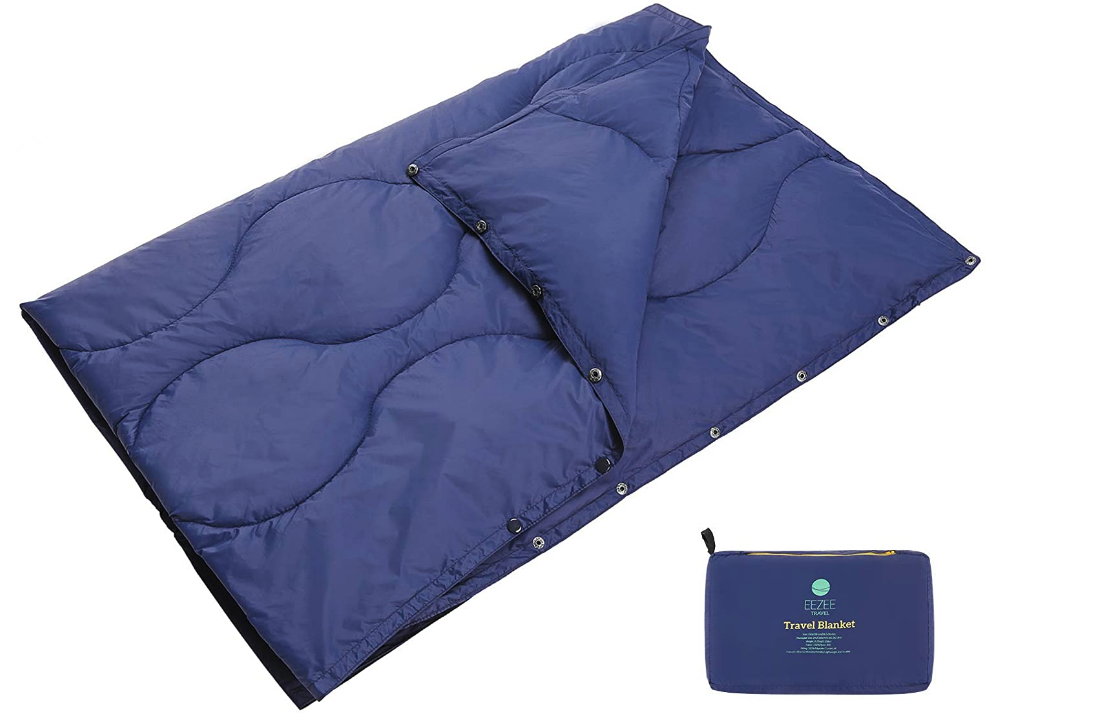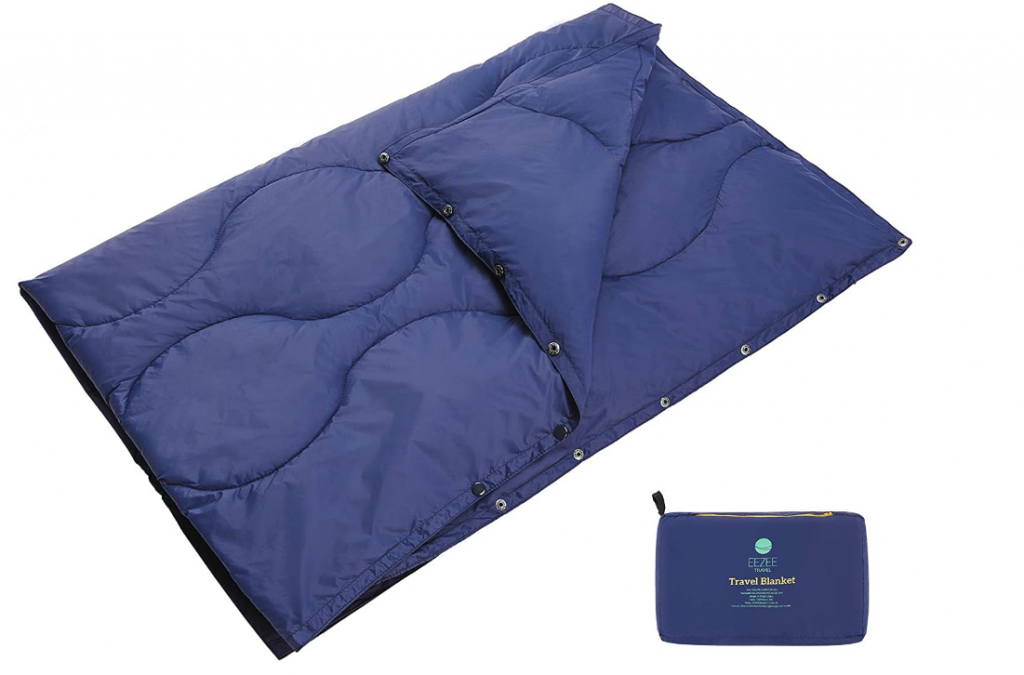 With fiberfill interior and cluster-loft padding, this Kelty Besty Compact Blanket is the perfect size for snuggling into on a cooler evening.
With it's own stuff sack, this blanket rolls down to the size of a water bottle and only weighs 250g, so easy its to stow in your motorhome or rucksack, and much easier than using your sleeping bag!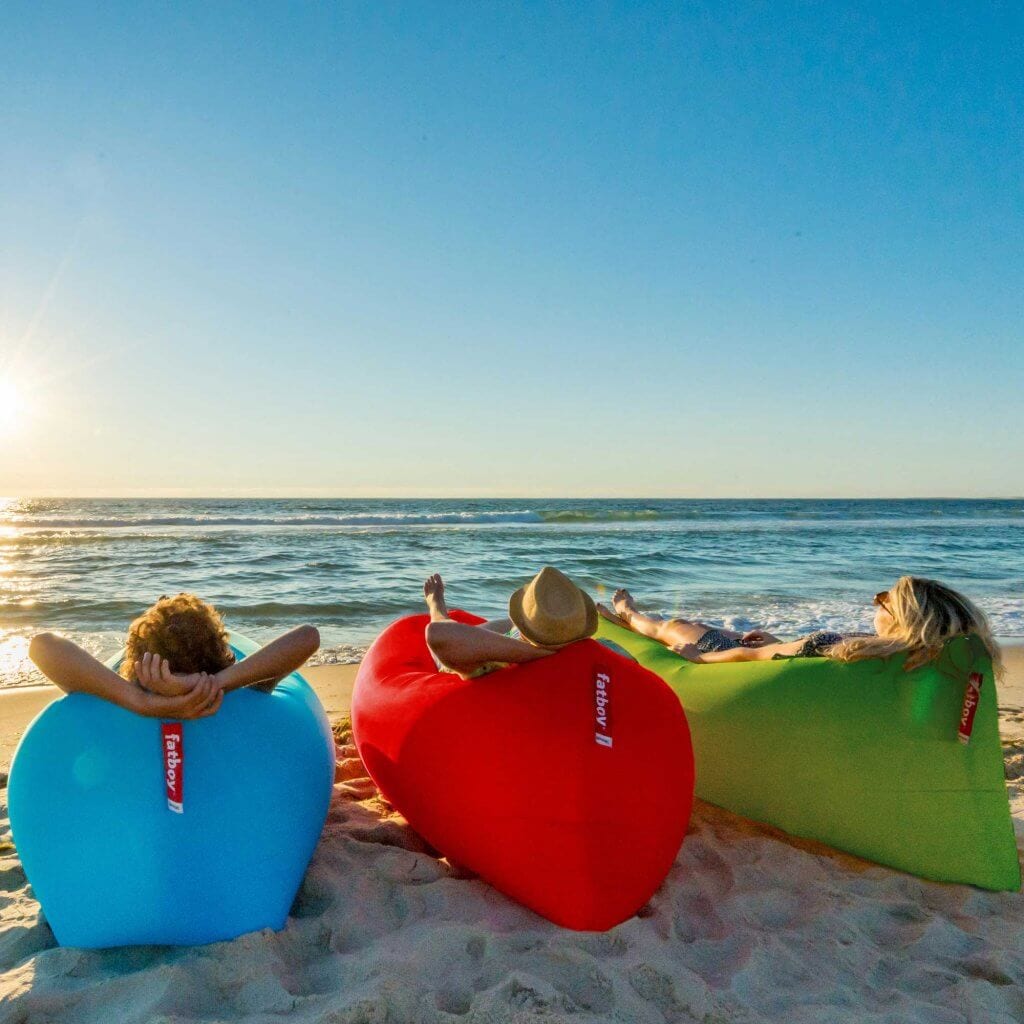 No power needed to blow up this Fatboy Lamzac Air Lounger. Hold open, spin around and fill with air before sealing.
These fun campervan accessories are surprisingly comfortable for an afternoon snooze or a few chapters of a good book, also entertaining for those watching you fill it with air!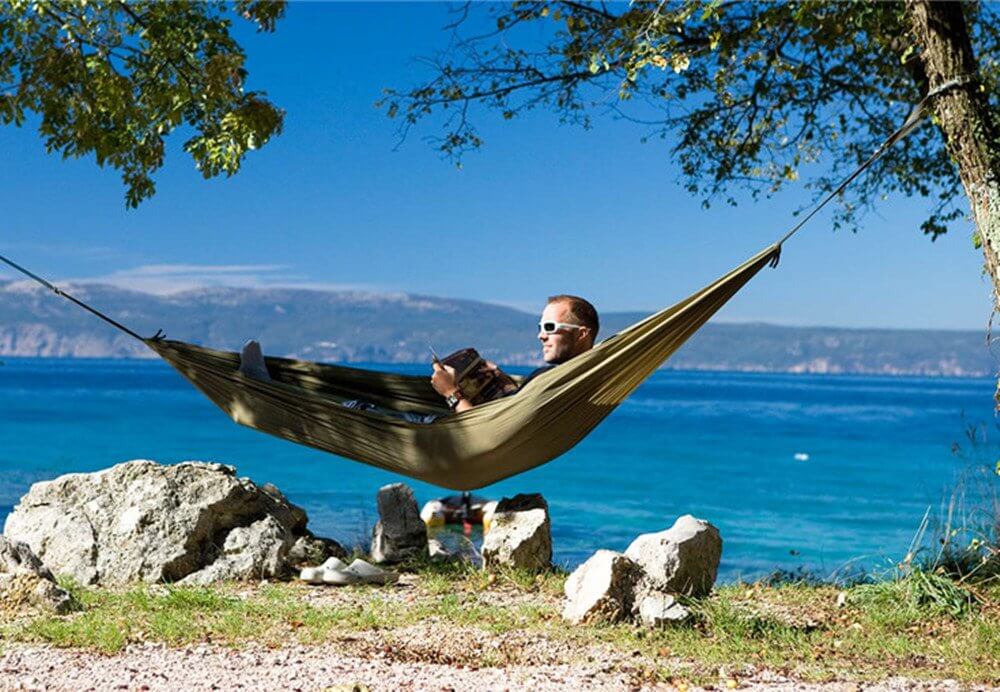 While away your afternoon on this Naturefun Ultra-Light Hammock. This hammock packs down into it's integral carry sack and is really easy to set up and comes with a lifetime warranty.
What a great addition to any motorhome gadget lovers garage!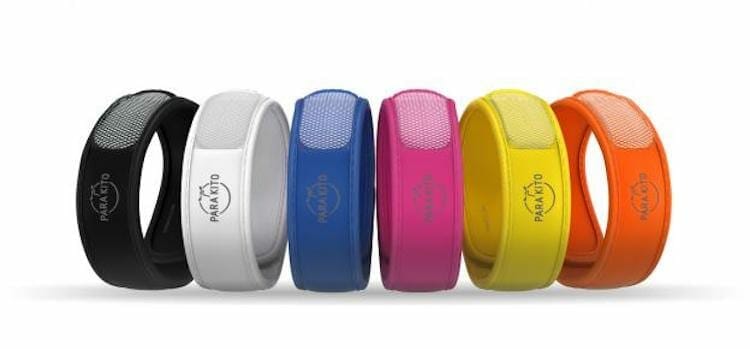 Made in France, this Para'Kito Essential Oil Diffusion Mosquito Wristband is a bracelet which contains a mosquito repellent in the form of a pellet, created using a combination of seven natural essential oils. This is the number one natural mosquito protection in France and gets rave reviews.
The oils diffuse over 15 days, so there is no need to re-apply, and they smell good too! If you do suffer from mosquito bites remember to take some antihistamine cream in your first aid kit just in case.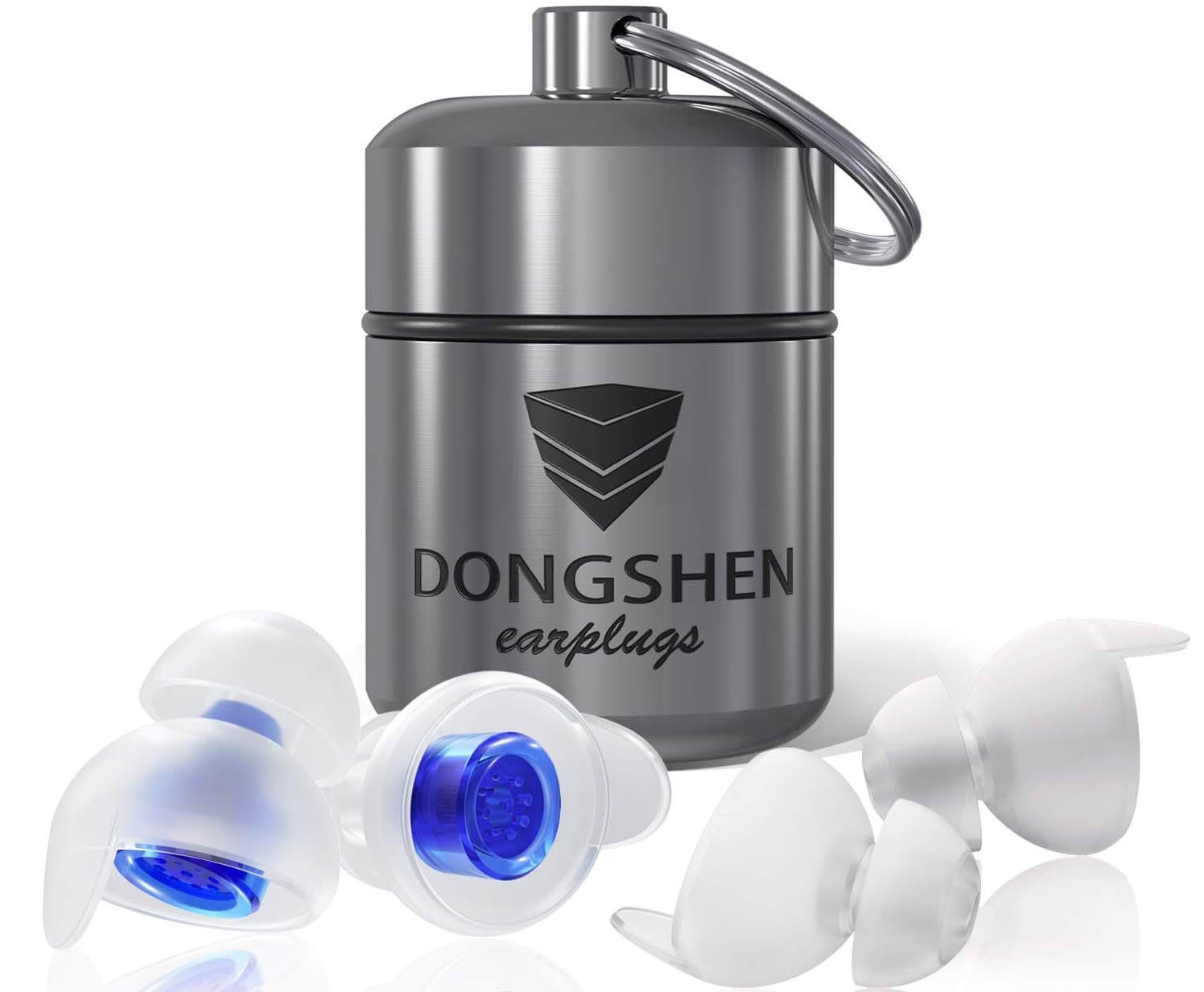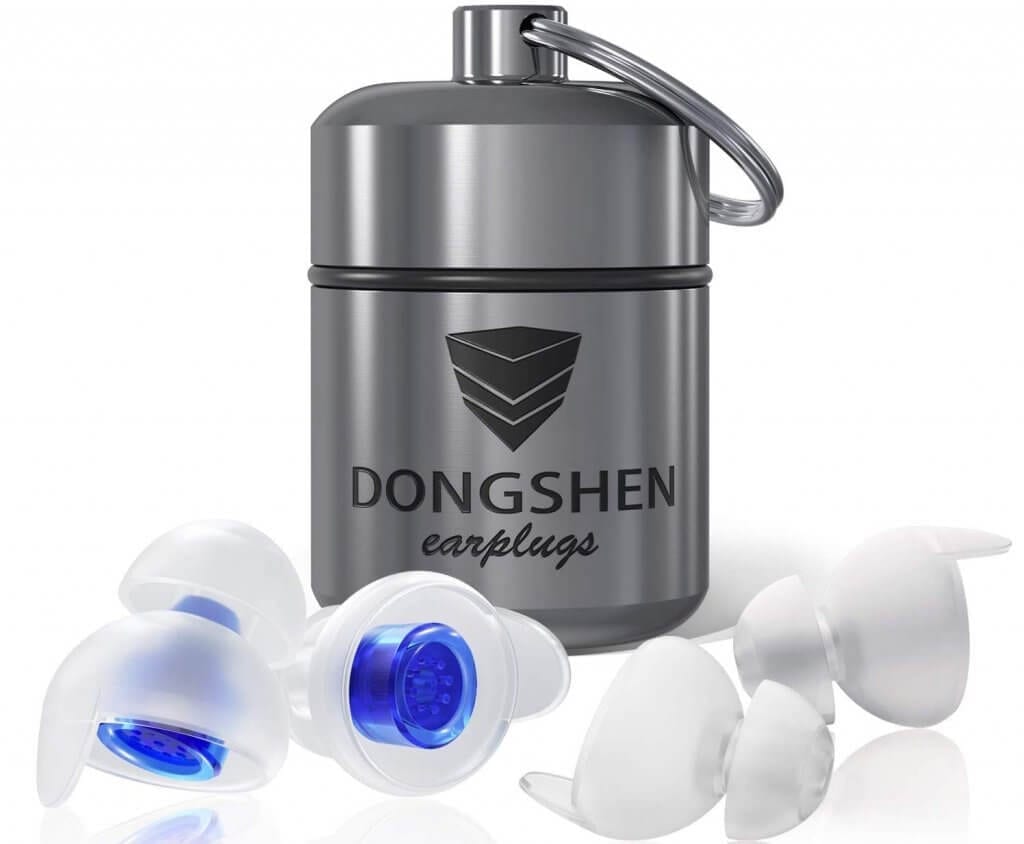 These really are the daddy of earplugs! These Dongshen EarPlugs for Sleep are made from top quality materials, will stay put all night and provide un-rivalled ear protection when sleeping in a motorhome.
They may be slightly more expensive, but provide such great value for money; wearing them I was able to sleep in our motorhome in a truck park full of refrigerated lorries!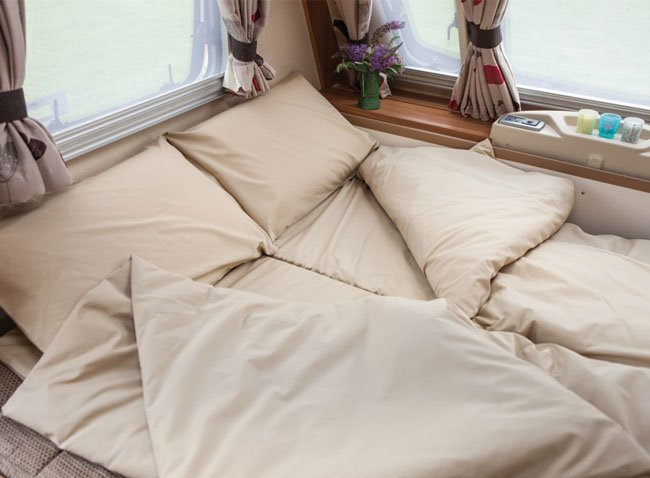 This Duvalay Compact Dual Season Sleeping Bag is mattress topper, quilt and sheets all in one. Easy to roll away and store, and with a tog of 7.5, these luxury sleeping bags are perfect for motorhomes, especially if you don't have a fixed bed.
The soft bedding can even be put together to make a cosy double duvet.
RELATED POST: Winter in a Motorhome – Tips, Tricks & Essentials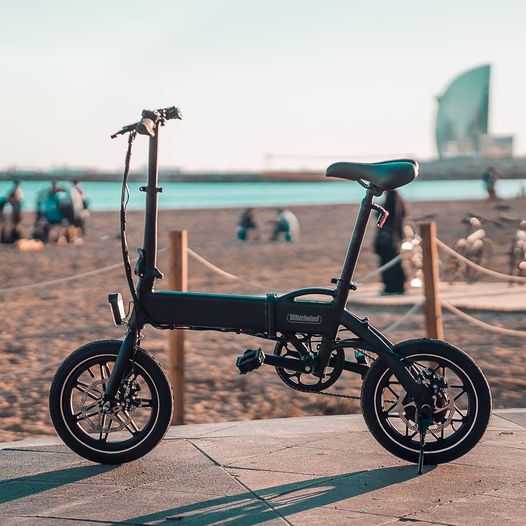 As folding electric bikes go, the Whirlwind C4 is one good looking dude. With pedal assist, three gears, a top speed of 15.5mph and a 35 mile range, the C4 is ready to get you places whenever you park up.
This is the perfect option if you don't have a bike rack, or worry about the security of your ebike – it will fit neatly into your motorhome garage or campervan under-bed storage.
Motorhome Gadgets for Personal Hygiene
By far the best portable laundry system we have tried. The Scrubba Portable Laundry System Wash Bag folds down into a small 145g parcel and cleans your clothes in a few minutes, using a minimal amount of water and effort.
RELATED POST: Motorhome Washing Machines – Which is Right For You?
Probably not their intended use, but these Amasawa Ratchet Hanger Pulley Ropes make the best washing line! Hook together and pull taut using the small but effective ratchet around a tree, bush or post and you have the perfect line which is robust but thin enough for pegs.
A really versatile motorhome gadget which makes life easier, you can use these for all sorts of other jobs as well.
If you need to get to the facilities in the middle of the night, and there the ones which don't provide free paper, sling this bit of innovative camping equipment over your shoulder.
The OLPro Waterproof Toiler Roll Dispenser keeps your paper dry and even has a flashlight inbuilt to help you find the way. Genius!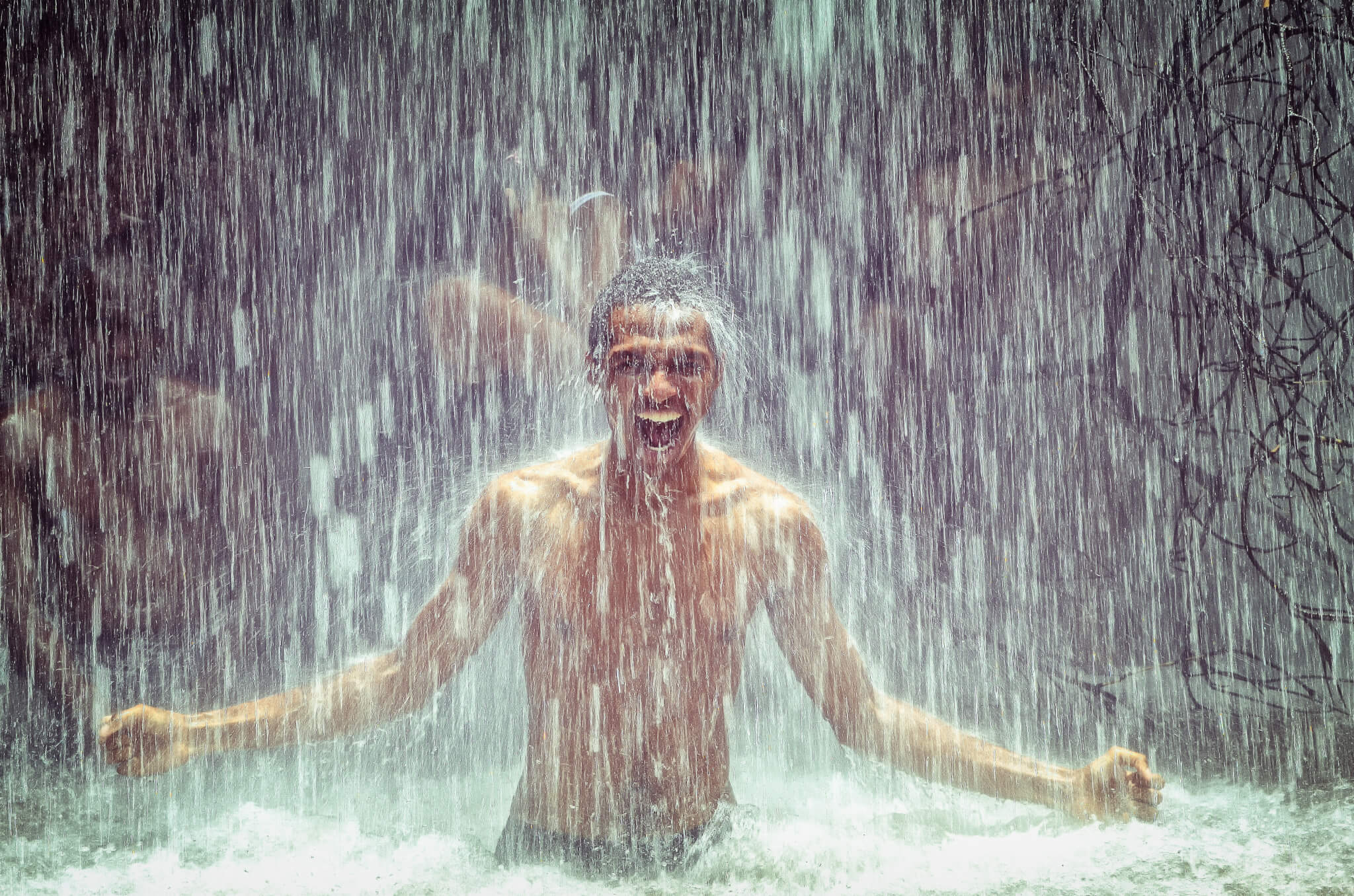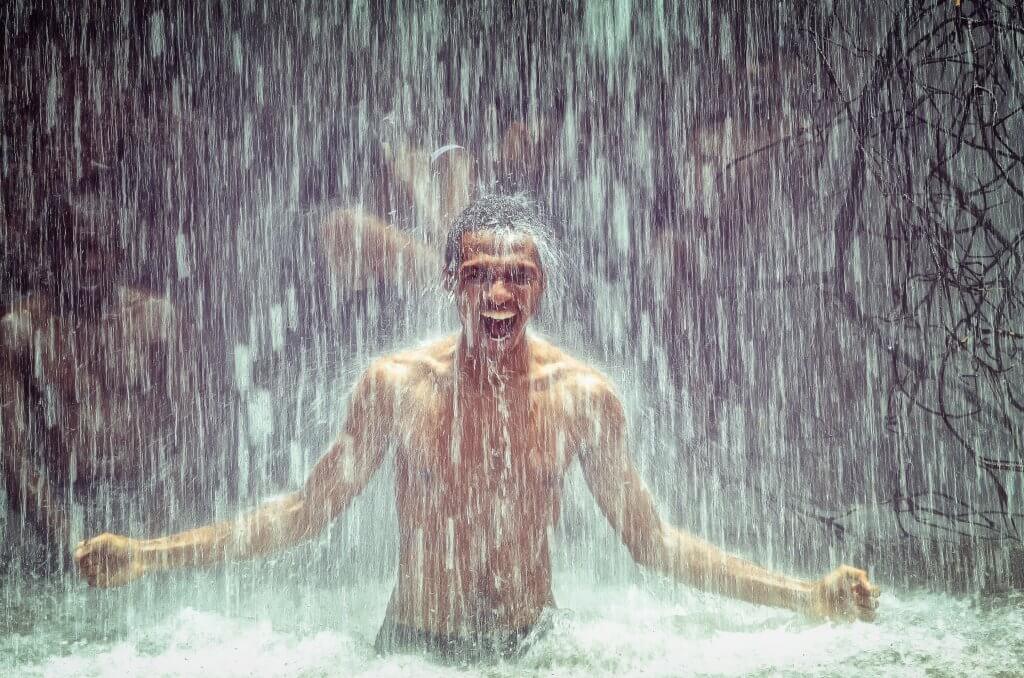 The Hillington Solar Powered Shower is great for conserving water and fuel. Fill the bag and hang in the sun for three hours and you'll have 20 litres of 45°c water for your shower.
If we practice the on/off/lather up/on/rinse/off method we can make this last for both of us. For other tips on staying clean wild camping, click here.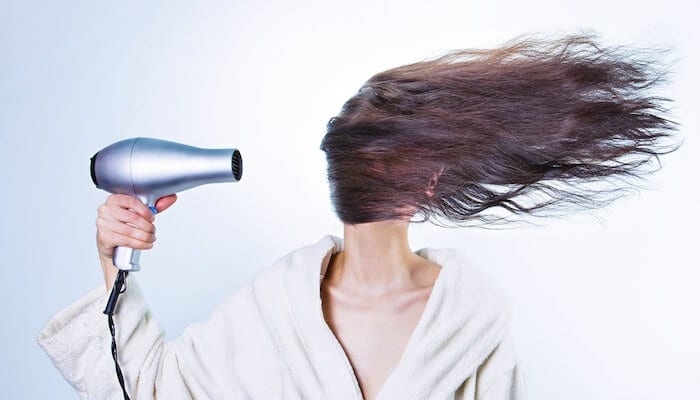 No 12v hairdryer is going to work as well as your 1200w all signing, all dancing version at home. But, if drying your hair on your motorhome travels is important then the Maso 12v Portable Hairdryer is the best of them.
I have had this for two years and it works every time and blows hot air, not a lot more to be said!
Don't bother wasting your money on 12v straighteners, I won't even recommend them they are so useless! Instead try Babyliss gas hair straighteners, which do a great job.
Motorhome Gadgets for the Kitchen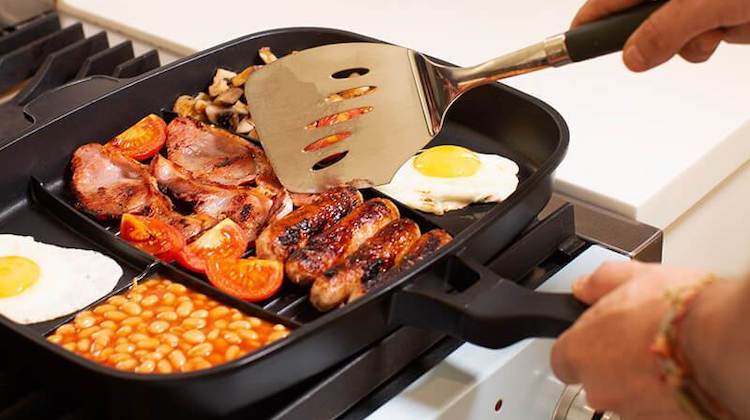 A great camping cooking gadget, perfect for cooked breakfasts and limits the washing up, this Lazy Man Frying Pan is an awesome way to start the day. Need we say more?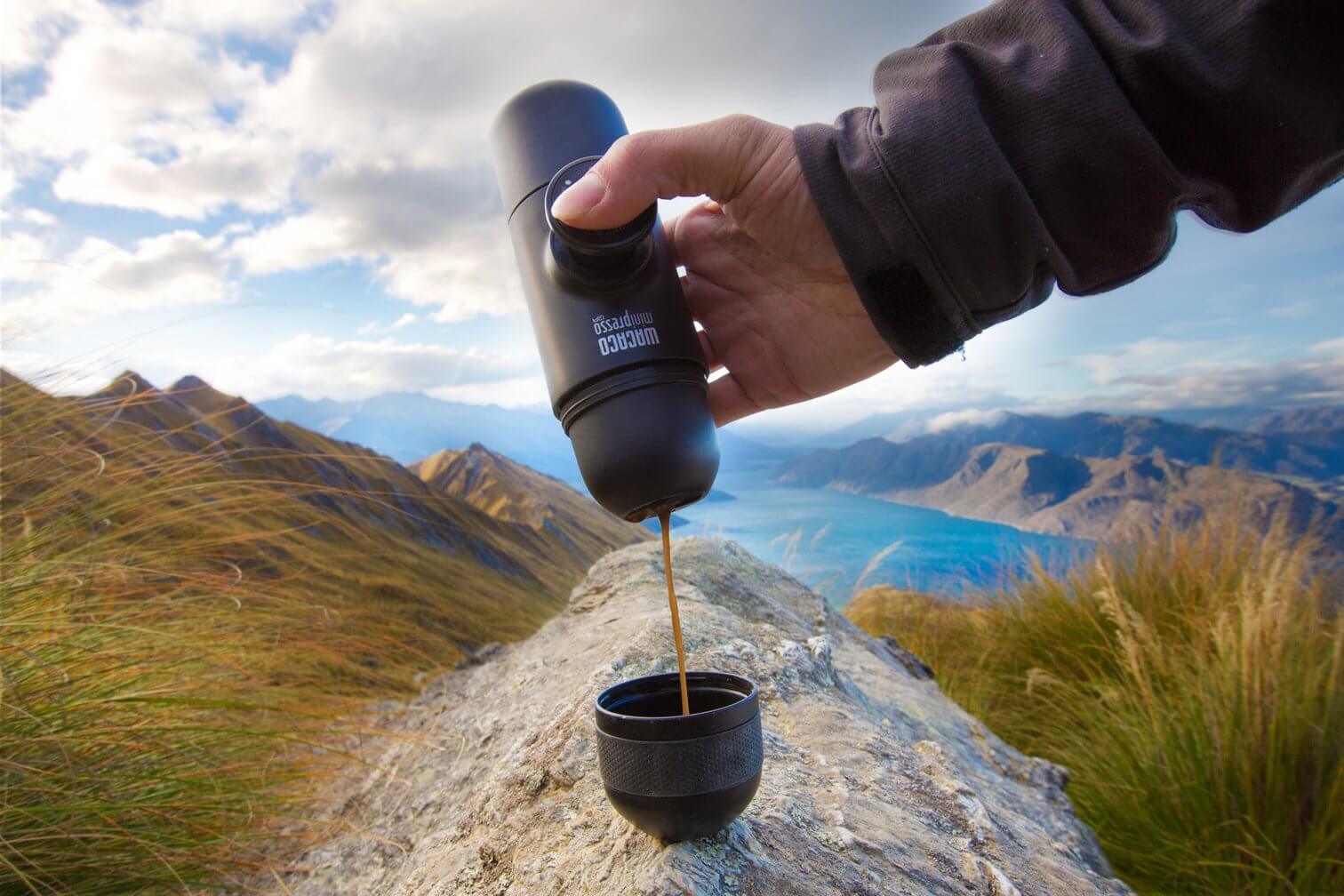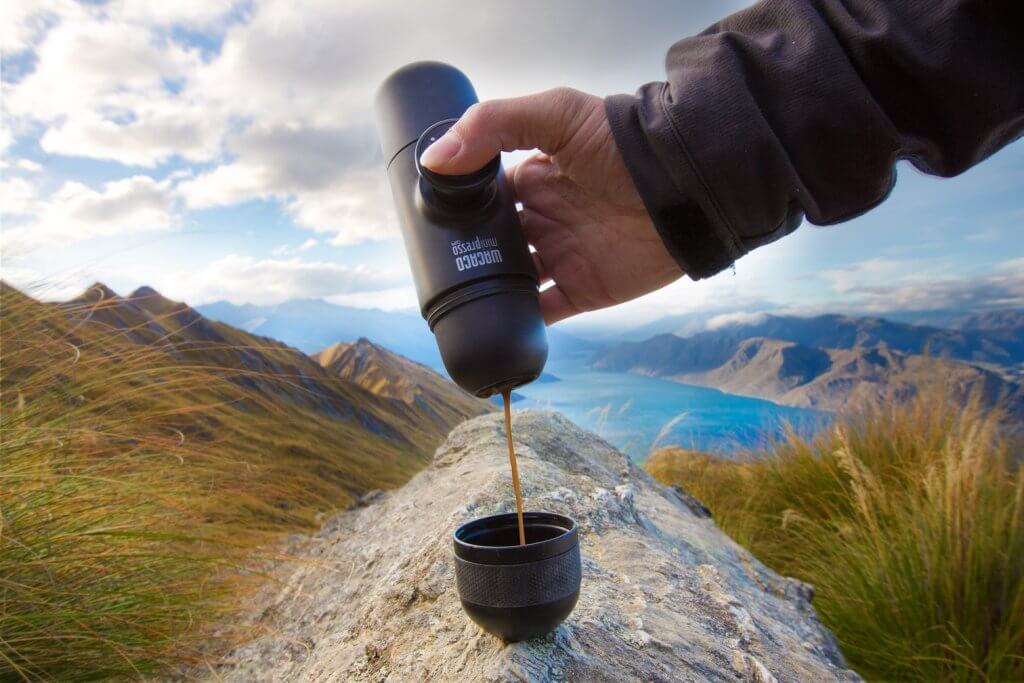 What if you're a motorhoming coffee addict but need to save energy? Then this Wacaco Minipresso hand pumped portable espresso maker is perfect for you.
Suitable for Nespresso pods and ground coffee, it uses no electricity just pump power! Super lightweight and compact, this is a really nifty motorhome gadget which makes me happy!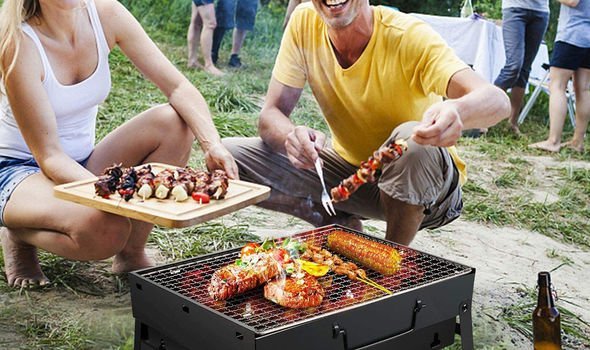 If you're motorhome wild camping and want to be discreet, this tabletop BBQ Barbecue Grill uses charcoal and is easily foldable and only weighs 1.6kg so it won't eat up your payload.
We also carry a Cadac but it's not always appropriate to get it out when wild camping, as sometimes we're only 'parking'! This has to be high on the list of best camping essentials, whether you're motorhoming, campervanning or camping.
Not sure of the quality of the water where you are? Use the Lifestraw Go 2 Stage Water Filter Bottle. The replaceable carbon filtration system will remove 99.99% of things you don't want to be drinking from 4,000 litres of water.
This really is cool camping gear and a perfect gift for hikers.
Fitted Motorhome Accessories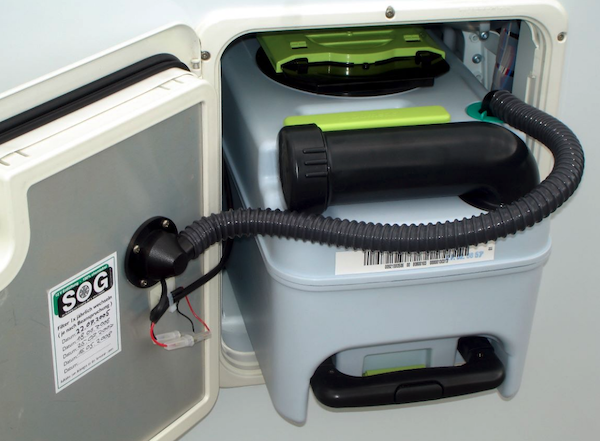 Forget about unpleasant smells in the toilet and toilet chemicals, which cost a fortune. When you fit a SOG system to your toilet, a small fan starts when you open the blade and tales the smell away.
Your waste and loo paper break down naturally, until you're ready to empty your toilet cassette. Save on chemicals and save the planet by not using them in your motorhome or caravan.
RELATED POST: An Easy Guide to Motorhome Toilets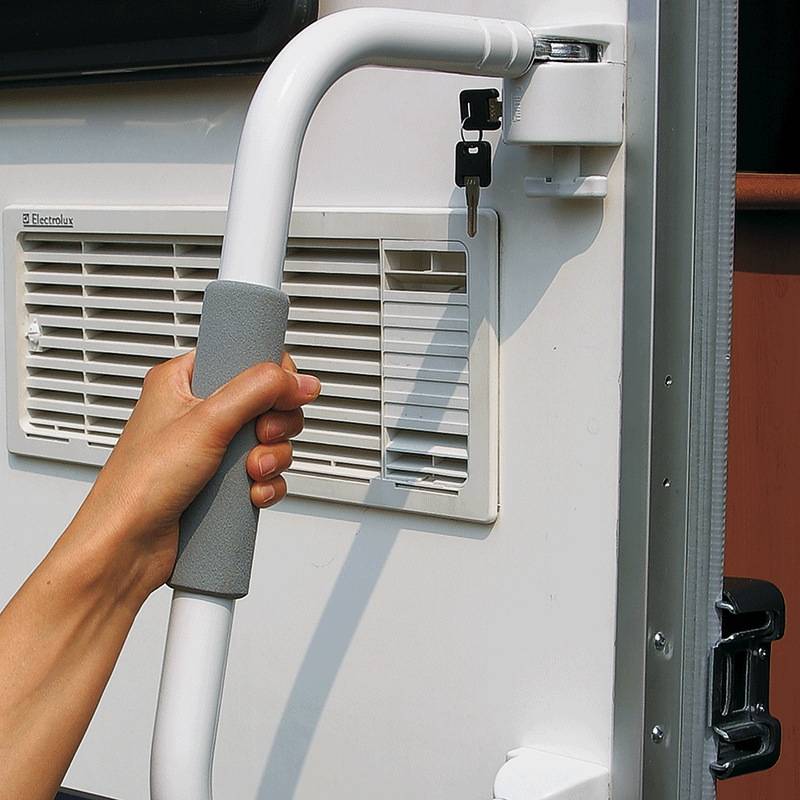 This Fiamma Security Grab Handle is a fantastic dual purpose accessory for your motorhome. It folds across the locked door to provide an additional level of physical security, and when you're door is open, it provides a grab handle, helpful if you've got a big step and little legs, like me!
Other Useful Motorhome Gadgets
RELATED POST: 101+ Motorhome & Van Life Essentials + Packing List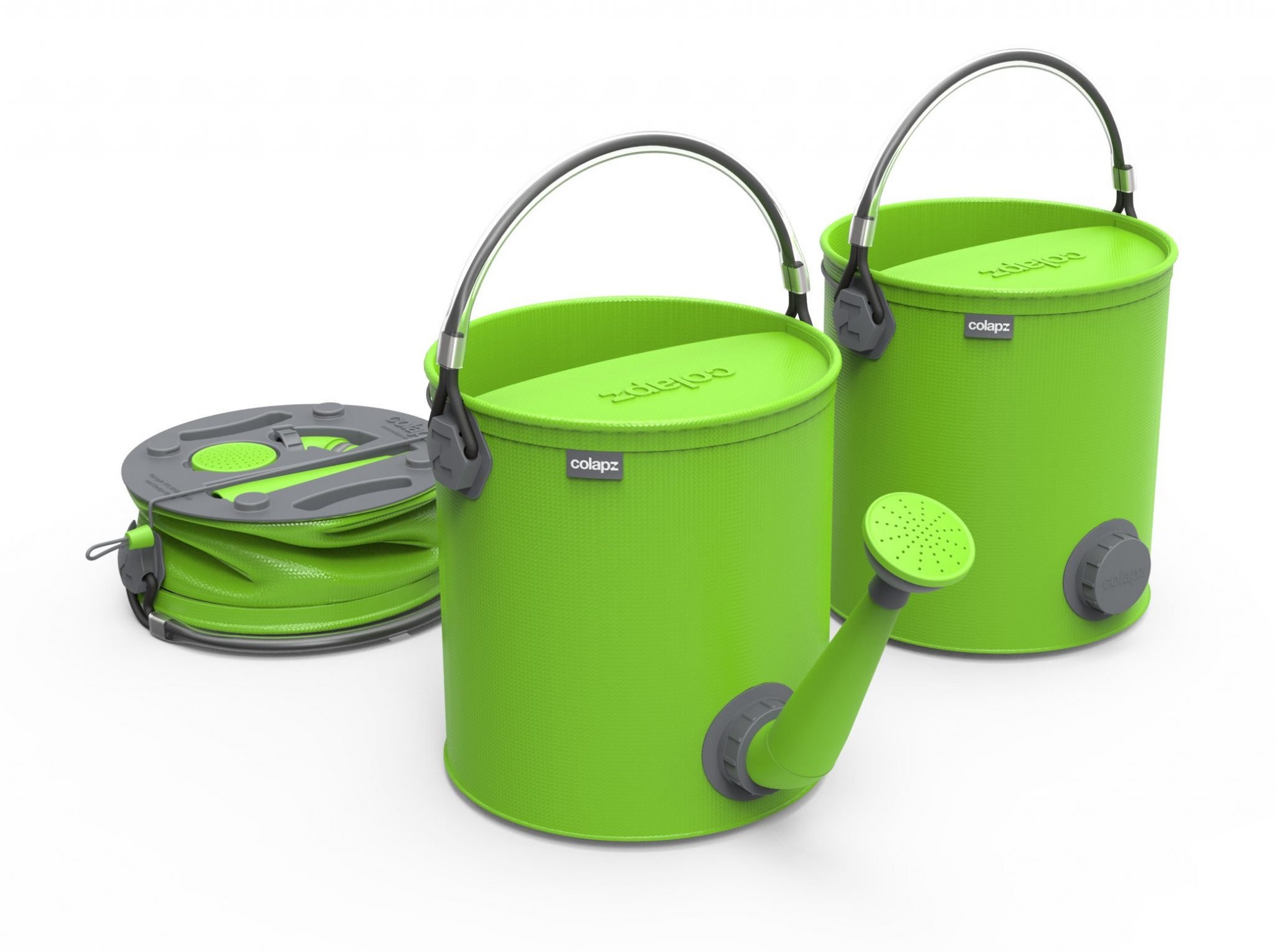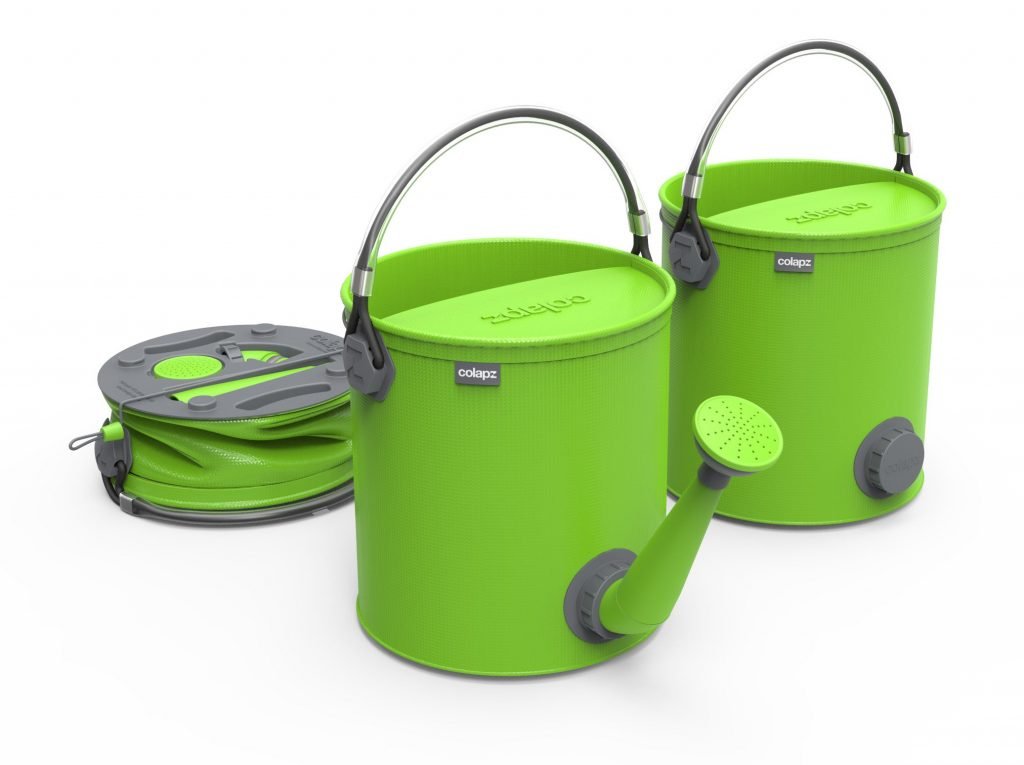 We love this Colapz 2 in 1 Watering Can and Bucket. The 7 litre watering can makes a brilliant water carrier, complete with convenient spout – water carriers don't always have spouts and actually getting the water into your motorhome can be a challenge! The 9 litre bucket is handy for so many jobs, including cleaning your motorhome.
The whole thing, which is made from sturdy materials, collapses with handy storage for the spout and plug.
RELATED POST: An Easy Guide to Motorhome Water Systems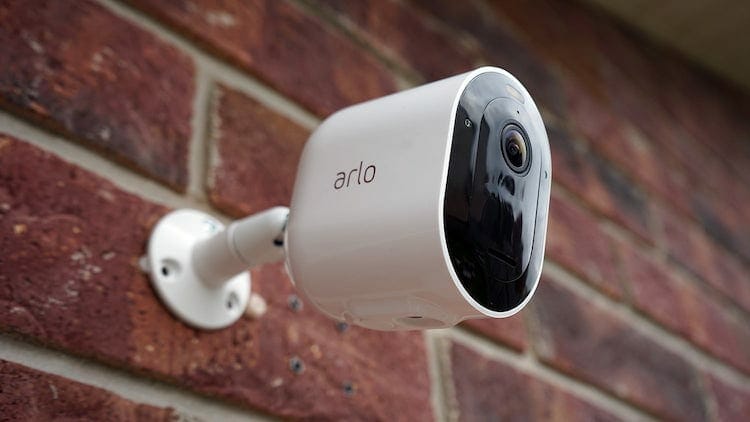 For total peace of mind when away from home, this Netgear Arlo Pro 3 Smart Home Security CCTV Camera System is a completely cordless cloud-based security system, giving your 24 hour monitoring capabilities from your laptop, tablet or phone.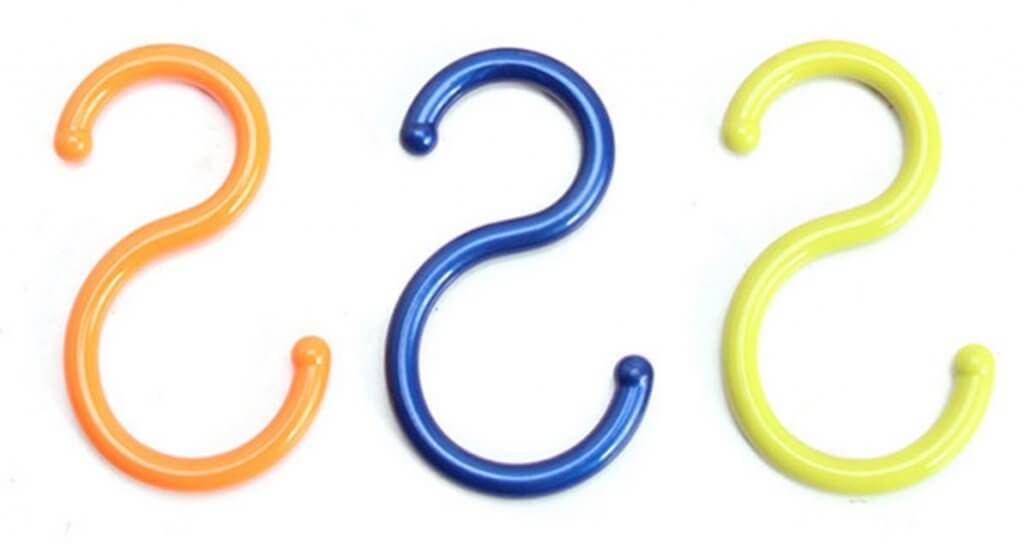 These plastic butchers hooks are worth their weight in gold and create storage space where there wasn't any! We have used them for so many things; hanging bananas, tea towels and utensils in the motorhome kitchen, washing from the awning when it's raining, swimwear in the shower when on the move.
I could site dozens of examples but don't want to bore you! Try these instead of suction hooks (which always fall off) and wonder why you didn't get some before!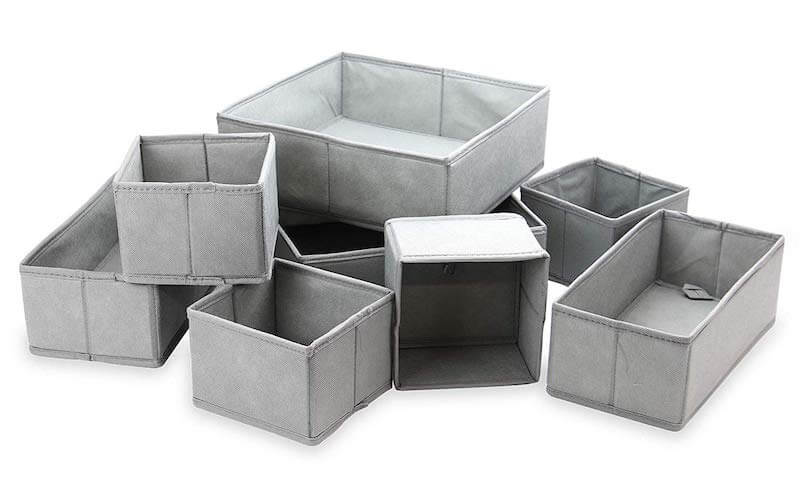 These type of fabric storage boxes are great, we have loads in the van; they do not mark or chip at your cabinetry or crash around when you're on the move and keep everything together and in the right place.
RELATED POST: Clever Van Life Storage Ideas You Need to Know!
Are you looking for more useful motorhome accessories guides? Check out these top posts…
Love it? Pin it!