This post may contain affiliate links, from which we earn an income.
Essential Guide to Motorhome Sat Navs
As long-term motorhomers, we've experienced a few different motorhome sat navs along the way! We've reviewed the top 18 on the market today, so you can compare and work out what suits you and your motorhome.
Our motorhome sat nav buying guide has tips and information about satellite navigation systems, multimedia players and using a smartphone with a sat nav app, to help you decide which type of sat nav is the best buy – then we share the top makes and models for you to choose from.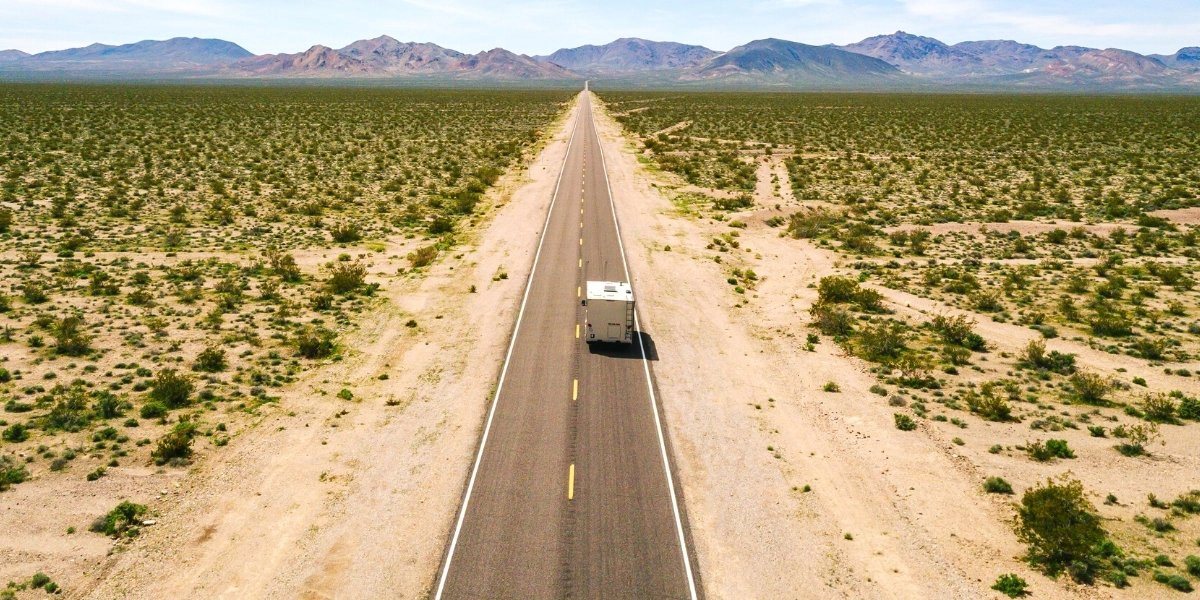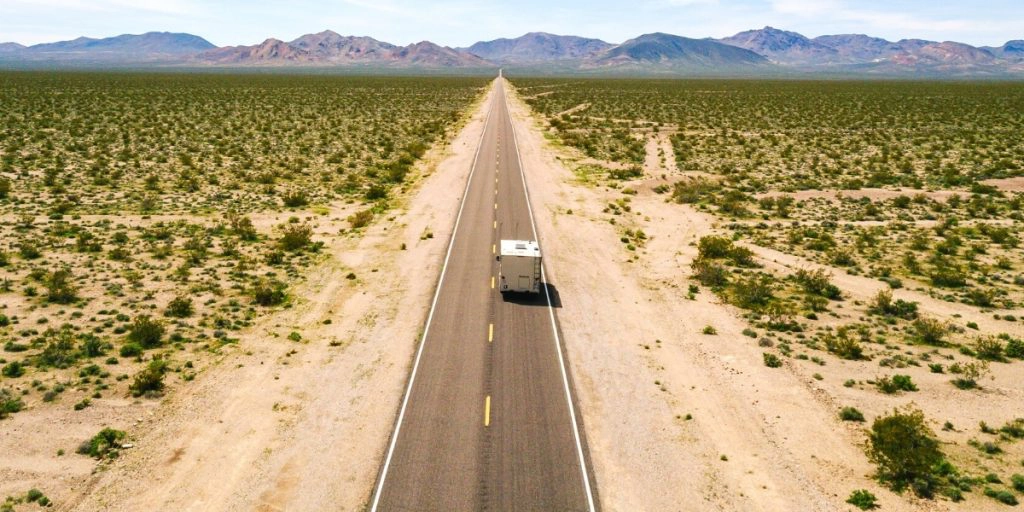 Do You Actually Need a Motorhome or Caravan Sat Nav?
If like us, you spend most of your driving time in a motorhome (or towing a caravan) then you may want to consider consider looking at specialist sat navs for motorhomes. This is because sat navs and software designed for cars won't allow you to configure the device to avoid height and weight restrictions, which help you navigate safely.
It's true that driving with due care and paying attention to road signs should help you avoid all the common hazards BUT you may not know about the low bridge or weight restriction until you're a mile or so away when a suitable diversion might be too late.
Turning a large vehicle or towing a caravan is not always easy and can be stressful for the driver. Add in the cost of wasted fuel, not to mention wasted time, and you have a good case for a motorhome sat nav. Then think about the potential damage to your van if you get it wrong, and not investing in a motorhome sat nav can feel like a false economy.
Here's a Quick Overview of What We're Reviewing…
Different Types of Motorhome Sat Navs
Integrated GPS Systems
An integrated GPS system fits in your dash and may also be connected to your reversing camera, radio and a bluetooth telephone system. These fitted sat nav systems are an expensive optional extra, usually sold on new motorhomes as a satellite navigation and media pack. Expect to pay around £2k or thereabouts for a factory-fitted Fiat Ducato motorhome sat nav.
When we did our research, we found this type of system very difficult to buy off the shelf; generally, you would have to go to a specialist supplier and installer for one of these.
If you have bought an older motorhome with an integrated system that you want to upgrade, try looking at a multi-media system, which you'll find further on in this post. They work in a different way but give you the same look and feel as a traditional in-dash system.
Dash Mounted Sat Navs
A dash-mounted or windscreen-mounted sat nav is just like a traditional car sat nav, but can be configured for your motorhome's size and weight. These sat navs operate using GPS and can include bluetooth and live traffic updates, as well as being linked to a reversing camera (read more about this later in the post).
Some will also have integrated dash cams (find out more about dash cams) and speed camera alerts. They are generally the easiest to use sat nav system but can clutter up your dash or windscreen. Updates are usually downloaded manually, so you may need a PC or laptop to keep your system up to date.
Top Twelve Best Dash-Mounted GPS Systems
In Dash Sat Nav Multimedia Systems
Relative newcomers to the market, these are fully integrated into your dash and provide touchscreen mapping, music and telephone via Apple Carplay and Android Auto apps on your smartphone. Some are compatible with reversing cameras also.
You will need smartphone data for one of these systems; they will typically use 0.67MB of data every 10 miles and 0.73MB of mobile data for every 20 minutes of driving.
Top Six Multimedia Systems
Smart Phone or Tablet with Mapping Apps
Create your own motorhome sat nav using your mobile phone or a small tablet which can be mounted to the dashboard, or used by your passenger to navigate, with a navigation app.
There are lots of motorhome and caravan sat nav apps available and which you pick is a matter of trial and error, how you like your screen to display, which options you require and so on. Head across to the best motorhome sat nav apps to find out more.
CoPilot GPS App
One of the most popular motorhome and caravan satellite navigation apps, CoPilot has developed a lot over the past few years.
Now compatible with both Apple CarPlay and Android Auto, it boasts a host of great features, such as off-line navigation, routes based on your motorhomes height, weight and length, points of interest including campsites, and the ability to plan a route with up to 50 stops. Mapping is limited to Europe and the cost is £25.99 a year.
Some Things You Need to Know About Reversing Cameras & Motorhome Sat Navs
Many retrospectively fitted motorhome sat navs and multimedia systems boast that they are compatible with accessories, including motorhome reversing cameras. This is a great feature, especially for those that motorhome wild camping and parking in and around cities, which means you may be able to link to what is already there or have a new gadget for your motorhome.
There are a few things to be aware of before you spend your hard earned cash on a system expecting to link it to a reversing camera;
If you have an existing reversing camera fitted in the last ten years or so, then the connections (which happen at the dash end) are likely to be compatible.
If your reversing camera was factory fitted or fitted on a EU manufactured vehicle then you may find that a universal jack connection has not been used and you will not be able to link the two.
If you are planning on buying an off-the-shelf reversing camera and linking it up yourself, the cable supplied is usually 6-7m long. If you are in a vehicle much longer than 5m, you won't have enough cable to reach from the rear to the dash by the time you account for cable routing.
We suggest having a specialist look at your set-up if you want to link your motorhome sat nav to a reversing camera to ensure that you buy a system which is compatible with your needs or have a look at our post about motorhome reversing cameras here for alternative solutions like solar power.
Are you looking for more motorhome advice & tips? Check out these top posts…
Love it? Pin it!