This post may contain affiliate links, from which we earn an income.
Top Motorhome Sat Nav Apps
If you've already decided not to have a caravan or motorhome sat nav and prefer to use a sat nav app with a phone, tablet or via a media centre for your road trip, then you're in the right place!
If you're looking for the best sat nav for caravan users; the best sat nav app in the UK or for info on sat navs for mobile phones you'll find all you need to know here; we will explore the best app for sat nav, look at their pros and cons and highlight what you need to know about motorhome and caravan navigation apps.
How do sat nav apps work?
Sat nav phone apps use GPS (global positioning system) to provide you with a route from one destination to another, according to your specifications. You will need a smart phone to download these campervan nav apps, all of which work on both IOS and Android phones and tablets.
Many can also be used via Apple Carplay or Android Auto, which links your phone to a media player in your vehicle and replicates the look of a fully integrated sat nav.  If you want more info on these, sat navs and sat navs with an integrated dash cam, then head on over to the Essential Guide to Motorhome Sat Navs.
The downside of using a motorhome or caravan sat nav app is that most require a wi-fi or 4g connection, at least to get started. Using a dashboard mounted phone is also illegal in some countries so this must also be taken into consideration.
There are lots of motorhome navigation apps available and which you pick is a matter of trial and error, how you like your screen to display, which options you require and so on. These are our pick of the top motorhome navigation apps, we suggest doing a route you are familiar with using each before making a choice.
Google Maps

This is our go-to motorhome navigation app for planning and understanding routes and directions. We do use Google Maps for actual motorhome navigation but have to be ultra-aware of road signage and restrictions. In the past we have had a few big detours due to low bridges.
Clean on the screen and intuitive.
Covers UK, Europe and the World.
Free lifetime updates and without ads.
Live traffic updates including diversion suggestions.
Supported by Apple Carplay and Android Auto.
Works offline (without traffic updates) once route started.
Needs an internet connection to start a route.
Cannot be configured for size of vehicle.
Some locations woefully out of date and no information on update frequency available.
CoPilot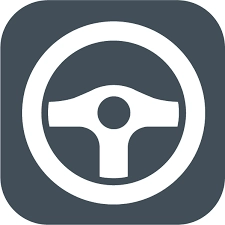 We have not trialled CoPilot yet as but fellow motorhomers give the app good reviews. This is one of the most popular apps with motorhomers, although in 2021 there were reports of odd route choices and several full-timers we know moved away from using it.
Easy to use.
Supports both Apple Car Play and Android Auto.
Can be configured for vehicle size (pick the CoPilot Caravan option).
Full offline maps capability.
Real time traffic alerts.
£24.99 annually.
Does not always select appropriate route.
Waze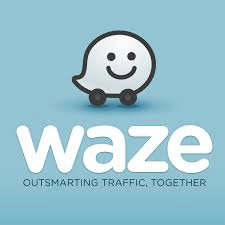 Clear mapping and easy to understand voice instructions got this motorhome navigation app off to a good start. Waze got even better when it alerted us to a hidden police car, which was indeed hidden exactly where Waze told us it would be. I don't like the 'report' button, which is at the heart of this apps live updates and encourages users to alert others too hazards ..it's just not safe. We also have been taken, several times, along very narrow roads and detours as Waze seems to favour the short-cuts, except we all know they are not shortcuts in a motorhome! The jury's out on this one.
Community based system with real-time input from users.
Accurate real time traffic alerts, hazard reporting and speed info.
Supported by Apple Carplay and Android Auto.
Free to use.
Requires internet connection for the whole journey.
Tends to favour smaller roads and shorter route (not always fastest!)
Cannot be configured for vehicle size.
Heavy with ads pertinent to location, this can be distracting.
TomTom

TomTom mapping is excellent, we used it for many years on our Tomtom Rider bike sat nav. We found the lack of configurability and complicated process unhelpful when using TomTom for our motorhome. They seem to be late to the navigation app party and as a result, although their mapping is great, it is let down by lack of innovation and a poorly thought out offer on the app.
Expert mapping.
Intuitive operating system.
Supported by both Apple Carplay and Android Auto.
Real time traffic updates.
47 miles of free mapping a month.
Can be configured to vehicle size through the free TomTom MyDrive app.
Although you can add your vehicle size, this has to be done via the TomTom MyDrive app and and then be synced to the Go app which is the PND (Primary navigation device) that shows the route with driving directions.
£12.99 a year
TomTom have had issues recently with licensing for syncing of routes between Go and MyDrive on IOS. At times, the facility has not been available, or has not worked – a known issue but without a fix currently.
OsmAnd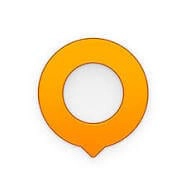 This is an interesting one. OsmAnd looks complicated when you download the app and it's not intuitive at all, but if you can work through that, you have a winner which ticks pretty much all of the boxes.
Full offline capability with fast on-line option.
Free to use basic mapping.
Choose basic open-source mapping or plug-ins (costs extra) to enhance mapping.
Lots of options to create a bespoke mapping system.
Can be configured for vehicle height and weight in settings at no extra cost.
Complicated operating system.
Not supported by Apple Carplay or Android Auto.
Additional costs for more than basic mapping.
---
Kit for Driving Safely & Comfortably
---
MapFactor Navigator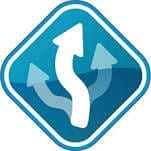 We have not trialled MapFactor Navigator and we probably won't, as there are equally good, if not better, apps at no cost.
Free to use (unless you want to configure for vehicle size).
Some offline capability.
Can be configured for vehicle size using truck option with TomTom mapping.
Real time traffic updates require internet connection.
Truck option €49.99 with updates costing 50% of initial fee.
HERE WeGo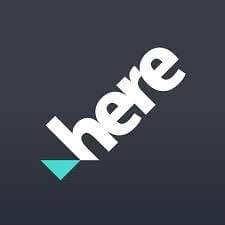 HERE WeGo used to be Nokia Maps. For us, it is not a contender as it is more city and public transport oriented.
Downloadable maps for different areas; cities, counties or countries.
Free to use.
Good for locating points of interest and in cities.
Real-time traffic updates require internet connection.
Downloading in advance required forethought and uses storage.
Poor re-routing process.
Cannot be configured for vehicle size.
Not supported by Apple Carplay or Android Auto.
Navmii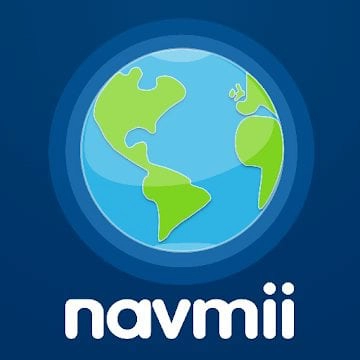 Navmii looks well on the screen but the download process in unwieldy. You need fast internet to download the separate in-app mapping for each country. There are various vehicle settings such as truck, transport vehicle etc but with no information provided on weight or dimensions and no ability to input this information. There are other apps more suited to motorhomes.
Free to use.
Clear mapping and intuitive to use.
Some offline functionality.
In app bolt-ons for enchanted functionality (additional cost).
Offers truck option in settings but not fully able to configure.
Real-time traffic updates require internet connection.
Maps must be downloaded within the app by country.
Not supported by Apple Carplay or Android Auto.
Maps.me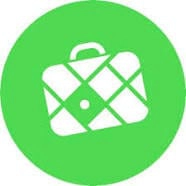 Maps.me is a sort of mapping / community / travel guide app. There are some really innovative and useful functions such as the travel guides, recommendations and low emission zone alerts and we have enjoyed trialling it. It performed well for us in Morocco, where Google Maps would not even connect.
Free to use.
Some offline capability.
Links in to hotel and attraction bookings and free travel guides.
Suggests places on your route to visit from your preferences.
Supported by Apple Carplay.
Real-time traffic updates require internet connection.
Cannot be configured for vehicle size.
Sygic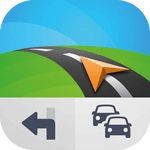 Clear mapping, ease of use, well thought out functionality and configurability make Sygic a strong contender.
Can be configured to vehicle size and weight, including number of axels and width.
Routes can be shared from Goole Maps if you use it for planning.
Some offline capability.
Optimises data usage.
Supported by Apple Carplay and Android Auto.
Real-time traffic updates require internet connection and costs £8.49 annually. Also includes mobile speed camera alerts and fuel prices.
£50.49 lifetime licence with three years of map updates.
Our Choice of Motorhome Sat Nav Apps
OsmAnd and Maps.me are both strong contenders for the best app for sat nav in a motorhome or caravan. We liked OsmAnd once we got our heads around the complexity and set-up process. We used Maps.me offline in Morocco (you need to download the maps first when you have wifi) and have been very impressed. Although you are unable to configure for your motorhome size and weight, I don't think this would affect route planning in Morocco, often there is only one way!
So, our choice would be OsmAnd where we need detailed mapping for our vehicle size, like France, Spain or the UK. For places like Morocco and Norway, where there really is only one route, then Maps.me wins every time.
Are you looking for more motorhome tips and advice? Check out these top posts…
Our van life gift guide is full of fun, creative and unique gifts for anyone who loves the van life. Whether you're looking for personlalised campervan gifts, funny campervan gifts or throughtful vanlife gifts for a loved one, you'll find the perfect something here.
Love it? Pin it!