This post may contain affiliate links, from which we earn an income.
The land of fire and ice is a spectacular place for an adventurous road trip. Iceland's volcanic and glacial terrain has shaped its nature and geography over millennia and has heavily influenced the country's culture, is easy to visit as you travel Iceland's famous Ring Road.
An Iceland road trip opens up the stark lava fields, glistening waterfalls, towering mountains, and thermal lagoons like no other way to travel does.
This visually arresting country will have you stopping regularly for Insta-worthy images, and along the way, you'll find cool adventures to try like snorkeling, whale watching, and ice cave trekking.
In this Iceland travel guide, you'll find a list of all the top sights in Iceland to visit on your road trip adventure, with Iceland travel tips and information to help you plan and prepare.
We asked some of our favorite travel bloggers to tell us about their top things to do and see in Iceland, so come with us as we share 26 unmissable places to visit on a road trip of Iceland.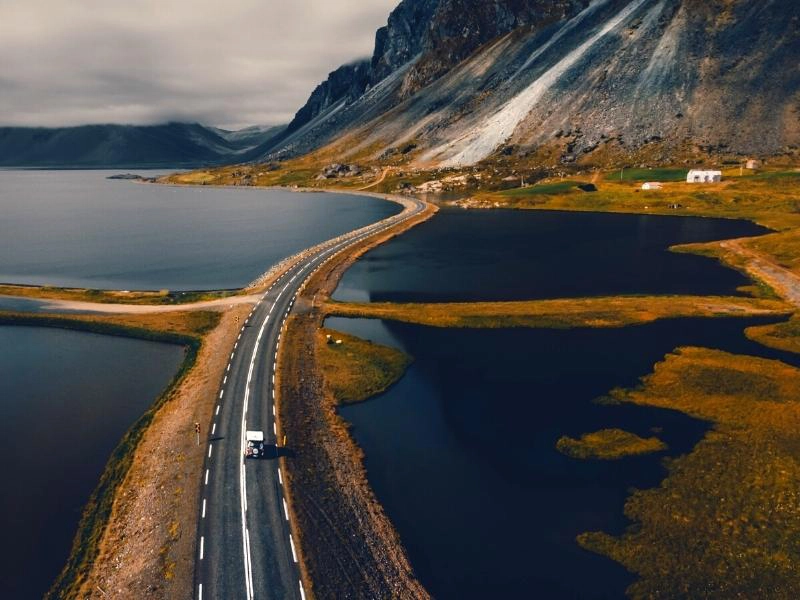 Best Time for an Iceland Road Trip
Most road trippers drive Iceland's Ring Road in summer. At this time of year, the midnight sun gives you plenty of extra daylight for driving and sightseeing. However, the route, especially close to Reykjavik, will be busier and there will be more day trip coaches on the road.
Road tripping Iceland in winter is more than possible if you're well-prepared with the right clothing and vehicle. The conditions will be less favorable than summer, but there is still plenty to be enjoyed during the winter months.
The natural highlights will all still be there, and arguably even more stunning with a dusting of frost or snow. The months of October to March are also the best time to see the Northern lights.
If you're looking for a bit of both worlds – warmer than winter, less busy than summer – consider shoulder season travel. While spring and fall are perhaps a bit wetter and muddier, you'll find great deals on flights, accommodation, and activities, as well as enjoying the main attractions with fewer crowds.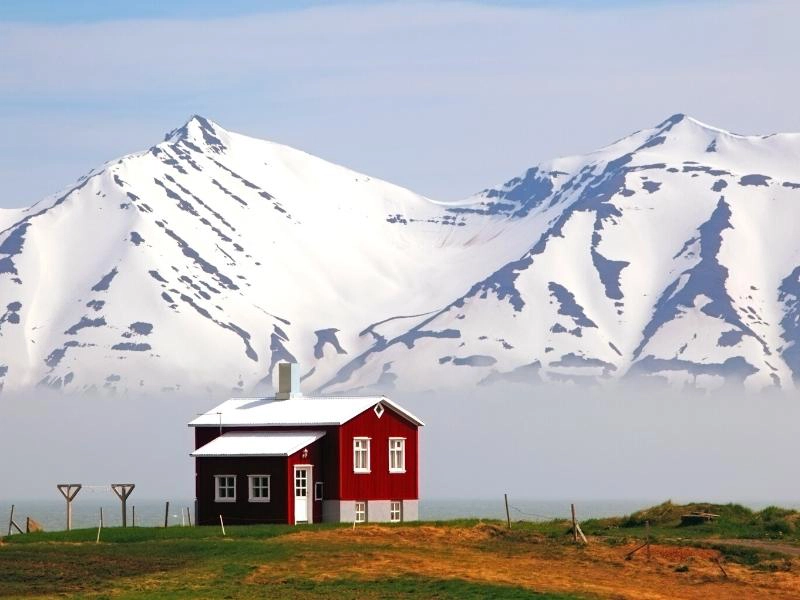 How Long Do You Need for Iceland's Ring Road Route?
To enjoy an unforgettable trip around the Ring Road we recommend taking a minimum of 10 days in summer to visit a selection of the top sights.
If you want to visit everything on our list and do a bit of hiking along the way, then you will need to take a 14-21 day road trip for your Iceland adventure.
If you only have a few days or even just a day, you can do the Golden Circle tour from Reykjavik. The Golden Circle is a route that takes in Thingvellir National Park, Haukadalur Geysir Geothermal Area, and Gullfoss Waterfall.
If you're visiting Iceland by car in winter, you'll need longer, whether you want to visit four or five places or see all 24. It's harder to get around in the winter months, you can't drive as fast and some of the roads may be in poor condition.
If you're wondering how far is it to drive around Iceland, the Ring Road or Route 1, is a whopping 1322km. If you drive a steady 80km/h, the speed limit on rural roads in Iceland, it will take you 16 hours & 31 minutes to complete the route – that's without stopping!
Make sure you have travel insurance you can trust when visiting Iceland. We recommend True Traveller for their 5-star TrustPilot reviews, variety of cover options, best activities cover as standard, great prices, and excellent service.
Self-Drive Car Rental
Unless you're planning on getting the ferry from Denmark to Iceland with your own car, you'll need to rent a car for your road trip in Iceland at Reykjavik's Keflavík international airport.
Lava Car Rental has been awarded agency of year 2023 by Rental Cars, making them a great option for your car hire in Iceland especially as they offer 4×4 and campervans too!
Make sure you add on a GPS or sat nav rental for your hire car, or bring one with you, as Icelandic road signs are hard to read!
With direct flights from Europe, the UK and the United States, we recommend booking your flights through Skyscanner for live deals and the best prices.
If you want to visit everywhere on this list, especially the highlands and lava fields, or if you're visiting between November and March, you will need a 4×4 vehicle. Otherwise, a regular front-wheel drive car will be absolutely fine.
For a real adventure, hire a motorhome or campervan in Iceland. Flying and hiring is a popular option for the Ring Road trip, which saves on the cost of hotels and means you have complete freedom.
Be aware though that Iceland has laws that restrict where you can spend the night in a campervan. You can no longer pull over and park and sleep wherever you like, you must park at designated campsites, of which there are plenty!
We recommend Motorhome Republic, an aggregate booking site who pull together all the best deals from a number of rental agencies, like Indie Campers, Go Campers Iceland, and Happy Campers to offer you a wide choice of options and prices alongside an excellent English speaking expert motorhome Concierge Team.
RELATED POST – Adventurous Road Trip – 26 of The World's Most Exciting Routes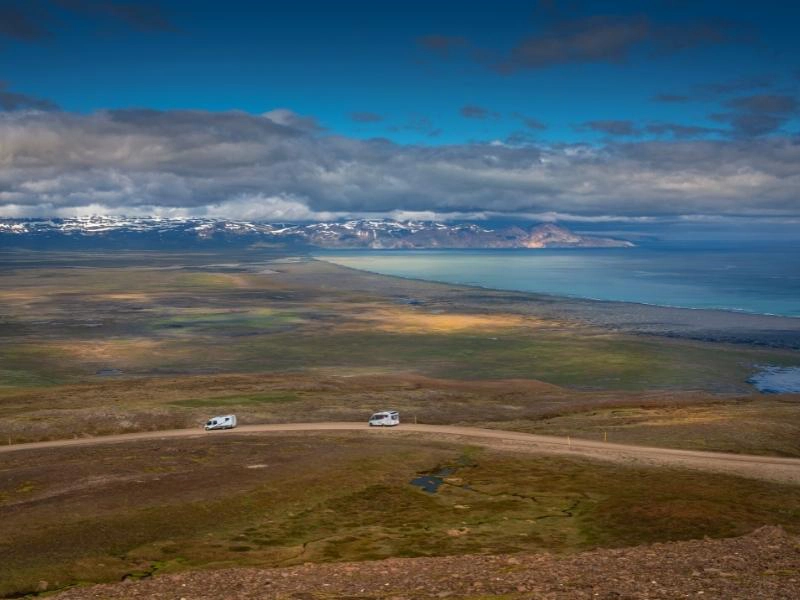 Iceland Road Trip Map
How to use this map – Use your fingers (or computer mouse) to zoom in and out. Click or touch the icons to get more info about a place, and click the arrow in the box top left to open the index. To add to your own Google Maps account, click the star next to the title of the map.
Iceland Road Trip – Top Things To See & Do
This Iceland itinerary and route assumes that you'll head south from Reykjavik, covering the more touristy Golden Circle attractions before venturing east along route 1. But if you want to head the other way, just start at the bottom of our list!
Reykjavik
While Reykjavik may be one of Europe's smaller capital cities, what it lacks in size, it makes up for in breathtaking views, quirky architecture, and a charming city center with a distinctly hip vibe.
Joining a walking tour is an easy way to visit all of Reykjavik's main must-see attractions in a day, and you'll get an in-depth history lesson about Vikings, elves, Icelandic culture, and all the places you visit, and your guide will also be able to give you tips about other attractions and great places to eat.
Our recommended Reykjavik City Walking Tour is guided by a knowledgeable local, and covers all these Reykjavik must-sees;
The Hallgrímskirkja Church
Laugavegur and Skolavoroustigur streets
Austurvöllur Main Square and Alþingi Icelandic Parliament Building & Culture House
Harpa Concert Hall
The historic district of Grjótaþorpið
Tjörnin Pond, an amazing geothermal pond in the middle of the city!
Reykjavik City Hall
RELATED POST: One Day Reykjavik Itinerary – Map, Tips & Guide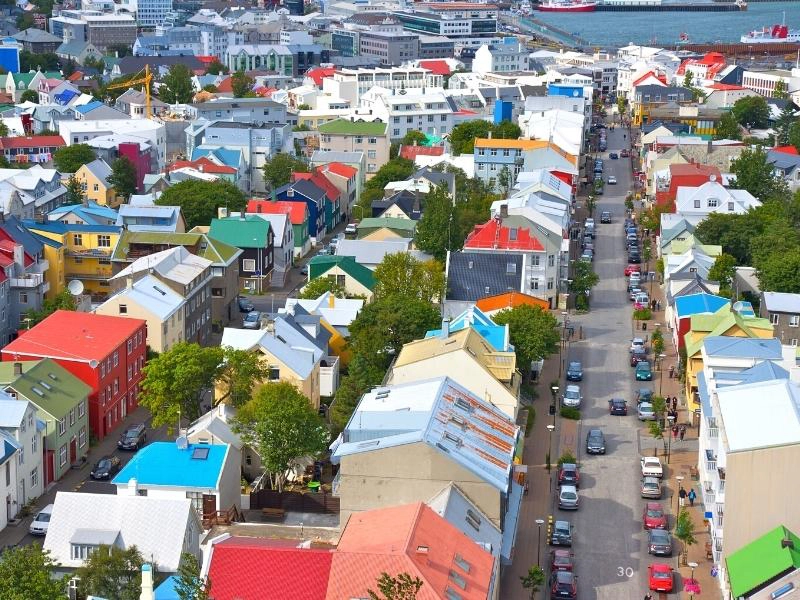 Blue Lagoon
Explored by Sinead at Map Made Memories
The Blue Lagoon is one of Iceland's most famous attractions. As a result, many visitors may avoid visiting the lagoon thinking it will be a tourist trap but it is well worth a visit, even if you are visiting Reykjavik on a budget.
The Blue Lagoon is a man-made geothermal spa created by the excess from the Svartsengi power station. The lagoon's landscaped grounds lie in a lava field, just off the main road from Reykjavik and its international airport. A trip to The Blue Lagoon can be combined with your arrival or departure from the island, or the start of your Iceland road trip.
The lagoon has a large free car park, treatment rooms, changing rooms, showers, and a restaurant on site. It is best known for its rejuvenating milky white waters which are thermally heated to a luxurious 39 degrees Celsius.
There is a large pool with swim-up bars and mud stations where visitors can lather mineral-rich volcanic mud onto their bodies. There is an artificial waterfall and a cooler section if needed.
The lagoon can get very busy at peak times but it is big enough that you can still find an isolated, quiet spot in which to relax. When the steam from the water is undisturbed, both visibility and noise are limited, so at times it can feel like you have the pool to yourself.
Make sure you apply generous quantities of the freely available hair conditioner onto your hair before bathing. The conditioner protects your hair against the silica in the water; otherwise, your hair may feel like straw for days afterward.
Children under 2 are not allowed to bathe and children aged 2 to 14 receive free entry with a paying adult. Pre-booking the Blue Lagoon in advance is essential to save disappointment – this attraction gets booked up months ahead!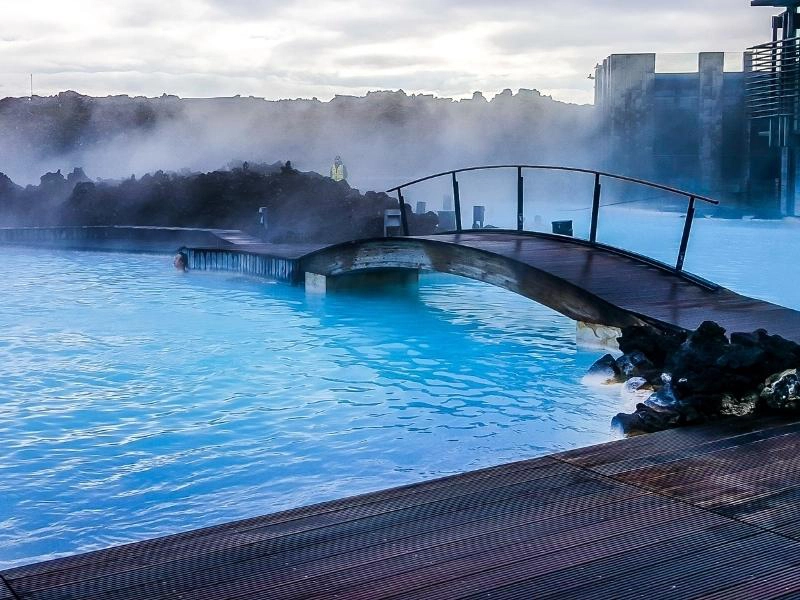 Thingvellir National Park
Explored by Suzanne at Meandering Wild
Thingvellir National Park is located 50km east of Reykjavik and is steeped in history. In 1930 it became the first national park in Iceland, and in 2004 it was designated as a UNESCO World Heritage site.
Thingvellir was first seen in history as early as 900CE when the Icelandic parliament was formed and the subsequent annual gatherings took place in what is now the National Park. Even today the area is where important national events take place and the small church and adjacent buildings close to Silfra are worth visiting.
Geologically, Þingvellir National Park (Icelandic) is unique. The whole area lies on the Mid-Atlantic Ridge known as the Silfra Drift and is one of the few places where the fissure between the plates can be seen. This fissure provides one of the highlights of the area – snorkeling between the tectonic plates at Silfra, next on our Iceland must-do list!
Close to Silfra is Almannagja is the deep canyon between the plates, which can be explored following clearly marked paths and boardwalks. At one end of the canyon is Öxaráfoss, a small 20-metre waterfall. The canyon can be viewed from above from the main viewpoint at the visitor's center, to get a complete overview of the landscape.
There are also several hikes around the lake and across the lava fields.
Road 36 from Reykjavik will take you to the main visitors center. This has a large paid parking area and an interesting museum. From here there are amazing views across the landscape and Lake Thingvallavatn.
You can either walk from the visitors center down to Almannagja and the lakeside area around Silfra or drive around to the smaller parking areas close to the church and starting point for the Silfra dives. All the parking is paid for but tickets can be used in any car park.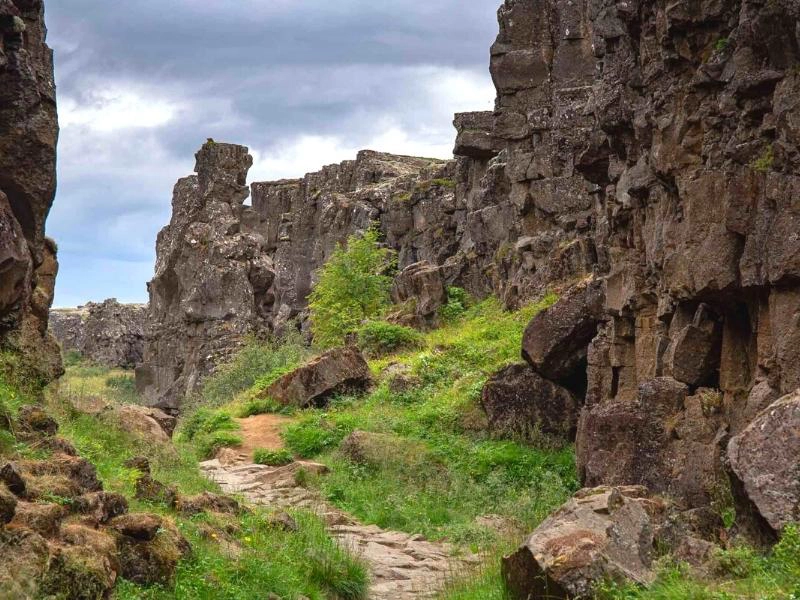 Silfra Snorkeling Pond
Explored by Cristina at Honest Travel
As some of you may know, Iceland is unlike anywhere else in the world. You'll find ice and fire everywhere as you travel around Iceland by car, you and you'll be in awe of the landscape and topography for the whole length of your roadtrip in Iceland.
But what will amaze you the most is snorkeling at the Silfra Fissure. A truly unique experience you can only try here, snorkeling (or diving) between tectonic plates is out of this world gorgeous.
Part of the Thingvellir National Park, Silfra is the place where you can see between the two continents of Europe and North America. The water is one of the clearest in the world, the visibility being mostly limited by your ability to see far, and not by the water clarity.
The area is protected so you cannot really do this unless you use a guided tour. We recommend this highly rated Fissure Snorkeling Tour with Underwater Photos, where you'll be provided with a high-quality dry suit and guided by a qualified and experienced instructor.
Now, you must be wondering how cold it is. Well, it's about 2 degrees Celcius all year round, which makes it a bit chilly, but you'll have such an adrenaline rush that you won't feel a thing. Plus, you'll have a dry suit and great guidance from your instructor so you'll be completely safe at all times.
Part of the safety features depends on you though. You have to be aware that plenty of medical conditions can render you unable to perform this activity, and you should ask the organizer if you're not sure.
Plenty of people will tell you Iceland is one of a kind, and all of them are completely right. But if you're going to do just one thing on your Iceland road trip, make it snorkeling at Silfra, you won't regret it!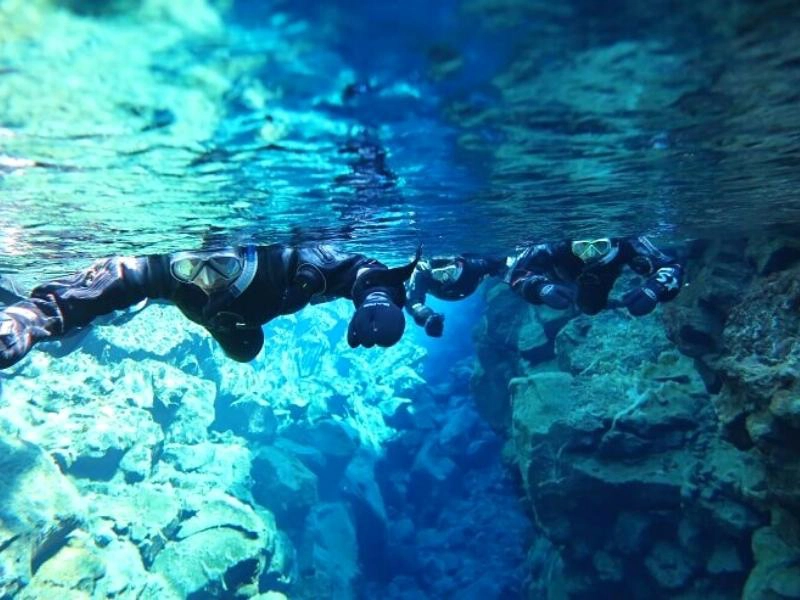 Reykjadalur Hot Spring Thermal River
Explored by Jessica at Uprooted Traveler
If you're making your way around the Ring Road, one of the best things to explore in southwestern Iceland is Reykjadalur Hot Springs. You can easily visit Reykjadalar hot springs on shorter road trips in Iceland, because of its proximity to Reykjavik and the traditional Golden Circle attractions.
The springs are located in a river tucked away amongst the vibrant green mountains of the Reykjadalur valley. To get to the springs, you'll need to drive to the small town of Hveragerði (about 45 minutes southwest of Reykjavik) and navigate to the Reykjadalur Café, which both serves as a great spot to grab a coffee and a handy point to plug into your GPS to get to the trailhead.
From here, you'll hike 1.2 miles one-way up the rolling green hills, passing huge cascading waterfalls, boiling mudpots, and grizzly-looking Icelandic sheep.
While the trail itself is on the easier side, it can get a bit dicey in the wintertime, as it's often covered with ice and snow and has plenty of steep drop-offs. If you attempt it during this timeframe, don't forget to bring some microspikes and trekking poles.
Regardless of what time of year you visit, the trail itself is stunningly beautiful, and perhaps arguably just as amazing as the thermal river itself.
You'll know you'll have reached the hot springs when you see a wooden boardwalk with dividers so that soakers may have a bit of privacy to change into their swimsuits. That being said, it's worth noting that it's not uncommon to see other bathers enjoying the spring here in the nude.
Regardless of your swimsuit attire, you'll be able to find a spot in the river that's just the right temperature. The further upstream you go, the hotter the water will be. Once you find a spot that's just right, relax and enjoy the steamy water and the breathtaking views around you as you experience first-hand Iceland's famed geothermal features.
RELATED POST: South Coast Iceland: 18 of the Best Things to Do & See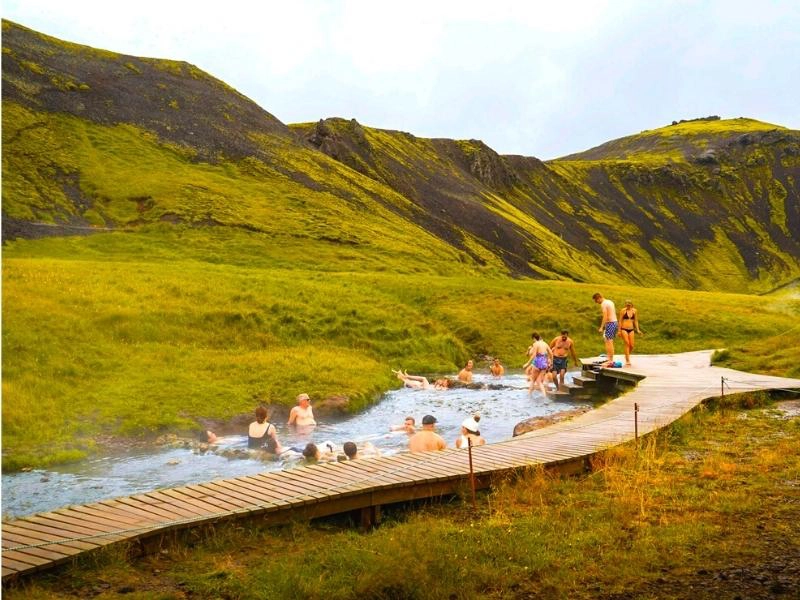 Kerid Crater Lake
Kerið is a volcanic crater lake in the Grímsnes area of South Iceland, where the landscape is made up of barren and stark lava fields, illustrating the volcanism of the region.
The crater lake is approximately three thousand years old, making it roughly half the age of most volcanic calderas found in Iceland. This is why Kerid's slopes are red in color, rather than the usual volcanic black – the iron deposits are, geologically speaking, much younger.
Kerid Lake is approximately 55 meters deep and 270 meters in circumference. It is possible to take a path right to the crater's edge, from where the contrast between the vivid red walls and mineral-dyed aquamarine waters is most dramatic.
The descent down is relatively easy, pick your path carefully and avoid loose shale where possible. You may be thinking it looks a great place to swim, but Iceland's rules state that you can only swim in an area that does not explicitly forbid the activity. At Kerid Lake there is a sign that explicitly forbids swimming, so you won't be needing your swimmers for this attraction!
Scientists believe that Kerið Crater Lake was once a cone-shaped volcano. Upon eruption, it is widely believed that the volcano depleted its magma reserve, causing the foundation to fall in upon itself and result in the formation it has today.
If you're visiting the lake in winter, you may need a 4×4 vehicle, especially if it has been wet. There is a small fee to pay as the crater is on privately owned land which needs to be preserved and maintained.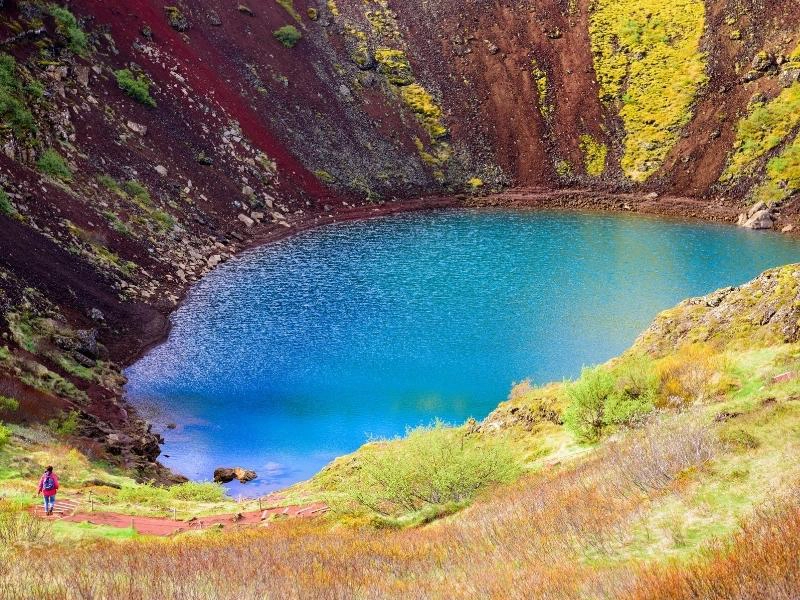 Geysers of Haukadalur Valley
Explored by Cosette from KarsTravels
The Haukadalur geysir geothermal area on the Golden Circle route is a valley with over 40 hot springs, fumaroles, mud pots and geysers.
The two most famous and largest geysers are Geysir and Strokkur. Strokkur is very active, erupting every four to ten minutes, up to heights of 30 meters. It is truly spectacular.
Geysir doesn't erupt that often anymore but is the oldest European geyser. It's the original geyser, which gave its name to the others.
The geyser area is in South Western Iceland on the Golden Circle route and is a perfect stop if you have 2 days in Iceland. It's a spectacular area to wander around, with the rotten egg smell omnipresent, and the eruptions, bubbling mud and hot water, steam rising, and the vivid coloration of the surrounding hills, make it a sight to see.
Haukadalur means valley of hawks and was first mentioned around 1294. The local hot springs and geysers were activated by an earthquake at that time. Since the 18th century, the valley has been a popular tourist attraction.
There's a parking area and visitor center across from the geyser area. Parking and entrance to the valley are free of charge. It's open 24 hours a day and all year long.
There are signs warning you to stay on the marked path, and that the water you see is boiling.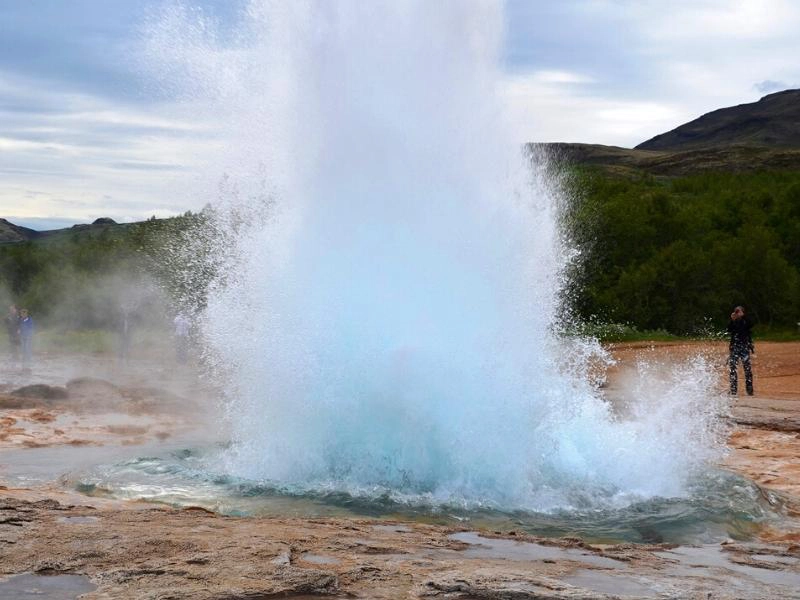 Gullfoss Falls
Explored by Melissa at Parenthood and Passports
Gullfoss is one of the most iconic landmarks in Iceland, and a popular stop along the Golden Circle. Because of its proximity to Reykjavik and other attractions, this powerful waterfall is one of the most visited natural wonders in Iceland. You can easily see Gullfoss on an Iceland road trip, even if you only have three or four days in Iceland.
Gullfoss Waterfall is known for its tiered cascades that make a sharp, 90-degree turn before plunging 21 meters into the Hvita River Canyon below.
Because this is a stop on many of Iceland's guided bus tours of the Golden Circle and southern coast, there is a large, accessible parking area, as well as a gift shop and cafeteria where you can grab a bite to eat. If you are doing a self-drive in Iceland, Gullfoss, as with many of Iceland's natural features, is free to visit.
From the parking area, follow the narrow path toward the canyon and Gullfoss will majestically come into view. If you choose to continue, the pathway will take you all the way to the edge of the mighty waterfall.
Although portions of the path are not handicapped accessible, the path itself is not challenging. You can get so close to Gullfoss, you'll actually feel the mist from the water hit you in the face, so you might want to bring a rain jacket!
Although it is now one of Iceland's most adored wonders, Gullfoss was once at risk of being dammed up. In the early 1900s, developers wanted to dam the river and use the power generated from the waterfall to fuel a hydroelectric plant.
Fortunately for hundreds of thousands of admirers who visit each year, that attempt failed and Gullfoss is now a protected landmark and one of the top must-sees in Iceland.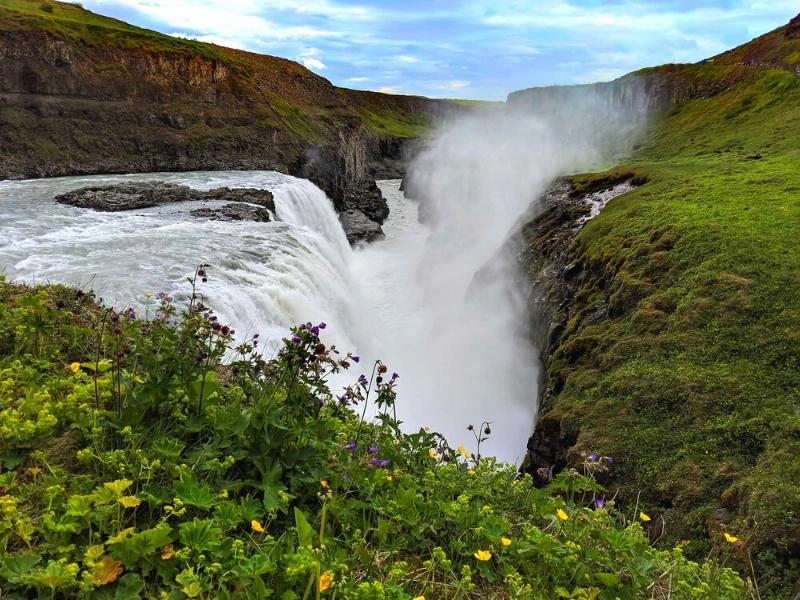 Landmannalaugar
Explored by Theo from Waffles and Lamingtons
Exploring the highlands is where you experience the wild side of Iceland. So if you're looking for a true adventure, hiking in Landmannalaugar and exploring the less traveled areas is one of the best things to do on an Iceland road trip.
Nestled deep in the Fjallabak Nature Reserve of the Highlands, Landmannalaugar is arguably known for some of the best hiking in Iceland.
While the colorful sulphuric landscapes are what Landmannalaugar is famous for, the area is also home to fields of lava, some of the best views in Iceland, and perhaps best of all, hot springs to recover in after a long day of hiking.
Being part of the highlands, Landmannalaugar is only accessible during the summer months from late June to early September, though this is not set in stone and does depend on the season and weather at the time.
Getting to Landmannalaugar requires the use of a 4×4 as the access roads cover the infamous Icelandic F-roads, which are mountain or highland roads. Fortunately for travelers, Landmannalaugar is accessible by bus, car, and tour.
We recommend this well-rated Landmannalaugar guided hiking experience, where you'll get the chance to hike through Laugahraun, Vondugil Canyon, and Brennisteinsalda with an experienced guide, before relaxing in a natural hot spring.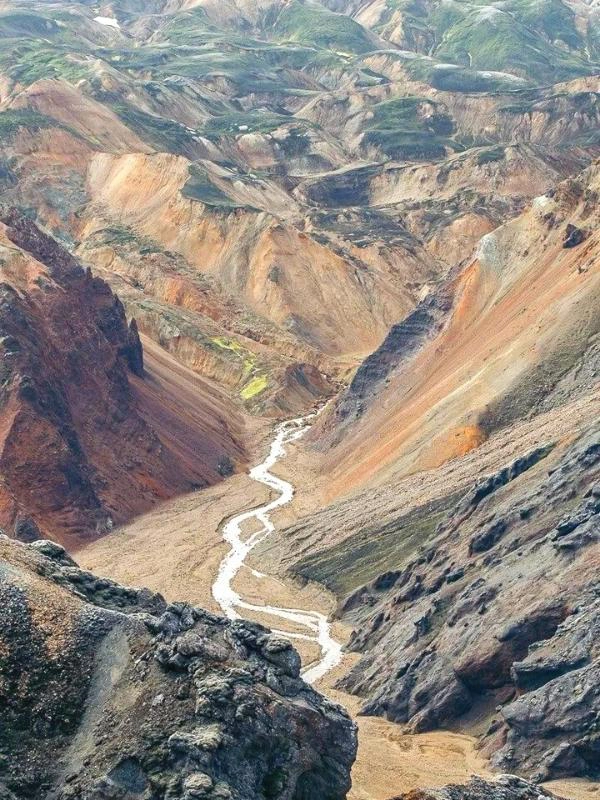 Seljalandsfoss
Explored by Mayuri at To Some Place New
Seljalandsfoss is a waterfall located in the south of Iceland. It is 60 meters high and drops over the cliffs of the Seljaland Farm.
If you're on an Iceland road trip, a visit to Seljalandsfoss is a must. The waterfall is located about 130 kilometers south of Reykjavik, on the road to Vik. It's easy to find – just look for the signs that say Seljalandsfoss!
Seljalandsfoss is one of the most accessible Iceland waterfalls near Reyjkavik. Visitors can walk right up to it. The waterfall is also very beautiful, with its wide curtain of water dropping over the cliffs of the farm. It is no wonder that it is one of the most popular waterfalls in Iceland.
In addition to its natural beauty, Seljalandsfoss is also associated with some historical events. The waterfall was mentioned in the Saga of Burnt Njal, a medieval Icelandic saga. The first written reference to the waterfall dates back to 1385. Seljaland Farm was also mentioned in the saga, which probably gave the waterfall its name.
The waterfall is open year-round, but it's best to visit in the summertime when the weather is nice. It is completely free to access the site of the waterfall and view it.
Parking costs 800 ISK. Be sure to bring your camera – Seljalandsfoss is a great place to take pictures!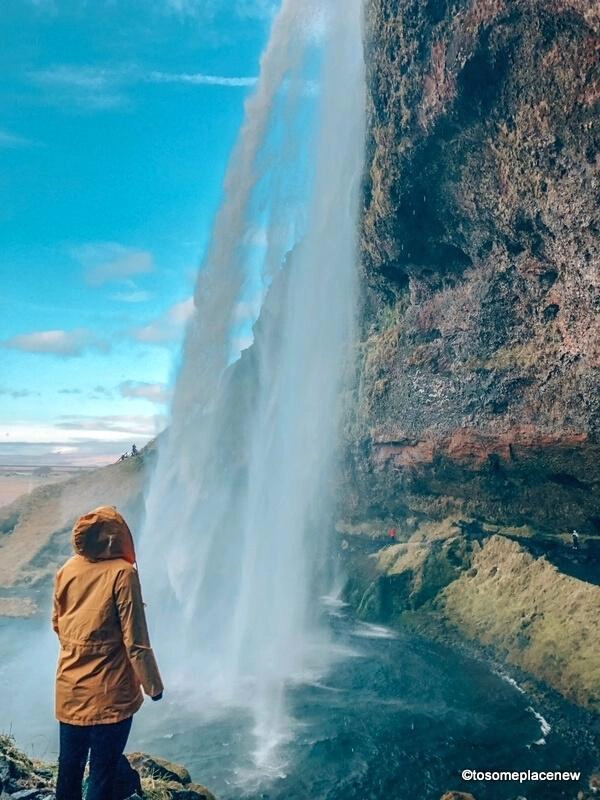 Skogafoss Waterfall
Explored by David at The World Travel Guy
Skogafoss is one of the best Iceland waterfalls in the southern part of the country. It's relatively easy to visit from Reykjavik, since the distance between the two places is only about 150 kilometers (a two hour drive), which is partly why it has become such a hit with international and local tourists. It's a very popular place to stop on the Ring Road in conjunction with other nearby famous sights like Seljalandsfoss.
The name of this one is pronounced 'skoa-foss' and its waterfall is about 60 meters tall and 25 meters wide, making it one of the bigger waterfalls in Iceland. It's a beautiful waterfall, but also very powerful with a lot of mist, so take care of your camera and other electronics near the falls or they will get soaked.
You can reach the Skogafoss waterfall with any vehicle, so a 4×4 is not required. The main waterfall can also be reached without any hiking, and it's free to visit. There's a stairway up to the top of the waterfall so you can see it from above, although this requires a bit of walking and may be slippery in the winter months.
There are basic campgrounds at the waterfall, along with several hotels or guesthouses, a few small restaurants, and plenty of parking space for cars. Also worth seeing is the nearby Skogar Museum, and Kvernufoss, a nice hidden waterfall in a green canyon just a short distance from Skogafoss.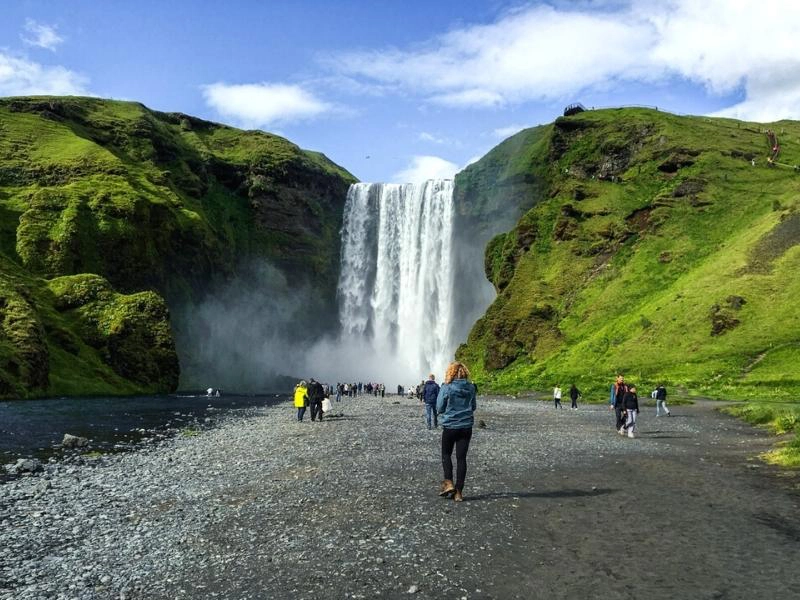 Sólheimasandur Plane Wreck
Explored by Pamela at Directionally Challenged Traveler
A hidden gem in Iceland located right off the Ring Road is the Sólheimasandur plane crash. A little over two hours southeast of Reykjavik, and near one of the most beautiful waterfalls in Iceland, Skogafoss – it's a great place to visit on a road trip of Iceland.
In November 1973, the pilot of the American Navy jet was fighting strong winds and low temperatures. The actual cause of the crash is still unknown, but the most common theory is that the plane ran out of fuel during a storm.
The pilots were attempting to land in the water rather than in the mountains of Iceland and found this black beach. The crew was rescued after 24 hours. The US Navy did not recover the plane itself because it would take too long.
The crash site is now a tourist attraction because it is unique to see an abandoned plane on a beach.
It's important to note that you won't see the plane from the Ring Road. It's actually located 3.5km from the road, so be sure to bring your comfortable shoes.
To reach it you must walk along the river Jökulhlaup, cross the bridge over the river Jökulfjöll and follow the signs. The path is covered by snow in winter. The walk to the plane is itself an interesting experience because it feels like you're on another planet.
The plane is free to visit. Climbing on the plane is forbidden, however, you can get a glimpse into the plane from the side.
The unique experience of the plane and the journey to get to it make the Sólheimasandur plane crash a must-visit on any Iceland road trip.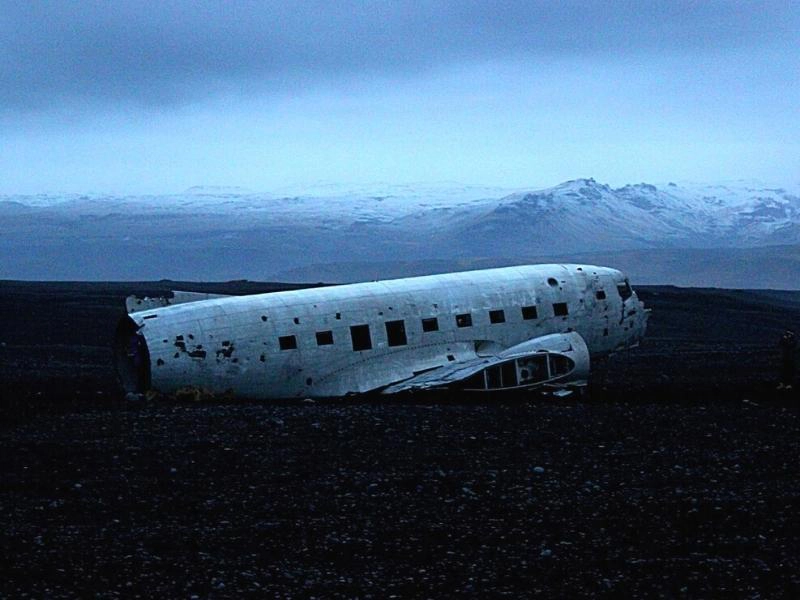 Reynisfjara Black Sand Beach
Explored by Katie at Two Wandering Soles
Not only is Reynisfjara the most famous black sand beach in Iceland, it is one of the most iconic black sand beaches in the world. Due to its proximity to the Ring Road, this beach is one of the most popular attractions in Iceland and is a must-see on your Iceland road trip.
Reynisfjara is located just ten minute drive from the small south coast seaside town of Vik and is easily accessed from the parking lot. It's worth noting that the restroom facilities at this beach cost money, so you may want to stop elsewhere before you arrive at this beach. Otherwise, it is free to park and visit this wonder of Iceland.
You can dip your fingers in the icy waters of the Atlantic, but be cautious, as "sneaker waves" can pop up at any point and be very dangerous to those standing at the ocean's edge.
Wander along the black sand shore and take in the unique rock formations out at sea as well as the basalt columns that line this beach. If you're visiting during the summer months, you may get lucky and spot puffins, as this is a popular nesting spot for these seabirds.
After your visit, be sure to stop at the nearby cliffs of Dyrholaey for epic views and more puffin spotting!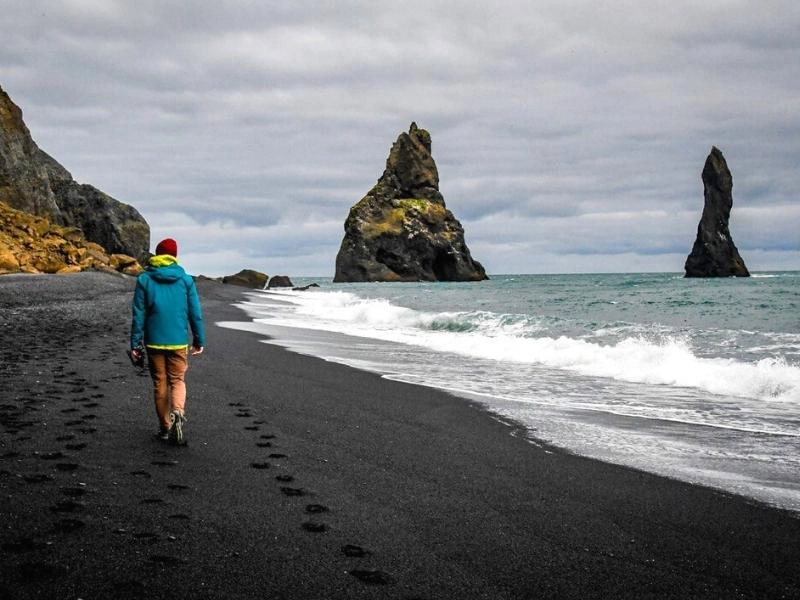 See the Northern Lights
There are a few good spots on the south coast of Iceland where you can see the aurora borealis, without needing to take a Northern lights tour. The Northern lights season is between September to April, but you'll have a better chance between October to March.
If you're staying in Vik, then Reynisfjara beach is one of the best places to see the Northern lights in Iceland. There is zero light pollution and you'll get dramatic views and the sound of the waves lapping the beach as the night sky puts on a spectacular show.
Further along the coast is the Jökulsárlón Glacial Lagoon, which you'll find a bit later on this Iceland bucket list. The unique landscape of Jökulsárlón makes it another great Northern lights location. The crystal clear ice boulders on the black sand beach pick up the colourful glow of the aurora borealis and create a kaleidoscopic effect.
How about a touch of luxury whilst waiting for the light show? Head for Seljavallalaug hot springs, just of the Ring Road between Seljalandsfoss and Skogafoss waterfalls. There is a naturally heated outdoor swimming pool which is is free and open 24 hours a day. It's also one of the oldest pools in Iceland, and a perfect spot to take in the night sky.
But, if you prefer to take a Norther Lights tour in Iceland, you can find a wide choice with our preferred (and tried and tested!) Iceland activity provider, Get Your Guide.
Fjaðrárgljúfur Canyon
Fjaðrárgljúfur Canyon in South Iceland is a canyon with a river bed that snakes between the surrounding high canyon walls. Located right off the main Ring Road, you can stop and descend around 100 meters to hike along the canyon floor.
Despite being close to the main road, Fjaðrárgljúfur Canyon is a little off-the-beaten-path and only came to prominence a few years ago after Justin Bieber filmed the music video there for his single I'll Show You, in 2015. The video has since been viewed nearly 450 million times, so the beautiful spot has become a little more popular!
There is an easy 2km hike along the top of the canyon, on an easy-to-follow path, with the odd detour for viewpoints. Be careful in the winter here if it's been snowing or is icy as the terrain can become slippery.
You can also hike along the beautiful floor of the canyon, where the mossy floor is a verdant green and the waterfalls are crystal clear. You might want some waterproof gear for this, as the river waters are glacial year round. If you hike here in shoulder season, you might even get the place to yourself.
From the Ring Road look for signs for Lakagígar and continue on the gravel road for about 2km until you reach the parking area for the canyon. The road is gravel, but you don't need a 4X4, just take it slow if you are in a smaller vehicle.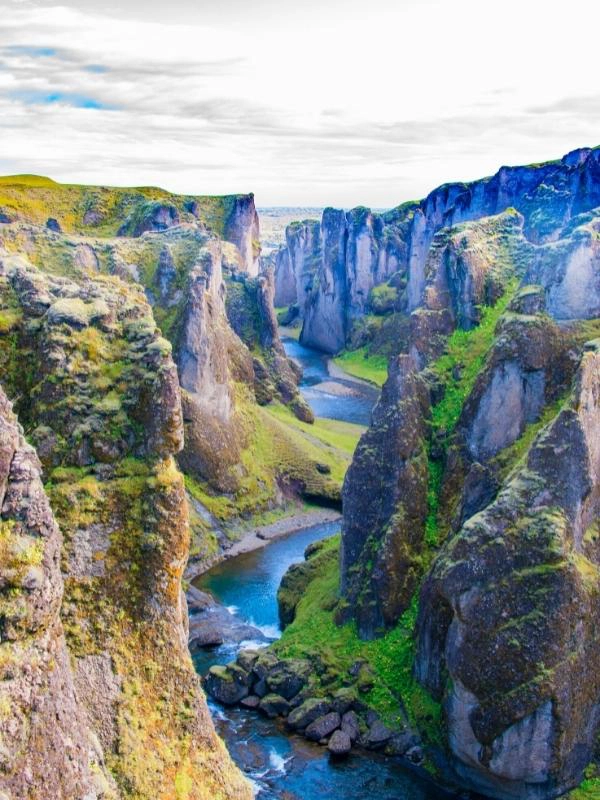 Vatnajökull National Park
Explored by Paulina at UK Everyday
If you are planning a road trip around Iceland, don't miss the opportunity to visit one of the country's most beautiful National Parks. Vatnajökull National Park encompasses 4,807 km² and is home to the beautiful Svartifoss Waterfall in the Skaftafell wilderness area.
Exploring the ice caves in Vatnajökull National Park is a once-in-a-lifetime experience. The best time to visit Iceland is in winter, because of these types of seasonal activities. Between November and March, you can see the incredible blue colors of the natural caves.
You can get to Vatnajökull National Park with a small car as the roads are good and the parking area is close to the main route. However, driving in winter can be unpredictable in Iceland, especially when it starts to snow, so take care if this is the case.
The car park for Skaftafell and Svartifoss is less than a five minute drive from the main road, so it is really easy to find. It looks like you will be driving in the middle of nowhere, but once you get there, you will see people getting ready to explore one of the most beautiful places in the world.
You will need to book a guided tour to visit the ice caves and glacier and we strongly recommend doing this in advance due to the high popularity of these tours. Our recommended adventure tour is this popular Skaftafell Ice Cave Tour and Glacier Hike, where you'll be able to discover natural blue ice caves and walk on Vatnajökull, Europe's largest glacier.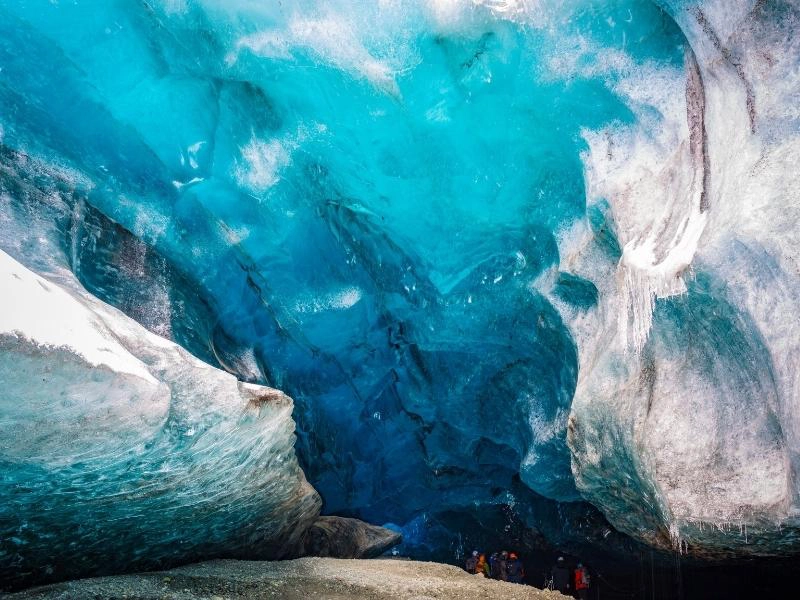 Jökulsárlón Glacier Lagoon
The Jokulsarlon Glacier Lagoon is said to be one of the greatest wonders of nature in Iceland. This lagoon is a fairly recent formation, the result of a warming global climate. The surface of the lagoon is at sea level and sea water flows into the lagoon at high tide.
Huge blocks of ice regularly break off the glacier, Breiðamerkurjökull, and large icebergs float on the lagoon. The lagoon is not very wide but it is up to 250 meters deep which makes it the deepest lake in Iceland.
The dramatic Black Diamond Beach at Jökulsárlón is almost as famous as the Ice Lagoon itself and offers the incredible sight of a procession of blue and white icebergs gliding silently along as they go to meet their final destiny in the wild waves of the Atlantic Ocean.
You can take an amphibious boat tour, or zodiac tour, to explore the icebergs of the lagoon, getting so close to the 'bergs that you can almost touch them, or take an exciting Super Jeep tour of the nearby crystal blue ice caves and actually stand inside a glacier!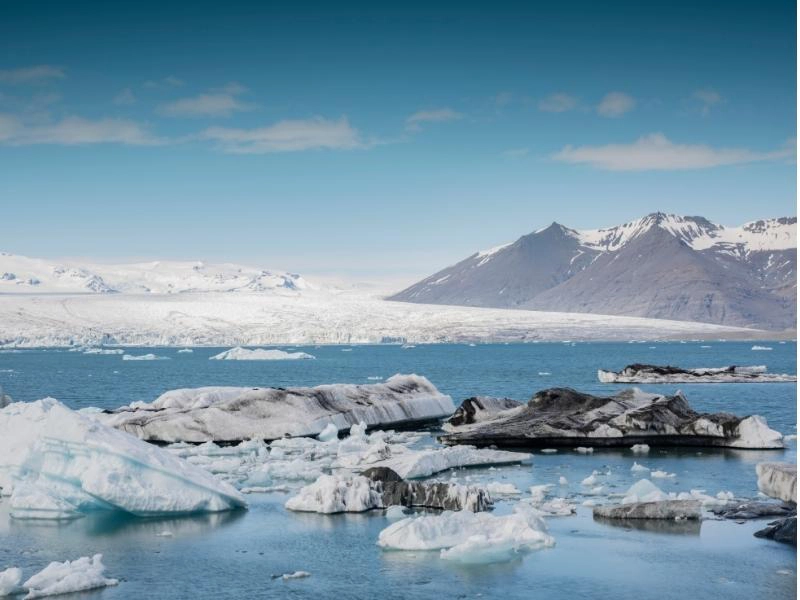 Dettifoss Waterfall & Selfoss Waterfall
Dettifoss is a spectacular waterfall, located in the otherworldy landscapes of the enormous Vatnajökull National Park, and fed by the powerful glacier river Jökulsá á Fjöllum. At 100 meters wide and with a 44-metre drop into Jökulsárgljúfur Canyon, the waterfall has the second most powerful water flow in Europe.
Just a few kilometers from Dettifoss is Selfoss, a smaller but equally beautiful waterfall. It can be reached on foot from Dettifoss, hiking on a stony but accessible path. The reward for your walk is a beautiful waterfall that flows down dramatic basalt columns.
Due to its remote location and the poor condition of the roads that lead to them, some people choose not to include Dettifoss and Selfoss on their route through Iceland, but we think it's worth the poor road to see the spectacle of the thundering water cascading into the canyon.
It will take around 25 minutes to Dettifoss Parking (West) along Route 862, from the Ring Road. The road is semi-paved and usually open from June to the end of September.
Route 844 is usually open from the end of May to the beginning of October, and you need an off-road vehicle for this route. It will take around 40 minutes to get to Dettifiss Parking (East) from the Ring Road.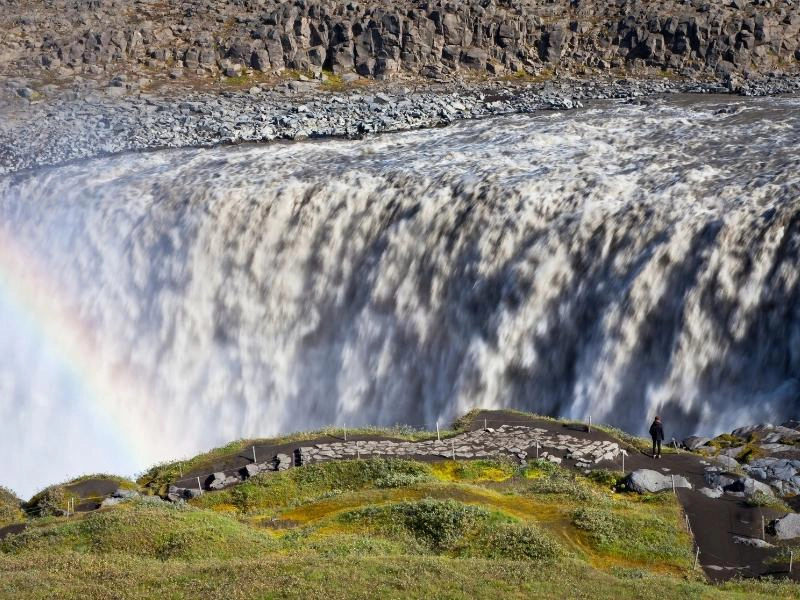 Mývatn Nature Baths
Explored by Karen at Outdoor Adventure Sampler
The Mývatn Nature Baths, in Northeast Iceland near Lake Mývatn, are often considered the little sister of the Blue Lagoon. This gorgeous geothermal hot spring is just one of the many amazing outdoor adventures in Iceland. Mývatn, fortunately, is right off the Ring Road so it makes the perfect stop on your Icelandic road trip.
The geothermal lagoon of Mývatn Nature Baths is man-made and constructed with natural hot water piped in. The milky blue color of the lagoon draws visitors from across the globe. Part of the lagoon is an infinity pool with a gorgeous view of the whole Mývatn Lake valley.
For an incredible experience, visit the nature baths at night when northern lights are forecast. There's nothing quite like relaxing in the warm water while the night sky is shimmering in sheets of color.
The hot water is full of minerals that are beneficial to your skin and body. Silica, in particular, not only makes the turquoise water blue when the sun reflects, but it also has healing properties for damaged skin. Water temperatures range from 36 to 40 degrees Celsius.
A swim-up bar has alcoholic and non-alcoholic drinks to enjoy while you bathe in the hot spring. You can also visit the two geothermically heated steam rooms that overlook the baths. A restaurant and gift shop are on-site.
Mývatn Nature Baths are open year-round. We highly recommend booking tickets online in advance.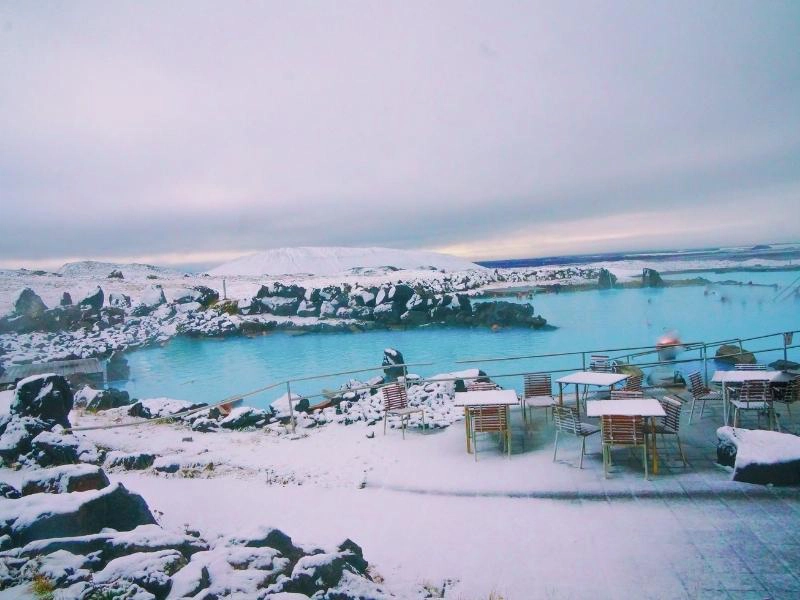 Grjótagjá Cave
Explored by Stephanie at The Unknown Enthusiast
Grjótagjá is an otherworldly cave/hot spring in north Iceland. It's about a 45 minute drive south of the city of Husavik and a great addition to any Iceland Ring Road itinerary.
To enter the cave, you have to climb down and over some big rocks. There isn't a path to speak of, it's just scrambling over the rocks. Most of the cave is filled with hot springs, which are a beautiful, strikingly blue color. The water is actually quite hot at 44 degrees Celcius, so it is not allowed to enter the water.
The cave itself is pretty small and most of the space is taken up with the hot springs, so you really just can sit on the boulders and rocks next to the water. There are two entrances that lead to the same cavern opening, so you can get a couple of different viewpoints.
You can park right outside the cave and entrance is free. Grjótagjá is located on highway 860, just right off Route 1, and is not far from the Myvatn Nature Baths, the Hverir mud pots, and the Hverfjall volcano.
The combination of a boulder-filled cave plus a glistening hot pool makes Grjótagjá feel like it came right out of a fantasy – and in fact, it was one of the many spots in Iceland used as a filming location for Games of Thrones.
It's a relatively quick stop since it's fairly small and you can't get in the water, but is still worth the stop if you are in the area.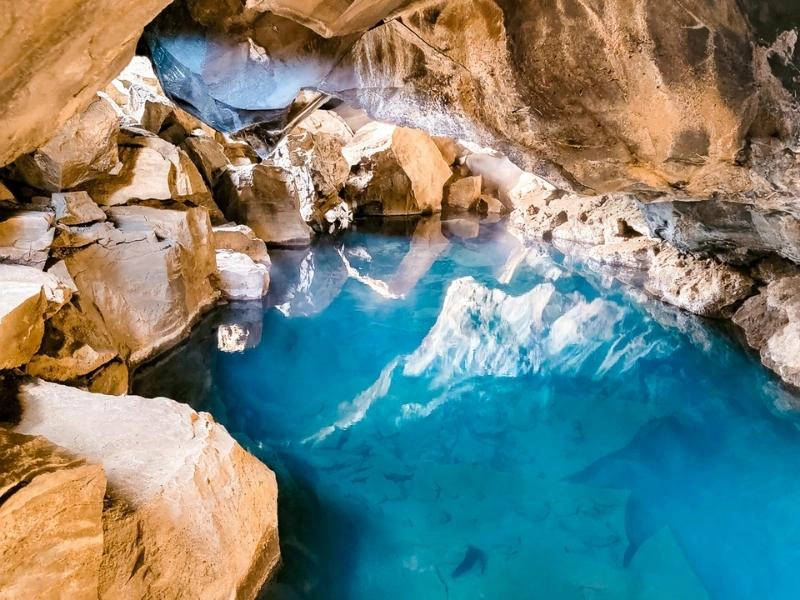 Dimmuborgir Lava Field
Explored by Anwar at Beyond My Door
Located close to Lake Myvatn, Dimmuborgir showcases a field of unique lava structures. Wandering through the structures, you feel as if you are walking through a cityscape of old lava. The weirdly shaped pinnacles fit aptly with its name Dimmuborgir, meaning Dark Castles.
The area was formed over 2,000 years ago when lava flowed over the lake causing these amazing pillars to be formed. The formations have many connections with Iceland folklore and it is said that this area connects the earth with hell below. This is where Satan supposedly built his catacombs of hell.
The area has become more popular after the show Game of Thrones where it served as a backdrop for Mance Raider's camp.
There is parking and well-marked trails throughout the area. Be sure to stay on the trails and avoid damaging the unique structures. Dimmuborgir is also located close to the Hverfjall cinder cone and makes a great stop in combination with visiting there.
The location is free to visit and easily accessible with any type of vehicle. The road to Dimmuborgir is located off the main 848 road around the Lake Myvatn.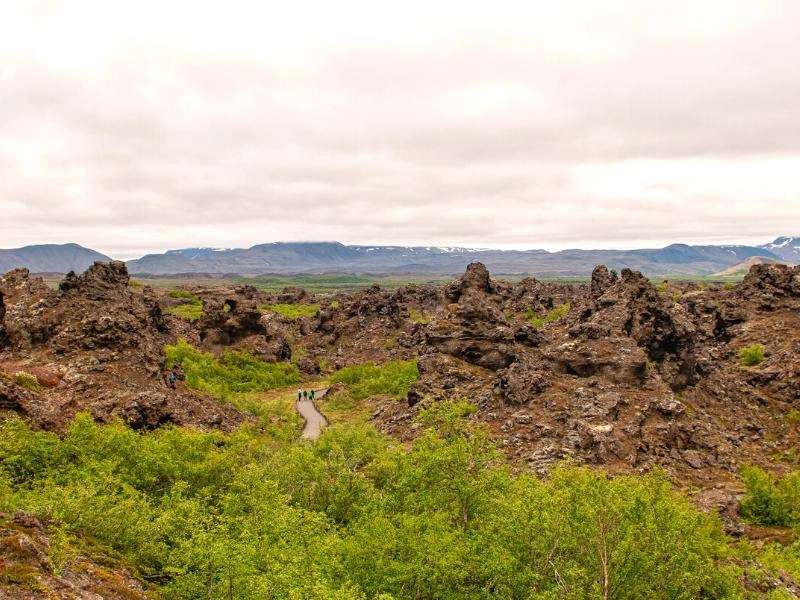 Whale Watching from Husavik
There is no doubt that one of the best things to do in Iceland is to go whale watching. The country is home to dozens of species, including Minke, Humpback, Blue, and Orca whales, making it a top spot for whale-watching enthusiasts.
In all, there are 24 species of whale and dolphin in Iceland's oceans and rare sightings, mainly in the north, including the beautiful white Beluga whale and the mythical Narwhal.
The best time for a whale watching tour in Iceland is from April to late September/early October, with June, July, and August recognized as the peak season when the whales are at their most active because of the long summer daylight hours which boost the krill and fish population – dinner for the whales!
Perched on the edge of Skjálfandi Bay in northeastern Iceland, the fishing town of Húsavík is recognized as one of the best whale-watching locations in the world. You can also take whale watching tours from Akureyri and Reykjavík if planning a trip from there fits your itinerary better.
This highly recommended Big Whale Safari & Puffin Island Tour from Husavik cruises a large area of Skjálfandi Bay in a modern RIB speedboat, increasing the chances of observing big whales in their natural environment. You'll be provided with warm and weatherproof overalls and you'll learn about Iceland's Puffins, nature, and wildlife from an expert guide.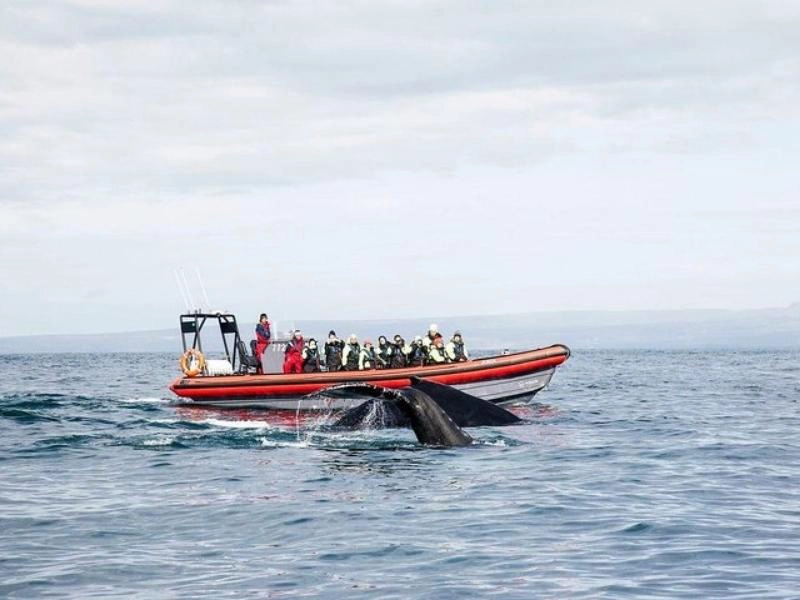 Hallmundarhraun Lava Field
Explored by Kenny at Knycx Journeying
Iceland offers some of the most out-of-this-world, extraterrestrial landscapes that are like no other place on this planet. While the Golden Circle is one of the most popular spots to visit among tourists, consider visiting somewhere offbeat and head to Hallmundarhraun Lava Fields in the highlands on your Icelandic road trip.
The landscape of Iceland is unique because it's covered by lava. Miles and miles of lava cover the island without sight of tall trees and bushes – people call it a lunarscape for a good reason.
To truly appreciate what Iceland's nature has to offer, Hallmundarhraun is a sparsely inhabited plateau on Iceland's inland. It's 400 to 500 meters above sea level. It's a volcanic desert, where no plant would grow due to the fast infiltration of rain or snow into the ground.
The Hallmundarhraun lava field was formed in a giant eruption close to the Langjökull glacier around the year 930 CE. Langjökull is the second largest glacier in the country and it's possible to get close to the edge of the glacier, or take a tour and explore the glacier on a snowmobile.
For those who have more time on the glacier, book this exciting Langjökulll Glacier Ice Cave Tour from nearby Húsafell. Hop on a modified glacier vehicle for a ride to the man-made ice cave, and check out the ice that's been in the tunnel since the ice age. You'll be provided with a snowsuit, protective overshoes, and crampons, and your experienced guide will ensure your safety.
Husafell is accessible by two-wheeled drive vehicles, but if you want to explore the Hallmundarhraun Lava Field, you will need to be in a 4×4 jeep to navigate the rocky and uneven surface in the breathtaking highlands.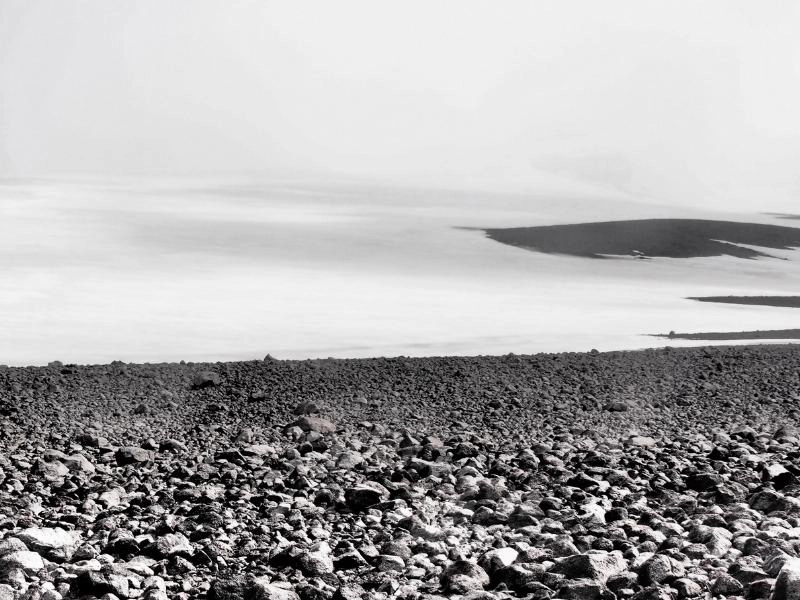 Hornstrandir Nature Reserve
The most northerly destination in Iceland, Hornstrandir is perfect for those who love to get away from it all. With over 580 square kilometers of tundra, cliffs, flowering fields, and the Drangajökull Glacier, this is a remote and beautiful region, and visiting is one of the most unique things to do in Iceland.
Devoid of human residents since the 1950s, and grazing animals for several decades, there is an abundance of plant life here, with over 260 different species of flowering plants and ferns, some of which are unique only to the reserve.
Hornstrandir is also home to Iceland's only native mammal, the elusive Arctic Fox, which preys upon the birds nesting along Hornstrandir's towering cliffs. No hunting is allowed in the area, so foxes are free to live without the threat of human interaction.
Bird enthusiasts can spot many nesting species, notably arctic terns, puffins, and black guillemots. The region has two of the largest bird cliffs in Europe, overshadowing the coastal paradise of Hornvík Bay.
Hornstrandir Nature Reserve is not for the faint-hearted. It is not possible to drive to the nature reserve, and getting there requires time and effort – and a boat! You can find out all your need to know here.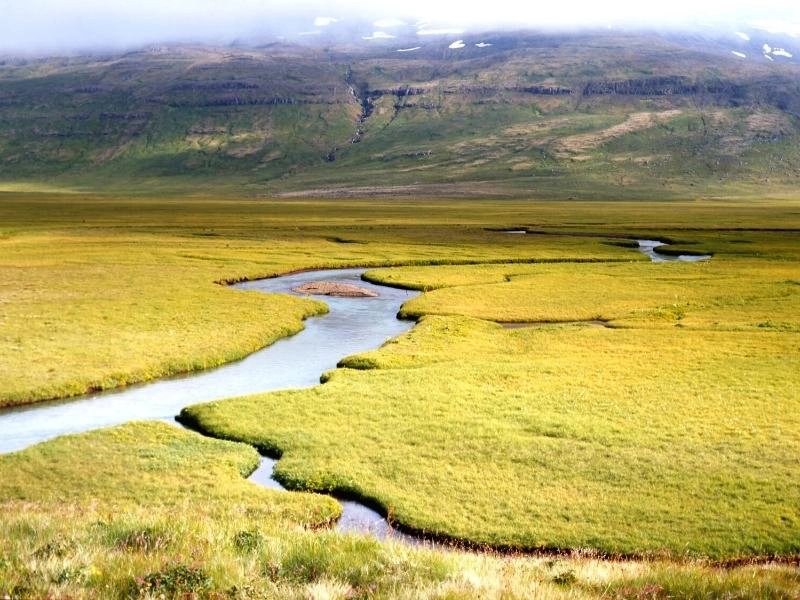 Snaefellsnes Peninsula
Explored by Victoria at Iceland Trippers
One place that should be on every Iceland roadtrip itinerary should be the Snæfellsnes Peninsula!
Now, this isn't just one single stop such as Skogafoss or the Blue Lagoon. Instead, there are so many things to do on the Snaefellsnes Peninsula that you should make time to at least spend one full day here! You can even spend the night and plan two days here if you have enough time.
The Snaefellsnes Peninsula is located in West Iceland and is off the Ring Road, on, well, a peninsula! One of the most famous sites to see here is Kirkjufell Mountain. This is a great place to visit and take photos and there is a waterfall as well. It is easy to find and is one of the more iconic sites in Iceland.
The tip of the peninsula is also home to Snæfellsjökull National Park, home to beautiful and diverse landscapes, spectacular cliff formations at Arnarstapi, black and golden beaches, mossy lava fields, and lava tube caves! Head to the Visitor Center at Malarrif to find out more.
Another great stop is Budir Black Church which is one of the few black-painted churches in Iceland. The contrast with the landscape makes this one a stunning stop! If you have the time, Snaefellsnes Peninsula should top your Iceland bucket list!!!
You do not need a 4×4 to visit Snaefellsnes Peninsula and it can be visited in all seasons.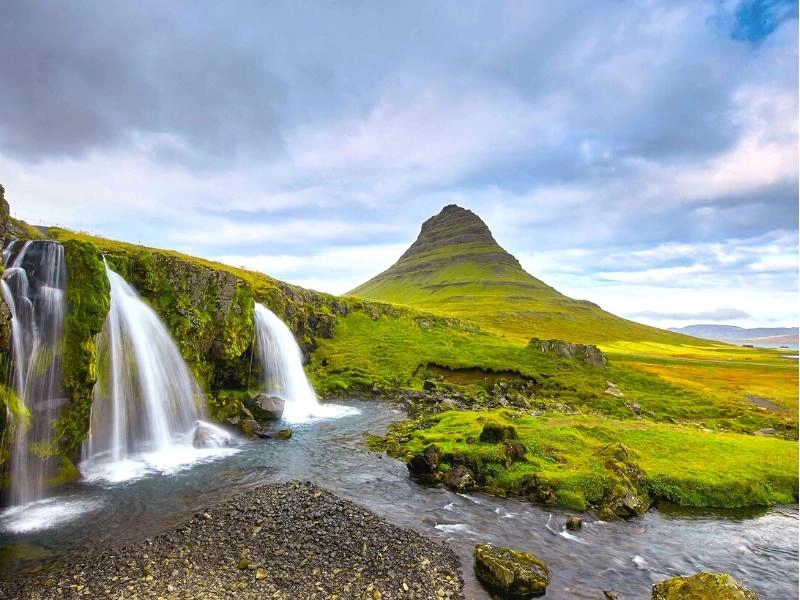 Glymur Waterfall
Second only to the recently formed Morsarfoss Waterfall, a product of melting glaciers in the Skaftafell National Park, Glymur Waterfall stands 198 meters tall, 30m shy of Morsarfoss. But Morsarfoss is almost impossible to reach, requiring that you hike across a moving glacier, or over 3,000m to the nearest peak for a glimpse.
Glymur, by contrast, is a moderate hike across incredible landscapes, through unspoiled nature, which will take around 3-4 hours, depending on your fitness level. This hike should only be undertaken between June and September.
You can do this as a linear hike, or a circular hike, taking one route up and another down, which makes the experience a little more interesting. You will need to have a reasonable level of fitness and good balance, as you will be crossing rivers.
The route is marked by cairns with yellow markers as well as signs and is easy to follow. There are some smaller trails that can lead you away from the waterfall route, so do keep your eye on markers and signs to ensure you stay on track.
You will need sturdy walking boots or approach shoes, walking poles, a waterproof jacket and thermal layers in case of unpredictable weather, and food and water.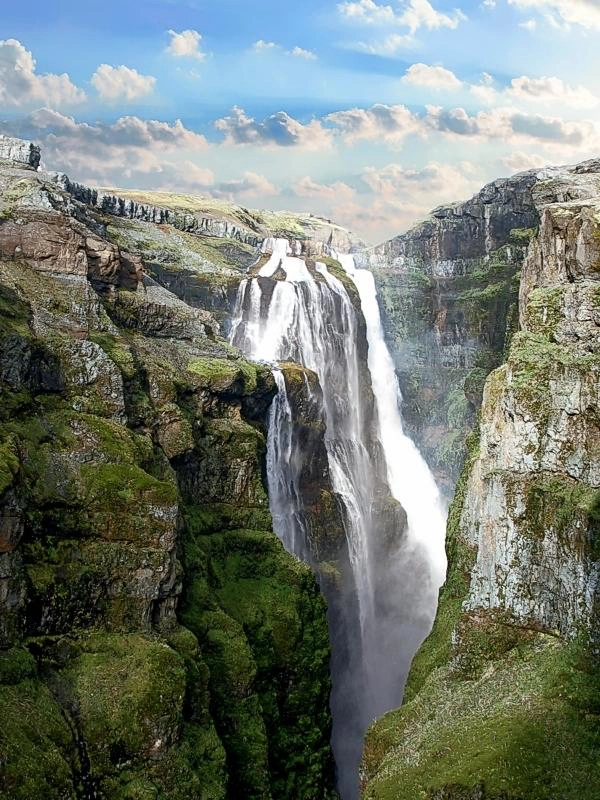 Iceland Road Trip Essentials
Here are the websites and services we personally use and recommend for traveling in Norway.
Are you looking for more incredible road trips? Check out these top posts…
Amongst the beautiful landscapes of Spain, in the mountainous interior and along the gorgeous coasts, you'll find fascinating history, vibrant culture, and incredible cuisine. One of the best ways to experience Spain is by taking a road trip. We base ourselves in Spain when not traveling and have explored much of the country on four wheels and two! Whether you want historic cities, gorgeous landscapes, beaches and sun, or something a bit different, our detailed…
Love it? Pin it!