This post may contain affiliate links, from which we earn an income.
Are you ready for a breathtaking adventure? A Denmark road trip is the perfect way to explore the stunning landscapes, charming towns, and fascinating history of this beautiful country.
From the vibrant city of Copenhagen to the picturesque countryside, charming historic towns, impressive museums, exciting activities, and UNESCO sites, Denmark has something for everyone.
In this Denmark road trip planner, we'll share the best Danish road trip itinerary, insider tips, must-see destinations, and practical advice to help you plan your own epic adventure. So buckle up and get ready to hit the road with us on an unforgettable journey through Denmark!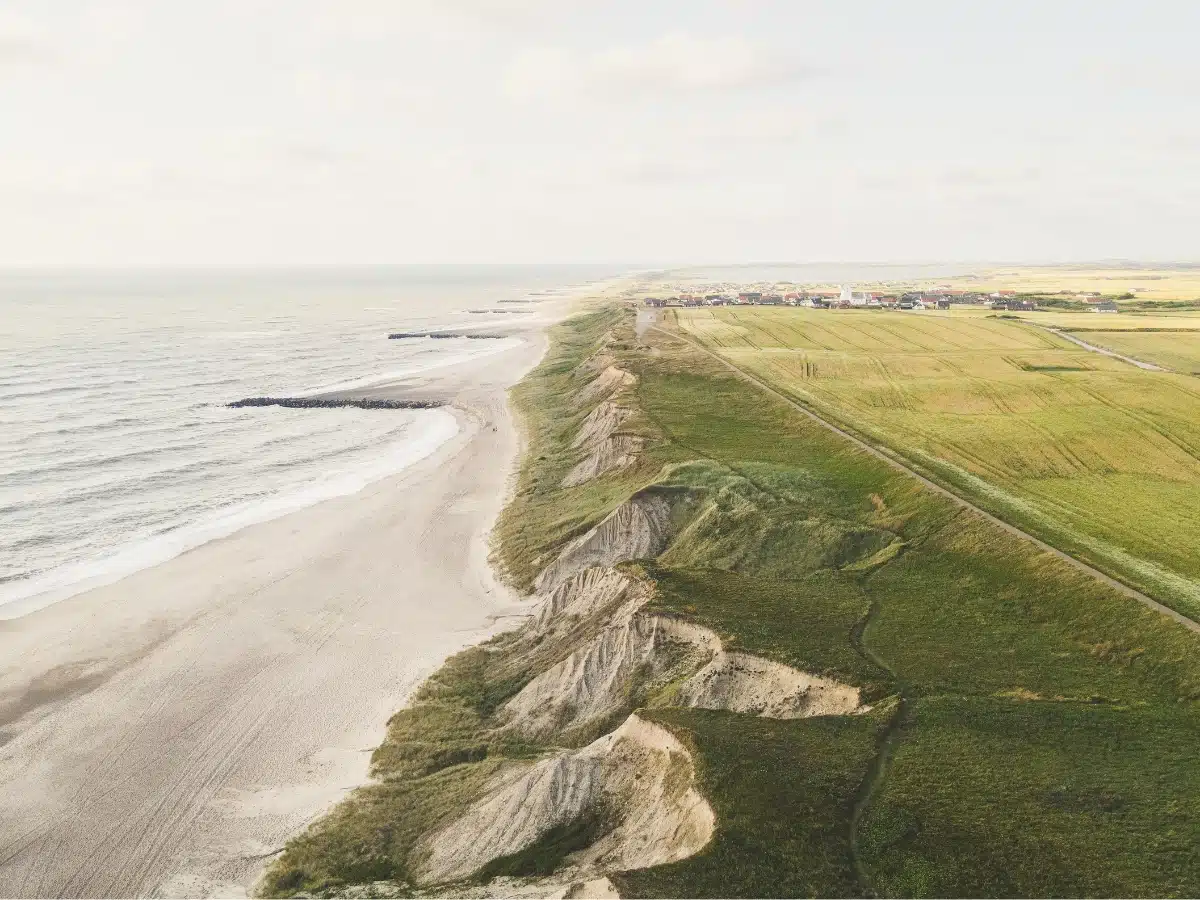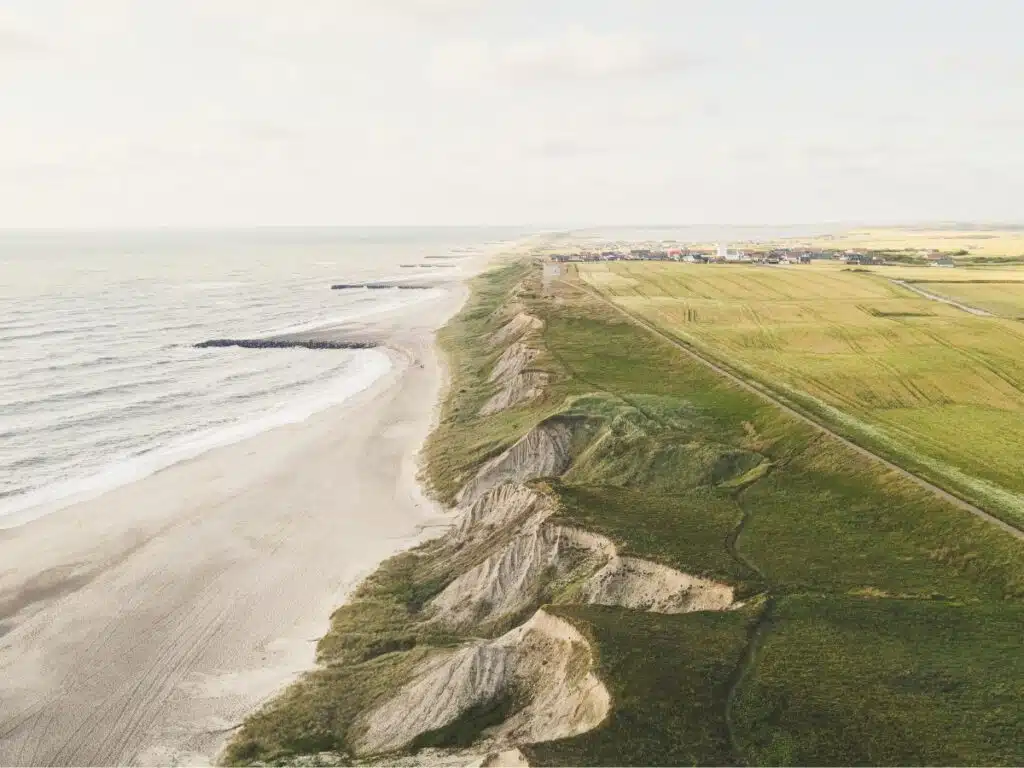 Getting to Denmark
Whether you're traveling to Denmark in a car, motorcycle, or campervan from Europe, or picking up a hire car, self-driving is absolutely the best way to explore this cosmopolitan Scandinavian country.
You can stop whenever you want, try new activities, visit places you see along the route, and have the freedom to change plans at the last minute.
Fly into one of Denmark's Copenhagen International Airport. With direct flights from America, Canada, the Middle East, Europe, and the UK, we recommend booking through Skyscanner for live deals and the best prices.
Are you planning to rent a car in Denmark? As one of the largest car hire aggregator companies in the world, we recommend Rentalcars.com because they have massive purchasing power which enables them to secure the best car rental prices, which benefits you when you're planning a road trip.
For a real adventure, hire a motorhome or campervan in Denmark. We recommend Motorhome Republic, an aggregate booking site who pull together all the best deals from a number of rental agencies, to offer you a wide choice of options alongside an excellent English speaking expert motorhome Concierge Team. Use the Park4Night app to find overnight spots and campsites along the route.
Best Time for Visiting Denmark
Spring
Whilst it can be quite cool in spring, Denmark is slowly beginning to come back to life in April after the long winter, with average temperatures in May reaching a pleasant 16°C / 61°F. Attractions, cafés, and restaurants start to open, but you'll still need to bring cold-weather clothing and boots.
Summer
The temperatures are lovely in Denmark in the summer, with July being the hottest month at 22ºC / 72ºF, although it cools quickly in the evening and you will need something warm for the evenings. The days are long and by mid-summer, the sun rises at 3.30am in the morning and sets at 10pm.
Summer is the liveliest time of year, especially at the weekends when locals go sailing, hiking, and visit local nature reserves with their families. You can make the most of the long days and enjoy al fresco dining.
Fall
The color of the trees in autumn brings a different feel to the country. The days being to get cooler in late September and you'll notice an increase in rainy days. Day-to-day life starts to move inside, with log fires and candles in restaurants and bars so you can enjoy a cozy evening full of hygge – that ubiquitous Danish word that describes a mood of coziness, contentment and conviviality.
Winter
Winter in Denmark is very cold with high levels of rain, snow and squally westerly winds. When there is no rain the sky is usually covered with dense grey clouds and the days are dark by 4.30pm. The average Danish winter temperature ranges from minus 5 to +4°C / 23 to 39°F.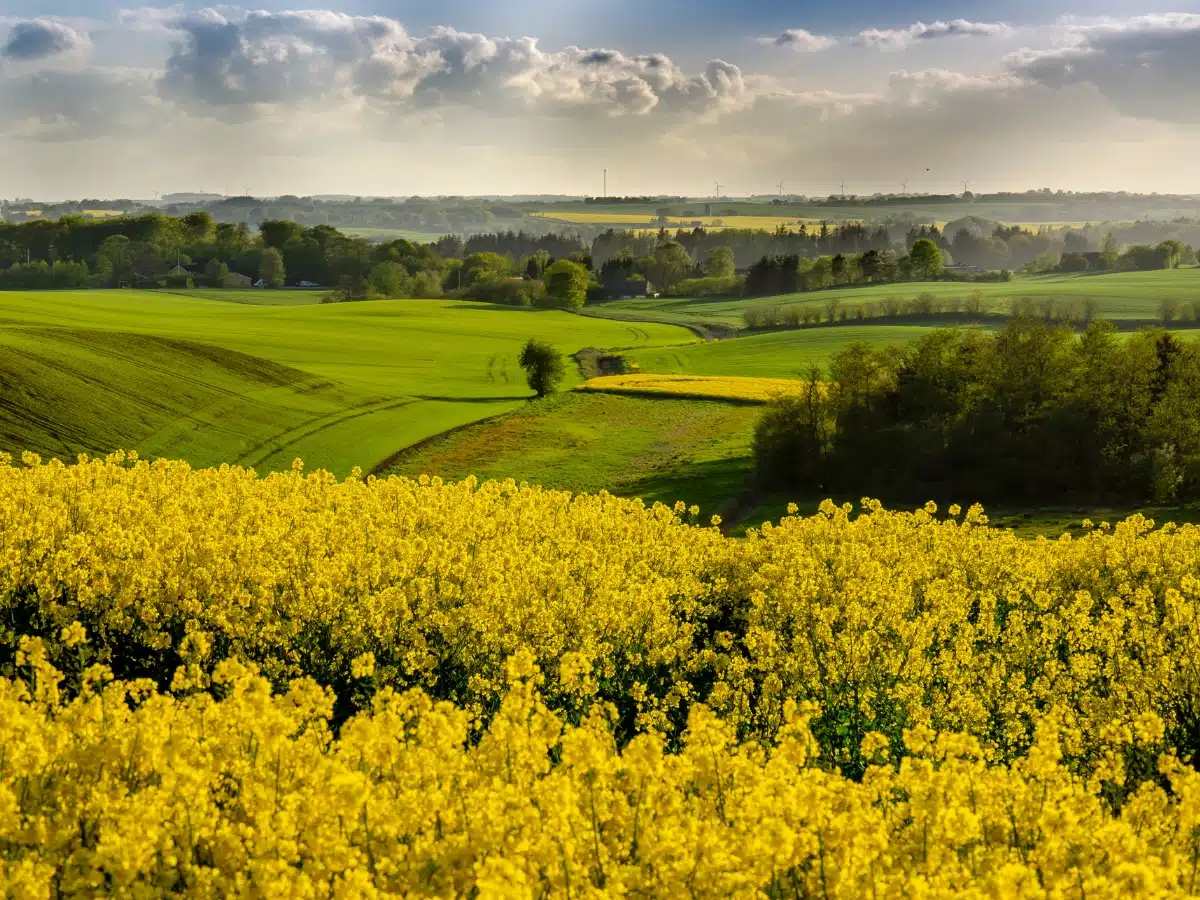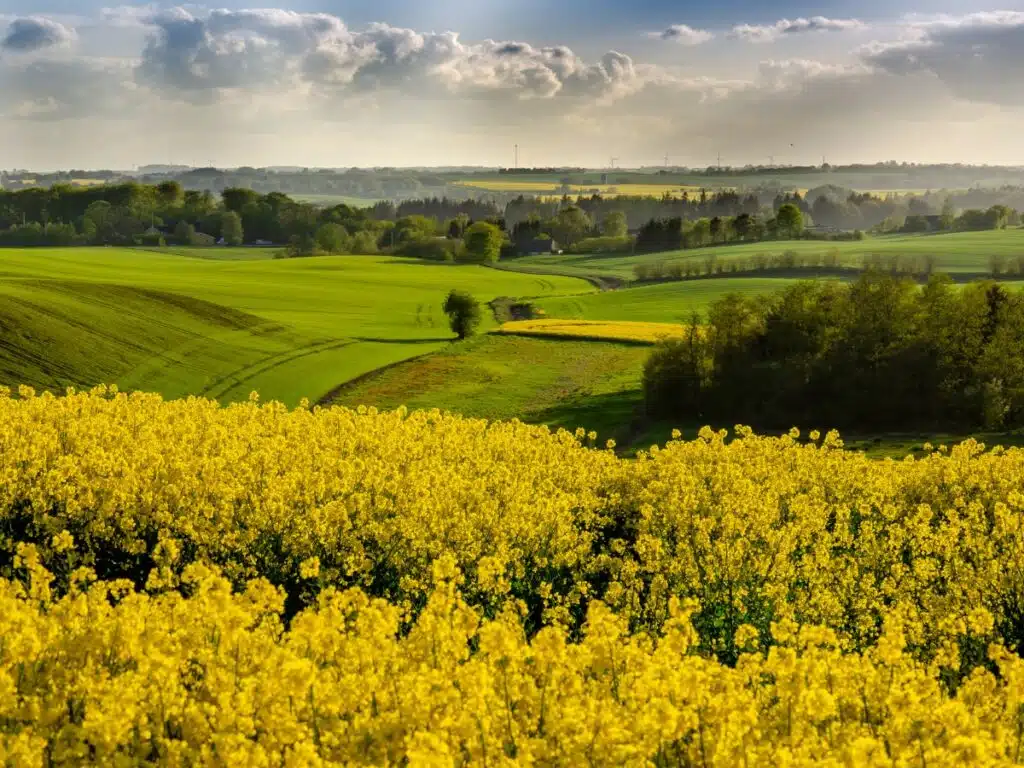 Road Trip Denmark Map & Route
This nine day road trip from Copenhagen hits all the highlights, with charming towns and cities, Viking history, modern art, UNESCO sites, and natural wonders on the itinerary.
This Danish itinerary will easily stretch to two weeks if you prefer to slow travel and take in more sights as you go. Why not spend longer in your favorite places, and check the interactive map for attractions and landmarks nearby?
Copenhagen – Helsingør – Fredensborg – Roskilde – Møns Klint – Slagelse – Faaborg – Odense – Ribe – Esbjerg – Silkeborg – Aarhus – Randers – Aalborg
How to use this map – Use your fingers (or computer mouse) to zoom in and out. Click or touch the icons to get more info about a place, and click the arrow in the box top left to open the index. To add to your own Google Maps account, click the star next to the title of the map.
Denmark Road Trip Itinerary
Day 1: Copenhagen
The capital city of Denmark, Copenhagen, offers visitors plenty of things to do and see, so plan to spend one full day here.
Visit the world-famous Tivoli Gardens. This amusement park has been operating since 1843 and offers thrilling rides, beautiful gardens, and live performances. It's an excellent place for both kids and adults to enjoy.
Explore Nyhavn, the historic waterfront area with its colorful 17th century buildings, restaurants, and cafés.
While at the waterfront, wander past Copenhagen's fortress to visit the famous bronze Little Mermaid Statue. This sculpture commemorates Hans Christian Andersen's famous fairy tale and is an iconic symbol of Copenhagen.
Before lunch, explore the two palaces in the city center: Christiansborg Palace and the Royal Palace, also known as Amalienborg Palace, where you can catch the Changing of the Guard ceremony daily at 12 noon. The ceremony is filled with plenty of pomp and circumstance and is very entertaining to watch.
See the stunning Rosenborg Castle and its charming gardens before lunching at Pizzeria Mamemi & Wine Bar or popping into Juno The Bakery for coffee and pastries.
Discover the National Museum of Denmark, the country's most extensive cultural history museum. The museum showcases Danish and international history and culture. It has an impressive collection of artifacts, including the famous Sun Chariot, Viking treasures, and Danish folk costumes.
Next, visit the Design Museum. It houses an impressive collection of Danish and international design objects, from furniture and fashion to graphic design and crafts.
The Guinness World Records Museum is a museum that the whole family will enjoy. It includes engaging displays, interactive games, and exciting exhibits.
If you have time before dinner, explore Freetown Christiania. This neighborhood is a unique, self-governing area in Copenhagen known for its alternative lifestyle and creative arts scene.
Dine at the luxurious Alchemist, the plant-based fine dining restaurant ARK, or Maple Casual Dining. Ensure to book ahead at any of these venues to avoid disappointment.
RELATED POST: One Day Copenhagen Itinerary – Map, Tips & Guide
Upmarket: 71 Nyhavn Hotel – Booking.com | Agoda
Mid-Range: Copenhagen Admiral Hotel – Booking.com | Agoda
Budget: citizenM Copenhagen Radhuspladsen – Booking.com | Agoda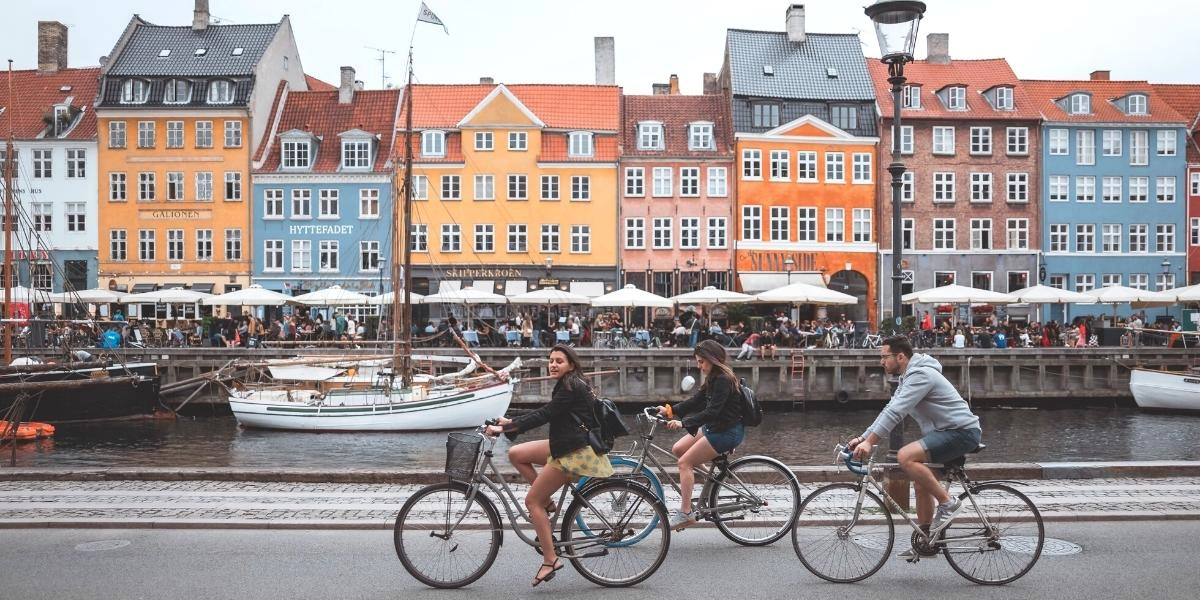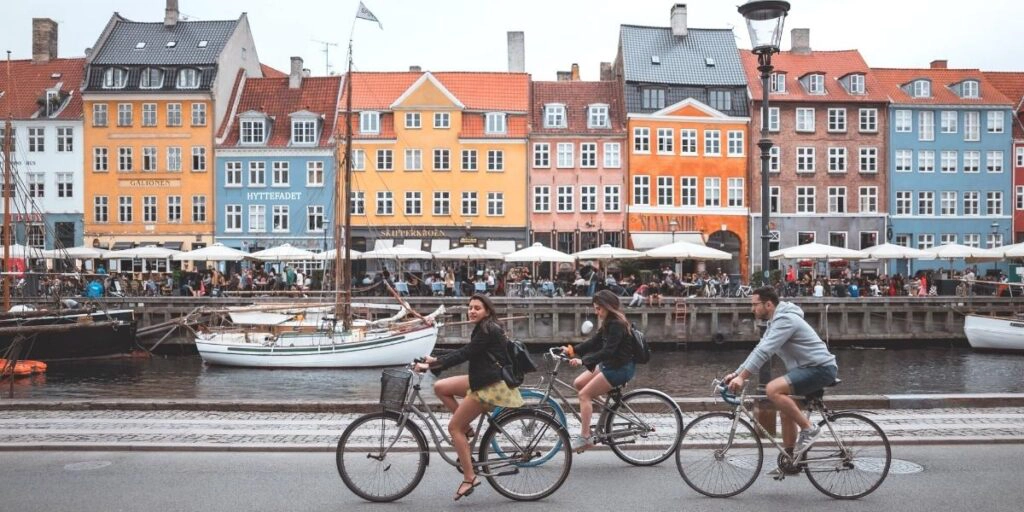 Make sure you have travel insurance you can trust when visiting Denmark. We recommend True Traveller for their 5-star TrustPilot reviews, variety of cover options, best activities cover as standard, great prices, and excellent service.
Day 2: Copenhagen to Fredensborg
Helsingør
Helsingør, also known as Elsinore in English, is a historic town 40 minutes north of Copenhagen.
The town is famous for its beautiful Renaissance castle, Kronborg Castle, which dates to the 16th century. A UNESCO World Heritage Site, the castle is known as the setting for William Shakespeare's play Hamlet. Note that it is closed on Mondays.
Next, explore the Maritime Museum of Denmark. It is a unique museum in a former dry dock focusing on Denmark's maritime history and culture.
Visit the Helsingør Cathedral, also known as St. Olaf's Church, a beautiful medieval church in the heart of the town. It's known for its Gothic architecture, intricate wood carvings, and impressive altarpiece. Climb the church tower for panoramic views of Helsingør and the surrounding area.
Stay in the old town and stroll through the narrow streets past colorful half-timbered houses and historic buildings, or walk along one of Helsingør's beautiful beaches, like Gummistranden, Hornbæk Beach or Snekkersten Beach.
Enjoy lunch at Restaurant Kaj, which offers stunning harbor views, or Ofelia Bar for tasty Danish tapas.
Fredensborg
A short 9 mile / 14.5km drive from Helsingør is Fredensborg, a small town that boasts a beautiful lake, palace, and gardens.
Take a boat tour on Lake Esrum, Denmark's second-largest lake. It offers a peaceful and scenic setting for a boat tour. You can rent a boat, take a guided tour, and enjoy fishing on your trip.
The Fredensborg Palace is a magnificent royal residence that serves as the summer residence of the Danish royal family. With its stunning Baroque architecture, the palace is surrounded by beautiful gardens and is located by Lake Esrum.
Walk through the impressive gardens of the Fredensborg Palace. It includes sweeping lawns, peaceful woodlands, picturesque lakes, and a stunning rose garden in full bloom during the summer.
Another must-see is the Fredensborg Arboretum, a lovely botanical garden near Fredensborg Palace.
Afterward, go for dinner at Fredensborghusene Fest & Selskaber or Madkollektivet Naboskaber.
Upmarket: Rungstedgaard, Rungsted – Booking.com | Agoda
Mid-Range: Hotel Fredensborg Store Kro – Booking.com | Agoda
Budget: Fredensborg Vandrerhjem – Booking.com | Agoda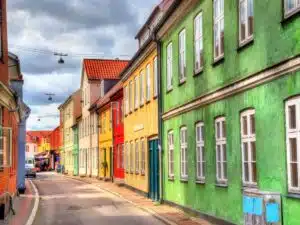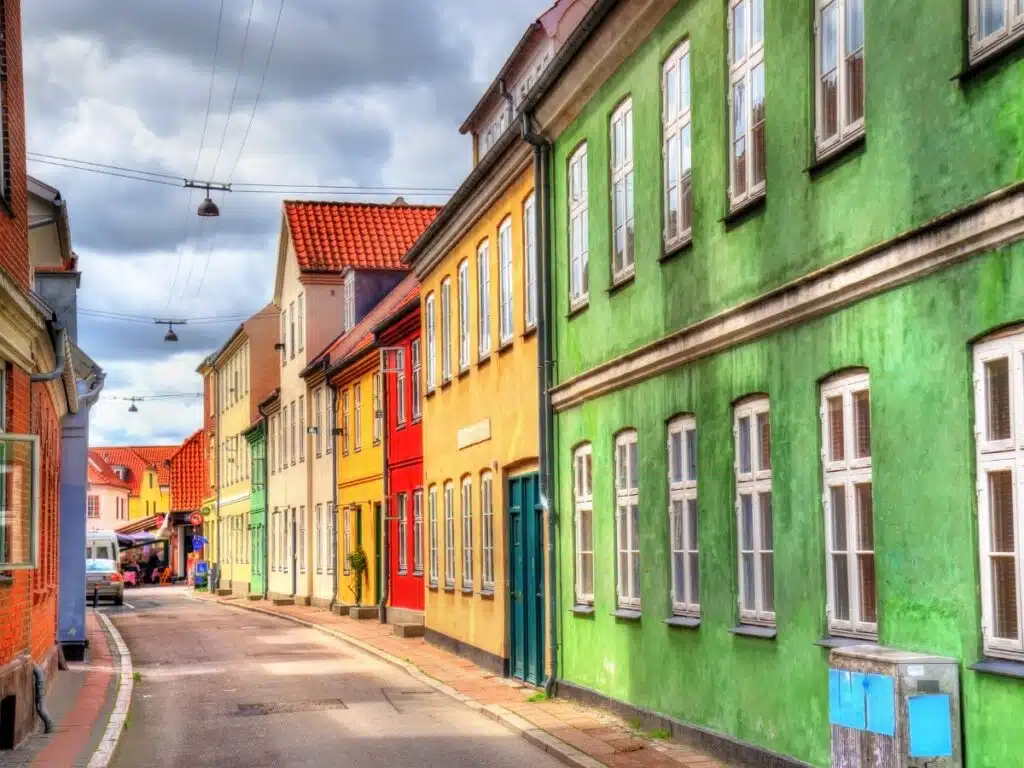 Day 3: Fredensborg to Møns Klint
Roskilde
Less than an hour south of Fredensborg is Roskilde. En route, car enthusiasts can stop at the Haaning Collection in Bagsværd to admire their stunning motor vehicles.
Visit the UNESCO World Heritage Site, Roskilde Cathedral. It is the burial site of many Danish kings and queens, with architecture that spans several centuries and takes influence from Gothic, Romanesque, and Baroque styles.
A must-visit for anyone interested in Viking history is the Viking Ship Museum. The museum displays five original Viking ships excavated from the nearby fjord and numerous artifacts from the Viking Age.
Another notable museum is the Roskilde Museum, dedicated to the history and culture of Roskilde and its surrounding region. It showcases various exhibits, including archaeological finds, local history, and cultural heritage.
Stroll through the beautiful Byparken Park and enjoy lunch at Pipers Hus in the park's center. Or, wander around Roskilde's medieval old town and dine at Restaurant Raadhuskælderen.
Møns Klint
As you drive south to Møns Klint, make a stop at Zealand's second UNESCO site, Stevns Klint, a geological site of 11 miles / 17 kilometers of fossil-rich coastal cliff, offering exceptional evidence of the impact of the Chicxulub meteorite that crashed into the planet at the end of the Cretaceous period and finishing the reign of the dinosaurs about 65 million years ago.
Møns Klint is a 3.7 mile / 6 kilometer stretch of limestone and chalk cliffs along the eastern coast of the Danish island of Møn in the Baltic Sea. Some of the cliffs drop a sheer 394 feet / 120 meters to the sea below and the highest cliff is Dronningestolen, which is a whopping 420 feet / 128 meters above sea level.
On your way there, stop at Camp Adventure. This outdoor climbing park has ten courses, including the Forest Tower, giving you gorgeous panoramic views of the Rønnede area.
Once in Møns Klint, hike along the well-maintained trails that wind through the beech forests and explore the spectacular cliff tops and breathtaking Baltic Sea views.
Afterward, visit the GeoCenter Møns Klint. This interactive museum and visitor center provides insight into the geological history and natural heritage of Møns Klint.
Møns Klint is also known for its pristine beaches with crystal-clear waters. Relax and soak in the area's natural beauty by spending a day at the beach.
A few miles outside the center is Liselund Slotspark. Explore this beautiful 18th century park, complete with several exotic buildings and monuments.
Back in Møns Klint, dine at Restaurant Dark Sky, or drive to Klintholm Havn to have dinner at Restaurant ND122.
RELATED POST: Beautiful Denmark: 11 Best Hidden Gems
Upmarket: Villa Huno, Borre – Booking.com | Agoda
Mid-Range: Hotel Residens Møen, Stege – Booking.com | Agoda
Budget: Pension Elmehøj, Hjertebjerg – Booking.com | Agoda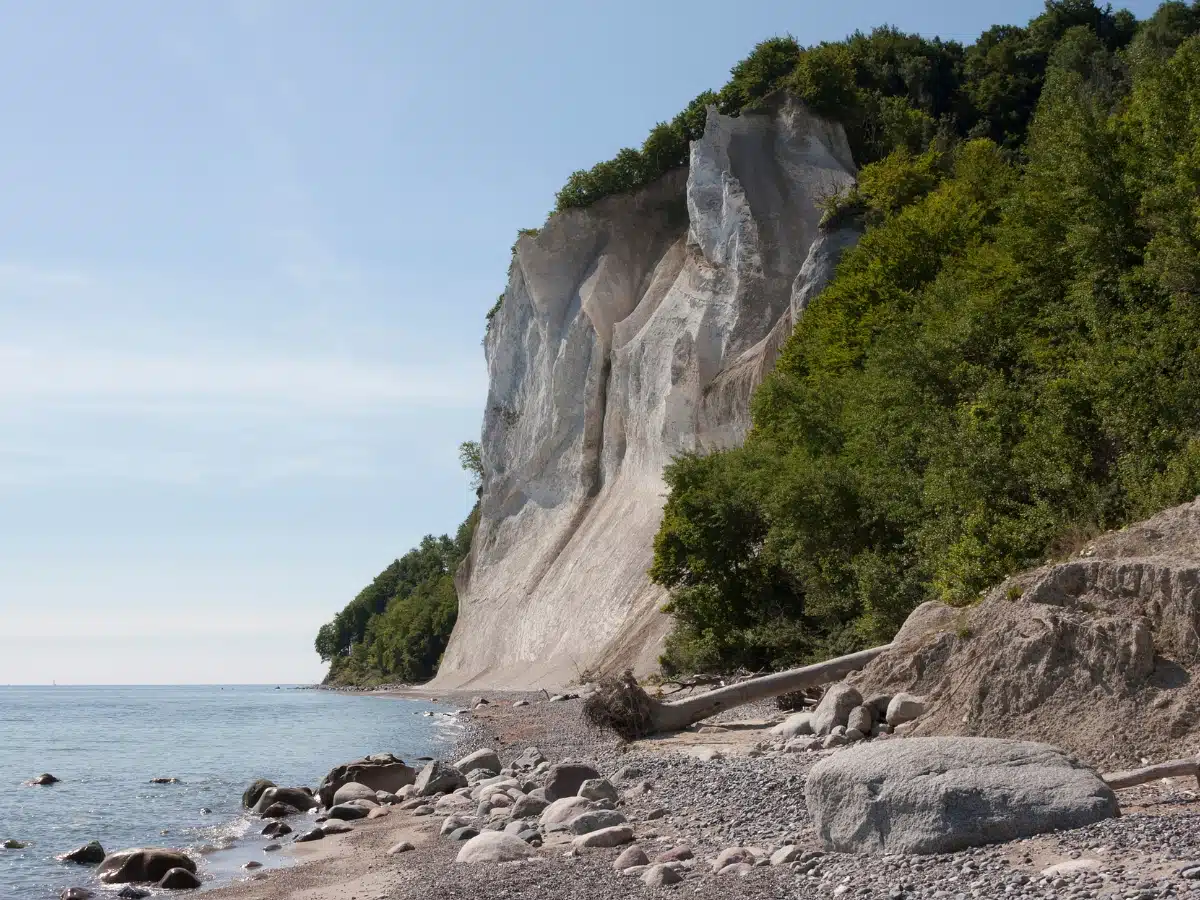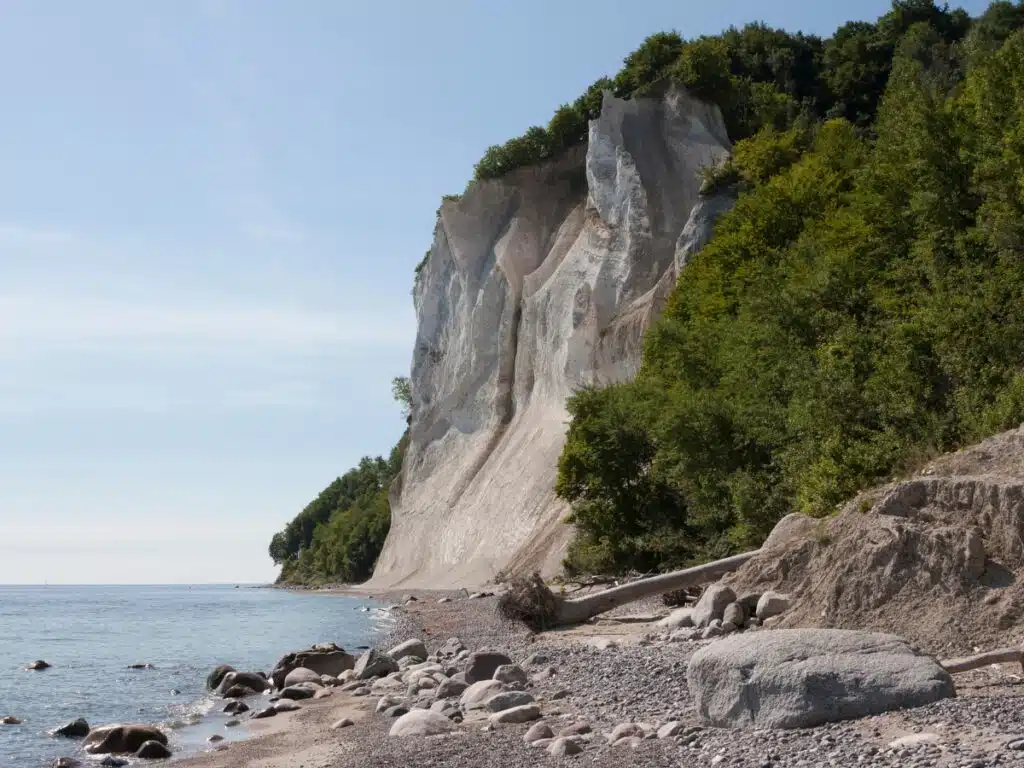 Day 4: Møns Klint to Faaborg
Slagelse
About 68 miles / 109km north of Møns Klint is Slagelse, known for its rich history and cultural heritage.
Visit the ancient Viking fortress of Trelleborg to learn about Viking history. The Vikings built the fort in the 10th century, and it is now a UNESCO World Heritage Site.
Next, explore the Slagelse Museum, dedicated to the town's history and the surrounding region. It has exhibits on local culture, industry, and agriculture, as well as artifacts from the Viking era.
Another notable landmark is the Slagelse Church. This beautiful church is one of Denmark's oldest, dating back to the 1100s. It has an impressive collection of medieval frescoes and a beautiful altar.
Enjoy lunch at Café Caramel, which has a lovely outdoor seating area, or Café Korn.
Faaborg
Faaborg or Fåborg is a picturesque coastal town located on Funen Island. Take a break once you reach Sprogø Island – about halfway crossing the Storebælt or Great Belt Bridge, which we thought was more impressive than the Øresund Bridge that connects Denmark and Sweden. Here you can explore the historical landmark Sprogø Fyr.
Upon arrival in Faaborg, visit the picturesque harbor area with colorful houses, cozy cafes, and boats bobbing in the water.
Explore the renowned art museum, Faaborg Museum. It houses an impressive collection of Danish art from the late 1800s and early 1900s, including works by famous Danish artists such as Fritz Syberg, Johannes Larsen, and Peter Hansen.
Another great museum to visit is the Naturama, a natural history museum with several exhibits of local animals.
Afterward, visit the Faaborg Kirke. It is a historical church that dates to the 13th century, known for its beautiful frescoes, carved altarpiece, and unique architecture.
Walk through Faaborg's old town to admire its cobblestone streets, well-preserved architecture, Renaissance-style Town Hall, and iconic Bell Tower.
Dine at Restaurant Klinten for stunning sea views or Frk. Jensens in the town center.
If you are traveling through Faaborg in July or August you might experience the traditional sailing regatta called Fyn Rundt which takes place annually and attracts sailors from all over Denmark.
Upmarket: Hvedholm Slotshotel – Booking.com | Agoda
Mid-Range: Hotel Faaborg Fjord – Booking.com | Agoda
Budget: Korinth Kro Hostel – Booking.com | Agoda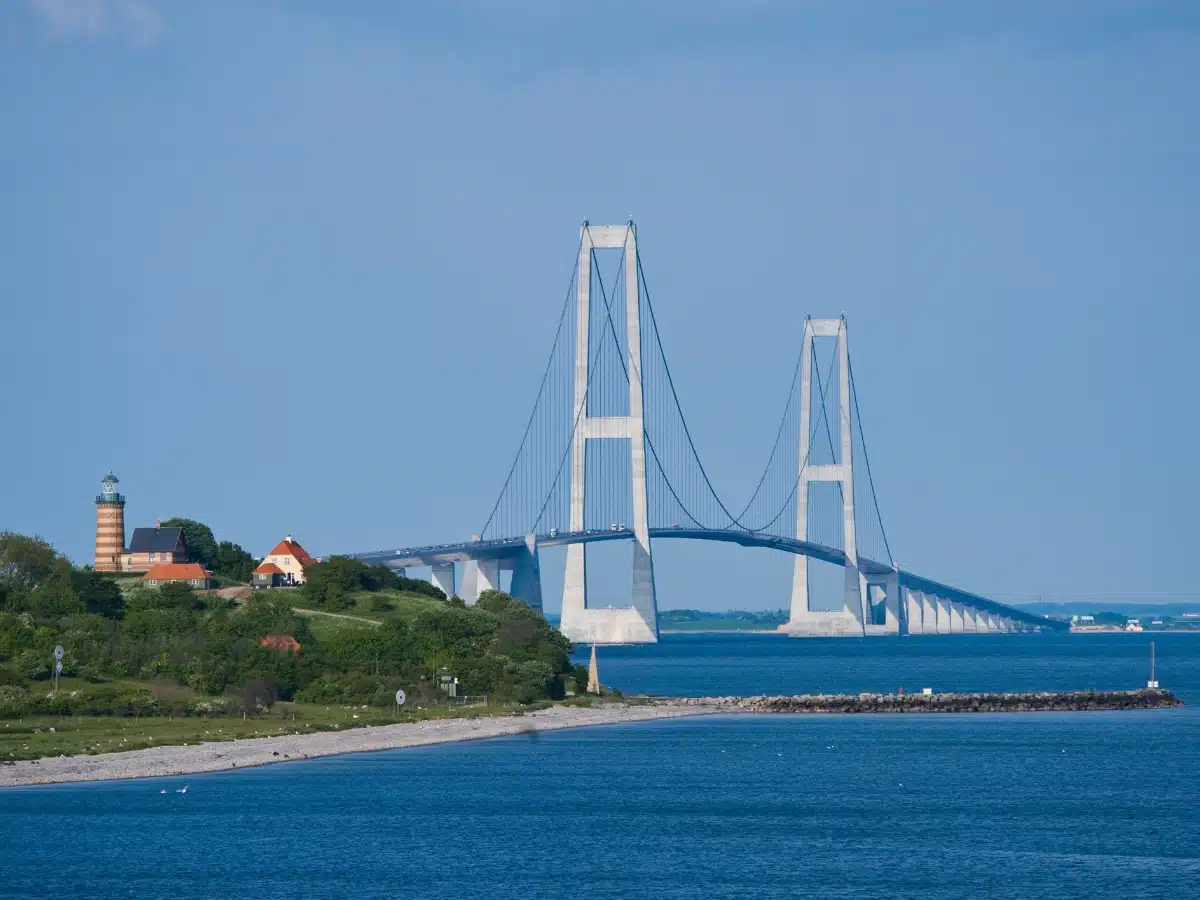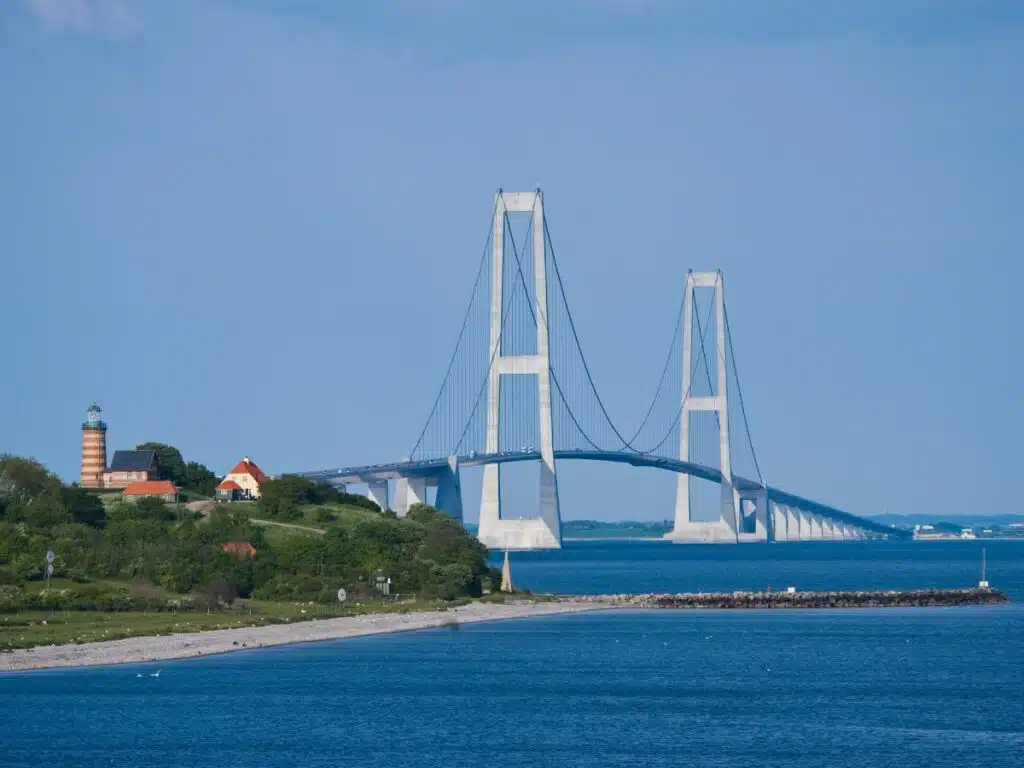 Day 5: Faaborg to Odense
Odense
Odense, about 45 minutes from Faaborg, is the third largest city in Denmark and is known for being the birthplace of famous fairy tale writer Hans Christian Andersen.
Explore the Hans Christian Andersen Museum, in the house where the famous Danish author was born in 1805. The museum offers insights into Andersen's life, work, and legacy.
Another notable museum is The Danish Railway Museum which features an extensive collection of locomotives, carriages, and other railway-related artifacts.
Visit the 11th century St. Knud's Cathedral, also known as Odense Cathedral. You take a guided tour admiring the cathedral's impressive Gothic architecture, beautiful stained-glass windows, and ornate decorations.
In Odense's old town, visit Café Kosmos, which offers a vegan menu, or Restaurant HOS.
After lunch, walk through the beautiful gardens of Odense Castle. Then visit the Brandts Museum of Art and Visual Culture.
Drive ten minutes out of the city center to Funen Village. Explore this unique open-air museum that offers a glimpse into the rural life of Funen Island in the 18th and 19th centuries.
Back in the town center, catch a show at the Odeon Concert Hall. Enjoy dinner at Sortebro Kro or, if you like street food, head to Storms Pakhus.
Upmarket: Hotel Odeon – Booking.com | Agoda
Mid-Range: First Hotel Grand – Booking.com | Agoda
Budget: Amalie B&B Apartments – Booking.com | Agoda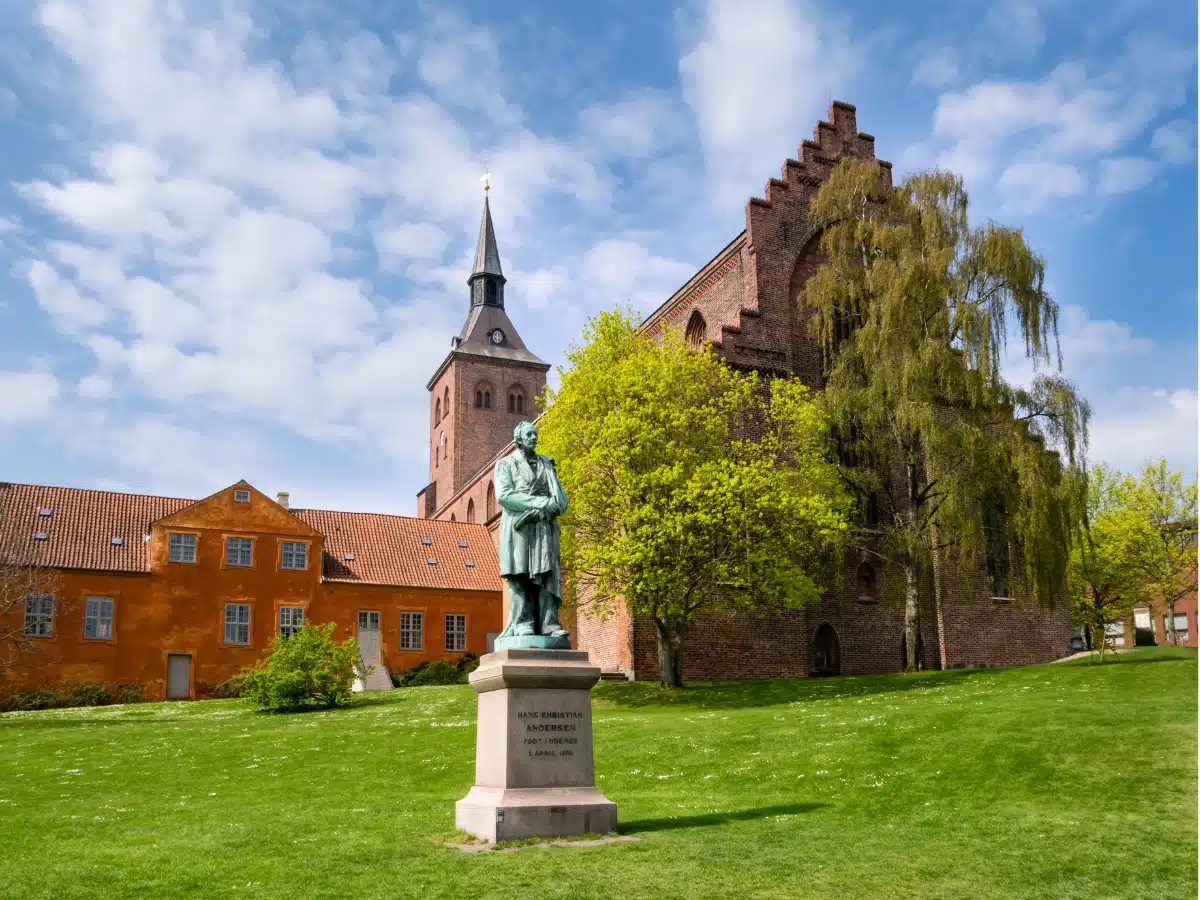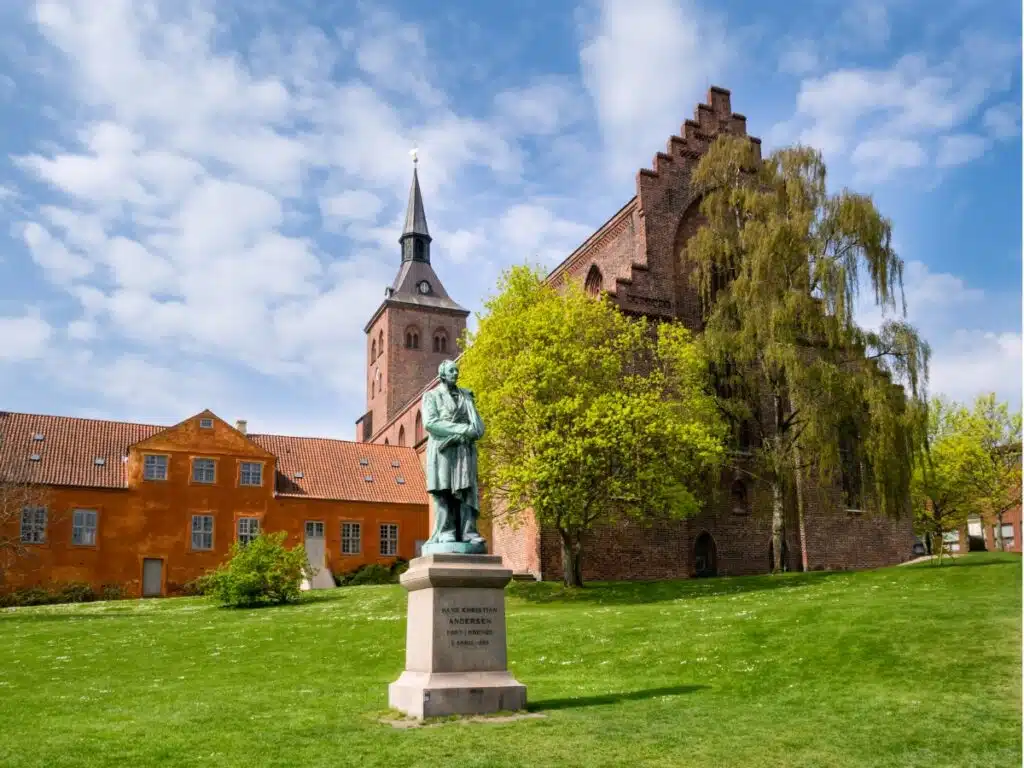 Other Nearby Road Trips
Day 6: Odense to Esbjerg
Ribe
Ribe, located on the country's western coast, is Denmark's oldest town. Halfway through your drive to Ribe, stop in Middlefart to visit the CLAY Keramikmuseum and enjoy stunning views on a Lillebælt Bridge walk, or take a slight detor and visit the fairytale Egeskov Castle, Europe's best preserved Renaissance water castle.
Once in Ribe, explore the old town. It is home to a beautifully preserved medieval town with half-timbered houses and charming courtyards. Walk along the town wall and enjoy panoramic views of the surrounding marshlands.
See Denmark's oldest cathedral, Ribe Cathedral, also known as Our Lady Maria Cathedral, and visit the Ribe Viking Center. It is a living history museum that provides an immersive experience of Viking history and culture.
Ribe has several other fascinating museums to explore, including Ribe Art Museum, Ribe Viking Museum and the Hex Museum of Witch Hunt.
If you want to skip the museums, you can take a canal boat tour and enjoy the scenic views of Ribe's historic buildings, bridges, and gardens from the water. You can also learn about the town's history and culture from the knowledgeable guides on the boat.
Head to lunch at Restaurant Sælhunden or Pompei​ Bakery.
Esbjerg
Esbjerg is only 20 miles / 32km from Ribe and is known for its bustling harbor, historic landmarks, and beautiful beaches.
Visit the Fisheries and Maritime Museum to learn about the area's fishing history. Afterward, walk to the harbor along Sædding Strand, a two-mile-long sandy beach. Ensure to spot the iconic Man by the Sea sculpture representing four white, seated men looking out to sea.
Explore the Esbjerg Museum, the local history museum showcasing the rich cultural heritage of Esbjerg and the surrounding region. You can also visit the Esbjerg Kunstmuseum to see more contemporary art.
History enthusiasts will enjoy the Tarp Bunker Museum, a WWII bunker converted into a museum.
Before dinner, stroll through the lovely Esbjerg Bypark. Dine at the buffet-style Restaurant Flammen or Huset Gammelhavn.
Upmarket: A Place To Hotel Esbjerg – Booking.com | Agoda
Mid-Range: Hotel Britannia – Booking.com | Agoda
Budget: Sweethome Guesthouse – Booking.com | Agoda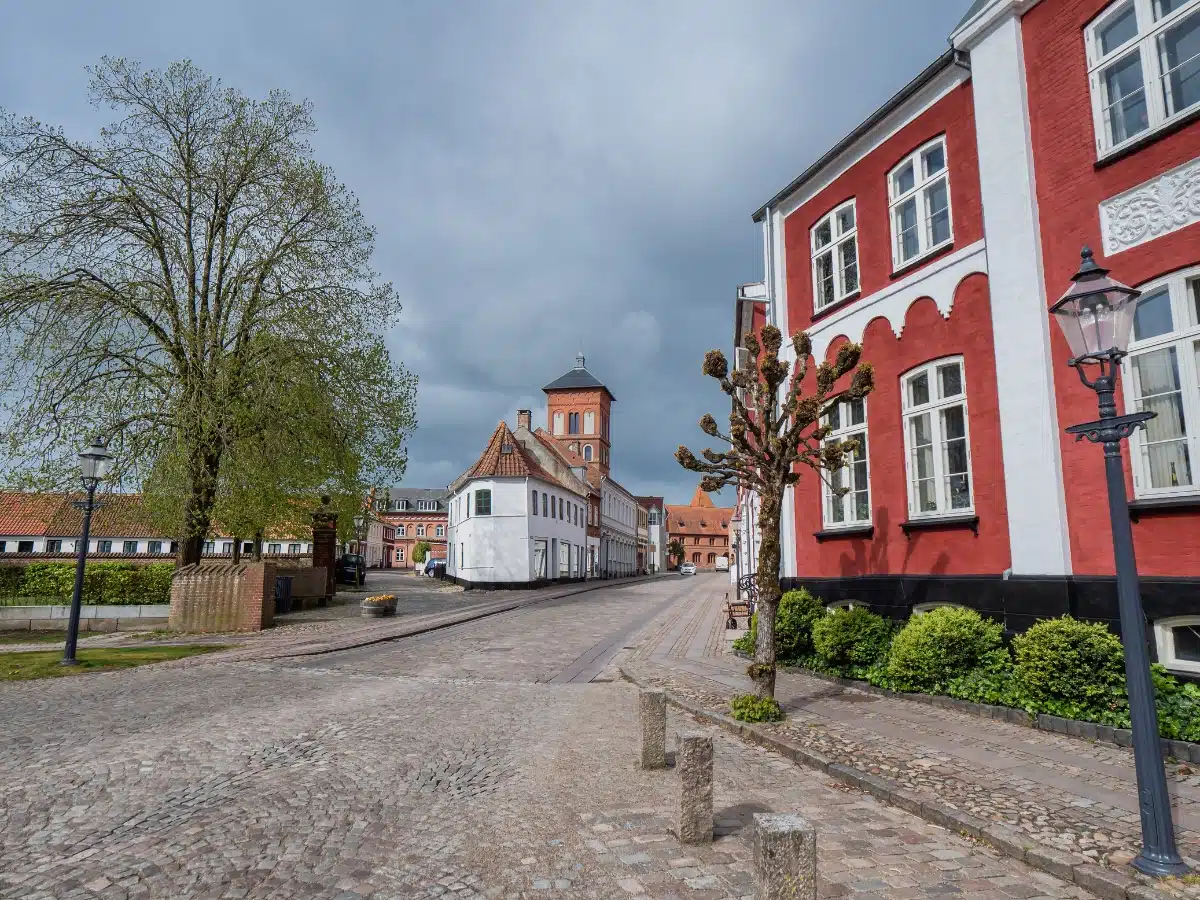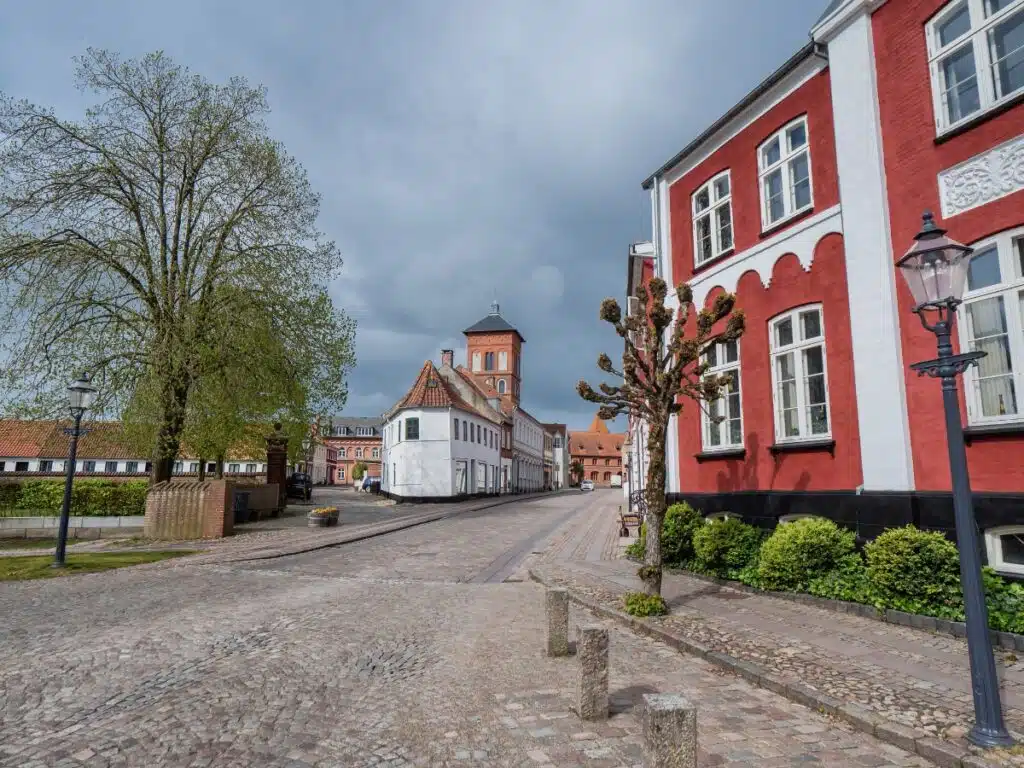 Day 7: Esbjerg to Aarhus
Silkeborg
Silkeborg is a charming city in the heart of Denmark, about 71 miles / 114km from Esbjerg.
Visit the Silkeborg Museum, which offers insights into the history and culture of the Silkeborg region. Learn about the ancient finds from the nearby peat bogs, including the famous Tollund Man, a naturally mummified corpse of a man who lived during the 5th century BCE, during the period characterised in Scandinavia as the Pre-Roman Iron Age. He was found in 1950, preserved as a bog body.
Another museum of interest is the Museum Jorn Art Museum. It is dedicated to the famous Danish artist Asger Jorn, one of the founding members of the avant-garde COBRA movement.
Nature lovers will delight in exploring the Silkeborg lakes which include Lake Silkeborg, Lake Ørnsø, and Lake Almind Sø. Here you can fish, swim, kayak, canoe and stand up paddle in a beautifully tranquil environment.
Rent a bike and ride along the Gudenå River, the longest river in Denmark. Or explore the surroundings by taking a walk in the Silkeborg Forests. It boasts beautiful hiking trails, and you will discover hidden gems such as Himmelbjerget, Denmark's highest point, which offers panoramic views of the area.
Treat yourself to lunch at Panorama Mad & Vin or VIVI-Trattoria og Bar.
Aarhus
Drive 40 minutes east to Aarhus. This town is known as 'The City of Smiles' and is Denmark's second-largest city and a vibrant cultural hub.
Visit ARoS Aarhus Art Museum, one of Northern Europe's most extensive art museums. It is a popular tourist attraction for its striking modern architecture and art collections, including the iconic Your Rainbow Panorama rooftop installation.
A stone's throw away from the ARoS is the old town of Den Gamle By. Explore this open-air museum to learn about life in Denmark between the 17th and 19th centuries.
Next, go to the largest church in Denmark, Aarhus Cathedral, also known as the Church of Our Lady. Admire its impressive Gothic architecture, ornate interior, and beautiful stained-glass windows.
Before dinner, explore the Latin Quarter, a historic neighborhood in Aarhus. It is known for its charming streets, colorful houses, and unique shops. Explore the narrow alleys, browse the boutiques, and indulge in local cuisine at Klokken Aarhus or Teater Bodega.
After dinner, stroll along the Aarhus Docklands, known as 'Aarhus Ø'. It is a newly developed waterfront area with modern architecture, trendy cafes, and scenic views.
Upmarket: Villa Provence – Booking.com | Agoda
Mid-Range: Helnan Marselis Hotel – Booking.com | Agoda
Budget: BOOK1 by Brøchner Hotels – Booking.com | Agoda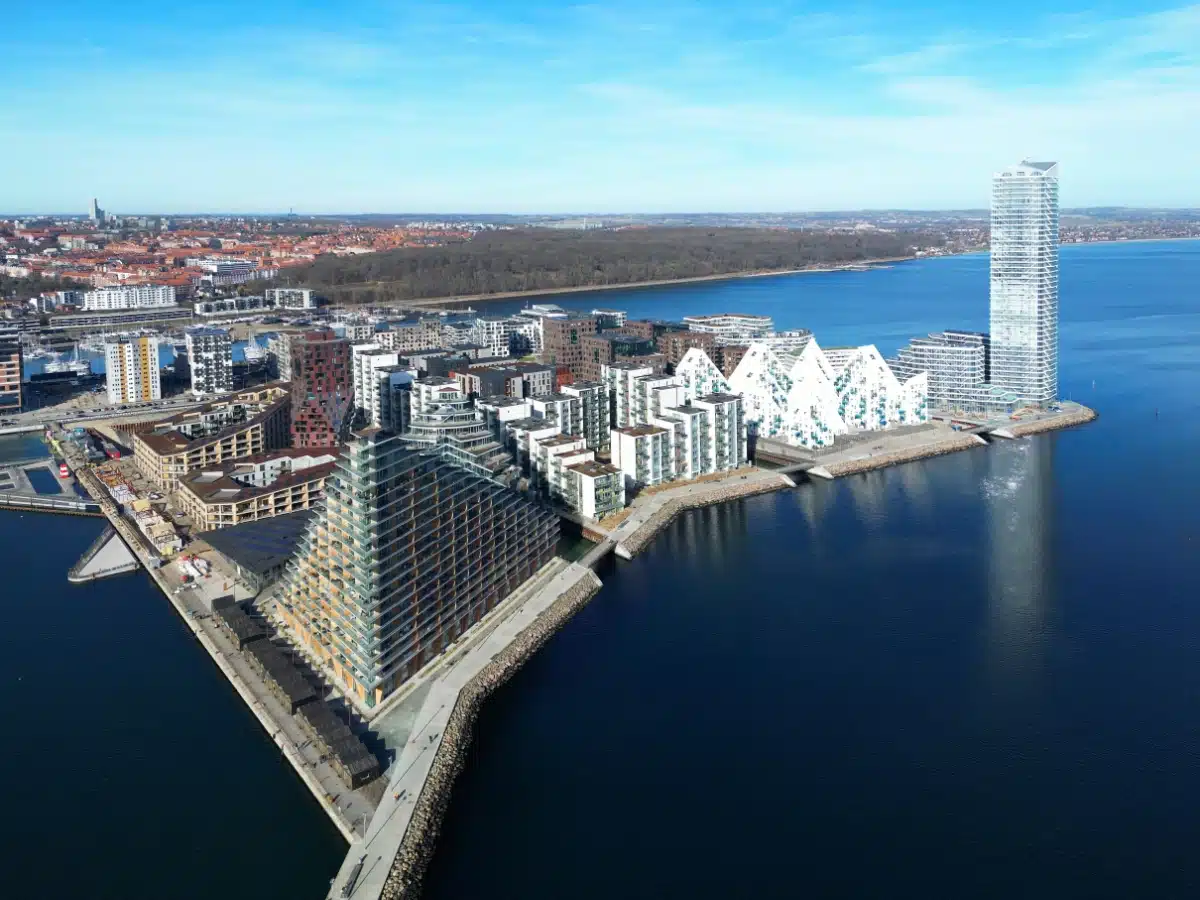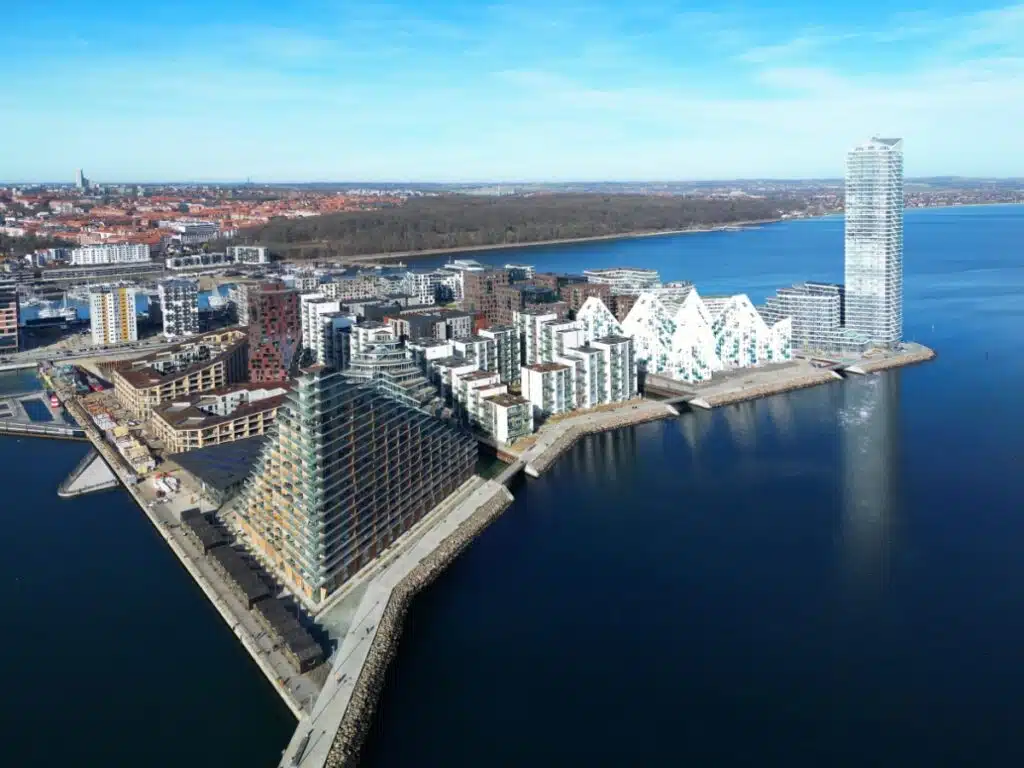 Day 8: Aarhus to Aalborg
Randers
Randers is a historic city 24 miles / 39km north of Aarhus.
Explore two impressive art museums in Randers, the Randers Museum of Art, also known as Museum Østjylland Randers, and the Gaia Museum, which focuses on outsider art.
If you travel with kids, or you're a big kid yourself, head to Klatreparken, just a few minutes outside the town center. Here you can enjoy challenging climbing experiences out in nature.
Randers has several parks where you can walk and relax. Go to Doktorparken, which offers lovely green spaces and a beautiful lake.
Explore the city center of Randers, which offers a mix of historic architecture and modern shops. Discover the charming streets, visit the local shops, and enjoy Danish cuisine in restaurants and cafes. If you want to try the best burgers in town, go to Garage Burgerbar Randers, or treat yourself at Restaurant Flammen.
Aalborg
Approximately 50 miles / 80km from Randers us, the vibrant city of Aalborg.
Explore the Aalborg Historical Museum, a fascinating facility that showcases the history and culture of Aalborg and the surrounding region. It features exhibits on archaeology, medieval history, Danish folklore, and more.
Go to Aalborgtårnet or Aalborg Tower, also known as Aalborg Observations Tower. Climb to the top of this 180 foot / 54.9 meter tall tower for panoramic views of Aalborg and the surrounding area.
Design and architect followers will recognize Jørn Utzon, the Danish architect who designed the Sydney Opera House. Visit his Utzon Center, a cultural center and museum dedicated to Utzon's work.
Visit the Kunsten Museum of Modern Art, Northern Europe's leading modern and contemporary art museum. It features an impressive Danish and international art collection from the 20th and 21st centuries.
Enjoy the Aalborg's vibrant waterfront area along the Limfjord, with scenic views, promenades, and recreational spaces. Afterward, dine at the John Bull Pub near the Utzon Center, or La Locanda for Italian cuisine.
From Aalborg, you can head north for ferries from Hirtshals to Norway and Iceland, and Frederikshavn for a Denmark-Sweden road trip, or explore Jutland and places like Rubjerg Knude, an iconic lighthouse in Løkken and wild and windswept Skagen, Denmark's northernmost town.
Upmarket: Pier 5 Hotel – Booking.com | Agoda
Mid-Range: KOMPAS Hotel Aalborg – Booking.com | Agoda
Budget: Zleep Hotel Aalborg – Booking.com | Agoda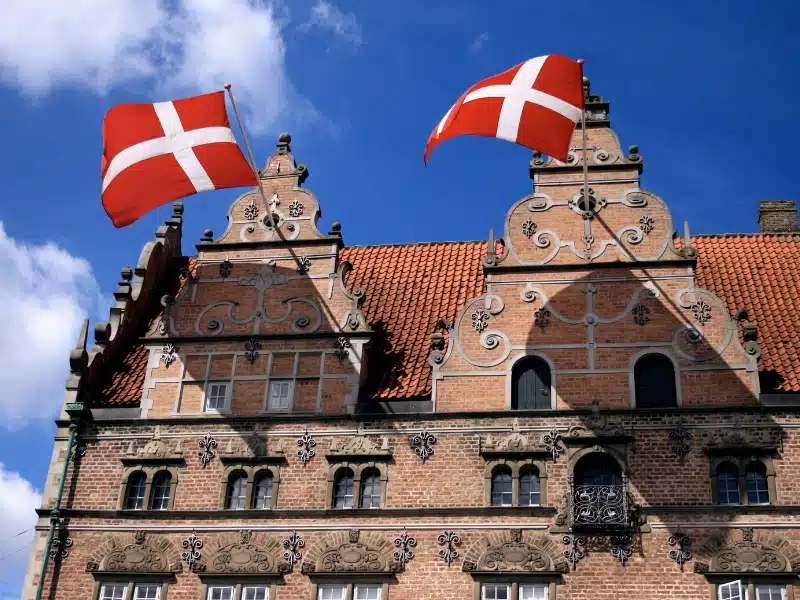 Denmark Road Trip Essentials
Here are the websites and services we personally use and recommend for traveling in Denmark.
Traveling & Driving in Denmark
Road trips in Denmark are usually pleasurable, thanks to the extensive and well-maintained road network, generally good local roads, and courteous drivers.
Whether you're traveling in your own car, touring Denmark in a motorhome, or flying in and picking up a rental car, you need to follow these rules when you're driving in Denmark.
Documents
You must have at least three months remaining on your passport (issued in the past ten years) at your intended date of departure from Denmark.
You must have at least 3rd party insurance for your vehicle.
Citizens of non-EU third countries may require an International Driving Permit for driving in Europe. You can check whether you need an IDP here.
Rules of the Road
Denmark drives on the right and overtakes and passes on the left.
You must carry a warning triangle by law. We also recommend that you carry at least one reflective jacket within the passenger compartment of your vehicle, a fire extinguisher, and a first aid kit.
It is compulsory for all motor vehicles to use dipped headlights during the daytime, all year round, and on all roads.
Priority
Vehicles driving on roads designated and signposted as primary roads always have priority.
On all other roads, vehicles must give way to the right.
Priority is given to vehicles that are already on the roundabout i.e. vehicles coming from the left.
Winter Driving
There is no requirement for winter tires in Denmark, although studded tires may be used from 1st November to 15th April.
Tolls in Denmark
Denmark does not have motorway tolls, but there are some bridges where a charge is levied, including the Storebælt or Great Belt Bridge. You can find out more about Storebælt bridge tolls here.
Low Emission Zones in Denmark
There are four LEZ in Denmark, in Aalborg, Aarhus, København (Copenhagen) & Frederiksberg, and Odense and from October 2023, these LEZ will begin to apply to private cars. You can find out more about charges and what you need to do to ensure compliance here.
RELATED POST: Driving in Europe – Everything You Need to Know
Are you looking for more incredible road trips? Check out these top posts…
Amongst the beautiful landscapes of Spain, in the mountainous interior and along the gorgeous coasts, you'll find fascinating history, vibrant culture, and incredible cuisine. One of the best ways to experience Spain is by taking a road trip. We base ourselves in Spain when not traveling and have explored much of the country on four wheels and two! Whether you want historic cities, gorgeous landscapes, beaches and sun, or something a bit different, our detailed…
Love it? Pin it!