Small but mighty, the United Kingdom is one of the most historic countries in the world. Once a global superpower on which the sun never set, the British Empire stretched around the world. Today it is a modern and forward-thinking country loved by millions of overseas visitors every year.
Find out everything you need to know before you visit the UK, including trip highlights, travel tips, road trip guides, and city itineraries, with our United Kingdom visitor's guide.
Intro to the United Kingdom
The United Kingdom, or UK, is made up of four member countries – England, Scotland, Wales, and Northern Ireland – which are situated on the British Isles, a collection of islands in Northern Europe.
Great Britain, or GB for short, is the largest of these islands and is home to England, Scotland and Wales. When Northern Ireland is added, together they become the United Kingdom of Great Britain and Northern Ireland.
The four countries of the United Kingdom are home to vibrant and lively cities where medieval and contemporary architecture co-exist, world-class museums and attractions showcase the UK's art and culture, and friendly locals offer a warm welcome.
Citizens of the UK are known as the British or Brits but each of the member countries has its own distinct identity. Calling a Scottish, Welsh, or Northern Irish person 'English' may not be received well!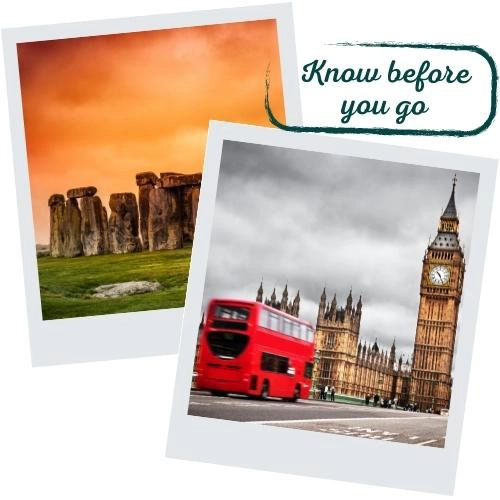 Best Time to Visit UK
Spring is a perfect time for a UK city visit, with prices at their best and the warmer weather starting to give blue skies and the odd t-shirt day.
Summer is best for good weather, but major cities will be rammed and if there's a heat-wave, you probably won't have air-con in your hotel. Prices will shoot up in summer too.
Fall (or autumn as the Brits say)is great for catching the last of the summer's warmth in quieter cities, and you'll find good offers on hotels and flights.
Winters tend to be cold and wet, with Scottish cities usually getting some snow (although it's been known in London too!). But, you'll find fantastic deals and emptier streets.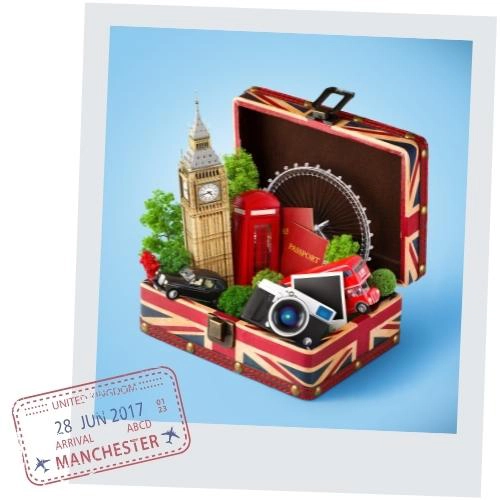 UK Packing Tips
Pack layers to be ready for the changeable British weather.
Bring at least one warm top for summer visits, and a couple for autumn and winter visits, plus thermals if you're heading north.
Winter visitors should also bring a scarf, hat and gloves – it can get bitterly cold, especially in the north of the country.
Make sure to bring a waterproof jacket, or showerproof top, even in summer.
Pack an umbrella – if you don't own one, you'll be able to buy one!
If you're visiting The UK's national parks or historic towns and cities, make sure to pack trainers or comfy walking shoes. Cobbles can be tough on the feet!
Visiting in summer? Bring sunscreen and a hat – it can get surprisingly hot!
Technical gear that washes easily and dries quickly is a great option if you're road tripping or moving about a lot.
Don't forget an easy-to-manage day bag, such as a rucksack or day sack.
United Kingdom Highlights
UK Road Trips
UK City Itineraries
UK Motorhome Resources
UK Motorhome Itineraries
Things to Know About the Four Countries of the UK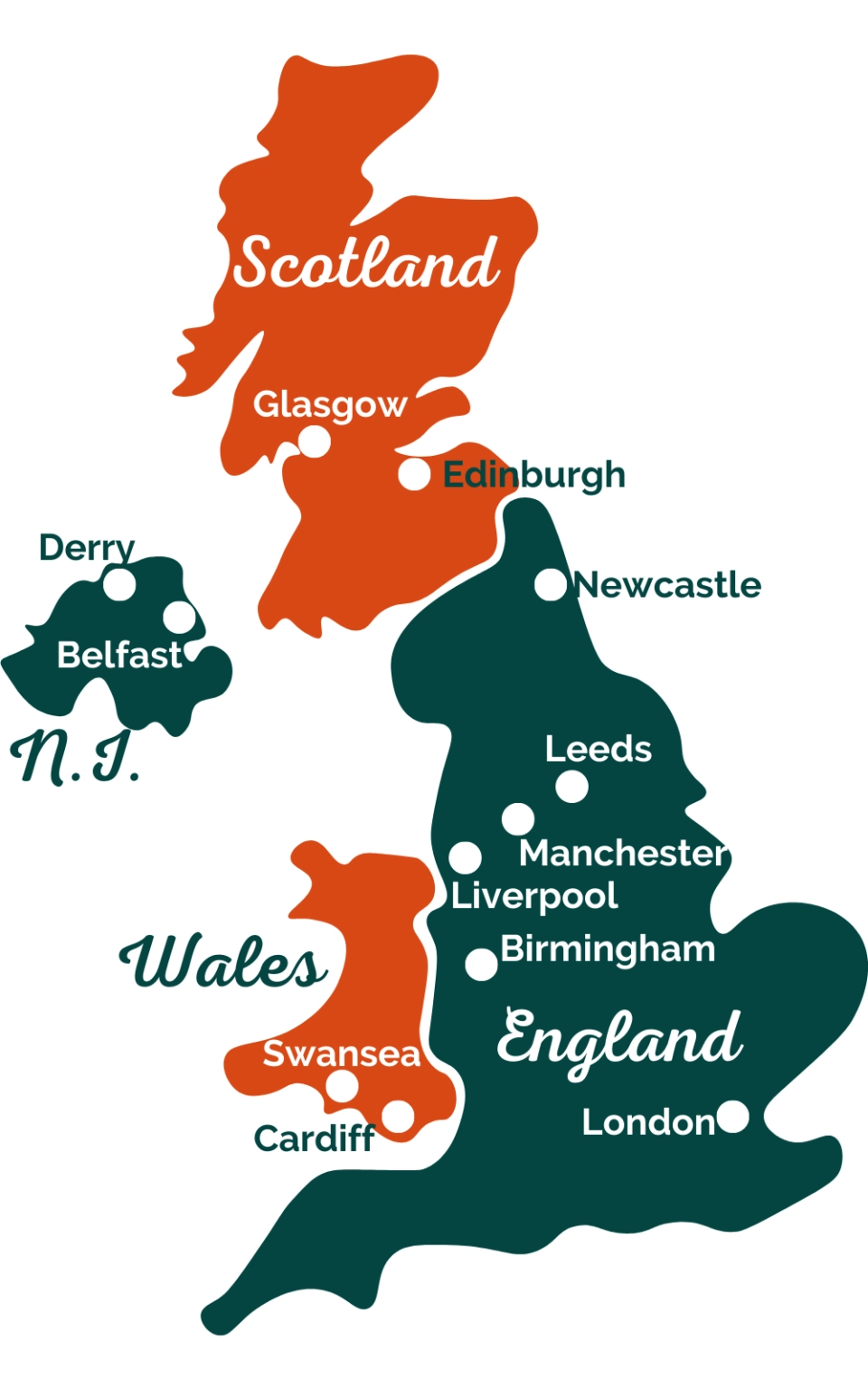 England is the largest and most populated of the UK member countries, and home to the thriving and historic capital city of London. Other large cities are Birmingham, Manchester, Newcastle and Leeds, each renowned for the part they have played in shaping the UK through ancient and modern history.
England is also home to many national parks with the Lake District, the New Forest and the Peak District being among the most famous – if you have time during your trip, they make fabulous days out and give you an opportunity to enjoy the glorious English countryside.
Scotland makes up the top third of the UK geographically. The capital of Scotland is medieval Edinburgh, although Glasgow has a much larger population and is known for its rich cultural offering. Scotland is also home to the Highlands, a remote and wild area in the north of the country. People from Scotland are called Scottish or Scots, never Scotch!
Wales is the third smallest country in the UK and lies in the southwest of Great Britain's landmass. Cardiff is Wales' lively capital city, bursting with Celtic charm, with Swansea being the second largest city. Wales is home to Snowdonia, which boasts the highest mountain in England and Wales, Snowdon.
Northern Ireland is the smallest of the UK's countries, and lies in the north of the island of Ireland – the capital city is welcoming Belfast, with the ancient walled city of Derry-Londonderry being the second largest. Abbreviated to NI, this country has a complex recent history and what its people prefer to be called is often dictated by religion and political allegiance, but Northern Irish is the most accurate.
United Kingdom Travel Resources
Getting There
Fly into one of 40 international airports, with London Heathrow and Gatwick serving the most routes.
Driving
Drive and get a ferry from Europe into the UK or hire a car in the country.
Need a Visa?
Some countries citizens need a visa to visit the UK – find out if you need one here.
Travel Insurance
Cover medical expenses, delays and lost luggage.
Places to Stay
Find hotels, guesthouses, AirBnBs, hostels and homestays.
Tours & Activities
Find city guides, ancient site tours, day trips, sailing and extreme sports.
Essential Travel Products for Your UK Trip
New On the Blog…