This post may contain affiliate links, from which we earn an income.
What To Do in Cardiff in One Day
Cardiff is one of the UK's four capital cities and it is a unique blend of British culture, Welsh attributes and Celtic personality. Cardiff has a subtle charm that you learn through the independent stores, laneways of bars, a medieval castle smack-bang in the centre, a diverse culinary scene and an international stadium boasting world artists and the city's passion for sport.
In this Cardiff travel guide, you'll find a complete one day itinerary of all the most important must see Cardiff tourist attractions, with an interactive map, organised to make the best use of your time.
We also share recommendations for central places to stay, ideas about where to eat local food, and tips about how to make the most of your 24 hours in Cardiff.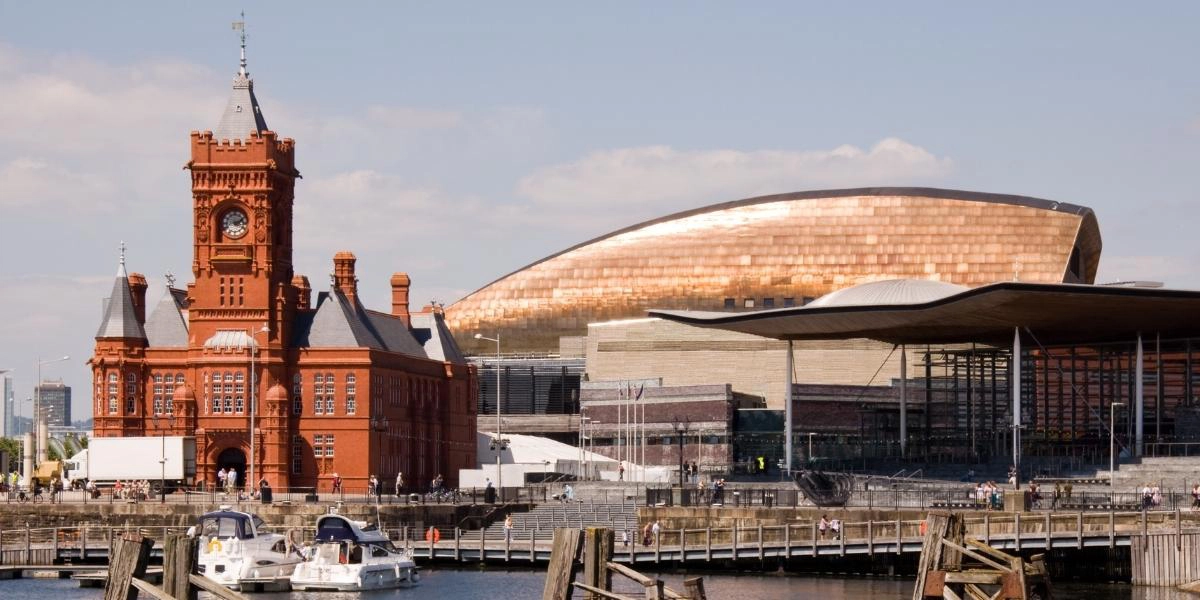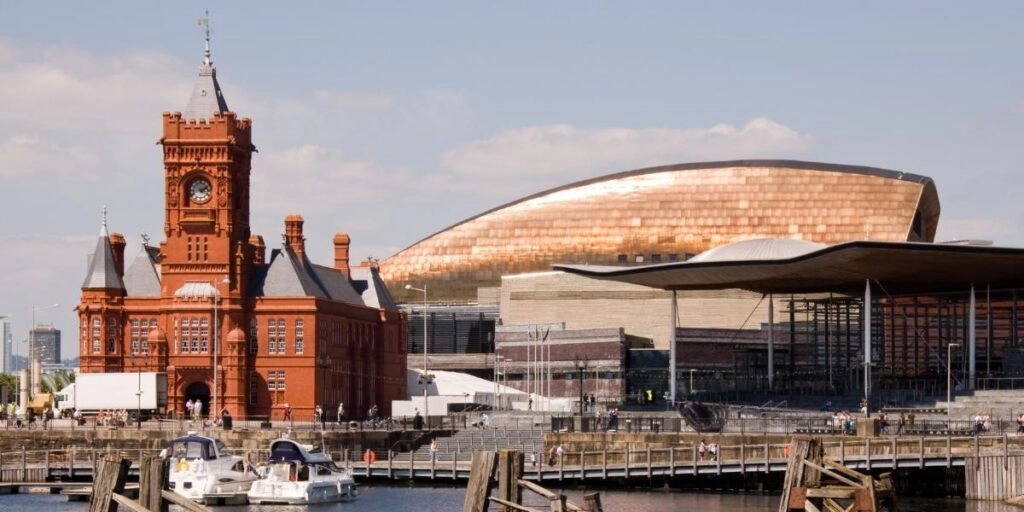 When to Visit Cardiff
Being a city in the UK, rain is almost guaranteed in the winter so the best time to visit Cardiff would be between April and September for a sunny day out, to enjoy the parks and lakes on offer, and to experience a summer afternoon in a British beer garden.
If you aren't particularly bothered by the chance of rain though, October to January is an excellent time to visit Cardiff because you can watch the city transform for Christmas with decorations, markets and a winter wonderland, or experience a unique holiday in the UK called Bonfire Night (or Guy Fawkes night) where the entire country celebrates with firework displays, sparklers, hot dogs and gatherings.
True Welsh pride is found in three things: the flag, the National Anthem and sport. To enjoy all three, visit between February and March for the Six Nations which is an annual Rugby tournament, and games are always held in Cardiff's Principality Stadium.
You cannot beat the atmosphere around the city at this time because there is an air of excitement, fun and friendly faces to greet you in every neighbourhood.
Is this your first time visiting the UK? Get all the information you need in our United Kingdom Travel Guide, including what to pack, the best time of year to go, getting there and practical tips to help you have the best trip!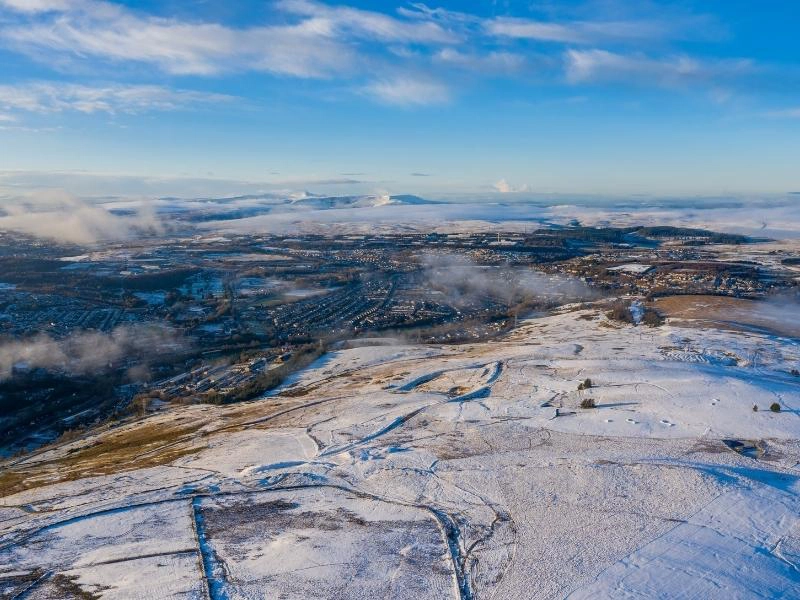 Cardiff Trip Resources
Flying
Fly into Cardiff Airport
Driving
Drive in from England or hire a car in Wales
Travel Insurance
Medical costs, delays and lost luggage
Getting to Cardiff
If you're flying in, Cardiff Airport is the main airport in Wales, connecting the capital city to other destinations in Europe and to regional airports in the UK. International travelers will have to plan for at least one layover.
The cheapest way to get from Cardiff airport to the city centre is by train, you will need to take the 905 shuttle bus from the Airport to Rhoose Cardiff International Airport railway station, this takes about 10 minutes and is a nominal cost. Once at the train station, there is a train every hour on weekdays and every two hours on the weekend into the city centre.
You can also book a private transfer from the airport with Klook directly to your accommodation in the city. Klook works with a large range of local operators to bring the the best options and prices for your transfer.
RELATED POST – Wales Road Trip – A Stunning Route & Itinerary
Where to Stay in Cardiff
Luxury: Parador 44 – Booking.com | Agoda
Mid-Range: Hotel Indigo – Booking.com | Agoda
Budget: Mercure Cardiff Holland House Hotel & Spa – Booking.com | Agoda
Hostel: BunkHouse Hostel – Booking.com | Agoda
What to See & Do in Cardiff
You might ask "is one day enough for Cardiff?" With our one day Cardiff itinerary and city guide you can explore all the unmissable things to do in Cardiff that showcase this distinctive city and region.
Interactive Map of Your Cardiff Itinerary
How to use this map – Use your fingers (or computer mouse) to zoom in and out. Click or touch the icons to get more info about a place, and click the arrow in the box top left to open the index. To add to your own Google Maps account, click the star next to the title of the map.
Morning
Visit Cardiff Castle
If there's a piece of Welsh history to explore in Cardiff in just 24 hours, Cardiff Castle is it. Nestled in the heart of the city centre and surrounded by lush parkland, this 2000 year old castle and fort built by the Romans and home to Norman Lords, now holds guided tours, exhibitions, concerts and even weddings. It was gifted to the city of Cardiff and remains a place of interest in South Wales.
Highlights include the double height ceilings in the castle's Arab Room, which are decorated with hand-applied gold leaf worth £8 million! There are also fascinating tunnels which were used as air-raid shelters in World War Two to explore, and the medieval keep to climb.
At special times of the year, Cardiff Castle is decorated with something unique for a limited time. Celebrating literature and specifically Roald Dahl, there was once a giant peach, and at Christmas there is always a huge Christmas tree outside the entrance.
In addition, Cardiff Castle plays a large part in city events. It's the starting line for the annual Cardiff Half Marathon, and the entire street was closed when Wales came third in 2016 Euros football tournament for the team's homecoming.
One of the top attractions in Cardiff, it's a great place to visit and even better if there's something going on in the city, so be sure to check with the Cardiff Tourist information Centre before arriving.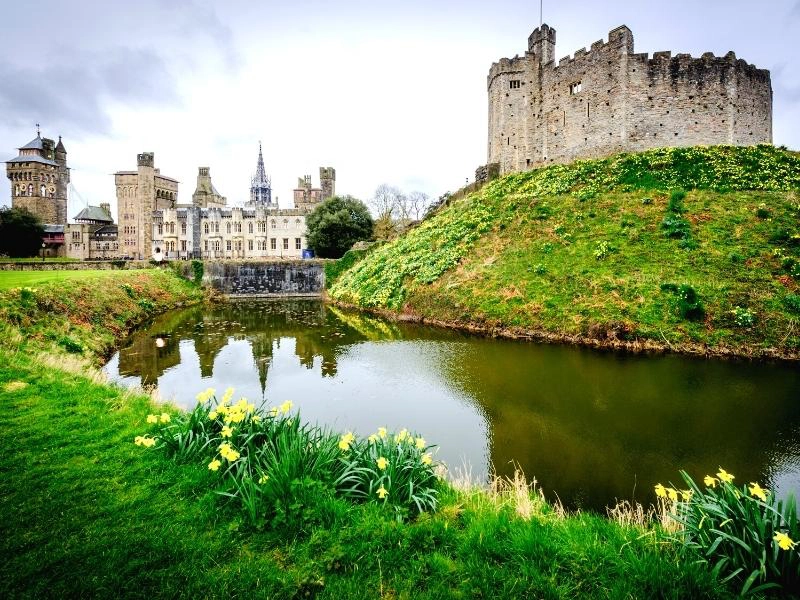 Sample a Welsh Cake
You cannot come to Wales and not sample a Welsh cake. But don't settle for one from a supermarket, you need a home-made Welsh cake like nain (grandmother) used to make!
Welsh cakes are like a flat scone with a unique taste, made from flour, currants, eggs, milk and spices such as cinnamon and nutmeg. Sometimes called griddle cakes because of the method of cooking, they can be eaten warm or cold, and are absolutely delicious.
Fabulous Welshcakes found opposite Cardiff Castle (and a sister branch in Cardiff Bay) is one of the best places to go in Cardiff for traditional Welsh Cakes. They also do a range of Welsh Cake shapes and a new fusion of flavours. Get a batch for the next stop in the city's main park, and maybe a few to take home.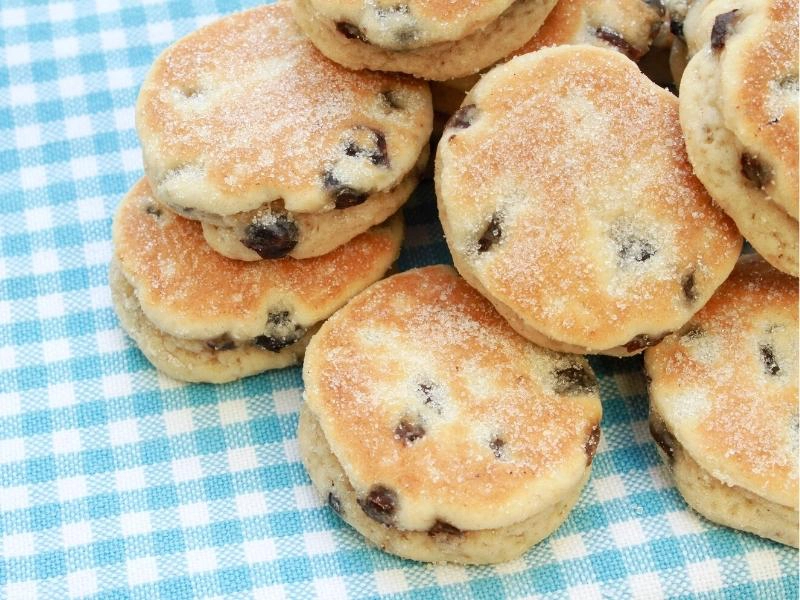 Stroll Bute Park
Surrounding and adjacent to the castle, you'll find Cooper's Field, protected by a wall full of sculpted animals which leads to Bute Park, a gorgeous greenery stroll for your mid-morning visit to Cardiff.
Walk next to the River Taff and discover the wildlife (very rare, but see if you can spot an otter popping its head out of the water) or pull out a blanket to enjoy those Welsh Cakes and grab a cuppa from the park's cafe.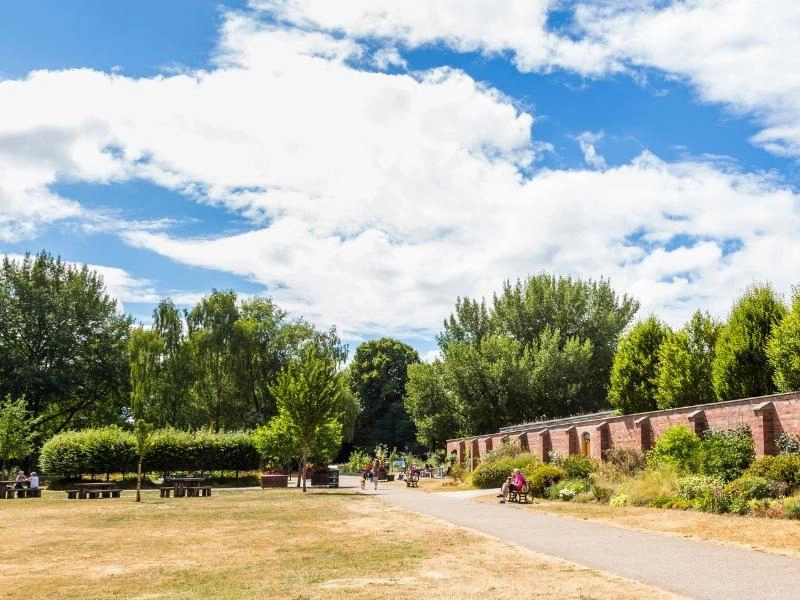 Explore Cardiff Market
Cardiff Central Market is an indoor market that's been around since the 16th century and is the beating heart of the city. Wandering through the market just window shopping is an experience in itself.
Add the shouts of the fruit sellers hawking their goods, the beautiful rows of fresh flowers, the smell the strong fishmongers section at one end, and the taste of the fresh breakfast rolls being cooked at the other end, just enhances the experience.
Most importantly, you feel part of the community in this local establishment. The market is also the prime spot for your Cardiff souvenirs with stalls from every local trader you can think of selling local Welsh gifts.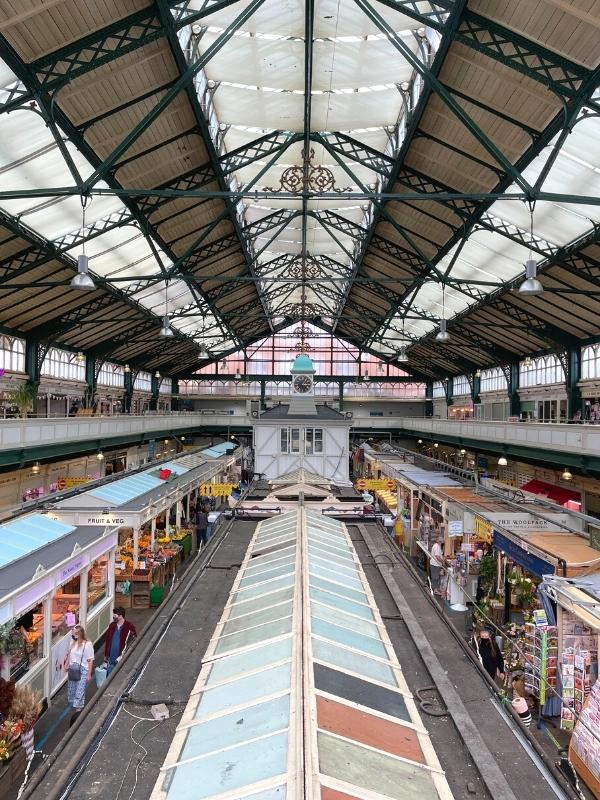 Shopping in Cardiff is a great idea because you can get anything you want, all within walking distance of one another. Cardiff has plenty of shopping arcades with gems selling vintage music, or bookshops specifically selling Welsh language-only books.
Pretty High Street Arcade, adjoined to Duke Street Arcade, are historic Victorian shopping arcades, with a great selection of independent boutiques and quirky shops to explore.
As well as the usual high street shops you can find in any UK city, Cardiff has a few other shopping places of interest. Check out Womanby Street, which oozes with individuality from its street food to its street art.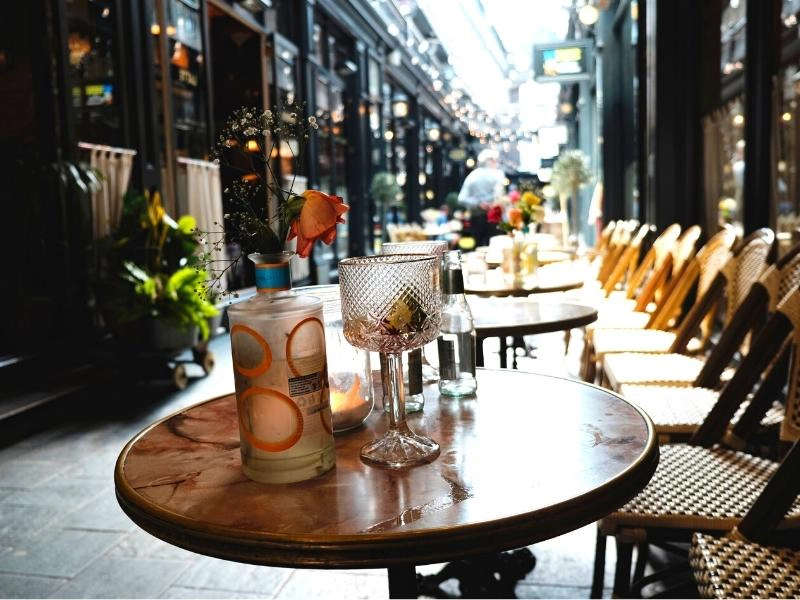 Afternoon
National Museum Cardiff
Next to the distinctive Cardiff City Hall, The Cardiff Museum is something free to do in the city, and well worth a visit.
The Art Gallery here holds one of Europe's finest art collections. With five hundred years of magnificent paintings, drawings, sculpture, silver and ceramics from Wales and across the world, including one of Europe's best collections of Impressionist art, this is a must visit place on your Cardiff itinerary.
Explore this museum and you'll be amazed by the history, art and even dinosaur information that you'll learn about Wales.
Top Tip: Book online here before you go to guarantee entrance, which is, delightfully, free!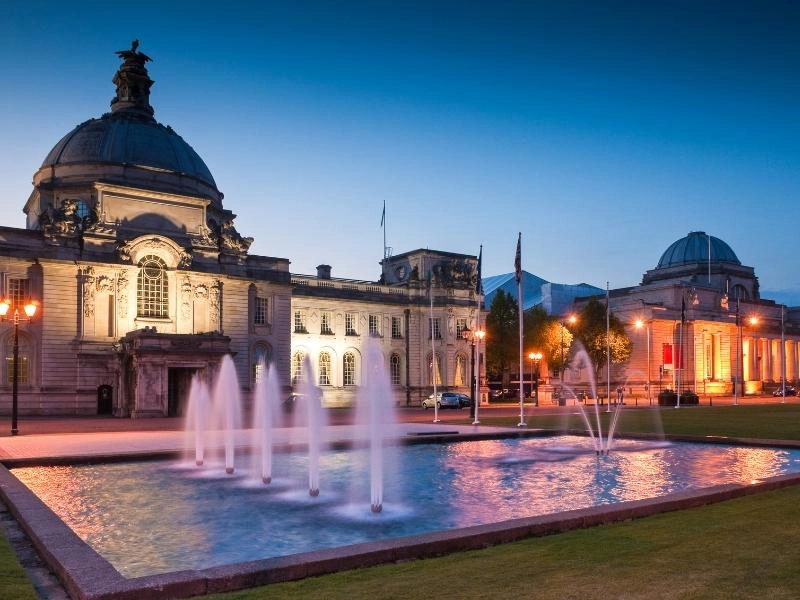 Visit Cardiff Bay
Cardiff Bay (known by locals as Cardiff Docks) is one train stop away from Cardiff Central and is the home of Cardiff's heyday, when the city was one of the largest coal exporting docks in the world.
In the Cardiff of today, it has transformed with a modern urban area called Mermaid Quay, where you can find indie boutique shops, boat trips, rib rides and stunning modern architecture. Exploring this area is one of the best free things to do in Cardiff.
Head here to catch a West End musical on tour at the Wales Millennium Centre, learn about Welsh history at the Grade I listed Pierhead Building, splash around at the brilliant Aqua Park Cardiff, or visit the Norwegian Church where Roald Dahl was baptised.
This pretty little Scandinavian style church has created a surprising link between Cardiff and Norway. With stunning views over Cardiff Bay, it was founded by the Norwegian Seamens' mission, and is now the Norwegian Church Arts Centre.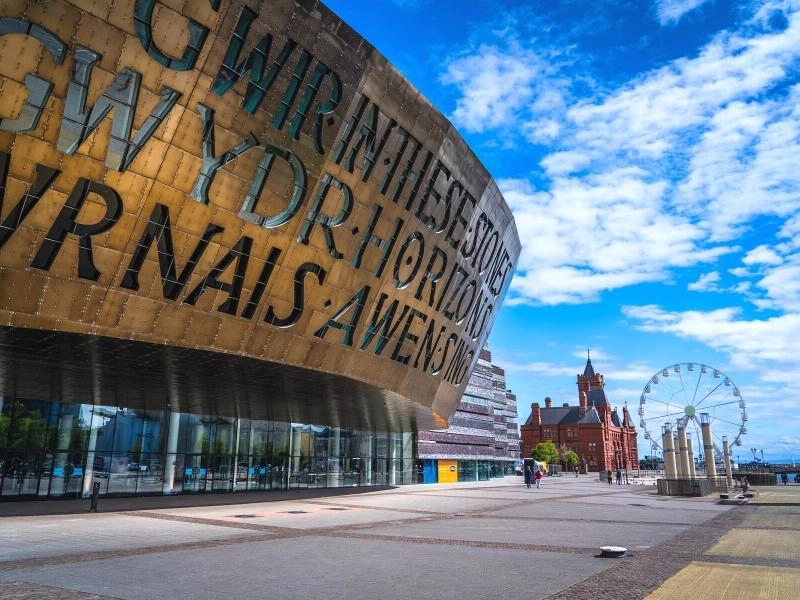 Tour Senedd Cymru
One of the best things to do at Cardiff Bay is visit the Senedd, the Welsh Government building, designed by architect Richard Rogers.
Wales has its own devolved legislature and executive, which means the country has its own parliament and government. The Welsh Parliament (known as the Welsh National Assembly until May 2020) makes laws and scrutinises the Welsh Government to make sure they're doing an effective job of providing services and safeguarding the interests of the people of Wales.
If you're interested in learning more about how the country of Wales is run, or want to see inside the incredible structure, you can take a tour of this amazing and sustainable building.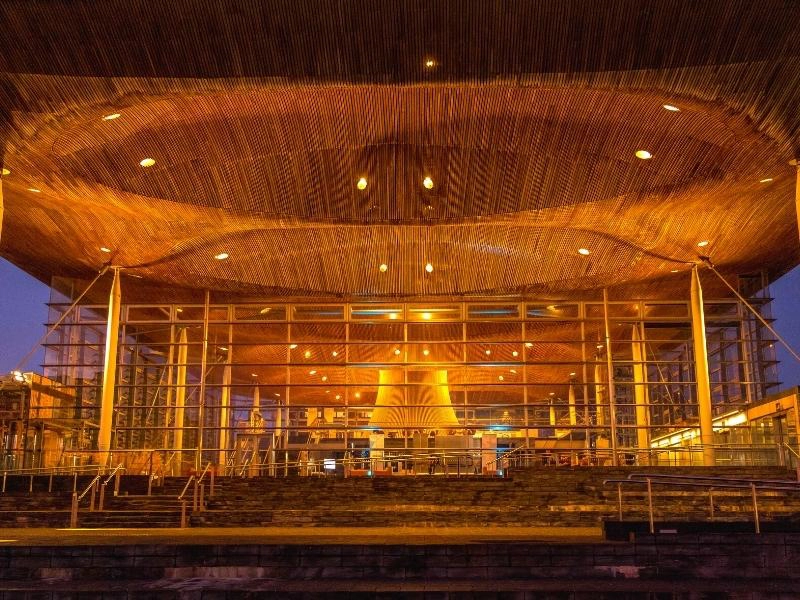 Enjoy a Pint
A vital part of visiting the Welsh capital is having a pint in one of the many local pubs. This is a must do in Cardiff even if you only have two hours in the city, because enjoying a drink is part of experiencing Welsh life. If you don't like beer, you could always sample a Welsh Gin. When you're in Wales, do as the Welsh do!
Top Tip: Try Tiny Rebel for a local craft beer, or The Pen & Wig for that beer garden atmosphere in the warmer summer months.
Evening
Catch a Game at the Principality Stadium
If you're lucky enough to be visiting while there is a rugby or football game on, try and land a ticket for the match at the Principality Stadium, formerly known as the Millennium Stadium.
If there are no games on, go on a guided tour around the stadium and learn about the games it has hosted, the arena being used for music concerts, as well as huge boxing matches hosting World Champions.
The beauty of this stadium that is appreciated globally, is the fact that the roof can be open and closed depending on the fickle Welsh weather.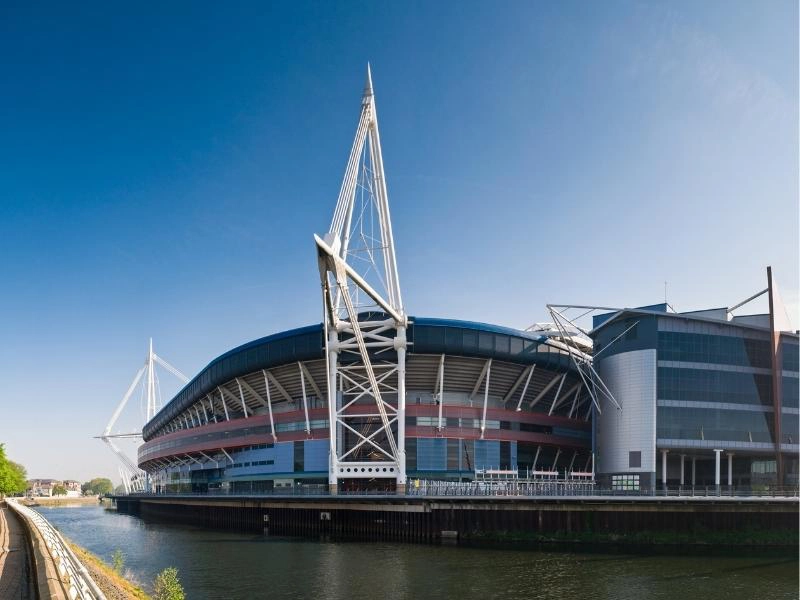 Sample the Local Nightlife
Home to a great collection of eclectic clubs and bars, the Cardiff nightlife scene will leave you spoilt for choice when deciding on the best places to visit.
Whether you like it loud and wild, or you prefer to relax with a cocktail and chat, you'll find something to suit all tastes.
Top Tip: The Dead Canary serve a fantastic selection of cocktails at their 'secret' bar, the entrance of which is disguised as a fire door! This is a great place to meet with friends and they also offer masterclasses, if you have a few hours to spare in the evening, a fantastic way to end your day in Cardiff.
Other UK Travel Ideas
Where to Eat in Cardiff
The Clink
For a unique lunch or dinner, try The Clink Cymru (Cymru means Wales in Welsh and pronounced cuhm-ree). The Clink is located at HMP Cardiff. Yes, you read that correct, this fine dining restaurant is located in the grounds of Cardiff Prison and run by prisoners who are working towards qualifications in catering and cookery.
The leather upholstery and boardroom tables used in the restaurant are made by prisoners at HMP Frankland, and the poetry on display is from former Clink trainees. Clink's menu uses only local and seasonal Welsh produce, and you can sample the likes of Cawl, a Welsh stew made with Welsh Lamb.
Now one of the top Cardiff attractions, the project has been such a success in reducing re-offending rates and preparing prisoners for life outside, that three other Clink restaurants have opened at HMP Brixton, HMP High Down and HMP Styal.
Chippy Lane
If you're planning on partying at night in one of Cardiff's many cocktail bars, happy hour venues or nightclubs then the only way to end the night is on Caroline Street.
Locally, and fondly, known as Chippy Lane, this is the one place that you will genuinely feel like a local because this is a rite of passage for all Welsh late-night drinkers. Take your pick between many of the kebab houses and chip shops but beware, the later you are there, the worse the drunks will be.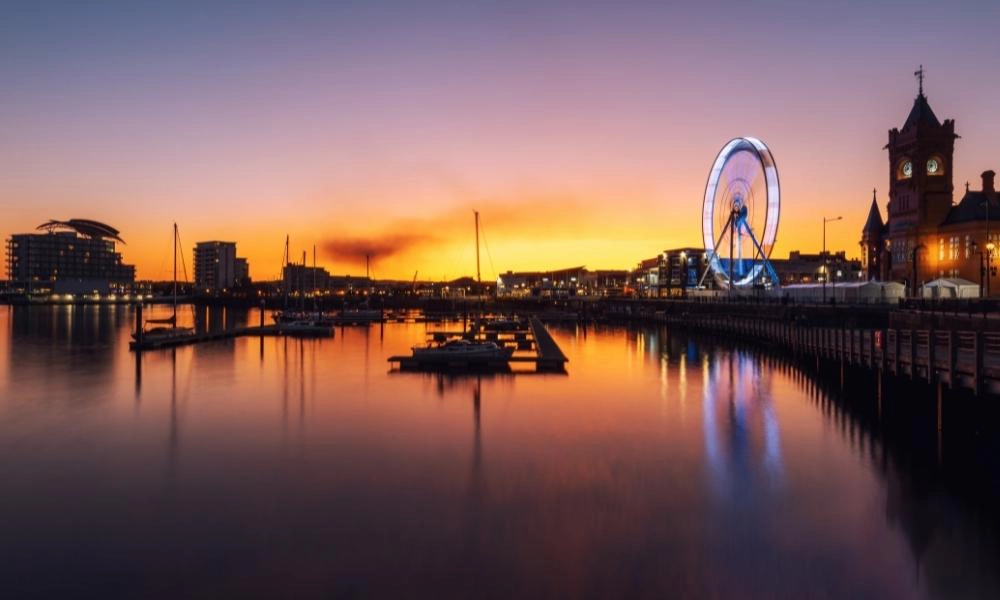 Five Top Cardiff Travel Tips
If you use public transport, don't get confused by thinking every taxi, bus and train driver are named 'Drive'. It is ingrained in the local culture to say 'thanks, drive' when exiting a bus, taxi or (sometimes) train. This is a phrase you always hear in South Wales.
It may be the capital city of Wales and we do have our own language (Welsh) but everyone in Cardiff can speak English so while you don't need to carry a Welsh phrasebook around, knowing a few basic words is always good when visiting anywhere.
Although everyone speaks English, never, ever make the mistake of calling locals English, referring to things as English or classing Cardiff as a city in England. It is highly offensive and completely untrue; this is Wales and they are Welsh.
The cheapest and most convenient bar and restaurants are the Wetherspoons that flood every UK town and are dotted all over Cardiff. If you're coming to Cardiff for one day, don't waste your time in these establishments unless you want to experience the run-of-the-mill British pub. There are plenty of local bars and quirky eateries to experience instead.
Lastly, it may surprise you that some places (including local buses and some car park payment machines) do not accept cards so ensure you always carry a few pounds spare with you.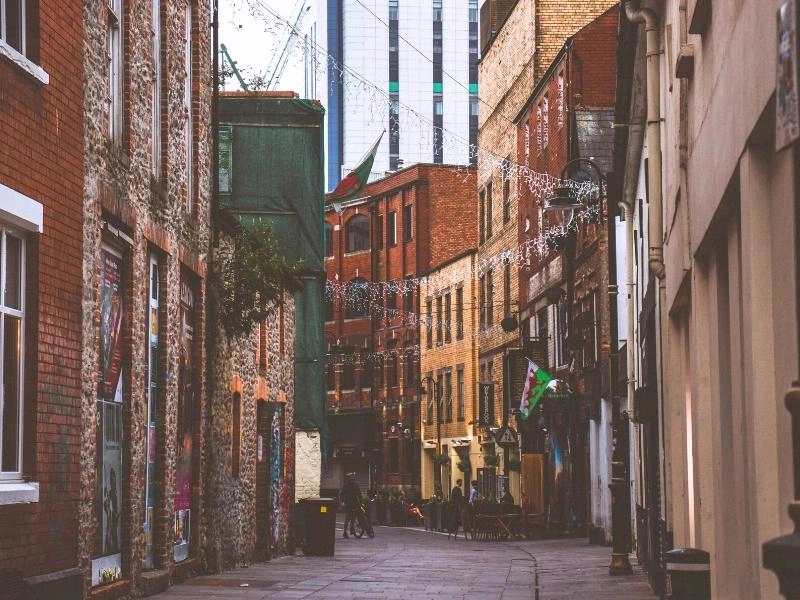 More Than One Day in Cardiff?
If you have another half a day or you're spending a weekend in Cardiff, add these top local attractions to your itinerary;
St Fagans National Museum of History
St. Fagans National Museum of History is a free open-air museum showcasing the history of Welsh life with traditional cottages, workshops and farms. You'll also find St Fagan's Castle in the village of the same name, an Elizabethan manor with beautiful gardens.
Go Boating!
Rent a boat for the afternoon on Roath Lake and picnic at Roath Park with the produce you bought at Cardiff Market.
Explore the Taff Trail
Hike or cycle the Taff Trail that runs for 55 miles between Cardiff Bay and Brecon for an active few hours enjoying the nature outside the hustling city. A great destination to look out for along the trail is Castell Coch (Cadw), or the Red castle, a 19th century Gothic Revival castle built above the village of Tongwynlais.
Discover the Cardiff Bay Barrage
Completed in 1999 at a cost of £220 million, this large dam plugs the gap between Penarth, home to one of the top beaches near Cardiff, and Porth Teigr, making Cardiff Bay into a freshwater lake. The Bay Trail, a six mile walking and cycling track spans the barrage, and along the route there's a skate park and a playground.
You'll also find a series of display boards telling the story of Captain Robert Scott's expedition to the Antarctic, which set sail from Cardiff in 1910, before ending in disaster two years later when Scott and his men died, having been beaten to the pole by a Norwegian team led by Roald Amundsen.
Take a Day Trip to the Brecon Beacons
This Brecon Beacons National Park and Wye Valley full day tour is one of the best day trips from Cardiff. The mountains, known in Welsh as Bannau Brycheiniog, and the Wye Valley are an easy drive from the city and are a must visit on any trip to Wales to enjoy the breathtaking scenes of the Welsh Valleys, sample the pure Welsh water and visit the waterfalls and forests the areas are known for.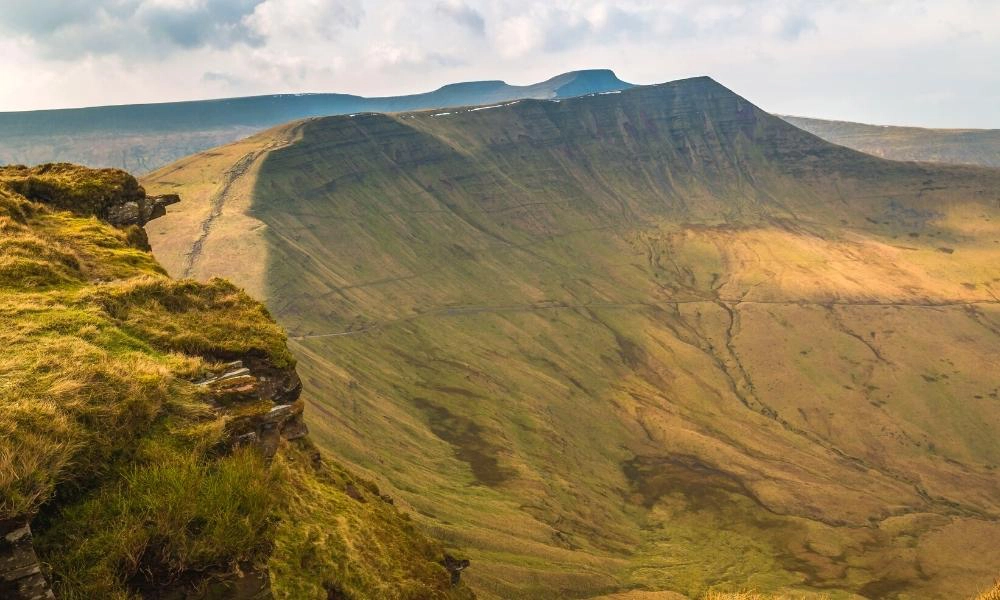 Written for The Gap Decaders by Shireen of The Happy Days Travel.
Are you looking for more United Kingdom travel ideas? Check out these top posts…
Small but perfectly formed, the glorious country of Wales is a road trippers dream. With soaring mountains and valleys, miles of golden sands, craggy headlands and some incredible roads, head to Wales for an adventurous and eclectic road trip.
Love it? Pin it!