Germany is often misundertood and overlooked by travellers, but this beautiful country in the heart of Europe has so much to offer. With a handful of truly stunning cities, medieval towns and fairytale castles at every turn, and landscapes that will take your breath away, Germany is a country well worth visiting.
Find out everything you need to know before you visit Germany, including trip highlights, travel tips, road trip guides and city itineraries, with our Germany vistor's guide.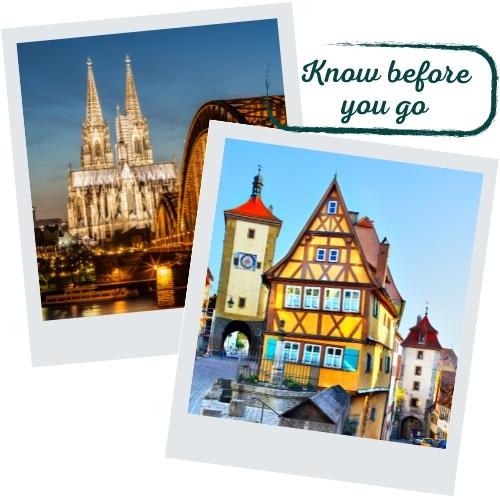 Best Time to Visit Germany
April to mid-June can be unpredictable weather wise, especially in the northern cities, but you'll be rewarded with fewer tourists, discounted rates and the first good days of summer.
Mid-June to August is peak tourist season, when the weather is at its best. The cities will be busy though, and both airfares and accommodation will be at their highest price points of the year.
September and October offer great opportunities for the budget conscious and September into early October is characterised by warm weather and diminishing crowds. The second half of October usually brings wetter weather along with fabulous autumn colours and better deals on rooms and airfare, unless you're visiting during Oktoberfest which is considered high season.
November to March brings winter to Germany with short and dreary cold days, with freezing rain and snow in some places, especially in the south and east. This is the quietest time of year in the country and you'll likely to find rock-bottom prices and have the streets to yourself.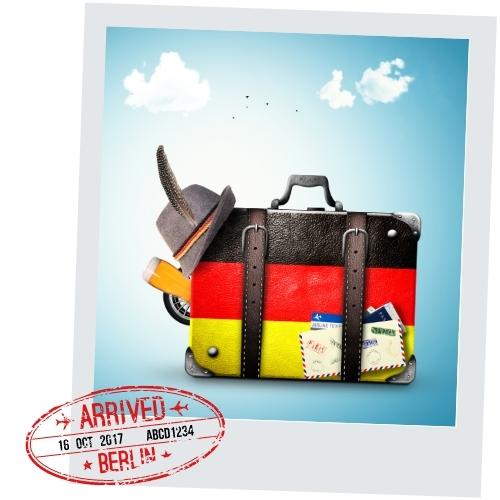 Germany Packing Tips
Pack warm layers for shoulder season and winter trips and be prepared for all weathers, even in one day!
Winter visitors should bring a quilted down puffer coat, warm layers and sturdy boots.
A warm hat, scarf, gloves and thremals will also be needed for the colder months.
Sun protection, sunglasses and a cap or hat are a must in summer, when it will be warm enough for a t-shirt and shorts.
Make sure to bring a waterproof jacket, or showerproof top, even in summer.
If you're visiting towns and cities, make sure to pack trainers or comfy walking shoes to help you negotiate Germany's cobbled streets.
Technical gear that washes easily and dries quickly is a great option if you're road tripping or moving about a lot.
Don't forget an easy to manage day bag, such as a ruck sack or day sack.
Germany Highlights
Intro to Germany
With land borders shared amongst nine other European countries, German has a varied and eclectic culture. From the industrial heartland of Europe, to the wealthy cities of the North and the mountains and lakes of Bavaria in the south, Germany has a lot to offer the visitor.
Nested amongst the landscape are medieval towns, fairytale castles, meadering rivers and stunning mountain regions. With world-class wine producing regions, outstanding driving roads and a fascinating modern history to explore, this country has something for everyone.
Forward thinking, creative and efficient, the urban landscape is reflective of the country's emerging culture, and brings world-class art museums, high-brow opera, street art and underground clubs together in an eclectic and energising mix.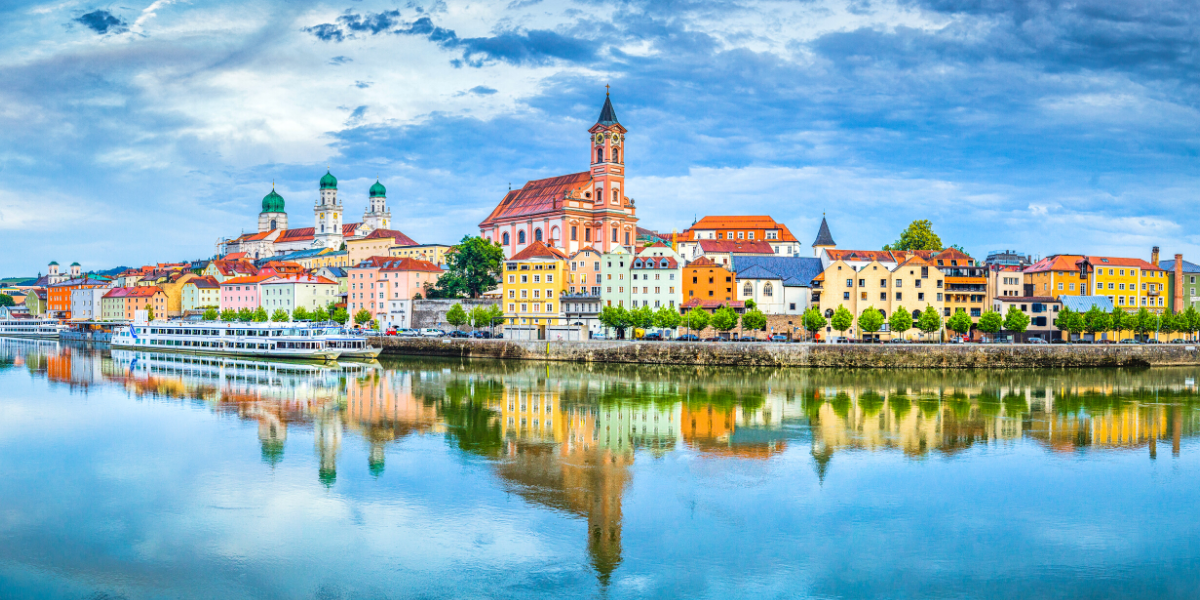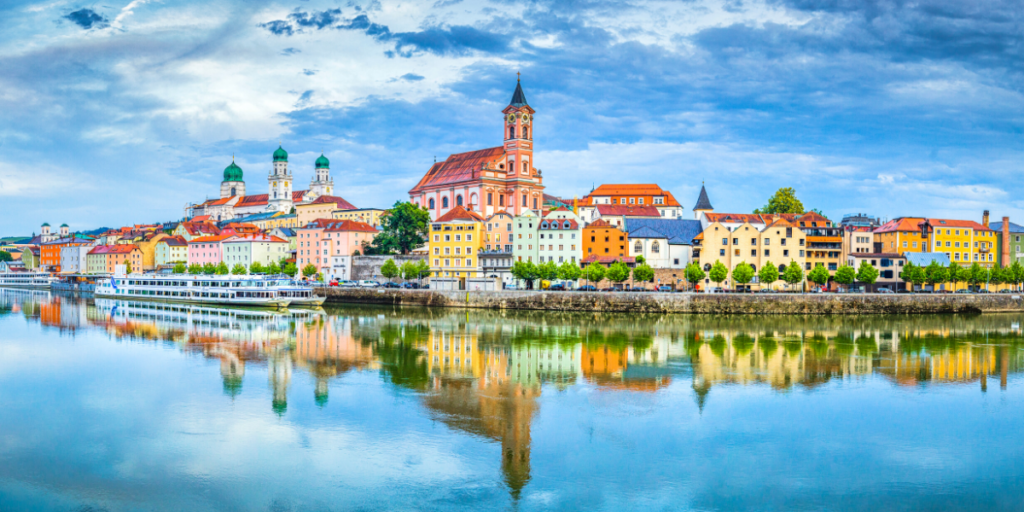 Things to Know About Germany
German's place a high priority on structure, privacy and punctuality. The German people embrace the values of thriftiness and hard work; life in Germany is well organised and German's are usually very compliant with the rules. Although this may sound constraining, it means that everything works as it should; life is peaceful, the environment clean and you know what to expect, when to expect it and how to deal with it.
In Germany, it is considered rude to stand too close to another person; one to two metres would be a good distance. This unwritten rule applies to people you know and also strangers, for example when you are queuing in a shop. Do not gesticulate too much when talking, this invades personal space even more.
Public transport in Germany will be on time, every time. Do not allow yourself to run late or you will miss your bus or train. It's customary to keep yourself to yourself and talk quietly when using public transport.
Jaywalking (crossing the road where there is no crossing or where the lights are not green) is illegal in Germany and whilst unlikely, you may get fined if caught.
Shops and many bars and restaurants do not open on Sundays, even in tourist destinations.
Germany is very open about their war history and younger people especially, are happy to discuss how it has affected their recent history. Using the Nazi salute, shouting "heil Hitler" and displaying the swastika or other symbols of the Third Reich is a criminal offence, punishable by up to five years in prison.
Do not be disrespectful at concentration camps or Jewish memorials by taking selfies or climbing on memorial stones or buildings. Such places should be visited if possible; they do not always make for the most comfortable of tourist attractions but nevertheless, the holocaust and its victims should not be forgotten.
Getting to Germany
Flying
Germany is well-connected by air with direct international flights arriving into Berlin, Munich, Hamburg, Frankfurt and other top German cities. The Berlin Brandenburg Airport Willy Brandt serves Berlin and opened in October 2020, replacing the numerous small airpots which previously handled Berlin's air traffic.
Hiring a car, motorhome or campervan at Germany's major airports is easy when you use our premier partners.
Train
Getting to Germany by train is easy from the rest of Europe, with numerous rail links into the country. Once in Germany, Deutsche Bahn (German Railways) high-speed ICE trains are easily the best way to travel between cities across the country – Berlin to Munich for example will take around four hours. Germany's ICE trains travel at up to 186 mph from city centre to city centre, and if you pre-book online you can find some really good deals.
Driving
If you're visiting from the rest of Europe, German's fantastic toll-free autobahn network will carry you into and around the country with ease. With it's nine land borders shared with Denmark in the north, Poland and the Czech Republic in the east, Switzerland and Austria in the south, France in the southwest and Belgium, Luxembourg and the Netherlands in the west, Germany is the most accessible country in continental Europe.
Germany Road Trip
Germany Motorhome Resources
Essential Travel Products for Your Germany Trip
New On the Blog…