This post may contain affiliate links, from which we earn an income.
Our Favourite Motorhome Wild Camping Spots
This is a collection of our favourite wild camping spots in Europe. They make the list for various reasons; not all have a stonking view, but they all have one thing in common, they provided us with a free, quiet and peaceful place to stay the night when we needed it, and where we needed it; what more can a wild camping motorhomer ask for than an incredible wild camping spot?
If you like the look of the motorhome wild camping spots on this page, click the place name for more information and co-ordinates from our friends over at Park4Night. You may need to be a community member on Park4Night to view some spots – it's free to sign up and means you can also leave reviews.
Of note is that we were able to access all these spots at 8.5m with a very long back end!
France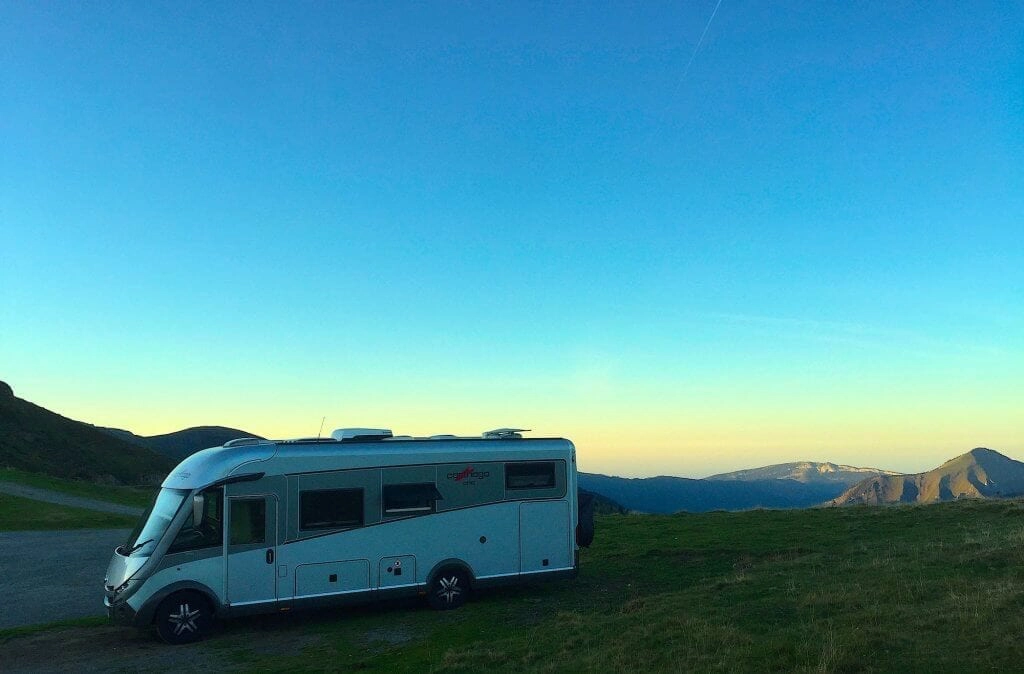 An amazing wild camping spot on the crossroads below Mont Ne. There is a sort of car-park here, which can be busy during the day due to the amount of hiking trails in the area. There is a small van selling pancakes (delish!) and coffee which leaves around 6pm. After that, you'll pretty much have the place to yourselves. We spent two nights alone up here in late September and it was glorious. We hiked up Mont Ne and to Lac de Bareilles from this spot, you can find details of the hike here.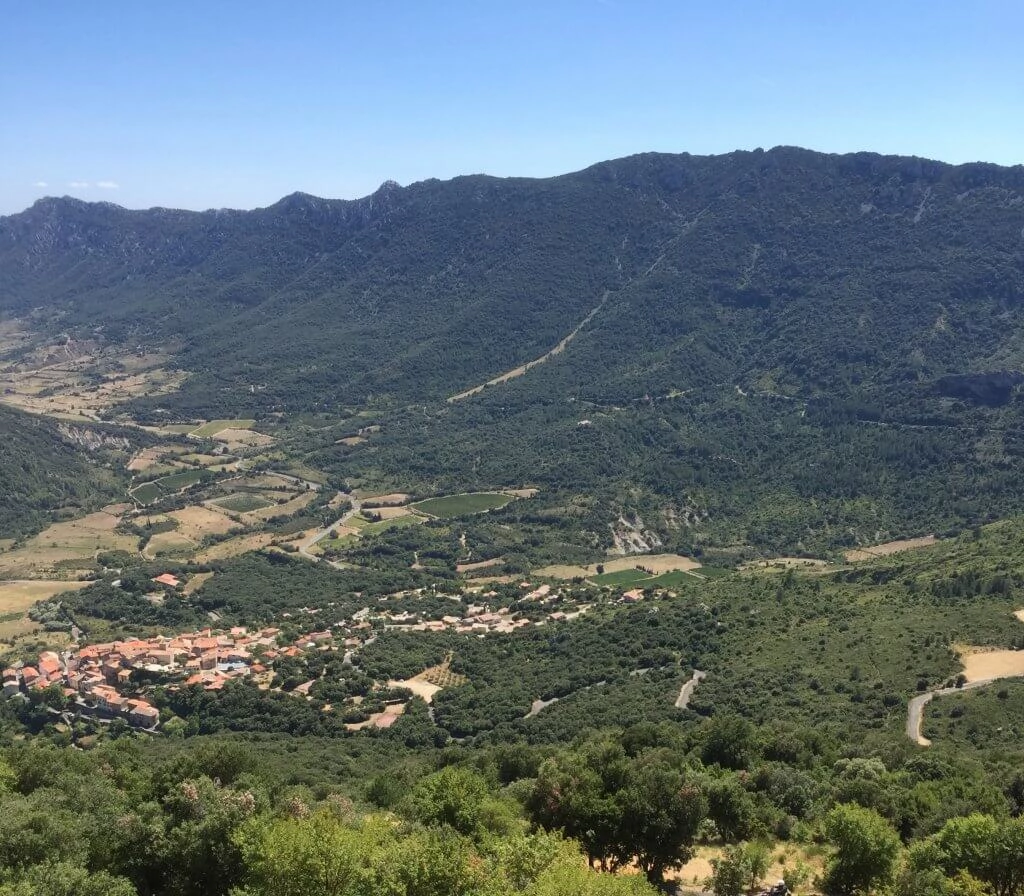 Somewhere down there is our motorhome! We walked up to the amazing castle of Peyrepertuse from our wild camping spot (just past the village of Duilhac) and along part of the ancient Cathar Trail. Take water, there is no shade! An added bonus is the fantastic wild swimming spot just down from the village at the Gorge du Verdoble. If you fancy a dip, you can find out more here.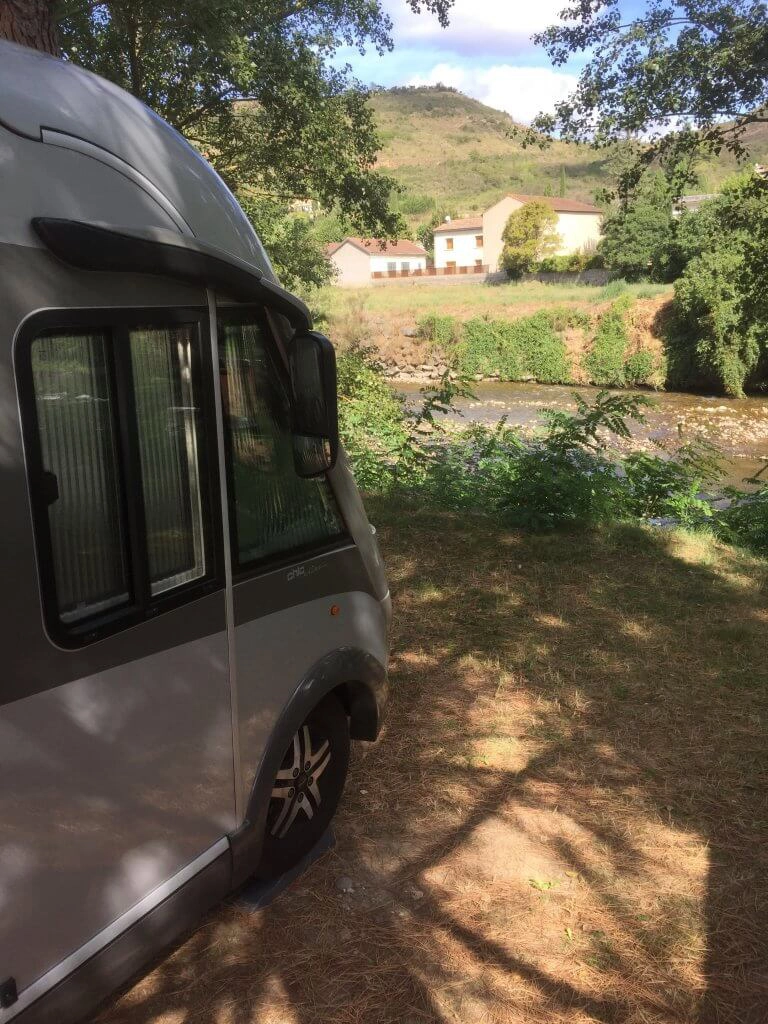 This awesome wild camping spot is a sort of cross between an aire and wild camping. There is no official entrance although there is water, but it feels very wild! It's on the list because it's on the banks of the Aude, which we wanted to kayak. We spent two very peaceful nights here and loved watching the river bubbling past as we ate breakfast.
Spain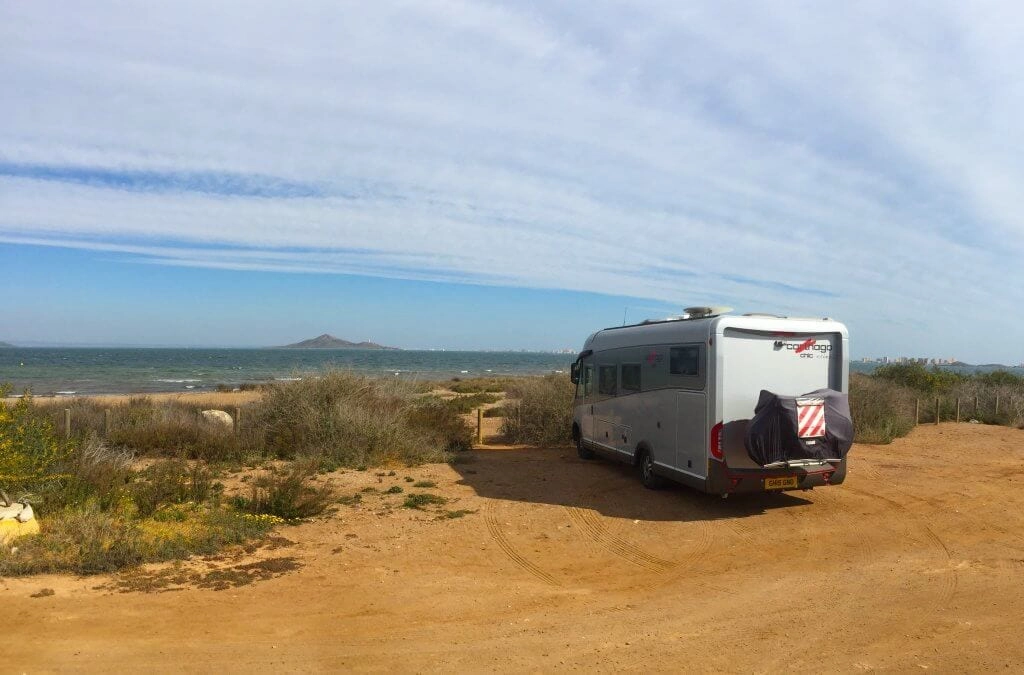 Not actually in La Manga but on the south side of the Mar Menor. This wild camping spot gave perfect access to the lagoon for a day of kite-surfing and the most amazing sunset. With views across the lagoon to La Manga and Isla Major O del Barón, this is not what I would call an incredible view but it was not too shabby! Read more about our travels in Spain here.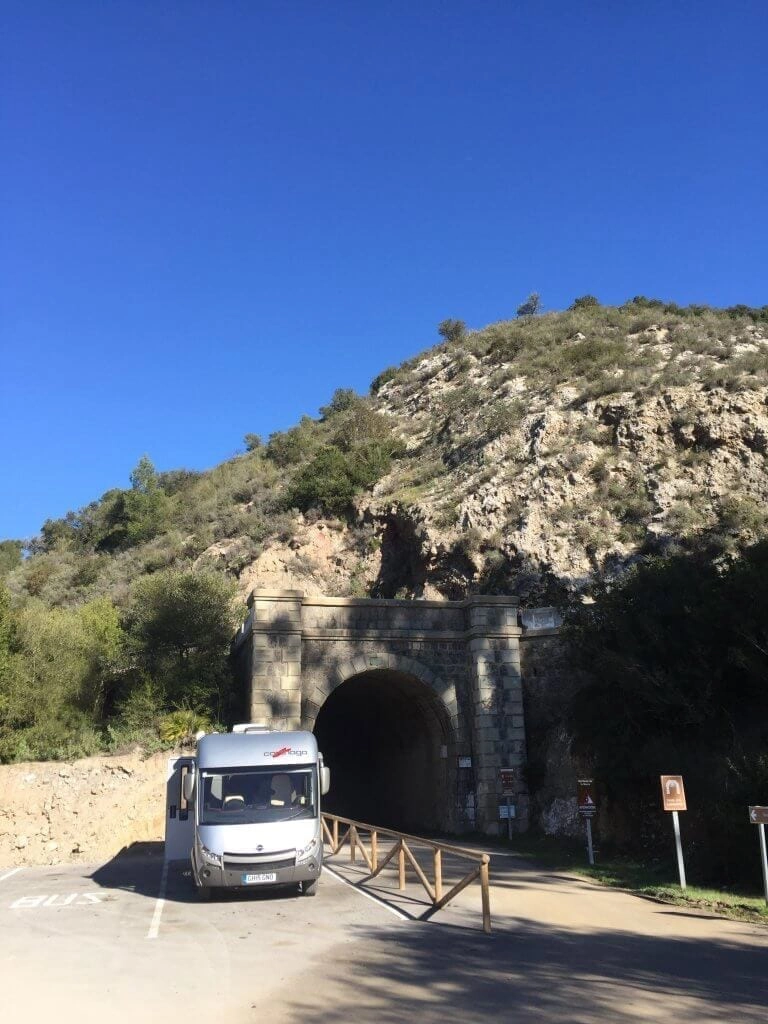 This is a fantastic spot, in the mountains and right on the Via Verde De La Sierra, one of the best of Spain's 'greenways' (disused railways turned into pedestrain and cycle tracks). If you are in a smaller van, you can continue down the road (there is only one!) onto a more rural spot.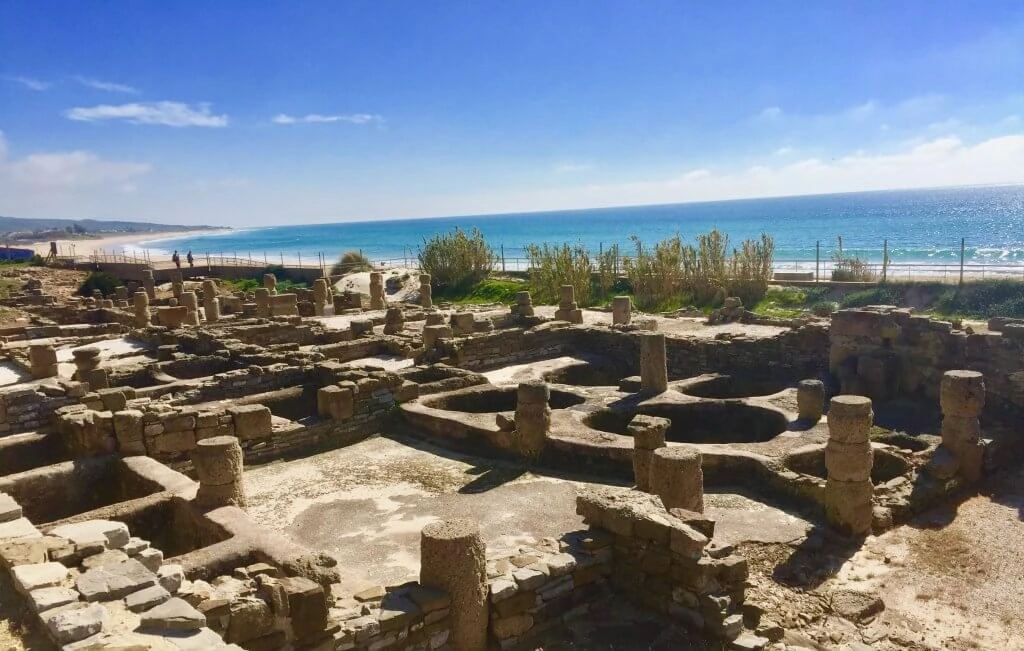 Wild camping next to he beach in Balonia is stunning and also has the added bonus of this fabulous Roman settlement, Baleo Claudia, next door! It's free to visit; it's the closest we've ever been to Roman ruins and a pretty spectacular sight.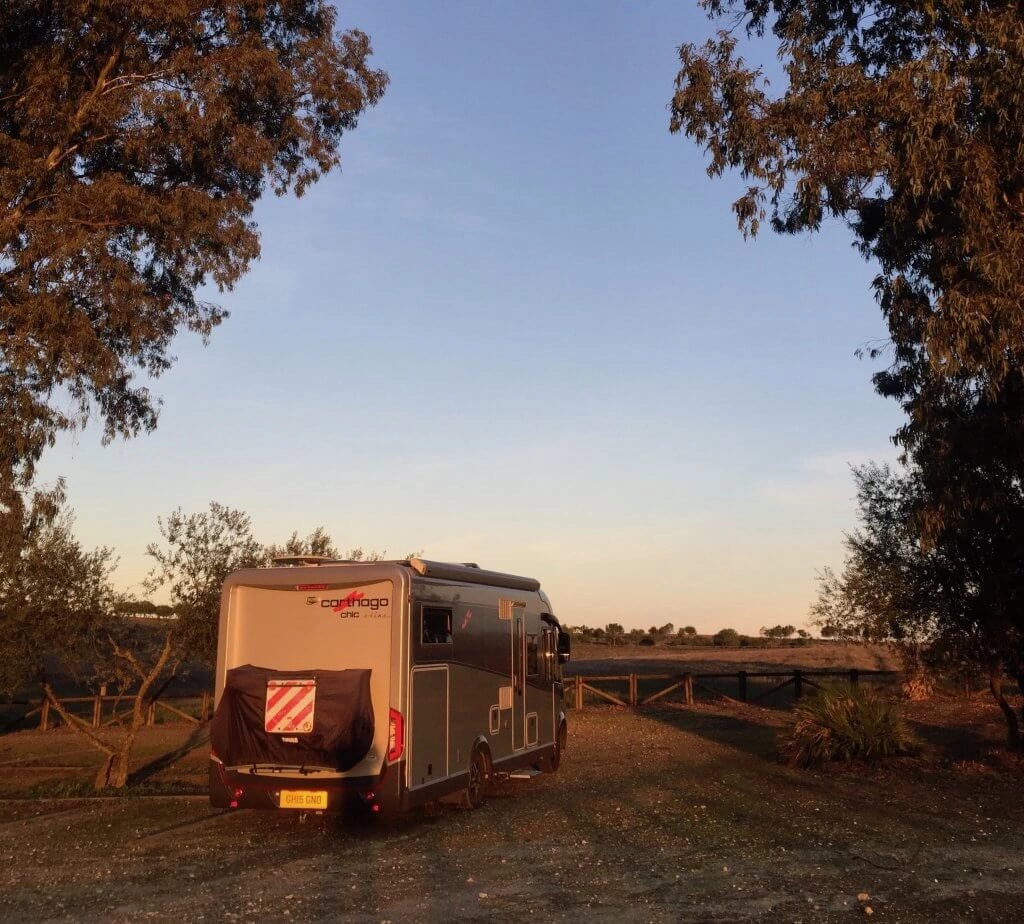 A lovely little spot in a recreation area on a reservoir outside a fairly typical Spanish town, known for wine and breeding toro bravo . Come on a sunny day at the weekend and the area will be busy with families cooking out and partying. On weekdays it is deserted and nicely shaded, surrounded by fields and with some gentle hiking around the reservoir (be aware you cannot go all the way round unless you want to cross a field of bulls…not recommended!). Its a good stop on the way to Seville from the coast or if you're heading north. Read more about our travels in Spain here.
The view from this fabulous wild camping spot, sheltered by an enormous rock was fantastic. There is probably room for only two larger motorhomes so try and get there early. There is a good cliff-top walk along to Faro de Cabo, which is well signed. Do that and you'll be ready for a beer and some great tapas from the small chiringuito just along from the car park!
Italy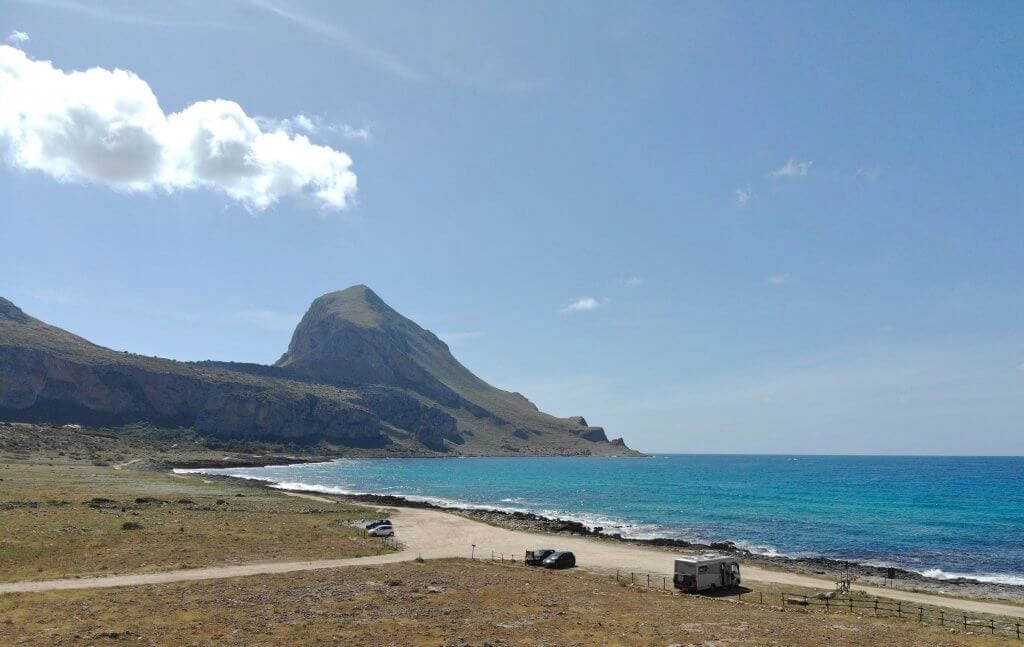 Very possibly our all-time favourite wild camping spot and for our money, one of the best in Italy! Right up in the north-western most corner of Sicily, this enormous bay is flanked by two nature reserves, Zingaro and Monte Cofano, the mountain in the image above. There are two spots here; one to the south of the bay (pictured) which is closer to the Monte Cofano hike and the other further north with access to a sandy beach and clear turquoise waters. The former (click the title for link) is harder to access along a bumpy track but worth the solitude and views if that's your bag. The latter is much easier to access along mostly tarmac roads, but it is always busier and between 1 June to 30 September, may be closed. Click here for the Park4Night link.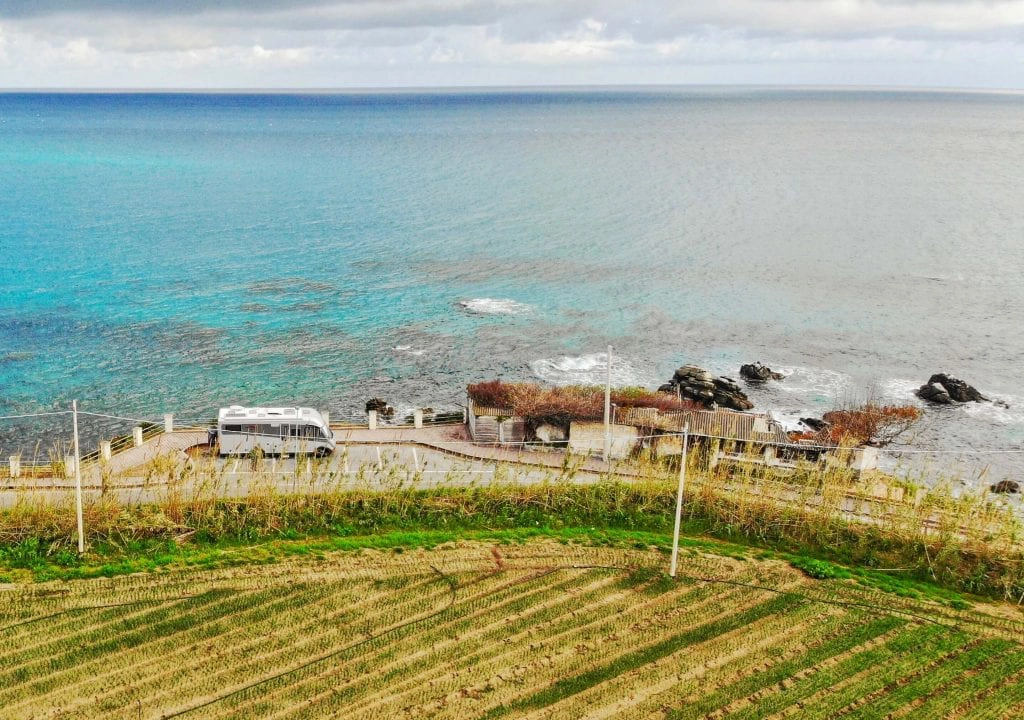 This fabulous, quiet spot is not actually at the co-ordinates on P4N, which take you further down the narrow road to a small harbour. Lovely, but with a height restriction due to a low bridge. We arrived late and pulled into this spot, not realising until the following morning how beautiful it was. Fields one side, azure blue sea the other and an undisturbed night…pretty much all we wanted! For more information about our travels in Italy, click here.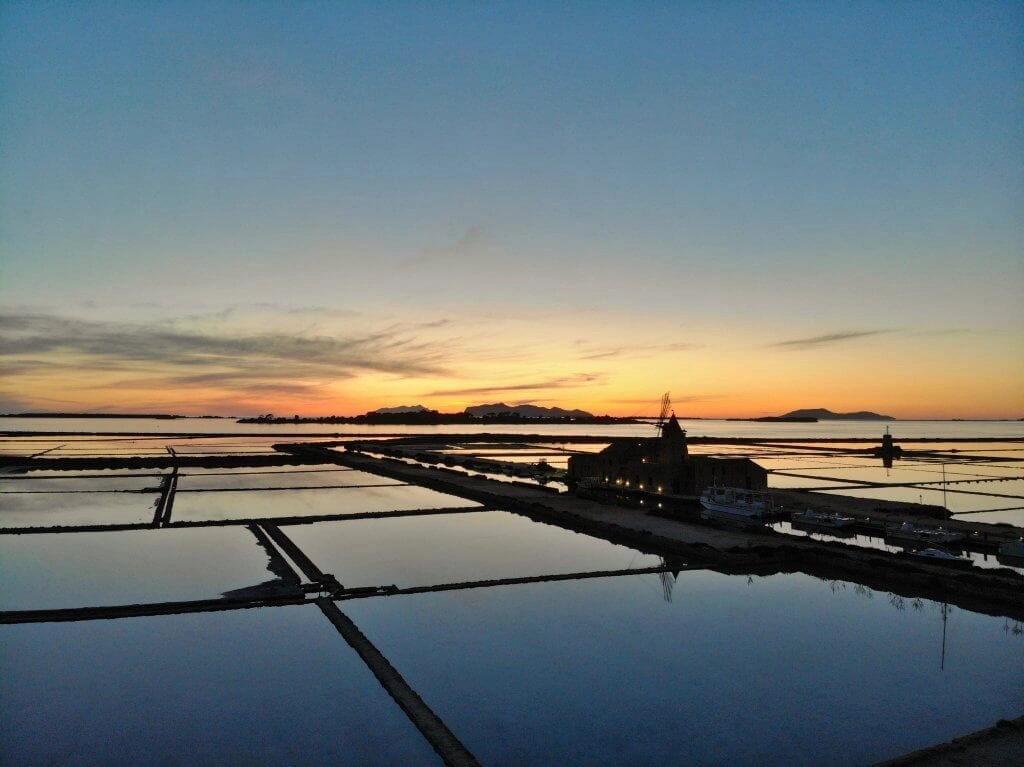 We took this amazing image of the Marsala salt pans at dusk from our wild camping spot literally over the road! A coach park by day which welcomes motorhomes for no charge overnight…unusual in Sicily where you are often asked to pay 'protection money'. The parking is behind a gift shop, you can get coffee and cold drinks there also. Just over the road is a restaurant and ticket booth for boat trips and guided tours around the salt pans. This wild camping spot is not special in and of itself, but is safe and in a fabulous location which counts for a lot in our book.
Portugal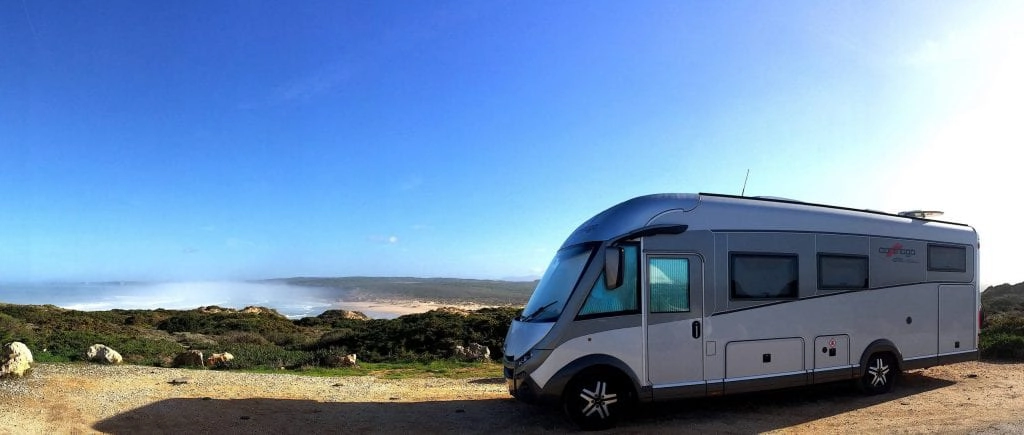 Another real favourite, this spot is on a headland looking over the magnificent Praia da Bordeira. Just along the track a bit are wooden boardwalks which take you the the cliff edge so you can watch the enormous rollers break over the ever eroding shoreline. We dropped off and awoke to crashing waves and beautiful sunshine. This spot is on the Rota Vicentina, a hiking route which follows the Atlantic coast from Cabo de São Vicente in the far south to the ancient town of Santiago do Cacém. This spot is in a national park and overnight camping is forbidden. We were the only motorhome in this spot, there is a busy car-park at the beach which was full of motorhome, this was in November. Be discreet and follow our guidelines if you want to stay overnight here. Update January 2021 – wild camping is no longer permitted in Portugal. You can find out more in this post.
Are you looking for more motorhome wild camping tips? Check out these top posts…
Do you want to wild camp in your motorhome? Are you feeling a bit nervous about wild camping for the first time? Then read on for all our top tips and practical advice about how to wild camp in a motorhome and get off the beaten track like an expert!
Love it? Pin it!