This post may contain affiliate links, from which we earn an income.
Traveling to Morocco for the First Time?
To the uninitiated, Morocco is a heady and mysterious country, full of hidden dangers and confusing culture. In reality, Morocco is an overwhelmingly friendly country that embraces travelers who are looking to enjoy and celebrate everything this beautiful and diverse country has to offer.
From the Medina of Marrakech, the Atlas mountains, the Mediterranean sea, and the very photogenic blue village of Chefchaouen, Morrocco offers an array for the senses and the perfect combination of adventure activities.
If you're visiting Morocco for the first time then you've got a lot to be excited about! As regular Morocco visitors, and not just to the cities and resorts, we've experienced Moroccan culture from the medinas to the southern desert, via the valleys and oasis towns, and into the depths of rural Morocco.
There are so many reasons to visit Morocco, read our ultimate guide on things to know before traveling to Morocco and our top Morocco travel tips for this bucket list country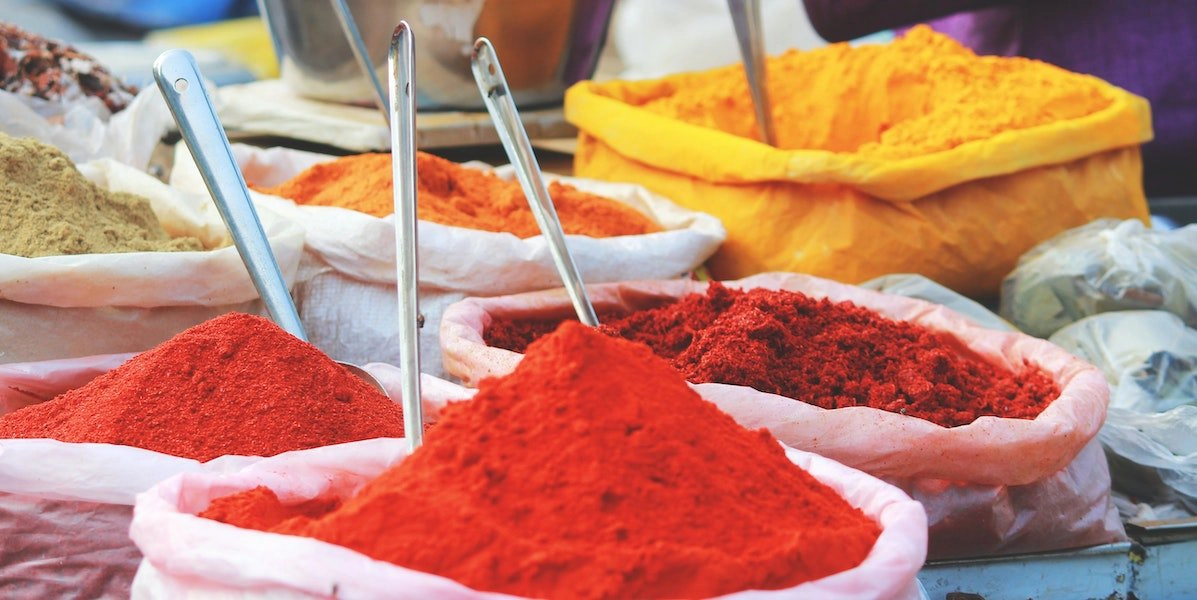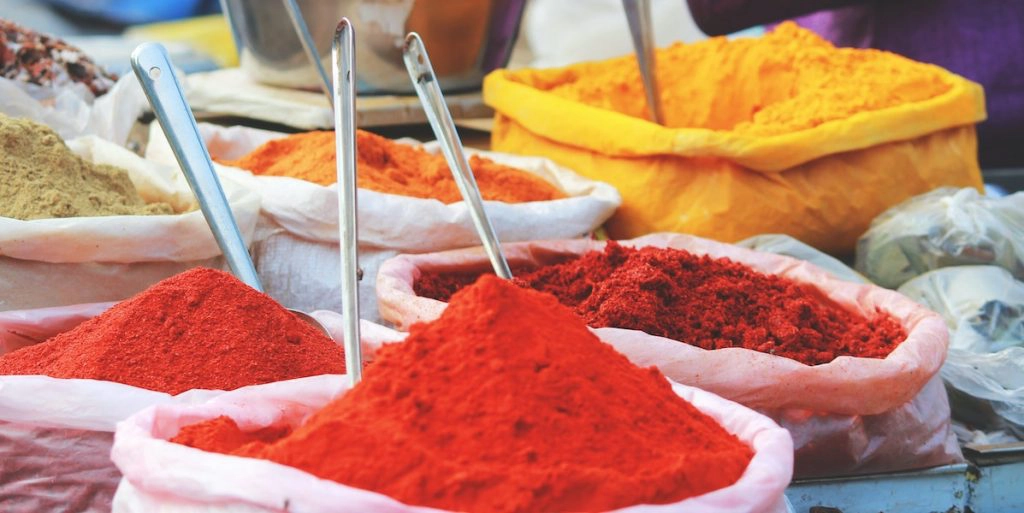 Is Morocco Safe to Visit?
Yes! Morocco is generally a safe country if you practice common sense and awareness. Follow this advice on traveling to Morocco and check your consulate or embassy before you travel to see if any new traveling to Morocco advice has been issued.
Theft is relatively uncommon, especially once you're outside of the cities.
Keep your passport with you or use the hotel safe, if one is provided. Make sure you have adequate travel insurance to cover your visit to Morocco should the worst happen.
ATMs are very common, even in small towns so you don't need to carry all of your holiday currency when visiting Morocco. Be aware though, that off-the-beaten-track, credit cards are very often not accepted.
Be mindful when entering a large Medina without a guide. The Fez Medina is the largest pedestrianized area in the world, so you can imagine just how huge it is. Add to that a distinct lack of street signs, that many of the narrow twisting alleys lead to dead-ends, and your Google maps won't work and you can see why it's a bad place in which to get lost!
Remember that it is illegal to buy, sell or consume drugs in Morocco, although this doesn't seem to stop the locals. You are more vulnerable as a tourist though and don't want to spend your Morocco vacation in prison.
Hustlers and faux guides are impossible to escape when you travel Morocco. Be clear if you don't want a guide and haggle hard if you do!
If you're hiring a car then read about driving in Morocco, for top tips and information you need to know before you hit the road.
Going to Morocco as a female traveler? Read this excellent travel advice post about the do's and don't of traveling to Morocco solo.
Our Tip – If it all gets a bit much, find the nearest cafe, put on your sunnies, and order a coffee. Chill and watch the world go by or dip into one of these books about Morocco before re-joining the fray!
Is this your first time visiting Morocco? Get all the information you need in our Morocco Travel Guide, including what to pack, the best time of year to go, getting there, and practical tips to help you have the best trip!
The People
What is Morocco like? Just like any country, Morocco has its share of good, bad, and indifferent people. We have always found everyone we meet to be friendly, helpful, and honest.
Moroccan people are generally very resourceful and happy to help if something goes wrong. If you stop to take photos on the road, the next car that passes will usually stop to check you're ok and haven't broken down, such is their concern for your well-being as a visitor to their country.
Occasionally friendliness can be a way of trying to sell you something. We find if we are clear that we don't wish to buy (yes, even from the wizened old man selling sea urchins on the beach) the friendliness remains and it's possible to have a chat, using hand signals and possibly a bit of French.
Many, many Moroccans have no agenda though, and love to welcome you to their country. If you learn a few words of Moroccan Arabic and always use a greeting, you will be rewarded with a smile and whatever help you need.
If you ask "what is Morocco known for", many people will tell you that you'll be ripped off and scammed at every opportunity. Sometimes you do have to probe a bit to find the honesty, especially from people connected to the travel industry, although we're not sure that this is because they're intrinsically dishonest, it just seems to be how things are done and they have no idea that they are confirming a broad-brush view of their culture and country.
A good example of this is when you visit a place where there are tour guides (maybe faux guides – not certified but nevertheless with good local knowledge who can usually speak English) and they sort of lead you, but without you requesting their services. You inevitably find yourself following and then they ask you to pay. This happens in all sorts of guises, with kids in the medinas of most cities and adult faux-guides at most tourist attractions.
Our Tip – Be upfront and if you suspect this is happening, discuss it with the local guide and find out their rate, or be very clear that you don't want a guide and won't be paying them.
Use Google Translate, or a similar app if necessary. For any services or goods that you are purchasing, always ask the price first. This includes checking the cost with the taxi driver as meters are often not turned on, particularly for tourists.
Make sure you have travel insurance you can trust when visiting Morocco. We recommend True Traveller for their 5-star TrustPilot reviews, variety of cover options, best activities cover as standard, great prices, and excellent service.
What Should I Wear in Morocco?
How you dress in Morocco will help to define you in the eyes of your hosts. Dressing in this complex country is contextual; in modern Rabat and Casablanca or the resorts of the Atlantic coast, men might wear shorts, and women wear clothes to show off their bodies, leaving their hair uncovered.
In the Medinas of ancient cities such as Fez and Tiznit, most people wear the traditional djellaba (robe) and some women will wear face coverings.
If you don't dress contextually in Morocco, you will stand out and be stared at, especially if you are a woman. If you are from a non-Islamic country you may find this concept difficult to digest, but if you don't dress appropriately you may offend Moroccan people by not respecting their customs and potentially risk unwanted attention, especially if you're a woman traveling alone.
Our Tip – Go with the flow, both men and women should at least cover their knees and shoulders and when visiting a Medina should wear long trousers. If you're unsure, dress conservatively and layer, or carry a shawl or scarf until you get a feel for what locals and other tourists are wearing.
Infrastructure
Morocco is attempting to modernize, but things in this country change slowly. Solar power is becoming widely used, particularly south of the Atlas Mountains, where the year-round sun makes this method of producing energy cheap and straightforward. Many remote villages and hamlets will generate solar power and even the Bedouin will carry portable solar panels.
The 4G in Morocco is outstanding, it's the perfect place to visit if you're a digital nomad. All you need is an email address and a local SIM card which you can buy in any Maroc Telecom or Orange Maroc shops.
The current rate is around €10 for 10 GB. If you roam into the interior of Morocco, you'll know you're coming to a settlement when you see the mobile tower in the distance. Even if the smallest villages, you'll see kids glued to their phones!
Much of rural Morocco is very poor and people live a hand-to-mouth existence without running water or electricity. You may pass through towns that have a main road with beautifully marbled pavements and hundreds of ornate street lights and tall irrigated palms, but venture back a street or two and you'll find a rubbish-strewn dustbowl, roamed by barefoot children and packs of wild dogs.
It sometimes feels that Morocco is fixing the obvious issues and investing in the future but forgetting about the basic infrastructure that provides everyday people with some quality of life.
Our Tip – Moroccan people are very proud. Don't give handouts of money, sweets, or pens to begging kids, this shames their families and does not fix the problem.
Religion
With around 99% of Moroccans being Muslim, religion is a big deal here. Not practiced as fundamentally as in some other Islamic countries, nonetheless, religion features heavily in daily life. You'll hear the call to prayer from the local mosque five times a day, reminding people of the need to pray but not necessarily in a mosque. Most Moroccans who are at work will find somewhere discreet to practice this ritual, as important to them as life itself.
There are always lots of new mosques being built, often the most well-constructed and ornate buildings in any village or town. Mosques cannot be entered by non-Muslims; many of them are basic in decoration and often quite modern so they do not hold the thrall of medieval churches and cathedrals of Europe (although if you want to see an incredible mosque in Europe visit the Mezquita in Cordoba Spain built by the Moors over a thousand years ago).
In practice, Morocco being a Muslim country does not affect Morocco's tourists much, other than perhaps an early morning wakening by the call to prayer, the minor inconvenience of not eating in public during Ramadan, or drinking alcohol in view of a mosque.
Our Tip – Take earplugs if you're a light sleeper!
---
Things You Might Need for Morocco
---
Shopping & Haggling
No doubt you will have heard stories about shopping in Morocco's souks and cities and no doubt all of them are true! Venture into any ancient Medina without a guide and you are fair game to any trader whose eye you catch or wares you peruse. This is certainly true in Marrakech or Fez, but much less so in smaller cities such as Tiznit, Meknes, or Essaouira.
Book a guide in larger cities and you will not be hassled, but your guide may steer you carpet or spice shopping, where you make a nice captive audience for the seller, who can talk for hours! Accept it will happen, enjoy the ride and stick to your mantra of not needing or wanting whatever is being sold…you might just be ok!
Our Tip – Don't ask the price if you're not prepared to haggle with the intention to buy, and don't make an insultingly low first offer in the negotiation, both moves that will annoy the seller and lose any edge you may have had.
Buying & Drinking Alcohol
Alcohol in Morocco is not illegal. It is possible to buy and drink alcohol although the country does have a complex relationship with the stuff. Discretion is the key; walking around with your beer bottles clinking or visible is a no-no. Drinking alcohol in a Medina is frowned upon and drinking it in view of a mosque is against the law.
Many restaurants, hotels, and guesthouses have a license to serve alcohol, and those that don't may have 'grape juice' on their menu or offer it in a conspiring whisper when taking your food order. Expect to pay European prices or higher for wine and beer.
Morocco is one place where you don't expect vineyards but there are a number making good wines. If you're offered wine in a carafe, it's likely to be unpleasant and from a Spanish carton which costs €1 in a Spanish supermarket! If beer is more your thing, local is best with Flag Special being the beer most widely available.
Our Tip – Drink Moroccan wine if you can. There are some great coastal Chardonnays and a few well-balanced and refreshing rose wines available.
More Morocco Travel Guides
Food in Morocco
The traditional food of Morocco served in every roadside snak, restaurant, and guesthouse is the tajine. This famous Moroccan stew is cooked in a distinctive clay pot at low heat, to keep the meat tender. Common tajine combinations are chicken with preserved lemon and beef or lamb with prunes and almonds. If you can pick your own look for caramelization on the side of the dish and you won't go far wrong.
A good tajine is full of flavor and served with typical round Moroccan bread, making a hearty and satisfying dish. Couscous is the other staple, often served with vegetables and a good option for vegetarians.
Spend more than a few days in Morocco and this staple main course served with a zesty mezze of Moroccan salads or spicy harira soup as a starter and oranges dusted with cinnamon to finish with the ubiquitous mint tea, can get boring.
Our Tip – Try instead the wonderful pastilla, a sweet chicken pie made with a filo-type pastry called warqa and layered with ground nuts and spices before being dusted with icing sugar.
Where to Go in Morocco
This incredible country will take your breath away. From the colorful Atlantic coast, through the stunning Atlas Mountains to the Sahara Desert, via ancient cities and lush green oases you will discover a country of such diversity, you'll question why more people don't travel to Morocco.
Whether you get around by car, train (and Morocco does train travel really well), bus, or grand taxis, you will be beguiled by Morocco's beauty; the more time you spend here the more entranced you'll be.
Morocco is rich in history and culture with some awe-inspiring natural wonders. Our top picks of where to visit in Morocco have to be the Sahara Desert for its rose gold sand dunes and incredible sunsets, followed closely by the Anti-Atlas mountains with their fascinating stripes and colors and the Medina of Chefchaouen, the beautiful blue city. Take a good camera, you'll be using it a lot on your trip to Morocco!
Our Tip – Be your own Morocco travel guide and trip planner. Take a Moroccan road trip and head deep into the real country to find the best things to do in Morocco. Plan your own unique day-by-day itinerary and instead of taking a desert tour camel ride, admire them roaming in the wild. And if you can only visit one city, go to Fez. It is far more authentic than Marrakech, which has been dulled down and diluted by the Moroccan tourist police.
Is Morocco Cheap?
It depends on where you go and how you like to travel. The Moroccan currency is the dirham, which you can't buy before entering the country.
Backpackers will find basic hostels for around €5-10 a night, although at this rate you may need your own sleeping bag and toilet paper!
Basic hotels outside of the big cities come in around €25-30 a night.
Going out for pizza or a roadside tajine will cost a few euros, but if you eat in a tourist destination, expect to pay around €10-12 per head for three courses as described above.
Alcohol is more expensive than in almost all of Europe, with a standard bottle of wine costing around €20.
Fuel is about two-thirds the cost of UK prices and for visitors from the United States, about half the cost.
Hiring a car will cost around €30 a day, not including additional insurance.
Our Tip – If you're road tripping in Morocco, stay at campsites, which often offer self-catering accommodation for a fraction of the cost of hotels. Better still, head off on a Morocco trip in a campervan for a truly amazing experience!
Should I Visit Morocco?
Yes, without question. One of the things you need to know about Morocco is that If you want to see this country at its best, then head out of the cities and tourist hot spots, away from organized tours and find the real Morocco in the small villages and Medinas of the south, in the dramatic high Atlas Mountains or on the wild north Atlantic coast.
Do this and follow our travel tips for Morocco and you will be rewarded with a traditional Moroccan welcome by genuine people, proud of their country and its heritage.
Are you looking for more travel inspiration? Check out these top posts…
Are you traveling to Europe and thinking about buying a Yesim eSIM so you can stay connected? In this Yesim eSIM review and guide, we'll answer all your frequently asked questions, look at using a Yesim eSIM in Europe, and share our honest review of the Yesim eSIM based on our own experiences.
Love it? Pin it!