Portugal is a tiny country, but packs a really big punch! With three sides of its oblong shape facing the mighty Atlantic ocean, from the fishing ports of the north, where trade was developed with the wider world to the Mediterranean culture of the Algarve, much of the country's history and culture has been shaped by the sea.
Find out everything you need to know before you visit Portugal, including trip highlights, travel tips, road trip guides, and city itineraries, with our Portugal visitor's guide.
Intro to Portugal
Most visitors flock to Portugal's stunning Algarve and Atlantic coasts, and the cities of Lisbon and Porto. But there's so much more to see here. From the historic north of the country to the wine regions of the Duoro, Dao, and Alentejo, the dark skies of the Alqueva Dam, and the rugged Serra de Estrela mountains, Portugal is as diverse as it is tiny!
Both of Portugal's major cities, Lisbon and Porto, are on the coast and have developed a cosmopolitan sophistication whilst retaining much of their history and charm.
It is common for Portugal's cities to be built on gradients and lifts, elevators, steps, stairs, trams, and funiculars are common means of scaling the heights, often to a castle or vast religious building at the pinnacle.
With the strong cultural elements of simple food cooked well, haunting Fado folk music, superb wines, and an ever-changing landscape, providing a backdrop to medieval city centers, rich history, and modern inventions, Portugal is certain to keep you entertained!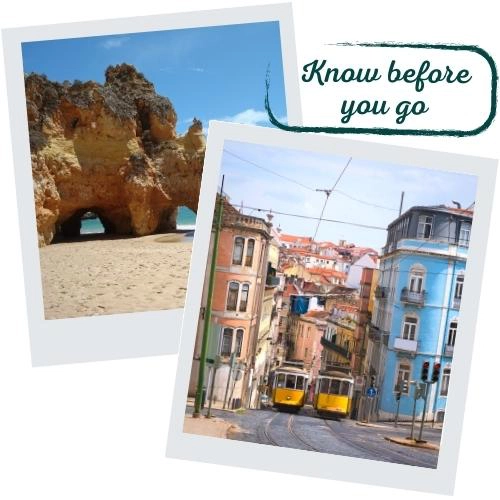 Best Time to Visit Portugal
December to February – The winter months in the cities of the Algarve are usually pleasant with daytime temperatures topping 20°C. You'll be able to sit outside for meals, although a long sleeved top may be required in the evening. North of Lisbon, temperatures come down, rain can be frequent and you may see snow north of Porto.
March to May – Spring is a wonderful time for visiting Portugal, with temperatures warming up across the country. Markets increase in size, restaurants start preparing different dishes and the countryside is carpeted with wildflowers and grapevines unfurling their leaves. You'll still find the cities less crowded, and most attractions will be open.
June to August – June and July are busier months with the prices of flights and accommodation at their peak. The interior and cities can be extremely hot in summer and August will be the busiest time as families take their annual summer trip.
September to November – Early Fall is a fantastic time to explore the cities of Portugal, which will be quieter but still warm from summer. Prices will start to come down, making this a cost effective time to visit.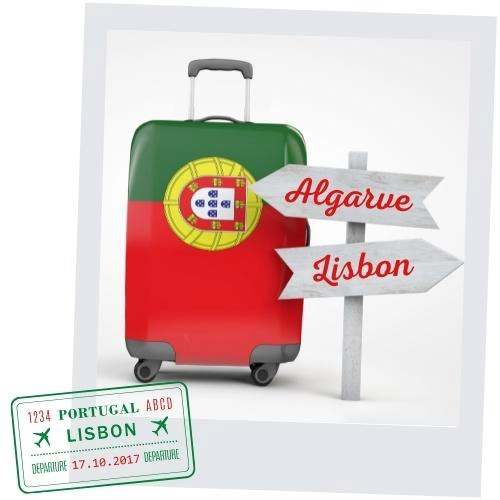 Portugal Packing Tips
Pack layers for shoulder season trips and loose cotton or linen for summer.
Include one longer dress or linen trousers/pants or longer shorts, and something to cover your shoulders, if you want to enter religious buildings.
Sun protection, sunglasses and a cap or hat are a must in summer.
Winter visitors should bring a waterproof or showerproof jacket and a few warm layers for colder days, especially if visiting mountainous areas or northern Spain.
Bring at least one warm top for summer visits, and a couple for autumn and winter visits, plus thermals if you're planning to visit the mountains.
Make sure to bring a waterproof jacket, or showerproof top, even in summer.
If you're visiting Spain's historic towns and cities, make sure to pack trainers or comfy walking shoes. Cobbles can be tough on the feet!
Technical gear that washes easily and dries quickly is a great option if you're road tripping or moving about a lot.
Don't forget an easy-to-manage day bag, such as a rucksack or day sack.
Portugal Highlights
Portugal Road Trips
Portugal City Guides
Things to Know About Visiting Portugal
Do not make comparisons between Portugal and Spain! Portugal is proud to be a separate and distinct country with a rich heritage; their identity as Portuguese is important. Portugal dislikes being overshadowed by their larger neighbors.
Portuguese people speak quite rapidly and loudly; this does not signify anger or displeasure although it can be a little disconcerting at first to hear little old ladies yelling at each other in the street!
Every city and town holds an annual festa when all but the restaurants and bars close. These events are loud and colorful, usually with different themes around music, dancing, food, or religion. Check out the calendar here and be sure to attend if you can.
If you travel to rural Portugal, many people keep dogs for security. Be prepared to be barked at by tied-up or fenced-off attack-style dogs. It also means there will be barking at night so take earplugs if you're a light sleeper. There are also lots of stray dogs, generally well-behaved but they poo anywhere and everywhere. Keep your eyes peeled when walking in built-up areas.
Traditional markets are a way of life in Portugal, many people only ever shop at markets and you'll find one in all the best cities in Portugal. The range of produce is huge and stalls range from those clearly professional sellers to farmers with one stool, a few chickens, and some walnuts to sell.
Coffee is HUGE in Portuguese food culture. Don't expect though to find Costa or Starbucks here; macchiato and latte are unknown words, ask for anything 'skinny' and you'll be laughed at. Coffee comes very strong, very hot, and in a very small cup…usually for less than a euro and drunk in less than a minute.
Salt cod or bacalhau is a Portuguese staple. It is stocked in all supermarkets and small food shops, stacked precariously high like pieces of white and grey corrugated cardboard, and smells pretty pungent (understatement!). Apparently, there are 101 ways to cook salt cod, try it and eat like a local.
Mealtimes start at around noon for lunch and 7pm for dinner, although this will be later in the cities.
Once seated, you will be served entradas which usually consist of pao (bread), azeitonas (olives), tuna or sardine patés and butter. The cost is usually minimal, €1-2, similar to a cover charge. If you're eating on a budget ask for the entrada to be removed and you should not be charged.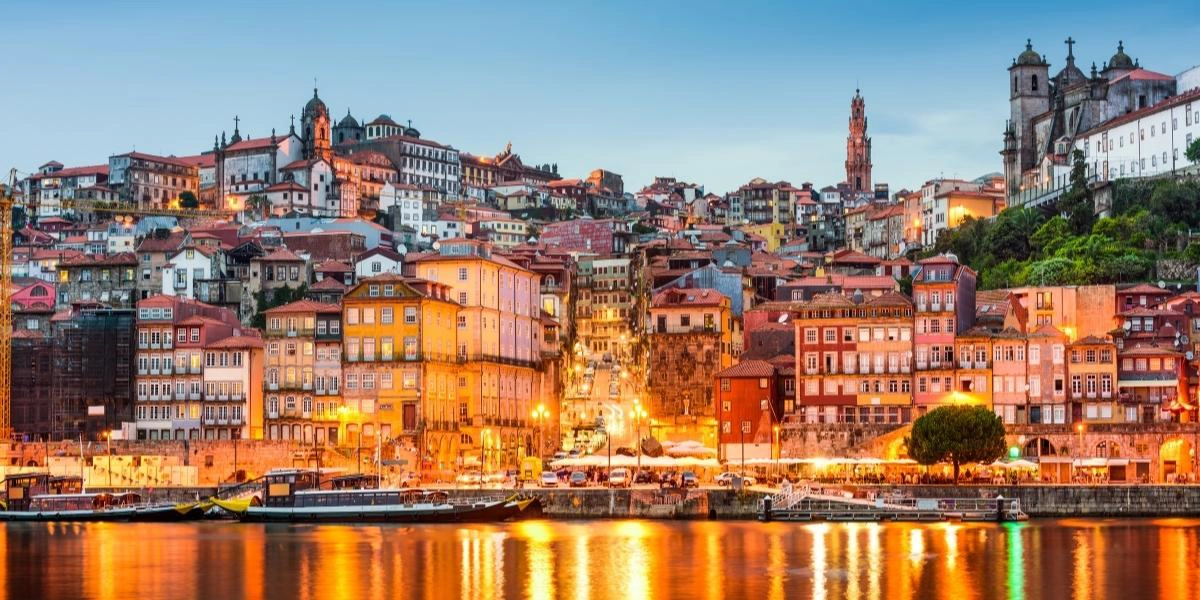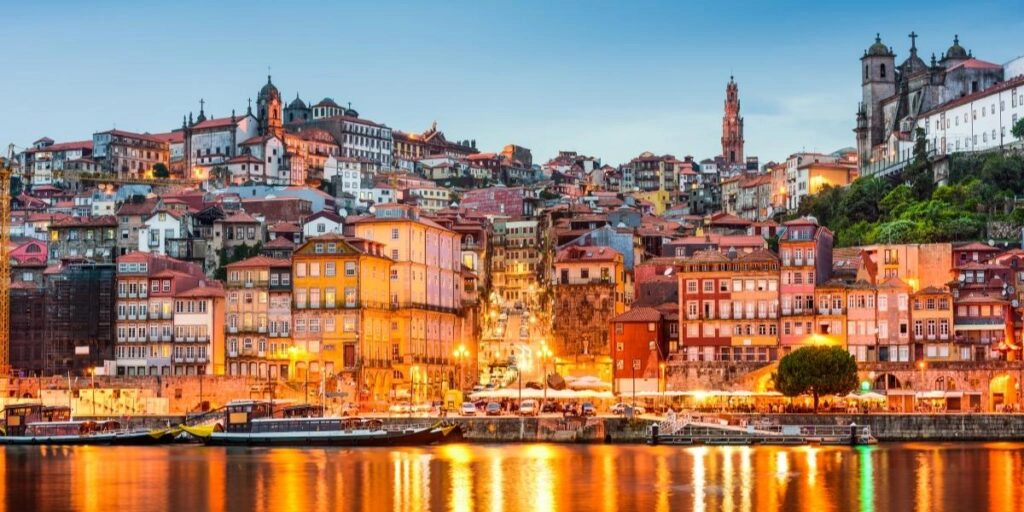 Portugal Travel Resources
Getting There
Fly into one of 3 international airports in Lisbon, Porto and Faro.
Driving
Drive from Europe or the UK into Portugal or hire a car in the country.
Need a Visa?
Some countries citizens need a visa to visit Portugal – find out if you need one here.
Travel Insurance
Cover medical expenses, delays and lost luggage.
Places to Stay
Find hotels, guesthouses, AirBnBs, hostels and homestays.
Tours & Activities
Find city guides, ancient site tours, day trips, sailing and extreme sports.
Essential Travel Products for Your Portugal Trip
New On the Blog…