This post may contain affiliate links, from which we earn an income.
Travel Without Leaving Home!
Are you dreaming of escape? Do you miss being on the road? If you can't travel right now, we've got some ideas for you. Bring the world into your home with virtual museums, inspirational stories and blogs to give you serious wanderlust. Plan your next trip and travel without even leaving home!
Start with Travel Blogs
As a blogger, I love looking at other blogs; finding ideas, learning and looking for information. Google whatever it is you're looking for and you'll find a blog for that!
Search for road tripping Morocco or wild camping in France for example, and you'll be rewarded with a wealth of information. You'll soon find your favourites!
If you find blogs that interest you or will help you plan a trip once restrictions are lifted, then save the post to Pinterest or bookmark it so you can find it again later. Almost all of the information bloggers provide is free and is written from a more personal perspective than the big travel websites.
If you're a motorhomer, you'll often find really useful information on where to stay, parking, access and road restrictions that you wouldn't find anywhere else.
If you've never used Pinterest before, you can find out how here.
Visit a Virtual Museum
Whatever your museum style, the chances are you'll be able to find a virtual tour right now. Virtual tourism offers a safe alternative in the first (and I hope only) pandemic of the internet era.
Google Arts and Culture has partnered with over 500 global art institutions to open their virtual doors to the public. You can travel the world in a manner never before possible in history using the same technology developed for the Street View feature in Google Maps. Make sure you have a cuppa to hand when checking this out, it's addictively good!
If cars and motorsport is your thing (well, this is a motorhome and road trip site!), then check out these fifteen amazing virtual tours including BMW and Ferrari.
Start a Bucket List
If you don't already have one, start a bucket list. If you already have one, re-visit it! There are loads of bucket list templates you can find and print out online to help you organise your thoughts if you like writing things down.
Pinterest is a great place to start looking for ideas; why not open an account (it's free) and make a bucket list board for all those gorgeous images you'll find?
If you're struggling to get started, check out this great list of 63 travel bucket list ideas.

Your bucket list doesn't have to be travel related though. As we've all endured nearly a year of radically narrowed lives, simple pleasures are more important than ever. Check out 100 things to do this year for some ideas that will resonate after a year of lockdowns.

Be Inspired by Stories
Reading about others' travel exploits will give you very itchy feet. Whatever your travel interests, you'll find a story about it. Here's a few of our favourites that help us travel the world from home.

Ebooks are a great way to read and save you having to wait for a delivery or go shopping. This article explains all the ways you can read ebooks and how you can sometimes get them for free.
Kindle Unlimited currently has special offers and then provides over 1 million titles for a monthly fee. There are thousands of travel books available in this scheme.
We use Audible because one half of us prefers to listen rather than read, it's a great way to drop off to sleep!
Hit You Tube
You can find everything on You Tube! From travel destinations to road trip and motorhome tips, it's all there. Just type in the search box what you're looking for and you'll get hits on your search and suggestions of what you might look for instead…so for motorhome, substitute RV and so on.
You can also find lots of instructional videos on things like dismantling a Thetford toilet cassette (yep!) so it's ideal if you have a few jobs to do!
Cook Up a Classic Dish
Now we're finding supermarkets well stocked again, this is a great way to remind yourself of your favourite place to visit, or to try out the flavours of your next dream destination. Use this perfect pantry basics list to add everything you need to your shopping list so you're not heading out on a non-essential trip.
Whilst you're cooking, listen to some positive vibes on Spotify to keep your your mood buoyant and your food awesome!
Here's a few of our favourite cookbooks from around Europe, all available on Kindle. You don't actually need a Kindle, just use the Kindle app on your phone or pad.
You could also take an online cooking class or course whilst you're stuck on lockdown. It's a great way to learn a new skill, increase your quarantine dinner repertoire and find out about the dishes and tastes of your next destination. You can find twenty of the best here – we like Udemy as there is such a great variety and many are discounted right now.
Learn a New Language
If you can ask for two beers in seven countries but struggle to hold a simple conversation, then why not learn a language?
Duolingo and BBC Languages both offer free courses and are a great place to start.
Hello Talk is an interesting concept for our times; learn a language by chatting with a native speaker and relieve your isolation at the same time.
For more free language courses at intermediate level, check out this awesome resource.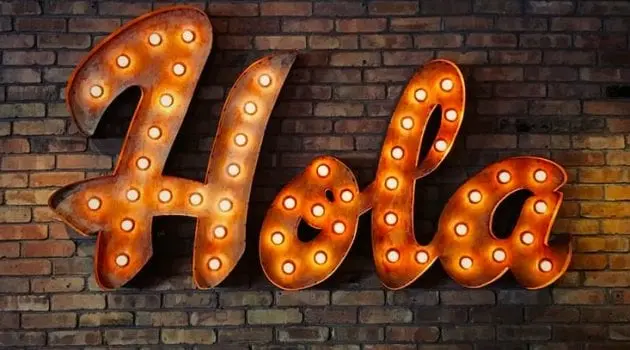 Listen to a Travel Podcast
If you're not a reader and want some escape from the screen, try a travel podcast. You can also plug in when doing the housework, exercising or gardening. I like listening before bed, it's a great way to come down from the day. Check out these suggestions – they will induce serious wanderlust!
Get Out the Map
We love maps; there is something about the infinite possibilities they suggest within the sweep of an eye. Mongolia, yup…it's just over there. Patagonia? No problem!
Try using a scratch off map to record where you want to go, this one's big enough for a wall feature and can be scratched every time inspiration strikes.
Closer to home, we love this Great British Adventure Map. It's perfect for motorhomers looking for wild places, mountains, islands, beaches and long-distance road trip routes.
This National Geographic adventure map is similar but on a European scale and has lots of information about off the beaten track routes and UNESCO sites.
Watch a TV Documentary
If you have a smart TV and access to the internet, then you'll be able to find a huge variety of travel documentaries.
Check out Amazon and Netflix for box sets and one-off programmes as diverse as travelling Europe in a Tuk Tuk to Extreme Engagement, the story of a couple travelling to find the perfect wedding.
Camp Out
There are no restrictions on using your motorhome on your drive, or camping in your garden. Set up your BBQ (if you're in the back garden) and have a cook out.
Play some cards and reminisce about past travels. Get into the spirit, put on the gas kettle and start planning your next trip…what better way to relieve the boredom of quarantine!
We're not travelling right now, but are doing our fair share of dreaming about our next trip whilst learning a new language, working out how to cook a proper Spanish paella and reading about Asia.
Are you looking for ideas to start planning? Check out these top posts…
Love it? Pin it!