No country spans the divide between outdoor adventure and urban sophistication like Austria. One day you're conquering alpine summits and the next you're visiting the opera in imperial Vienna.
Towering mountains, baroque churches, flower-filled meadows, and classical music personify this tiny, but mighty, country located right in the center of Europe.
Find out everything you need to know before you visit Austria, including trip highlights, travel tips, and itineraries, with our Austria visitor's guide.
Intro to Austria
Landlocked and mountainous Austria stretches between the countries of the Czech Republic and Germany to the north, Slovakia, and Hungary to the east, Slovenia and Italy to the south, and Switzerland and Liechtenstein to the west. At a European crossroads, the center of the country is dominated by the Alps including the country's highest summit, the Grossglockner at 3,798 meters.
Austria is not impenetrable though! The mountains are woven with river valleys passes which have been used since prehistoric times.
In the lowlands is the great water highway of the Danube and to the north are the heavily wooded summits of the border with the Czech Republic, while the southeastern part of the country opens out towards the plains of Hungary and southern Slovakia.
Outdoor lovers can hike, paraglide, raft, and bike in every corner of this rugged and dramatic country. Whilst those that prefer city life have the Habsburg-era splendor of Vienna, Mozart's hometown of Salzburg, and the lively Graz to enjoy.
Vienna and Salzburg are great centers of European culture and a magnet for visitors from all over the world, but Austria's real charm lies in the small Alpine villages and towns where customs and folk traditions are held dear.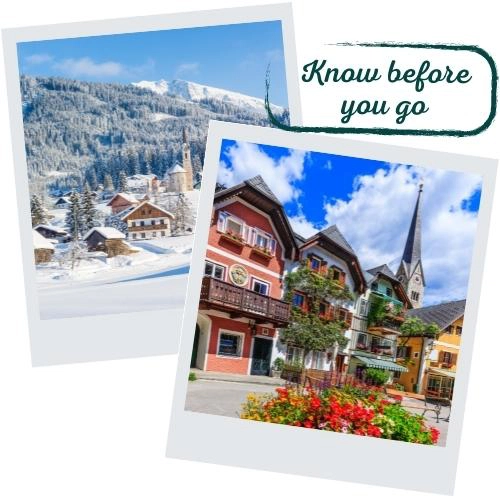 Best Time to Visit Austria
The best time to visit Austria is during the shoulder months, in spring, between April and May, and in fall, between September and October.
The weather is perfect for outdoor activities, and the crowds are thinner.
The high tourist season between June and August sees excellent weather and sunny days, but attractions and cities will be much more crowded.
Visit in winter for skiing and magical winter scenery.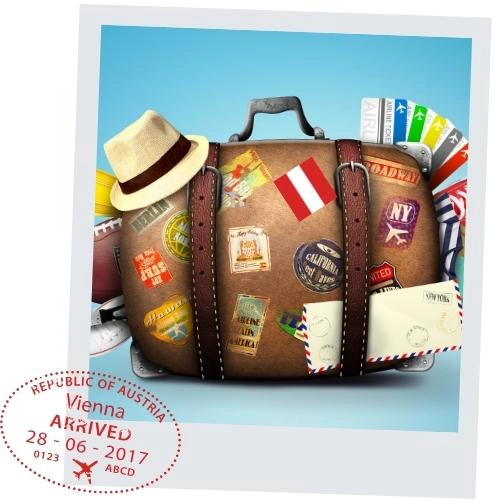 Austria Packing Tips
Pack layers for shoulder season trips and loose cotton or linen for summer.
Sun protection, sunglasses, and a cap or hat are a must in summer.
Winter visitors should bring a waterproof or showerproof jacket and a few warm layers for colder days, especially if visiting mountainous areas.
Make sure to bring a waterproof jacket, or showerproof top, even in summer.
Pack a hat, scarf, and gloves for winter travel.
Bring at least one warm top for summer visits, and a couple for autumn and winter visits, plus thermals if you're planning to visit the mountains.
If you're planning on hiking or taking part in outdoor activities, bring technical gear relevant to the season, plus one thermal and a waterproof jacket.
Absolutely pack hiking boots or good walking shoes!
Don't forget an easy-to-manage day bag, such as a rucksack or day sack.
Austria Highlights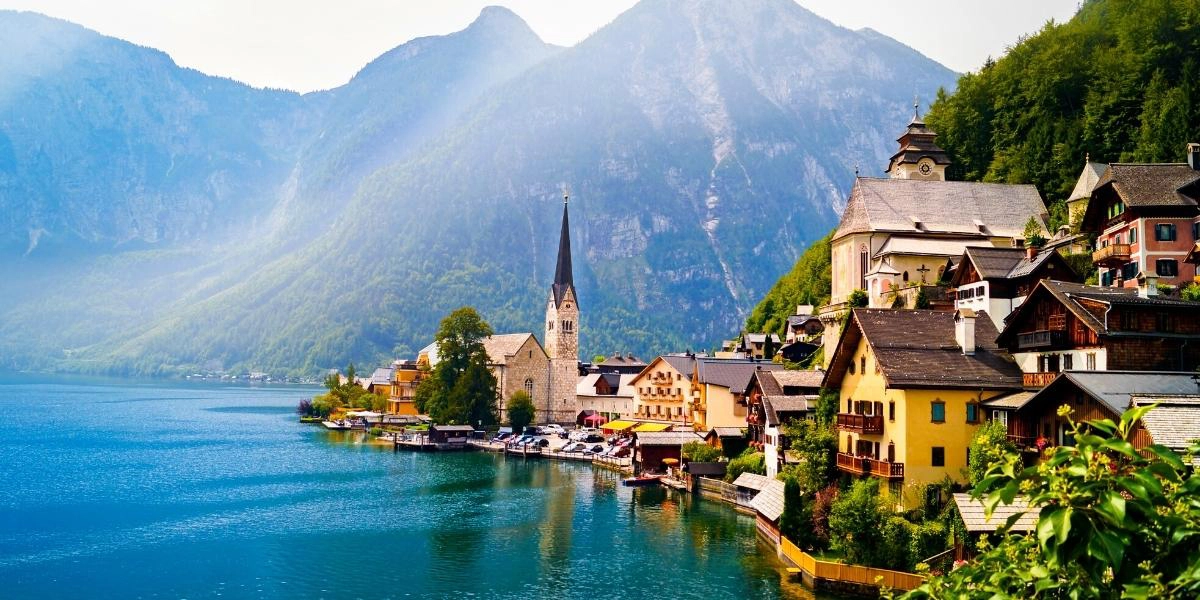 Things to Know About Austria
Austrians are not Germans! Although they share a border and a common language, Austria is proud of its own unique heritage.
Sunday is a day of rest and most shops will be closed.
Make sure to try Austria's national dish, Viennese Apfelstrudel, and Sacher Torte, which are served in restaurants and cafes throughout the country.
Austrians tend to strictly observe traffic regulations which means no crossing unless the green man is showing, even if there are no cars in sight. Follow the traffic regulations or you might end up paying a pretty hefty fine if you get caught.
When you eat in an Austrian restaurant, bread will be brought to the table. Be aware that you will be charged for this if you eat it.
Austria's water is rated among the top 5 best drinking water in the world, so bring a reusable bottle and top it up whenever you can.
Austrians are incredibly friendly, so always take the time to say hello. In Austria, the common greeting is grüß gott, which means 'may God be with you'.
Austria Tavel Resources
Getting There
Fly into one of 6 international airports in Vienna, Salzburg, Innsbruck, Graz, Linz and Klagenfurt.
Driving
Drive from Europe or the UK into Austria or hire a car in the country.
Need a Visa?
Some countries citizens need a visa to visit Austria – find out if you need one here.
Travel Insurance
Cover medical expenses, delays and lost luggage.
Places to Stay
Find hotels, guesthouses, AirBnBs, hostels and homestays.
Tours & Activities
Find city guides, ancient site tours, day trips, sailing and extreme sports.
Essential Travel Products for Your Austria Trip
On the blog