This post may contain affiliate links, from which we earn an income.
Top Albania Attractions
If you're craving an off-the-beaten-path escapade that promises wonder and discovery, Albania is your gateway. This jewel in Eastern Europe is a harmonious blend of awe-inspiring landscapes, ancient tales, and a vibrant Balkan culture waiting to be explored.
As seasoned explorers and travelers, let us guide you through the most captivating experiences Albania has to offer, share Albanian travel tips and what to eat along the way!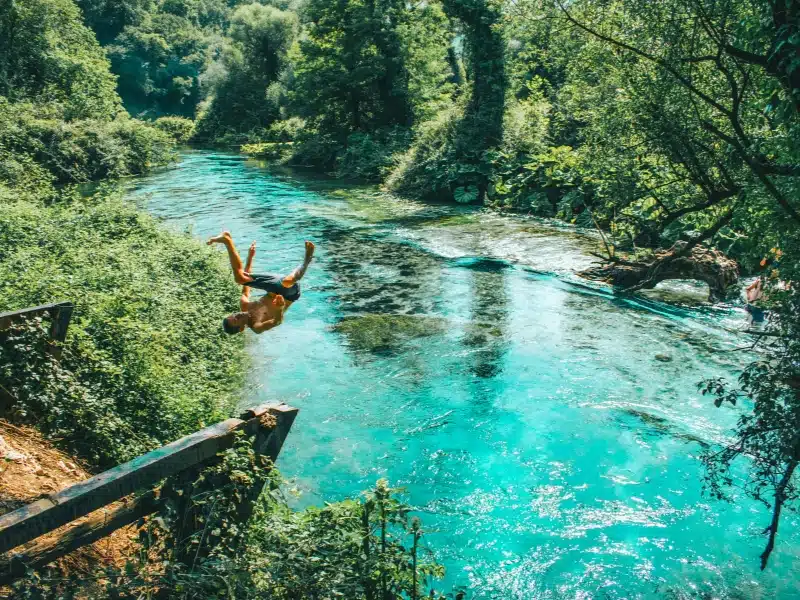 Albania Travel Resources
Here are the services we use and recommend for traveling in Albania;
1. Explore the Enchanting Gjirokastër Castle
Prepare to be transported through time as you step into the Gjirokastër Castle. Perched above the town of Gjirokastër, this majestic fortress not only offers panoramic views of the surroundings but also allows you to immerse yourself in centuries of history.
The intricate architecture and the stories that echo within its walls make this castle a must-visit. To get here, you can easily take a bus or drive from Tirana. Don't miss the local delicacy tavë kosi, a mouthwatering baked dish of lamb and yogurt that's unique to Gjirokastër.
RELATED POST: Albanian Road Trip: Epic One Week Itinerary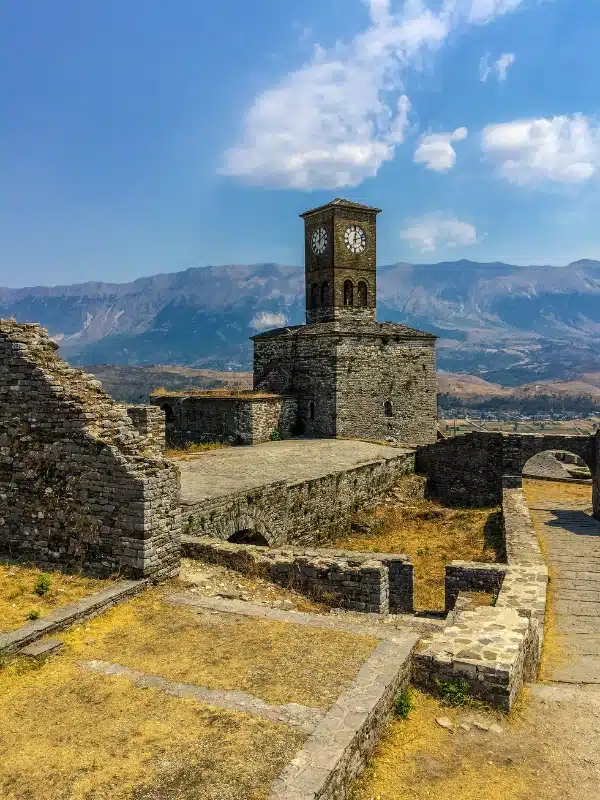 Make sure you have travel insurance you can trust when visiting Albania. We recommend True Traveller for their 5-star TrustPilot reviews, variety of cover options, best activities cover as standard, great prices, and excellent service.
2. Relax on the Gorgeous Beaches of the Albanian Riviera
The Albanian Riviera is a haven for beach lovers, boasting a collection of postcard-perfect shores. Ksamil Beach's powdery sand and turquoise waters create a tropical vibe, while Dhërmi Beach offers a mix of relaxation and adventure.
To reach the Riviera, fly into Tirana and take a bus or rent a car. As you bask in the sun, indulge in a plate of qofte të fërguara, a local delight of fried meatballs.
RELATED POST: Beautiful Albania: 16 Most Scenic Places to Visit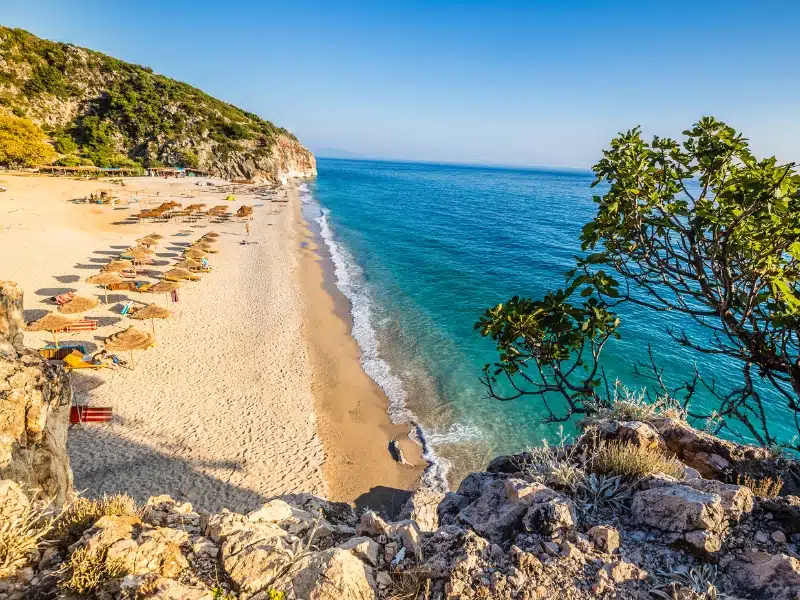 3. Discover History at the Ancient Site of Butrint
For history aficionados, Butrint is a time machine that reveals layers of civilizations. This UNESCO World Heritage Site is a testament to the rise and fall of empires.
To access Butrint and the Butrint National Park, you can take a bus from Saranda. As you explore the old town, savor bakllavë, a sweet pastry, and keep an eye out for cultural festivals that occasionally take place here.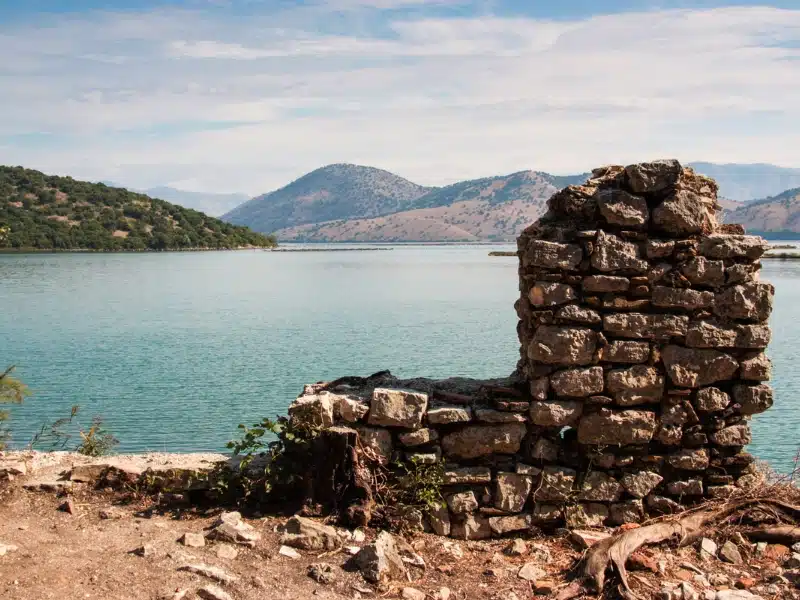 4. Hike the Accursed Mountains for Breathtaking Views
The Accursed Mountains offer a paradise for hikers and nature enthusiasts. Take your hiking boots and embark on trails that lead to awe-inspiring vistas. Theth and Valbona are popular starting points, accessible by buses from Shkodra.
Take a moment to try kulaç, a traditional soda bread, and engage with locals to learn about their unique traditions.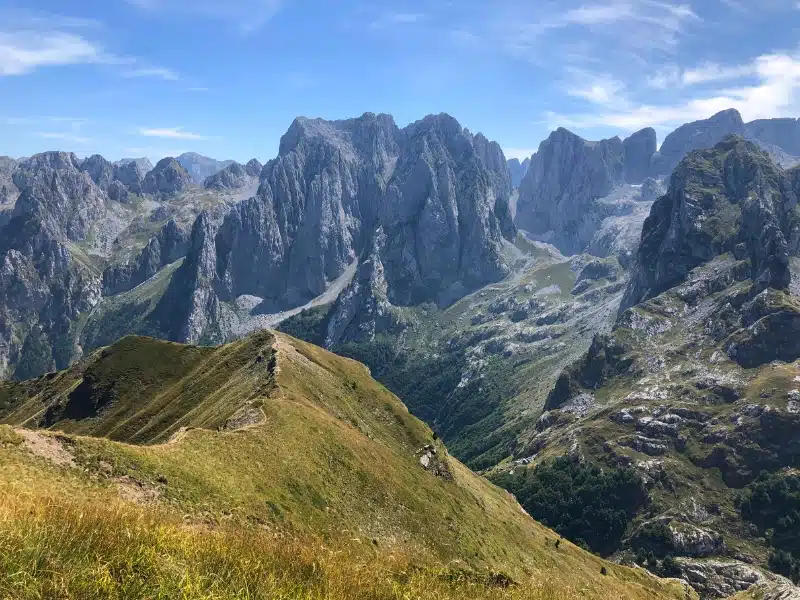 5. Take the Lake Koman Ferry
An undisputed highlight of any Albanian trip is the Lake Koman ferry, which connects the towns of Koman and Fierzë. Make a three day and two night loop, closing the circle by taking the stunning day hike from Valbona to Theth.
Most hotels and guest houses can organize this trip for you, or you can take your own car on the ferry. Make sure to try kryelane, a sweet bread, made of flour, butter, and sugar or honey, which is one of the oldest traditional dishes in the Albanian Alps.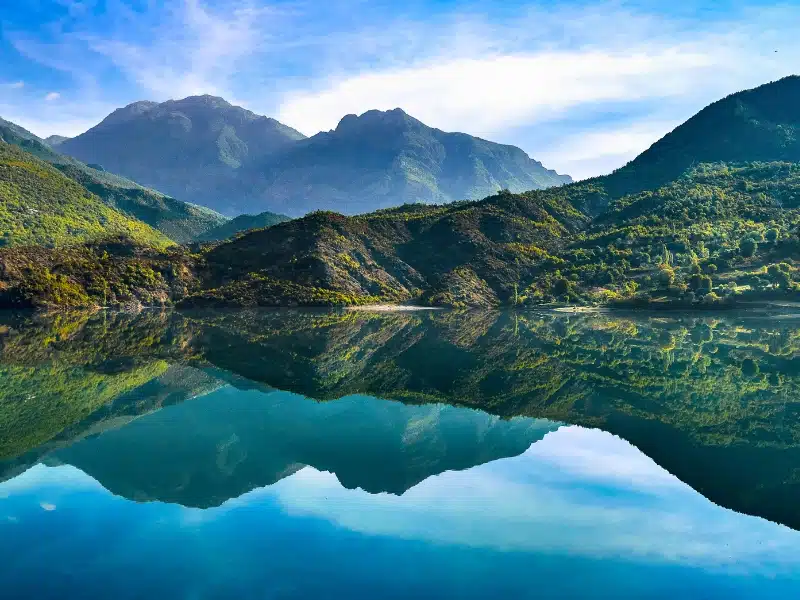 6. Immerse Yourself in Tirana's Lively Art Scene
Tirana, the pulsating heart of Albania, is a hub of creativity. Explore galleries, street art, and cultural events that showcase the country's contemporary spirit.
To reach Tirana, you can fly into the Tirana International Airport. As you soak in the artistic vibes, sample tavë kosi, a savory casserole baked with yogurt and eggs, and participate in the annual Tirana International Film Festival for a cinematic experience.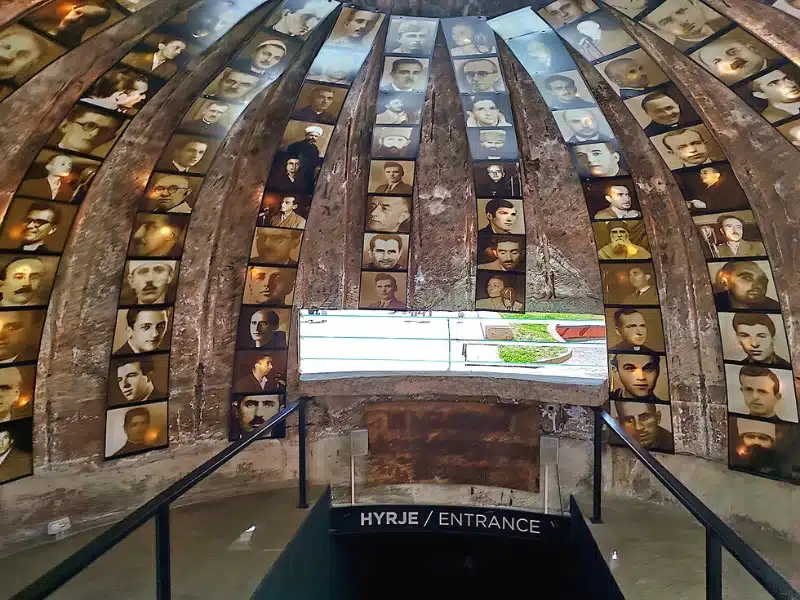 7. Step Back in Time in the Town of Krujë
Krujë is a time capsule that transports you to Albania's medieval era. The Krujë Castle stands as a sentinel, guarding tales of the past. Accessible by bus or car from Tirana, Krujë is known for its bazaar where you can shop for handmade crafts and local goods.
Don't miss the chance to taste mantia, a traditional dish of dumplings, and join the National Costume Festival to witness vibrant traditions.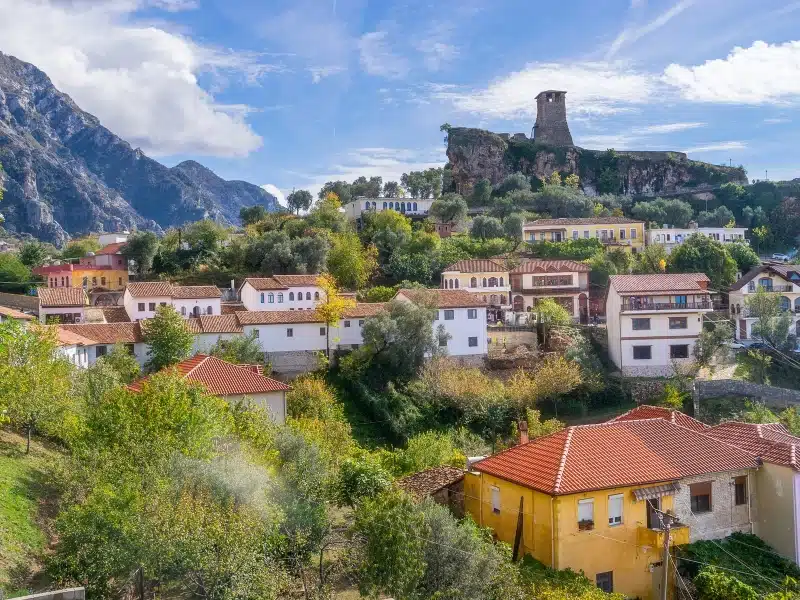 8. Experience Warm Albanian Hospitality in Gjirokastër
Gjirokastër isn't only about its castle; it's a portal to Albanian hospitality. Engage with locals and delve into their customs. Reach Gjirokastër by bus or car from Tirana.
Relish pispili, a unique dish of cornbread and leeks, and if you're fortunate, participate in the Albanian Folk Festival to be a part of local celebrations.
9. Discover Hidden Beaches in the Albanian Riviera
Uncover hidden treasures along the beautiful Albanian Riviera, which lies along the southwestern coast of Albania, from the village of Palasë and ending in Lukovë. Charter a boat or hike along the coast to access secluded beaches. During your adventure, try pule me oriz, a flavorful chicken and rice dish.
Dive into the local scene by attending village festivals that often feature traditional music and dance.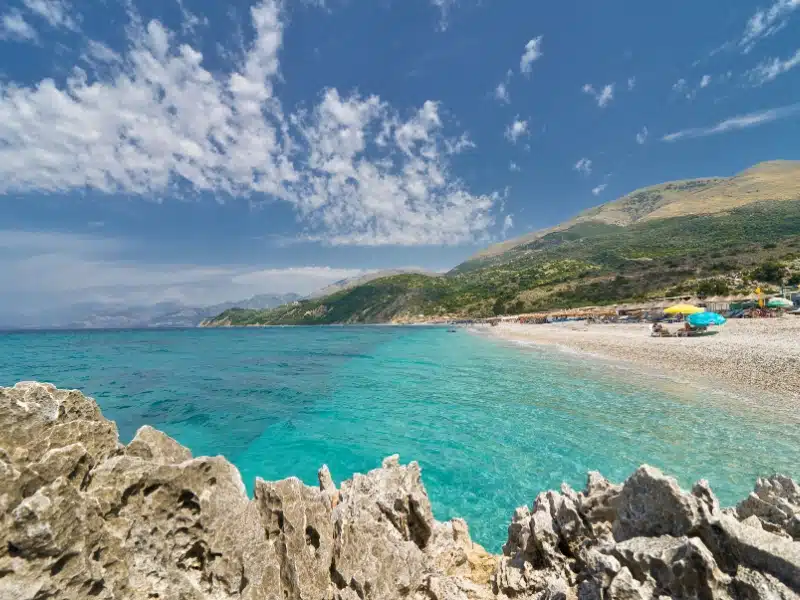 10. Marvel at the Ottoman Architecture of Berat
Berat's Ottoman architecture is a feast for the eyes. Stroll through the "City of a Thousand Windows" and explore its well-preserved houses. Access Berat by bus from Tirana.
While you're here, don't miss qifqi, a dish of rice and meat, and immerse yourself in the National Costume Festival to witness the cultural tapestry.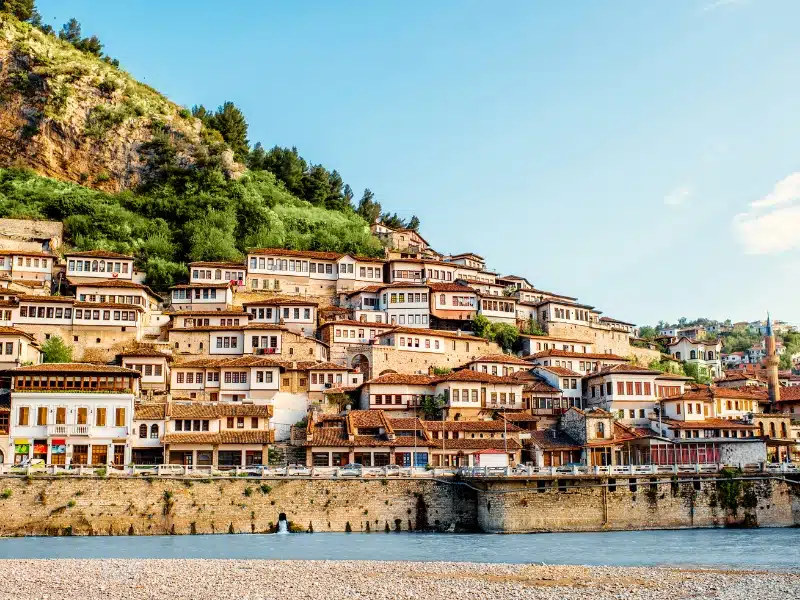 11. Traverse the Lively Streets of Shkodër
Shkodër, the cultural capital of Albania, is a captivating blend of history and modernity. Wander through its charming streets, and visit the Rozafa Castle for panoramic views.
To reach Shkodër, you can take a bus or drive from Tirana. Delight in shapkat, a local pastry, and keep an eye out for local art festivals that celebrate Shkodër's creative spirit.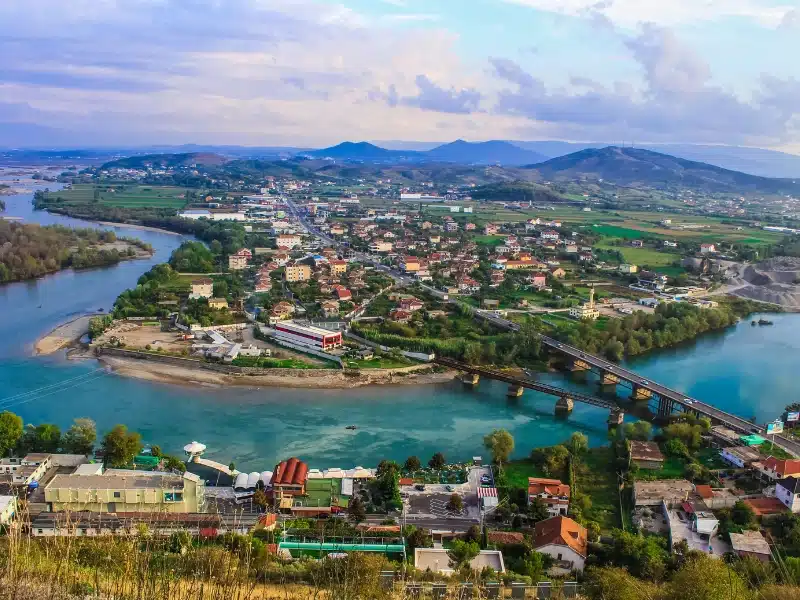 12. Unwind in the Thermal Waters of Bënja
Treat yourself to a rejuvenating experience in the thermal waters of Bënja. Located near Përmet, this hidden oasis offers relaxation amid nature's embrace. Access Bënja by taking a bus from Gjirokastër or Tirana.
As you soak in the thermal pools, savor qifqi, a traditional dish that's a local specialty.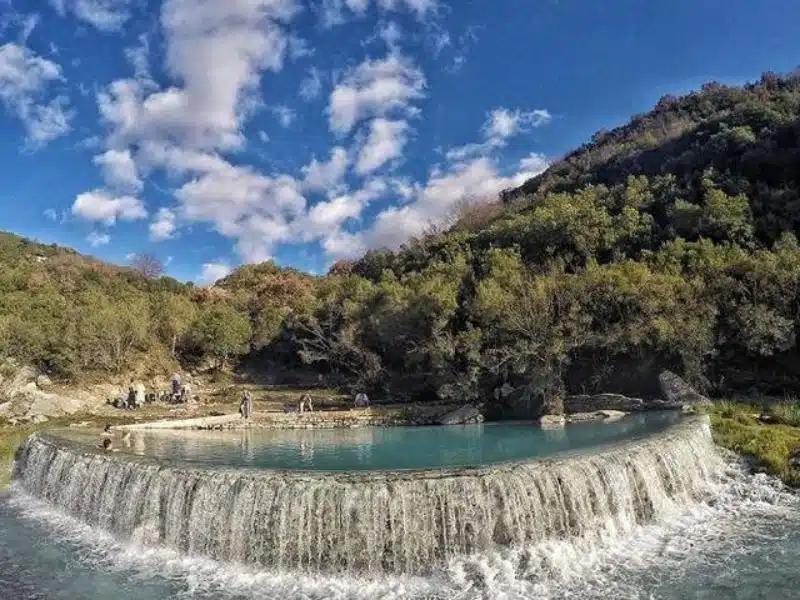 13. Witness the Mesmerizing Beauty of Syri i Kaltër
Syri i Kaltër, also known as the "Blue Eye," is a natural spring of astounding beauty. Embark on an organized tour or day trip from Saranda to reach this stunning phenomenon. Take in the vibrant blue waters, relax in the shade of the surrounding forest and maybe enjoy a dip in the crystal clear waters.
While here, try fasule të skuqura, a dish of sautéed beans, or fërgesë, a dish made with peppers, tomatoes, and cottage cheese, and relish the tranquility of this unique location.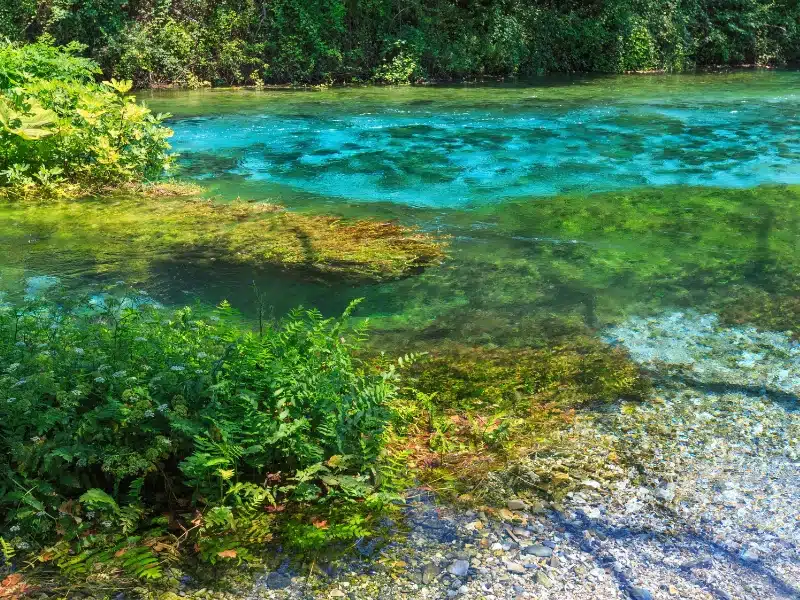 14. Embark on a Culinary Adventure in Lezhë
Lezhë, a lesser-known gem, offers the 8th century Lezhe Castle and a culinary journey that's a feast for the senses. Delight in the tava e lëngut, a dish made with slow-cooked meat and vegetables. To reach Lezhë, take a bus or drive from Tirana.
Immerse yourself in the local atmosphere by attending the Lezhë Carnival, a traditional event celebrating the town's history.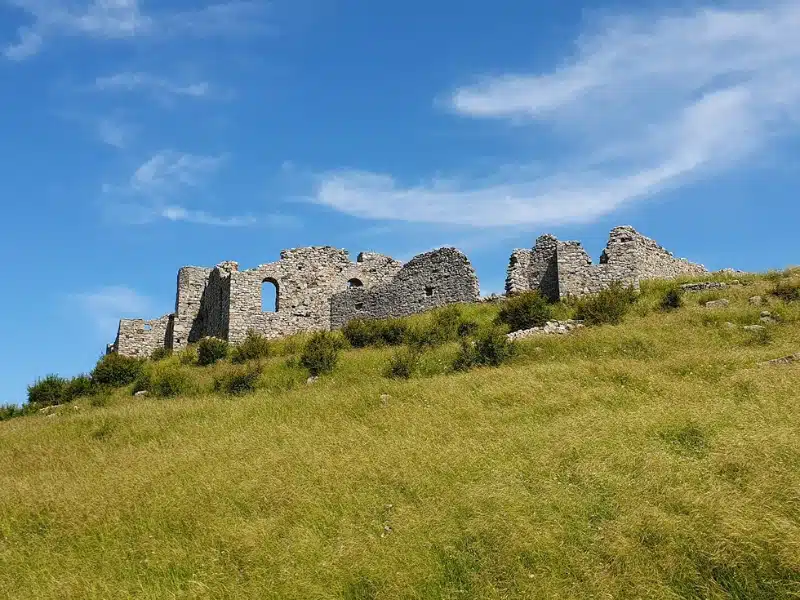 15. Experience Authentic Village Life in Theth
For an immersive cultural experience, visit the village of Theth in the Albanian Alps. Accessible by bus or car from Shkodra, Theth, deep in the Theth National Park, offers a glimpse into traditional Albanian life and is home to the Blue Eye of Theth, the second in Albania.
Enjoy kos me hudhër, a yogurt and garlic dip, and if you're visiting in July, join the Kulla e Ngujimit Festival to partake in local customs.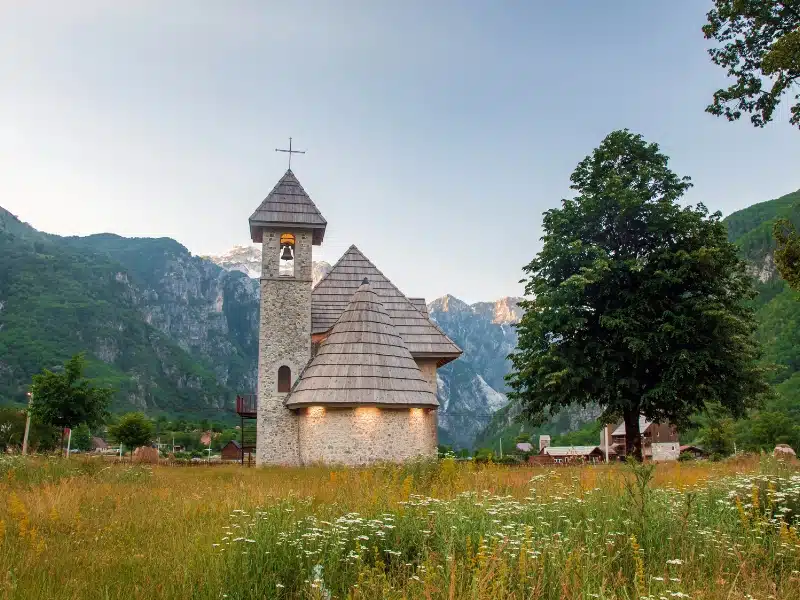 16. Take the Dajti Express Cable Car
Mount Dajti National Park is home to Mount Dajti, the most accessible of Albania's mountains. Just 25km east of Tirana, it's a great place to escape the busy city. Take the Dajti Express for a scenic 15 minute trip up to 1,611m / 5,285ft above sea level.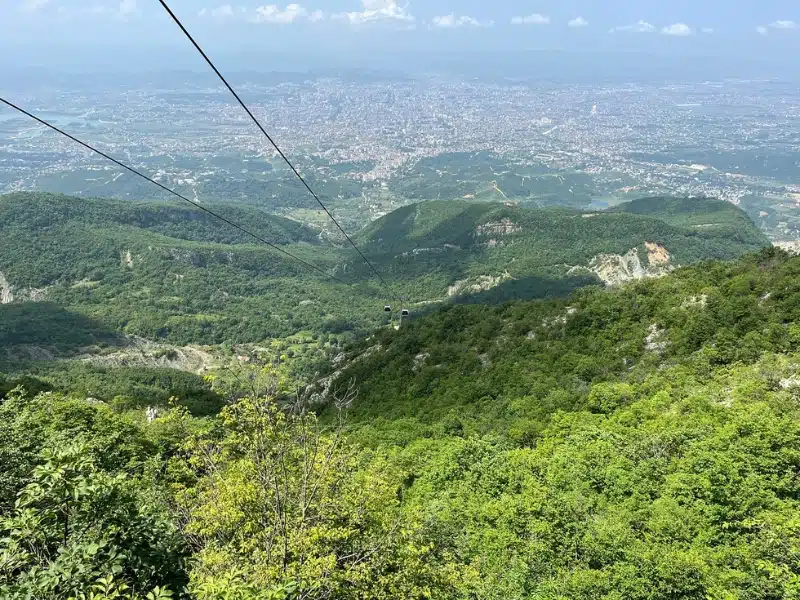 17. Drive the Llogara Pass
A famous Albania coastal road, the Llogara Pass connects the northern Dukat Valley in the Llogara National Park with the Albanian Riviera in southern Albania.
The pass sits within the Ceraunian Mountains and runs along the Albanian coast, peaking at 3,422 feet / 1,043 meters above sea level. A Top Gear favorite, the Llogara Pass is widely held to be the most scenic road in Albania and one of the best driving roads in Europe and is on many travelers' bucket lists.
18. Explore Apollonia Archaeological Park
Off-the-beaten path Apollonia (named after the god Apollo) was an ancient city set on rolling hills on the right bank of the Vjosa River. Surrounded by olive groves, the Apollonia Archaeological Park showcases Apollonia, an Illyrian city founded by Greeks from Corinth and Corfu in 588 BC that quickly grew into an important city-state, which minted its own currency and benefited from a robust slave trade.
Under the Romans from 229 BC, the city became an important cultural center with a famous school of philosophy. The highlights in this off-the-beaten-path place include the theatre and the elegant pillars of the restored facade of the city's 2nd century BCE administrative center.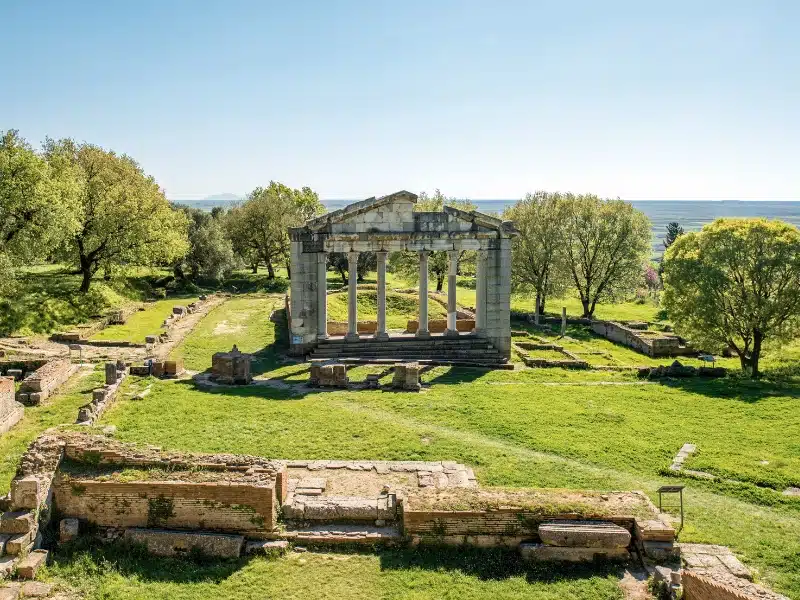 These eighteen captivating experiences offer a kaleidoscope of Albania's essence, unveiling layers of history, natural beauty, and cherished traditions.
Plan your journey wisely with our Albania travel guide and you'll find yourself immersed in a world of wonder that's both unique and enchanting.
Remember to seize opportunities to engage with locals, taste authentic cuisine, and participate in cultural events for an unforgettable adventure.
Frequently Asked Questions about Albania
Q1: Is Albania a safe destination for travelers?
A: Absolutely. Albania takes pride in its safety and hospitality, making it a welcoming place for tourists. Crime rates are low, contributing to a secure environment.
Q2: What's the best time to visit Albania?
A: Spring (April to June) and fall (September to October) are ideal for pleasant weather and fewer crowds. However, each season offers its own unique charm.
Q3: Can I communicate in English in Albania?
A: While Albanian is the official language, English is spoken in tourist areas and major cities. Learning a few local phrases can enhance your interactions.
Q4: Are credit cards widely accepted?
A: Credit cards are accepted in larger establishments, but it's wise to carry cash, especially in rural areas. ATMs are readily available in urban centers.
Q5: What's the local currency in Albania?
A: The local currency is the Albanian Lek (ALL), but many places will accept euros. As a rule of thumb, 100 lek will be converted to 1 euro, whereas the official exchange rate is more like 0.8c to 100 lek. You'll find currency exchange offices in major cities and airports.
Looking for more travel inspiration? Check out these top posts…
Croatia is home to a variety of beautiful landscapes, including rugged mountain peaks, stunning islands, enchanting waterfalls, incredible beaches, vibrant cities, and charming historic towns. There are so many beautiful places to visit, it can be difficult to decide where to go. We've pulled together all our favorite most beautiful places in Croatia to visit to inspire you and help plan your next trip.
Love it? Pin it!