This post may contain affiliate links, from which we earn an income.
Halloween, a festival that originated from ancient Celtic harvest festivals, is now celebrated worldwide with a blend of traditions and modern twists. While it is widely popular in the United States, Europe has its own unique way of celebrating this eerie holiday with its rich history, haunted destinations, and spooky folklore.
From haunted streets in Scotland to creepy catacombs in Paris, Europe offers a wide array of spine-chilling destinations for those who dare to explore. So, let's unearth the top 6 places to spend Halloween in Europe!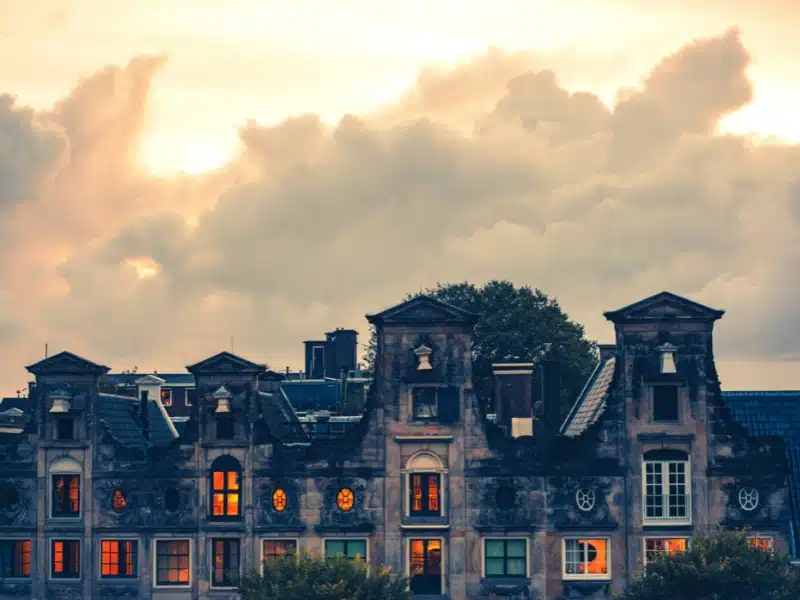 Note: From 2024, applying for a Europe visa waiver is going to become mandatory for those who don't currently need a visa to visit many of these destinations. So make sure you check whether you'll need one before you go.
Edinburgh, Scotland
The capital of Scotland is steeped in history and haunting tales, so it's a perfect place to spend October 31st. The city is home to Mary King's Close, a street that was buried beneath the city and forgotten about until centuries later. Costumed guides take you on a tour through these subterranean streets and regale you with ghostly stories of the city's past.
Additionally, don't miss out on a visit to the notoriously haunted Greyfriars Graveyard, and cap off your visit with the massive Samhuinn Fire Festival on Carlton Hill.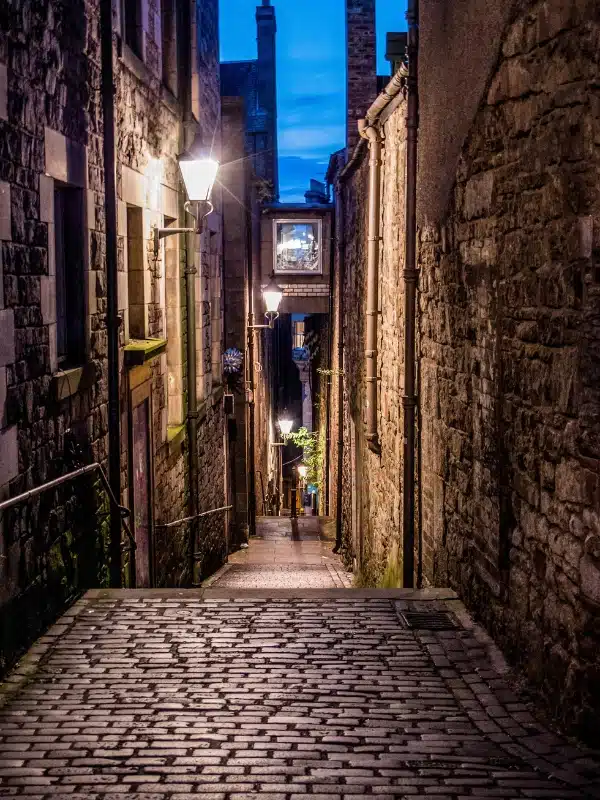 London, England
London has a dark and tumultuous past, making it a prime location for both historical and ghostly sightseeing around Halloween.
Begin your journey at the Tower of London, said to be home to a plethora of ghosts, including the spirit of Anne Boleyn, the second wife of King Henry VIII. Beheaded in 1536, Anne's ghost is now said to haunt the fortress, carrying her head under her arm.
Next, take a walk through the historic Highgate Cemetery, where you might encounter the infamous Highgate Vampire. Finally, cap off your visit with the Jack the Ripper walking tour, which takes you through the streets of Whitechapel, where the notorious serial killer once roamed.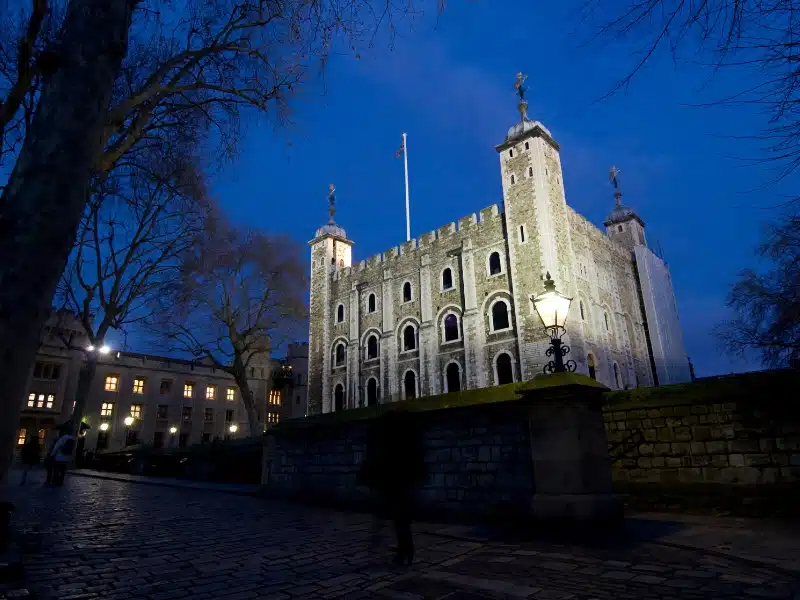 Paris, France
Paris, the city of love and lights, is also home to some of the most famous haunted places in the world, not least the notorious Catacombs. This network of underground tunnels was created in the 18th century to alleviate the overcrowding of the city's cemeteries and is filled with the bones of millions of Parisians.
Next, stop off at Pere Lachaise Cemetery, the final resting place of many famous personalities including Oscar Wilde, and Edith Piaf. In addition to these spirits, the ghost of Jim Morrison, lead singer of The Doors, is also said to haunt the cemetery. Visitors have reported seeing his apparition and even hearing his voice singing in the distance.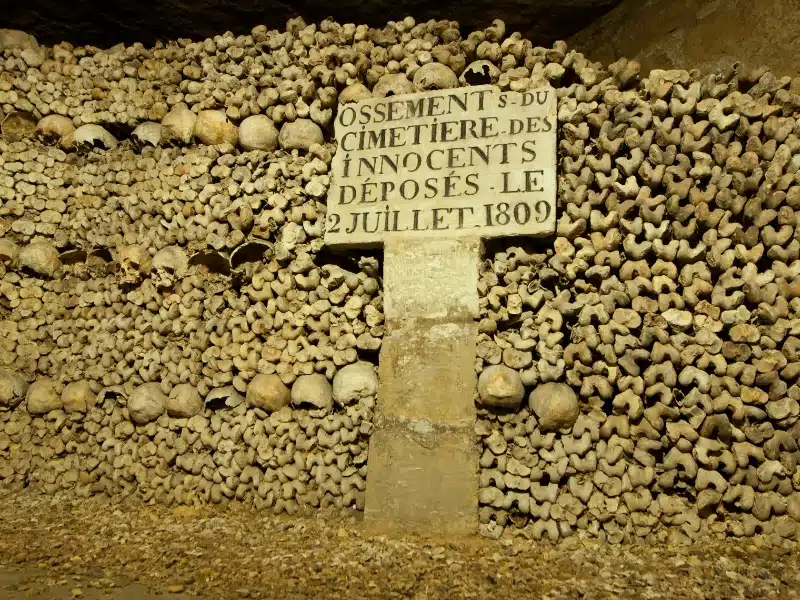 Prague, Czech Republic
Prague is full of Gothic architecture, cobblestone streets, and mysterious tales that make it an ideal autumn destination in Europe.
Begin your exploration of the city by visiting elegant Prague Castle and Daliborka Tower, said to be haunted by a ghostly, violin-playing knight. He can supposedly still be heard playing haunting melodies from his former place of imprisonment.
Next, take a stroll through the historic Jewish Quarter, home to the Golem of Prague, a creature from Jewish folklore. Finish things off with the city's famous Old Town Square and Astronomical Clock. At midnight, the skeleton of Death appears from the clock tower and rings a bell, a sight that's a perfect way to end your Halloween night.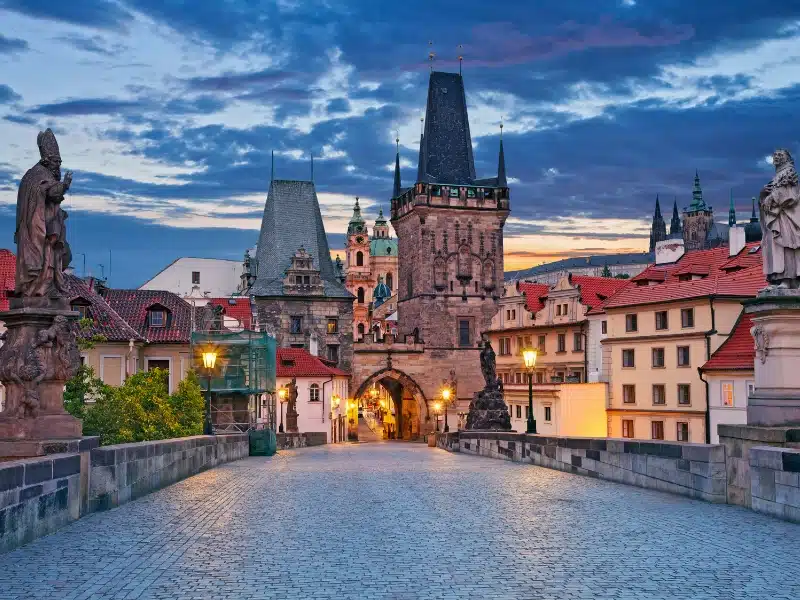 Transylvania, Romania
If you find yourself on the Transfagarasan Highway around the end of October, a stop-off in this region heavily associated with vampires is a must. Start off by exploring the medieval town of Sighisoara, a UNESCO World Heritage Site and the birthplace of Vlad the Impaler, the historical figure who inspired the character of Dracula.
Next, dare yourself to venture into the creepy Hoia Baciu Forest, near the city of Cluj-Napoca. This forest is often referred to as the "Bermuda Triangle of Romania" due to the strange phenomena that have been reported here, including UFO sightings, ghost sightings, and sudden disappearances.
End your spooky adventure by visiting Bran Castle, popularly known as Dracula's Castle, located near the city of Brasov. The imposing fortress hosts a popular annual Halloween party that's likely to be the most atmospheric you'll ever attend!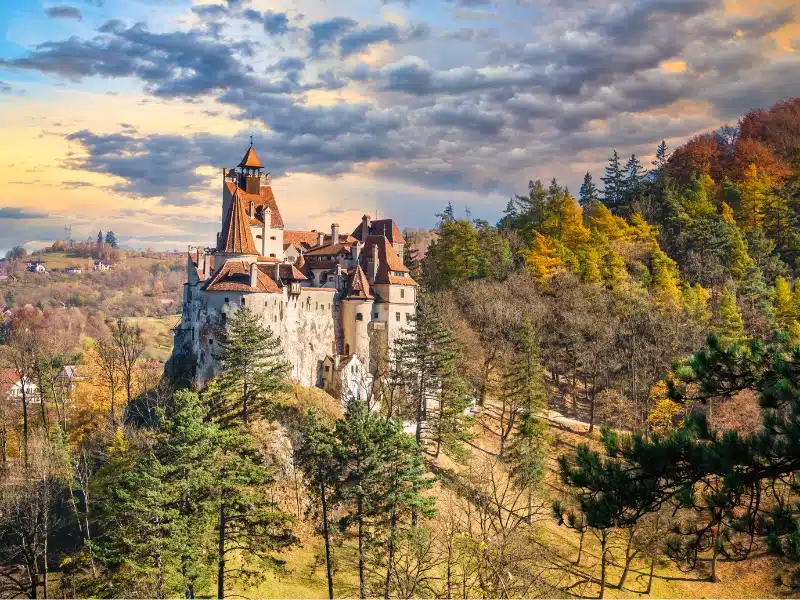 Venice, Italy
Venice stands out for its fog-shrouded canals and decaying palazzos, so it's another no-brainer for an eerie adventure on All Hallow's Eve.
Begin your journey by taking a gondola ride through the canals and exploring the haunted Palazzo Dario. Several of its owners met tragic ends, leading to rumors that the palace was cursed.
Next, visit Poveglia, an island that was once a quarantine station for people suffering from the plague, and is said to still be haunted by the ghosts of its past. Finally, finish off your stay in Venice in style at one of the city's fabled masked balls. Just make sure your dance partner is of this mortal coil!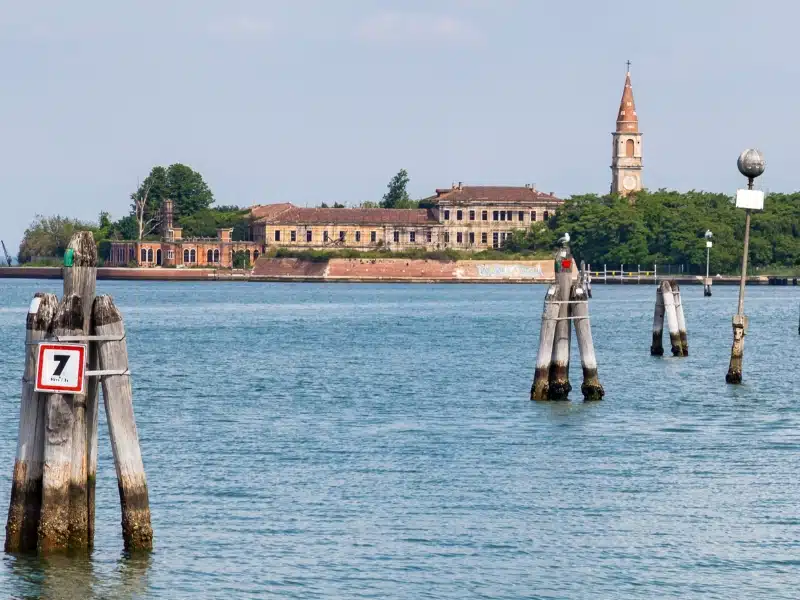 Looking for more travel inspiration? Check out these top posts…
Croatia is home to a variety of beautiful landscapes, including rugged mountain peaks, stunning islands, enchanting waterfalls, incredible beaches, vibrant cities, and charming historic towns. There are so many beautiful places to visit, it can be difficult to decide where to go. We've pulled together all our favorite most beautiful places in Croatia to visit to inspire you and help plan your next trip.
Love it? Pin it!