Motorhome Life
If you're looking for motorhome tips and tricks, you've come to the right place! We've been motorhoming and camping all our lives and have built up a wealth of knowledge between us – much of it by learning from our many mistakes along the way.
We love everything to do with motorhomes and life on the road, and hope that we can share some of what we have learned so that you love it too!
If you're thinking of selling up and living in a motorhome, we can help.
Want to know about motorhome set up and what kit you need? We can help with that too.
If you're a beginner looking for tips and 'how to' advice, our easy guides are invaluable.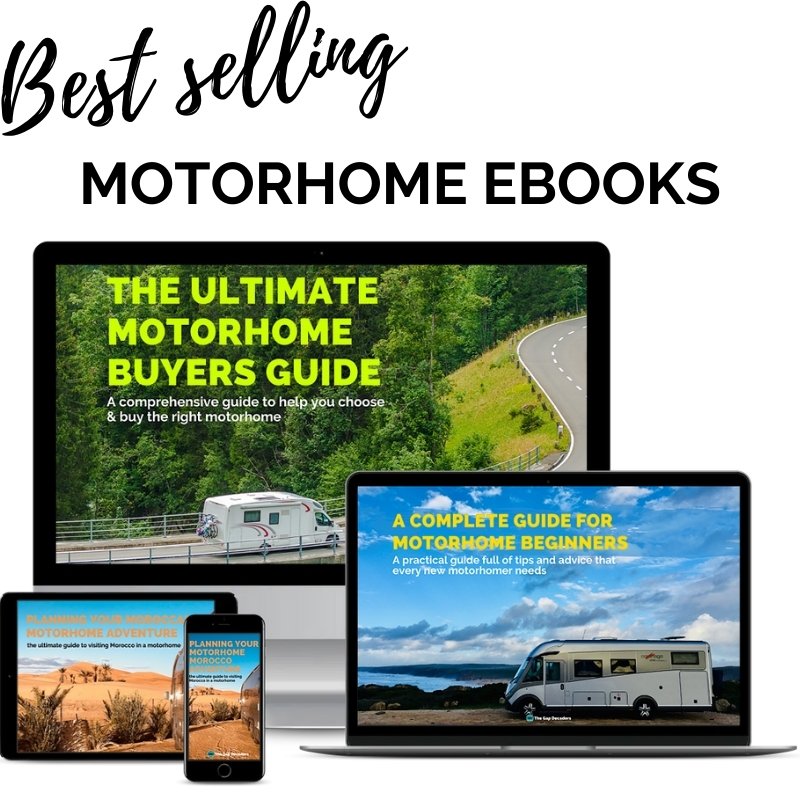 Check out our ebooks if you're looking for simple, easy to digest information about buying a motorhome, starting your motorhome beginners journey, or if you're heading to Morocco for a motorhome adventure.
What can we help you with?
Want exclusive subscriber resources & top tips to make life on the road a breeze?
On the blog