Buying a motorhome? We can help…
Buying a motorhome for the first time can be really daunting. It is often the second most expensive purchase after buying your home and for a lot of people, the funds come from precious pension savings or property equity – so it's important that you get it right.
Did you know that 70% of motorhome owners say it took three vans before they landed on their perfect model and layout? Yep – that's a scary thought when all that money is at stake.
We've bought more than a few motorhomes over the years. Some were the perfect van for our needs at the time, and others were mistakes which we bitterly regretted.
Let us help you with the knowledge we have learned and answer your questions with our tips, comprehensive guides and checklists. Make sure your first motorhome is the right motorhome for you.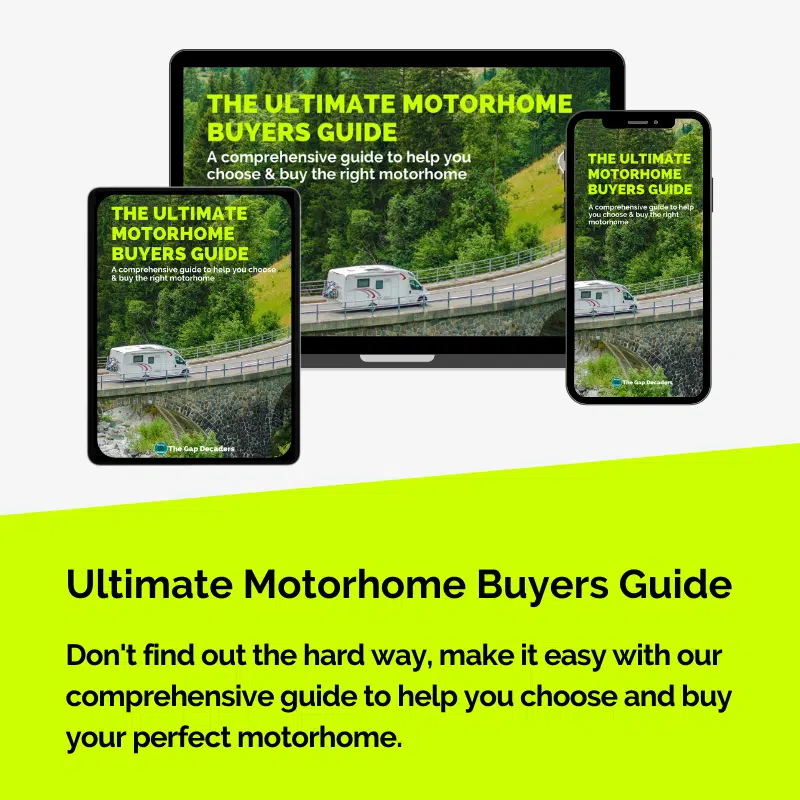 The Ultimate Motorhome Buyers Guide Ebook
If you want to see all our motorhome buying tips and advice in one place, plus lots of extra info and support you won't find here, check out our ebook. With over 50 pages packed with helpful knowledge and first hand advice, you'll save way more than you spend!
All our buyers resources…
Take me to…
Want top motorhome buyers resources, advice & tips to make your journey to motorhome ownership stress-free & easy?
On the blog