Turkey can feel like a heady and exotic country, full of hidden dangers and a confusing culture. In reality, Turkey is an overwhelmingly generous and friendly country which embraces travelers who are looking to enjoy and celebrate everything this beautiful and diverse country has to offer.
Find out everything you need to know before you visit Turkey, including trip highlights, travel tips, and road trip guides, with our Turkey travel guide.
Intro to Turkey
Turkey has a multi-cultural influence from Persia and Europe alongside it's own Ottoman, Turkic and Kurdish culture, and more than its fair share of epic history and world famous ruins and monuments.
With diverse landscapes which encompass gorgeous coastlines, dramatic mountains and vast sweeping steppe, every corner of this huge country offers something different and exciting. Whether you're looking for outdoor adventures or cultural enrichment, Turkey has something or you.
Temper your expectations and don't go to Turkey looking for the same standards of civic safety and cleanliness, food hygiene or road maintenance for example, as you would back home. What you'll find instead is one of the most welcoming and friendly countries on earth.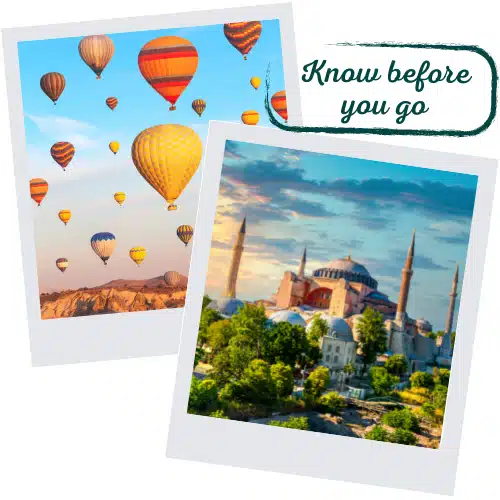 Best Time to Visit Turkey
You can visit Turkey any time of the year as there are seven distinct geographic weather and climatic regions, meaning you can always find the right weather for your Turkish trip.
For winter sun head for the Mediterranean coast and Antalya, which is warmer and drier than the overcast Aegean coast. Temperatures can get to around 20 degrees celcius 20° celsius (68° fahrenheit) between November and March, warm enough for the beach, but it will be cold at night. Much of the rest of Turkey will be properly cold and wet, and lots of places seeing snow.
In summer, parts of Turkey regularly push past 40° celsius (104° fahrenheit), with little change between day and night temperatures. If you love the heat and want to travel during July and August, head for the mountains for a bit of respite, ramp up the aircon and remember the suncream!
The absolute best times to travel to Turkey are spring and autumn. These shoulder months of late March and April and late September through October offer less extremes of weather, fewer visitors and quieter roads and attractions.
Turkey Packing Tips
How you should dress in Turkey very much depends on where you are. In the beach resorts of the Aegean and Mediterranean, anything goes. Elsewhere, women should avoid displaying too much cleavage and leg.
Take long pants or a long dress and headscarf to visit mosques and more conservative cities.
Pack layers for shoulder season trips and loose cotton or linen for spring and summer.
Sun protection, sunglasses and a cap or hat are a must at all times.
Winter visitors should bring a waterproof or showerproof jacket and a few warm layers for colder days, especially if visiting mountainous or desert areas.
If you're visiting Turkey's historic towns and cities, make sure to pack trainers or comfy walking shoes – the souks can be large and take a lot of walking.
Technical gear that washes easily and dries quickly is a great option if you're road tripping or moving about a lot.
Don't forget an easy to manage day bag, such as a ruck sack or day sack.
Turkey Highlights
Things to Know About Turkey
Turkey is a secular country with 99% of the population identifying as Muslim. It is unlikely that this will affect you much as a traveler. You may be awoken by the call to prayer from the local mosque but we find it quite a soothing sound. Take earplugs like these if you think this might bother you.
Public displays of affection will cause raised eyebrows, especially in lesser-traveled places in Turkey. In Turkish society, affection between men and women is only displayed in private.
There is no law against homosexuality, but prejudice does still exist and occasional violence toward gay people has been known.
Alcohol is served in licensed hotels, bars, and in tourist areas like the coast, big cities, and Cappadocia. In rural areas, many family-run bars and restaurants will not serve alcohol – there is no law against it, but devout Muslims prefer not to serve it.
The lese-majesty laws against insulting or defaming Ataturk, the Turkish Republic, the Turkish flag, the Turkish government, and the Turkish people are taken very seriously. Making derogatory remarks can get you thrown into jail!
Carry toilet paper at all times. In rural areas, squat toilets, complete with water tap and jug for flushing, may be all that's available.
Just like any popular tourist country, Turkey has its fair share of scams going on. Popular scams include dodgy antiquities sellers at ancient sites – don't buy anything from them as taking Turkish antiquities out of the country is highly illegal. It's likely the scammers will be in cahoots with the police in any case! In Istanbul, don't pick up the dropped brush of a shoe cleaner or you'll be given a 'free' clean at a ridiculously expensive price.
Solo tourists should not accept drinks or offers to go to bars, especially in Istanbul. Sky-high bills which see you being escorted to the nearest ATM, and drink spiking are common in these circumstances.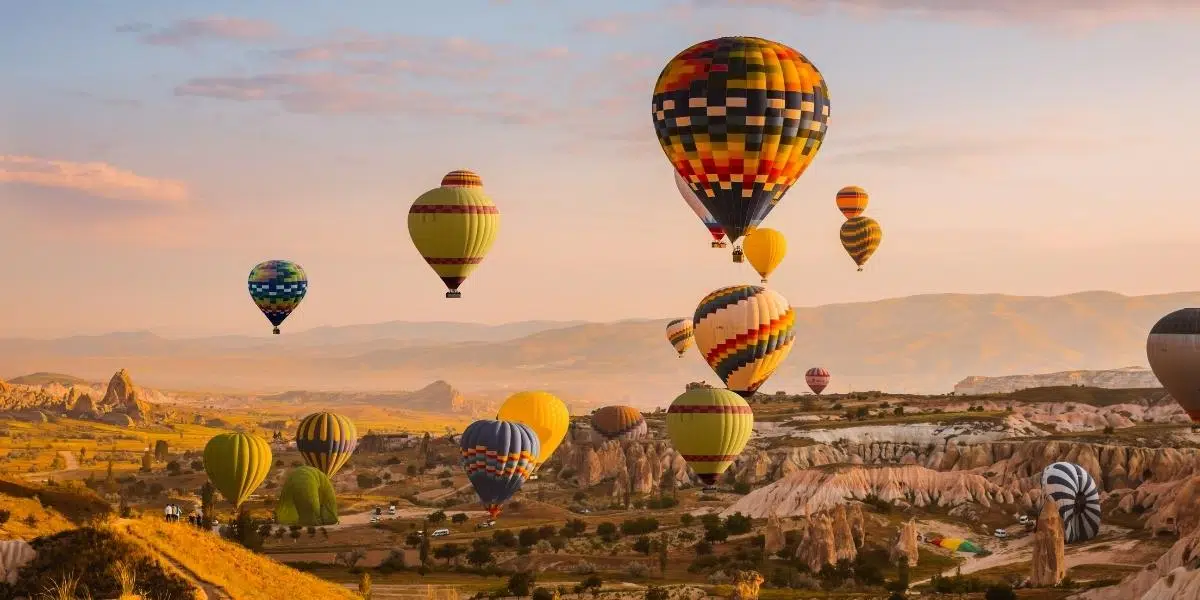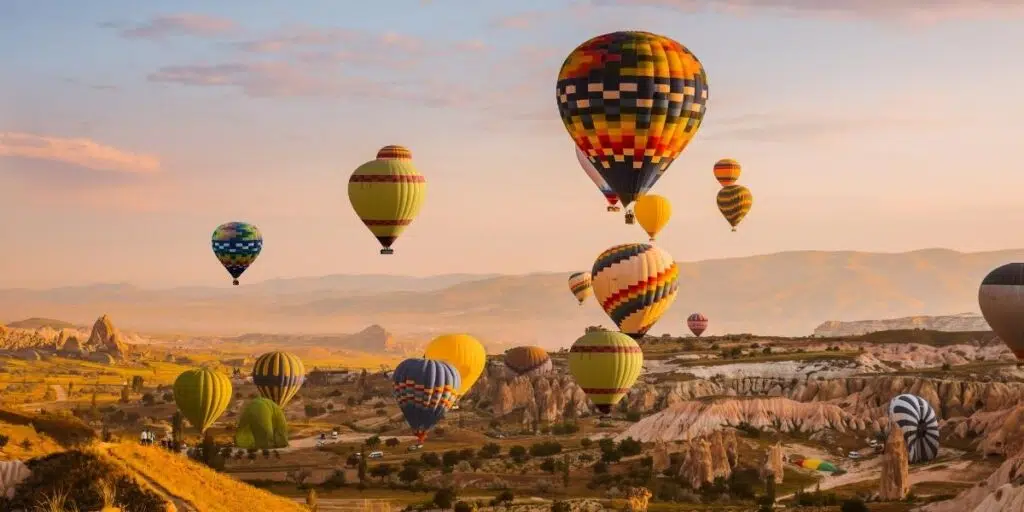 Turkey Travel Resources
Getting There
Fly into one of 33 international airports in Turkey.
Driving
Drive from Europe or hire a car in the country.
Need a Visa?
Some countries citizens need a visa to visit Turkey – find out if you need one here.
Travel Insurance
Cover medical expenses, delays and lost luggage.
Places to Stay
Find hotels, guesthouses, AirBnBs, hostels and homestays.
Tours & Activities
Find city guides, ancient site tours, day trips, sailing and extreme sports.
Essential Travel Products for Your Turkey Trip
On the blog