Hi there, thanks for visiting!
We're Phil and Izzy. We've been on the road in our motorhome for the last two years and are passionate about helping people create unforgettable memories.
Whether you're a motorhomer, road tripper or you're looking for a bit of adventure, we have personalised destination advice, road trip guides, travel tips and motorhome specific information to help you make the most out of every trip. Read more…
If you love our site and find our information and tips useful, please consider buying us a cuppa to support us, it really is appreciated.
What are you looking for?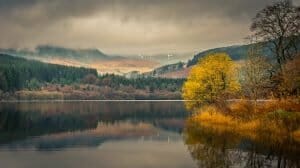 Destinations
Crisp days, misty mornings and kicking up the leaves surrounded by a glorious explosion of colour means it's autumn! Find out where to go for the best autumn colours in the United Kingdom.
Read More