Welcome to the October issue of Motorhome Gadgets!
If you're looking for all that's new and trending in the motorhome and camping gadget world, then you're in the right place.  
This page contains affiliate links, from which we earn an income.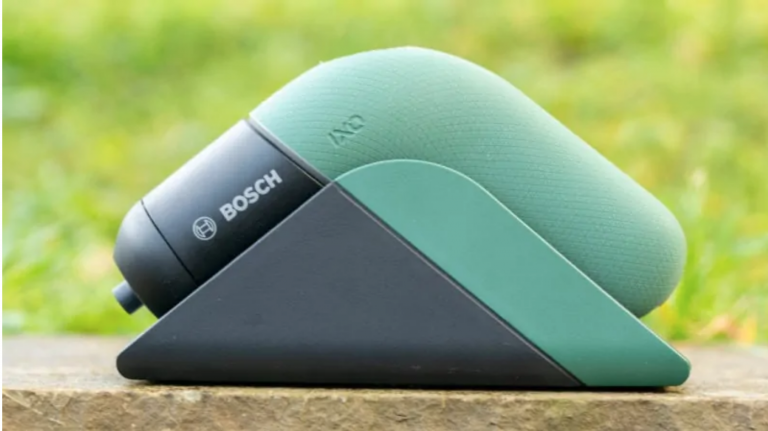 We love our Bosch IXO 6th Generation Electric Screwdriver so much, we no longer carry a full sized one in the van. It stores neatly in a box with all it's attachments and can be charged via a mini-USB, making it perfect for van life. You can even get additional attachments to make it into a nifty corkscrew, BBQ lighter and spice and pepper mill. Don't like green? It comes in hot pink too. Weighing in at just 300g and with multi-purpose functionality, this is one of our must have motorhome gadgets.
For eighteen months, we used a smartphone to translate when we got stuck but it was always an issue if there was little or no signal, and the translation was painfully slow. The Pocketalk S Voice and Camera Translator is in a different class. The size of a thick credit card and weighing only 75g, it fits into your pocket or bag easily. With a two year embedded worldwide SIM (meaning no connection is required) this clever little gadget translates instantaneously into 74 languages. It's not the cheapest on the market, but scores highly in reviews and comes with a raft of features you don't find on the cheaper brands.
Not something we would have carried a year ago, but now it feels pretty vital. This Amlink UV Disinfectant Box will sterilise all your bits and pieces in just five minutes. Large enough for a smartphone, but weighing only 380g and small enough to be carried in a bag, this box will also wirelessly charge your phone. It can be charged with a USB, making it ideal for motorhome life.
We love the Wondercube for it's multi-functionality. This crowd-funded gadgets features a 2A charger supporting both Android micro-USB and Apple lightening interface + USB supported micro-SD card slot for 16gb, 32gb and 64gb memory + phone sync via the in-built ports + battery interface for emergency power + LED torch. Oh and it works as a phone stand too. All that in a one inch cube which weighs just 18g!
If you need your morning coffee but you're always trying to get somewhere, then pack this Morphy Richards Coffee on the Go Machine in your motorhome. Using just 500w, this machine delivers a very respectable cup of coffee straight into a thermal travel mug in a few minutes. You can even buy a second mug if you're both coffee addicts!
How many cable ties do you use? If you're anything like us, its a lot! These velcro style Reuseable Cable Ties are a life saver, we always carry a packet with us.
This iSOUL Contactless Door Opener Tool actually does much more than just open doors. This alloy zinc antimicrobial tool has been ergonomically designed to feel comfortable in your hand and its silicone tips can also be used for keypads, flush buttons and as a mobile stylus. In this time of coronovirus, we wouldn't travel without one each.
More motorhome gadgets & accessories…
We were curious about whether a portable solar power bank could add that little bit extra to our existing solar set-up, for days when the sun doesn't shine and we don't fancy driving anywhere. Did it work? You can find out here!
On the blog