Welcome to the November issue of Motorhome Gadgets!
If you're looking for all that's new and trending in the motorhome and camping gadget world, then you're in the right place.  
This page contains affiliate links, from which we earn an income.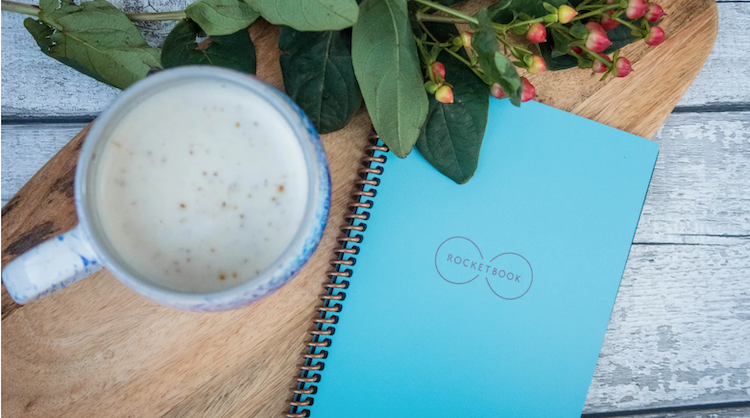 The Rocketbook Flip is an endlessly reusable A4 notepad for writing, drawing and doodles. Digitalise everything you create using the Rocketbook app on your IOS or Android device and your existing cloud apps. This clever device is great for a motorhome, lightweight and means that everything you capture on the road will always be available, with no chance of it being lost!
This very cool looking Swedish Ice Scraper is a cut above anything plastic you've ever used! Manufactured from 6mm thick recycled acrylic glass, with the edges sharpened by diamond polishing, the plough shaped blade gives comfortable and well designed scraping power.
The DJI Osmo Pocket 2 is compact and durable, making this the ideal camera to capture your motorhome adventures. This ultra portable pocket camera with a 3-axis gimbal stabiliser fits easily into any pocket or bag and takes high quality images and smooth video which can be edited and viewed in the Osmo Pocket app.
If you struggle to find a comfortable reading or viewing seat in your motorhome, this Lamicall Goose Neck Tablet Holder will help. With enough flex and length to position the tablet or phone in just the right place for you, this is a great addition to your motorhome essentials list.
We love LuminAID lights, and now they come in colour! One LuminAID PackLite Spectra USB Solar Colour Changing Lantern gives you nine light modes, including seven different colours + it's waterproof, collapsible and lightweight…perfect for a campervan Christmas!
This GuDoQi Outdoor Fire Pit is collapsible, portable and weighs just 680g. The stainless steel mesh fireplace and folding legs enable you to have a fire going safely in just a few minutes. Brilliant for winter motorhome camping.
Wearing the iBasingo Winter Poncho is like wrapping up in a sleeping bag, but with sleeves and a hood! Designed to keep you warm over your normal clothes and pack down small when not in use, this is perfect for a cold weather motorhome camping trip.
If you're anything like us, on dull days when you're driving you'll have all your devices plugged in – or try to. We keep running out of space and bought this high quality European made Belkin 4 Port Fast Charger which clips neatly wherever you choose and charged phones and tablets super fast,
The North Face Thermo Ball Insulated Traction Mule are the perfect slippers for moving around and in and out of your van. With thick soles they insulate your feet but also act like proper shoes when you're outside. Fully washable, with a thermal quilted upper, they are also super comfy. We have a pair each!
Are you fed-up with wet muddy dogs and boots? In fact, wet and muddy anything is a pain in a motorhome. This Colapz USB Rechargeable Camping Shower is perfect for hosing down anything dirty and can operate from any standing water.
Are you looking for more motorhome gadgets & accessories…
Are you a motorhomer, van lifer or overlander? And does it really matter? We've recently made a decision to change our van for something a bit different, which has made us think about how we describe ourselves and our lifestyle. Having lived full-time in a motorhome for three years, we consider ourselves motorhomers. But, with the change of vehicle comes a whole new perspective, and a recognition that whether we consider ourselves motorhomers, campervanners, caravanners …
On the blog