Buying a used motorhome for the first time?
We can help….
You're probably here because you've made the decision to buy a motorhome. What a great choice. Owning a motorhome and holidaying and travelling in your home on wheels gives you freedom to be where you want, when you want.
You'll be joining a growing family of over 225,000 motorhome owners in the UK who've already taken the best decision of their lives and bought a motorhome.
Buying a new or used motorhome for the first time will be one of the major purchases of your life, perhaps using a chunk of your hard earned pension or savings. Understanding what you need as a first time buyer and finding the right make and model with the best motorhome layout for you, and all the extras you want can be time-consuming and stressful. You just wanna drive off on a road trip to Europe, right?
Say goodbye to all the stress and claim your time back, because we can help you find the right used motorhome for you; a motorhome that meets your needs and gives you the pleasure and enjoyment you deserve. Surely that's the best way to buy a motorhome?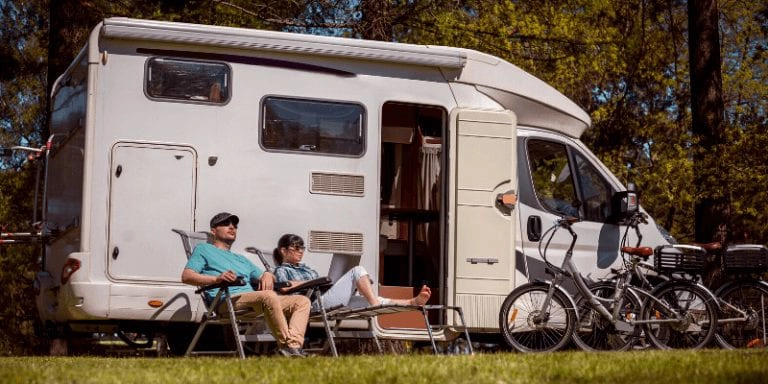 How do you know if our used motorhome finder service can help you?
Are you ready to commit to buying your first used motorhome but just don't know where to start looking?
Are you unsure of which things to consider when buying a motorhome?
Do you feel daunted by the choice on the market and don't really know what you need or even what's available?
Do you know what you want, but you're struggling to match that with a make and model?
Are you worried about spending your budget on something that turns out to be wrong for you?
If you answered 'yes' to any of these motorhome questions then our motorhome buying service is for you!
---
Our service will undoubtedly save you time, hassle and the potential to make an expensive mistake. We have the knowledge to find you the perfect motorhome. Caravans and motorhomes are in our DNA, programmed since childhood!
We are obsessed with motorhomes and we know what's out there. We don't rely on a formulaic motorhome database but search every avenue (see below). We are completely independent and not aligned with any manufacturer, dealership or broker. Our advice is always impartial.
You can find out more about us here.
---
Where Do We Search?
Auto Trader Motorhomes | Ebay | The Gap Decaders contacts | private motorhomes for sale in UK | motorhome dealers in UK | Motorhome Depot | Facebook | Caravan Finder | Motorhome Finder | UK broker schemes | motorhome publications in UK
You can be assured that our search methods and knowledge of the market mean that all motorhomes that we present to you will be genuine and for sale by legitimate individuals or businesses.
Testimonials
"Phil and Izzy helped me buy my first motorhome, a Hobby. I asked so many questions and they were always quick to respond with bang on advice…I couldn't be happier." Richard, Harrogate
"The Gap Decaders helped with my first motorhome purchase. They have great knowledge because they live in a motorhome themselves. Thanks guys!" Janine, Bristol
How does the motorhome finder service work?
Step One
First impressions count, right? Then let's get to know each other in a ten minute free FaceTime, WhatsApp or Skype consultation. We can chat about what help you need, and you can decide if our search service is right for you. Fill in the form below and we'll be in touch to arrange a good time.
Step Two
If we decide to work together we will email our unique questionnaire to you. This can be filled out online and is designed to help us understand what your hopes and dreams are for your future motorhome travel, which motorhome layout is best for your needs and to assist in the motorhome search. It shouldn't take more than 20 minutes or so to complete.
On receipt, we will arrange a time for a more detailed FaceTime, WhatsApp or Skype consultation, where we will drill down into your answers in more detail. This consultation can last as long as necessary until we feel clear that we fully understand your needs, and wants!

What's included in the motorhome finder service?
Within ten days, we will provide a list of suitable motorhome makes and models, tailored to your needs, wants and budget.
Details of any of these makes and models of used motorhomes for sale in UK or in stock with motorhome dealers at the time (we don't cover new motorhomes or van conversions).
Detailed analysis of the berths, living space, floor plans and all options and motorhome accessories fitted.
Our independent assessment (based on information available) of the condition and value of motorhomes on the market which meet your criteria.
A further FaceTime, WhatsApp or Skype discussion if necessary to help you narrow down the options and hone in on your vehicle of choice.
Our tried and tested buying a used motorhome checklist to help you know what items to look for and check when viewing, negotiating and discussing part exchange.
Ongoing and unlimited email advice regarding your purchase until you have bought your motorhome, or for one year, whichever comes first.
All this for just £150
save time | save hassle | save money
All rights reserved @ The Gap Decaders 2017-2022
On the blog